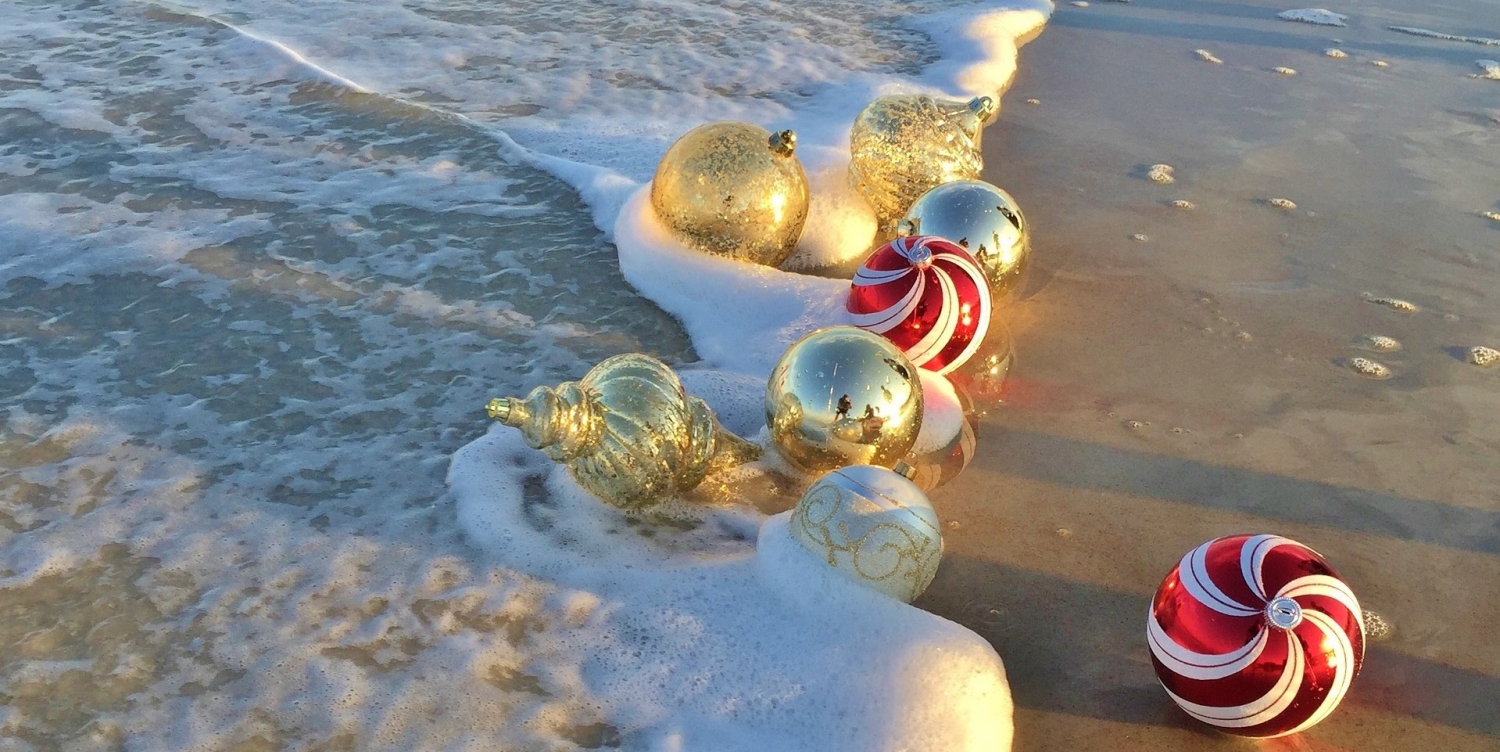 Christmas and New Year in Algarve
What's on Christmas and New Year in the Algarve
Spending Christmas and New Year in the Algarve is a great way to enjoy the festive season. The Algarve is an ideal Christmas destination as it caters to both traditional and alternative tastes. There are parties galore along the Algarve during this festive time, from Monte Gordo to Sagres, with concerts, street parties and Santa Claus parades! Albufeira is famous for its lively and fun New Year's Eve party with live concerts by the beach, and Vila Real de Santa Antonio has a giant crib you can visit!

Below you can find some suggestions for dining and entertainment, some gift ideas, as well as ideas for fun days out over the festive season. Keep an eye on our Events Calendar - it's packed with info on parties, fairs and concerts happening all across the Algarve. We'll update this page as more information becomes available so keep checking back.

► Looking for festival fun - check out this hot list of Algarve Festivals

Don't forget to book your Faro Airport transfer before you travel. Get a quote, book online and pay when you arrive - easy! Much better than standing in a queue....
Christmas and New Year celebrations – 2019/2020
THIS PAGE IS UPDATED REGULARY WITH INFO FOR 2019/2020 - KEEP CHECKING BACK.

If you're looking to spend the festive season at a luxury resort, then look no further than the Algarve!

VILA VITA Parc in Porches is well-known for its fabulous festive programmes and this year's agenda promises to be exceptional. From the 24th December to the 3rd January December, there will be special festive highlights at the resort's various bars and restaurants to help you enjoy the festive season with your family and friends - VILA VITA Parc never fails to deliver elegant, inventive and gourmet entertainment. This year's festive programme brings together the very best of everything - cuisine, accommodation, facilities, surroundings and the spirit of the season. Packed with festive fun and special treats for everyone, from a daily surprise at breakfast, to wine tasting in the afternoon at the Cave dos Vinhos, or long evening chats over cocktails at the Oasis Bar - it's hard to match! Enjoy excellent dining at the Bela Vita Restaurant, the Adega Restaurant, the Atlantico Restaurant, the Mizu Restaurant or the two Michelin star Ocean Restaurant.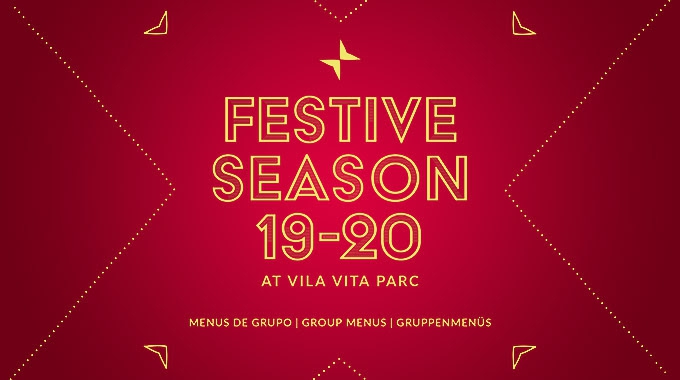 Celebrate Christmas at the beach, with a superb Christmas Day lunch at Praia Dourada Restaurant, on Armação de Pêra beach. Opt for Christmas lunch with a seaview at Atlântico restaurant, or tuck into a traditional roast at the Biergarten. If you feel like getting away from it all, experience the bucolic joys of Christmas at VILA VITA Parc's impressive country estate at Herdade dos Grous - the traditional Christmas 'Consoada' promises a memorable evening.

If you're looking for a fun way to see in the New Year, then take a journey through the past 100 years with VILA VITA Parc. 19-20 A Century in One Night is the resort's theme for their New Year's Eve extravaganza - a Gala Ball for an evening of glamour and entertainment with a stunning fireworks show at midnight! Alternatively, enjoy a very special Michelin 2-Star 8-Course meal at the Ocean Restaurant, or celebrate 'seaside' at Praia Dourada restaurant - right on the beach!
See the full VILA VITA Parc Festive programme.

Throughout December you can enjoy a delicious Sunday Brunch at Bela Vita restaurant in the resort. Classic brunch favourites such as Eggs Benedict, among other enticing dishes, are on the menu.

Christmas at Quinta do Lago
There will be plenty of fun and family activities at The Campus in Quinta do Lago over the festive season. This fabulous lifestyle resort's new sports centre has a packed programme of activities including tennis and padel and, if you fancy a cycle ride or feel the need to burn off those extra Christmas calories, you can hire bikes from the Bike Shed! But, before you do, don't miss the great Boxing Day brunch, with all the Boxing Day footie live on screen at Quinta's newest bar and restaurant - Dano's at The Campus.

Party with friends, family or colleagues at Bovino Steakhouse or The Magnolia Hotel, where you'll find a great choice of festive menus for 2019 to help you celebrate in style.
And when the parties are over, chill out at Dano's on Boxing Day and enjoy a Boxing Day Brunch, drinks and all the live Boxing Day footie on Dano's big screens.

Quinta do Lago will be celebrating New Year with gourmet cuisine, live music and fireworks at various restaurants in the resort - Bovino, Casa do Lago, Casa Velha, Dano's and The Magnolia Hotel.

See in 2020 with an exceptional gourmet dinner in a stunning lakeside setting at Casa Do Lago, or a fab celebratory meal for all the family at Dano's or a sumptuous New Year's Eve meal at Bovino's.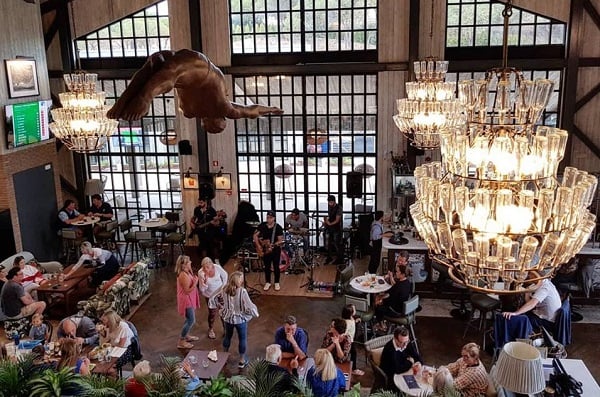 Dano's, Quinta do Lago
Christmas at Vale do Lobo
Take advantage of
Vale do Lobo's
special
New Year accommodation package
and welcome in 2020 in the luxurious surroundings of this exceptional resort, where there will be
fireworks over the cliffs
at midnight, parties in
Spikes
in the Parque do Golfe or at
Montys
in the Praça. Vale do Lobo luxury for your senses - clean air to breath and amazing views to feed your soul. Staying here offers the time and tranquility to connect with nature and the ones you love.
Four star, cliff-top, beach-front
Pestana Viking Hotel
is a fab location to see in 2019, and the resort has a
fantastic New Year's Eve programme
in store -delicious food, celebratory drinks and great music to party to. (
Pestana Viking Hotel
is a superb wedding venue too, so if you're planning on
getting married
in 2020, be sure to check it out!)
The
Holiday Inn
in Armação de Pêra is a long-time favourite with regular Christmas visitors in the Algarve.
For 2019
they have an extra special family
programme for Christmas
, including a visit from Santa Claus on Christmas Day, and they have a fun-packed
2020
New Year programme
too! Not only does the Holiday Inn Algarve offer exceptional value stays for the festive season, it also sponsors a number of charitable events. Special mention for the annual
Charity dip in the sea on Christmas Day and New Year's Day
. Take a dip - or just a paddle - for local children in need.
Pestana Golf Resorts
in Carvoeiro have a great
New Year package
including accommodation and a spectacular Gala Party for New Year's Eve.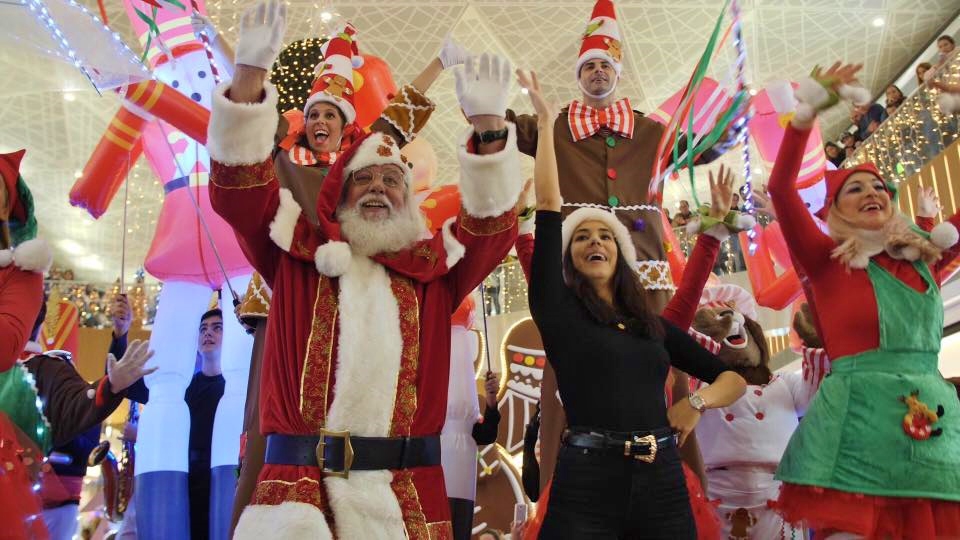 Christmas at MAR Shopping Algarve
At
MAR Shopping Algarve
, the Christmas Village will be Santa's home until the 24th December and he'll be waiting for visitors! There will be plenty of activities and workshops there too, particularly for the younger folk.
Forum Algarve
in
Faro
has plenty in store for the festive season too with
Santa's Village
and a large ice rink where you can glide across the ice...or use the ice-bikes if you prefer.
Restaurants
Many restaurants in the Algarve offer special festive menus over the Christmas period as well as party menus for New Year's Eve. As Christmas Eve night is when Portuguese families celebrate Christmas together, you can expect to find many restaurants closed on the evening of the 24th and open as usual on the 25th.
In the Golden Triangle,
Parrilla Natural Steak House
and
Wildfire Smokehouse Restaurant
can help you to celebrate the festive season in style. Fabulous hospitality backed up with great food make for fun nights at these restaurants. There are special festive menus available all through November and December for get togethers with friends and colleagues. Wildfire is hosting a
New Year's Eve party
, with a very special menu and live music.Find out more about the
Festive Menus at Parrilla Natural
and
Wildfire
. And, Santa is inviting you to join him for
Sunday lunch at Parrilla Natural
, where there will be lots of festive fun and free gifts for the kids.
After a hectic Christmas Day, you can chill out with a delicious Boxing Day lunch or celebrate the first day of 2019 with lunch, live music and an ocean view, at
Sandbanks Fish & Seafood Restaurant in Vale do Lobo.
Frontline beach views and a relaxed vibe to keep the Christmas spirit fresh. Find out more
here
.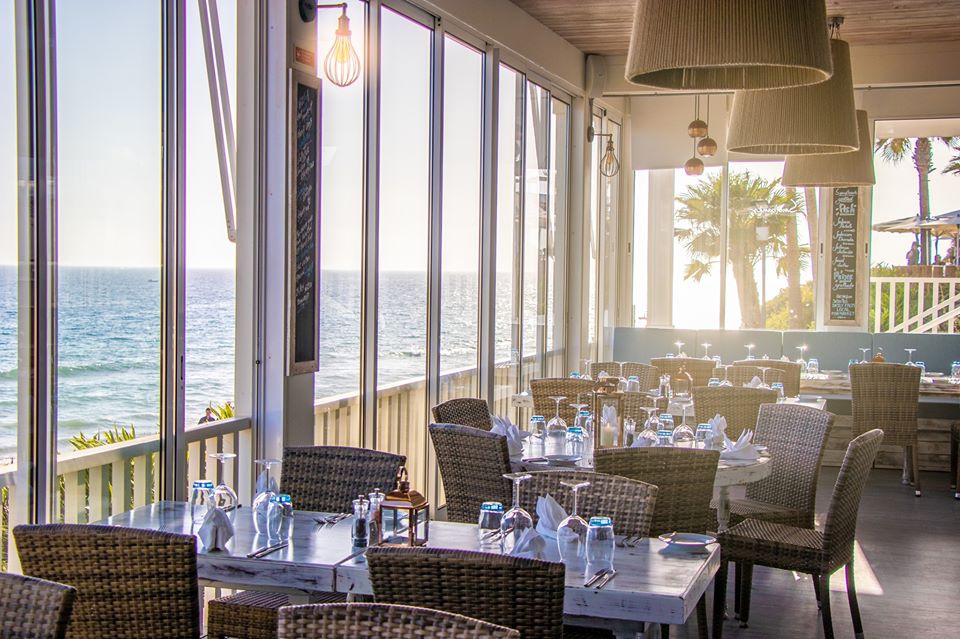 Sandbanks - Vale do Lobo
Casa do Campo
is magical all year round, but it's an especially enchanting venue to celebrate the festive season with friends and family.
Casa do Campo
will be open from the
27th of December including New Year's eve and New Year's Day.
Restaurante Àbabuja
is a great choice for group Christmas dinners - right by the estuary in
Alvor
, the views are as good as the food. As well as being a great venue for Christmas celebrations, Ababuja always has a great menu and party to welcome the New Year.
Big Red's Steakhouse
, near Alvor has plenty happening for Christmas too. There is a fun
Christmas Party
on the 20th December, and the now famous
Big Red's Christmas Lunch
on the 25th. Great food cooked perfectly, a lovely atmosphere and great Christmas vibe. For New Year's Eve there is a
special menu at Big Red's
to see out 2019.
If you're All Turkeyed Out by Boxing Day, beef up your festive season with a nice juicy steak or some fresh fish at
Vagabondo
in Alvor. There's a fabulous open fireplace with a welcoming log fire burning during the winter months. Or add some beach time to your Christmas -
Windsurf restaurant
, right on Alvor beach, is open over the festive season (closed on the evening of the 24th and evening of the 31st) .
At
Lagos
, the beautifully situated
Boutique Hotel Vivenda Miranda
has a special fine dining menu for New Year's Eve, catering to traditional and vegetarian tastes, with wine pairing and live classical guitar music. Opt for the special menu only or treat yourself to
New Years Eve stay at Vivenda Miranda
.
Porches Velho
restaurant is open from the 30th December 2019. On New Year's Eve you can enjoy the usual à la carte menu of portuguese inspired dishes with a modern twist, ending 2019 with a delicious meal before heading off to catch the firreworks nearby.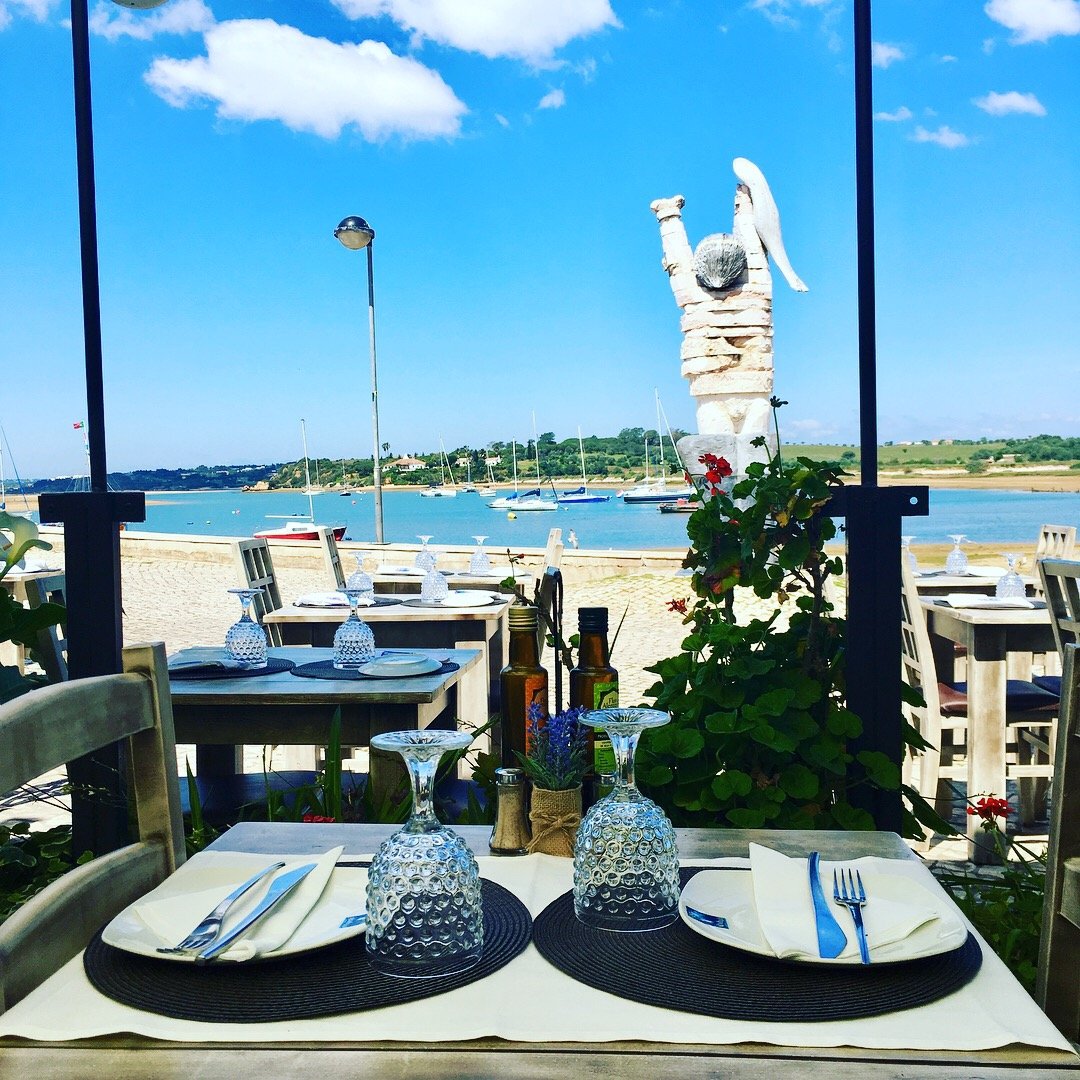 Ababuja, Alvor
Parties
The Praça in
Vale do Lobo
is home to great parties winter and summer. Check out the super
Sandbanks Fish & Seafood Restaurant
and don't miss
Monty's New Year's Eve party
- dinner, dancing and entertainment. And, there's sure to be a nights of top-tapping, foot-stomping music over the festive season at
O'Neill's
on
Vilamoura
Marina.
To the west, On the Rocks in Praia da Rocha keeps the party going until the early hours and The Black Stove has live music until late, seven nights a week.

And remember, local councils across the Algarve will be throwing New Year's Eve parties too. Albufeira is renowned for its New Year's Eve parties - and this year's promises to be huge! But, wherever you are, there will be a party near you! And don't forget to check out the nightlife hotspots where you can party all night.​
​Read about free New Year's Eve parties, concerts and fireworks in the Algarve to start 2020 with a bang!

Festive HOT list - low down on local events over Christmas and New Year
New Year's Eve in Albufeira
The county of Albufeira will be celebrating the end of 2019 and the start of 2020 with a run of festivities and events. There's something for everyone! New Year's Eve in Albufeira celebrations are famous and probably the biggest party in the Algarve. The concert by the beach attracts thousands on the night of the 31st and there are several other events over four days in the area. This year's party on the 31st is called Carpe Nox - Seize the night! It is a multisensory spectacle at Praia dos Pescadores which, in addition to the seaside concerts, includes pyrotechnics, synchronized aerobatics with eight powered paragliders and two airplanes, and a 50m stage set specifically for this night. Live music from Amor Electro and The Black Mambo bands. This promises to be a fabulous party and, guess what, entry is free!



For something different, this year you can watch the fabulous New Year's Eve celebrations, aerial display and fireworks from the ocean, aboard an AlgarExperience boat. Sail from the Albufeira marina and dock just off the coast at Praia dos Pescadores for the best views in town of all the action.

Natalandia at Lagos Zoo
A winter wonderland - Natalandia at Lagos Zoo where you can visit a Christmas village and Santa Claus' house, join in toy making workshops, enjoy the bouncy castles and of course see the many cute animals at the zoo. At the weekends you can see the pelicans, primates and penguins being fed and there is also a special Christmas theatre - "The Pirates Steal Santa Claus". Natalândia at Lagos Zoo is a great option for some Christmas fun. And there's a 50% discount for Algarve residents!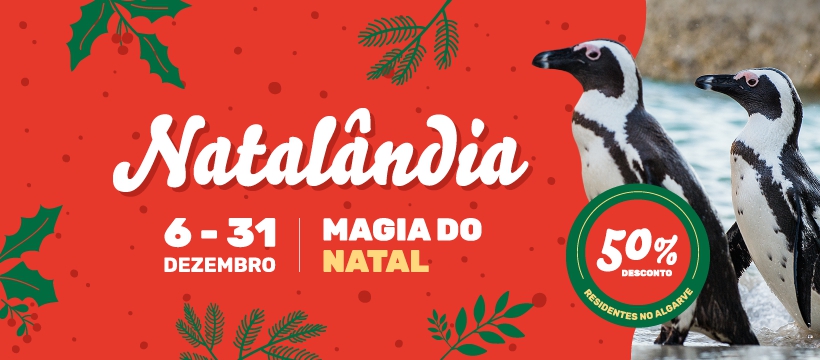 Giant Nativity scene at Vila Real de S. Antonio
An amazing nativity scene, made from 20 tons of sand, four tons of rock dust and 3,000 kilos of cork, created over 40 days and 2,500 hours to work.The scale of the display and the attention to detail is amazing! There are mechanical moving figures and incredibly lifelike props. The giant crib was visited last year by 35.000 people making it one of the Algarve's best lovoed Christmas activities. And at just 50cents per peson, it's a bargain too!

New Year's Eve in Quarteira
Quarteira will welcome in 2020 to the sound of popular Portuguese soul singer Aurea and with a fabulous New Year's Eve fireworks display. Plus Deejay Rodriguez and DJ Riot on the decks.

New Year's Eve in Lagos
Lagos knows how to throw a party at any time of year. For New Year's Eve 2019 in Lagos the headline act is Anselmo Ralph, playing some of his biggest hits. There will be plenty of fireworks and DJ sounds into the early hours of 2020.

New Year's Eve in Portimão
Four days of fun on planned to celebrate New Year in Portimão. From 28th to 31st December there are free concerts each evening at 10pm. On the 31st, there are concerts, fireworks and DJ sessions into 2020.

New Year's Eve in Alcoutim
See in 2020 beside the Guadiana River in Alcoutim, with live music and fireworks at midnight.

Check back for updated info on the New Year's Eve parties across the Algarve - we'll add the info as it becomes available.

Shopping and Christmas Markets
Christmas wouldn't be Christmas without a little shopping. Visit Mar Shopping complex and IKEA. At Mar Shopping you can find all your favourite high street brands as well as the first Starbucks in the region. And the food court here takes retail dining to a whole other level - visit the Algarve Chef Experience where you tuck into four top chefs signature creations at very accessible prices.

For a touch of luxury, head to the VLife Shops at VILA VITA Parc - a boutique shopping plaza where you can find fabulous resort wear, hand crafted jewellery, fahion and some stunning eye-wear.

For a truly unique gift, a piece of original artwork may be the answer. Check out the ArtCatto Art Gallery, where you'll find a variety of artwork by international artists.
LiR Gallery in Lagoa has some wonderful artworks and crafts on display and for sale at the their gallery, showing local, national and international artists. Plus they have a Christmas Market with unique, local products and gifts at the gallery from 10th Nov. to 21st Dec.

Or offer something from the excellent range of Gift Vouchers from Boutique Hotel Vivenda Miranda in Lagos. For a surge of adrenaline, give your adventurous friends a SkyDive Algarve gift voucher - Vouchers start at €100 and you can buy someone a 10,000ft tandem jump for just €144.99 and a 7,500ft temdem jump for just €119.99.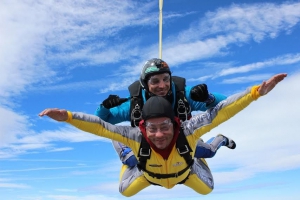 There are many excellent Christmas markets across the Algarve to get you into the festive mood and where you'll find gifts galore for all the family, so you can have a fun day out and get your Christmas shopping done too. VILA VITA's Christmas Food Market at the Biergarten promises to be a very festive street food market, showcasing the best of national and international flavours, with live music, artificial snow and Santa Claus - well worth a visit!

Support local children in need on 30th November 2019 and buy your Christmas pressies at ATF & ACCA Christmas Fair. Or, call in at Vale do Lobo's Charity Christmas Market on 7th December 2019 – this annual indoor market is perfect for all your Christmas shopping. Stock up on beer for Christmas at MAR Shopping's Beer Market from 6th until 8th December 2019.

Order early for your festive table - The Natural Meat Co. in Almancil offers top quality Uruguayan grass fed beef and other meat, ready prepared for cooking, local fruit and vegetables, a selection of cheese and beers, and more.....
Check out the Algarve's shopping centres too, where you can find all the main high street brands. And, for both traditional Portuguese fare and expat treats, Intermarché will usually have just what you need - you can order your Intermarché shopping online before you arrive, then simply pull up at the drive-by area, while your shopping is loaded to the car. Makes Christmas very easy indeed!

If you're ordering goodies or gifts from the UK, Algarve Express have a super online shopping delivery service each week. Buy gifts or even do your grocery shopping online and have it delivered to the Algarve at very competitive rates.

Family fun and entertainment for everyone
There is plenty for everyone to do over the Christmas period in the Algarve - from winter beach days to days out.

A great family day anytime of the year, Algarve Jeep Safari and Alsafari jeep tours around the Algarve are fun and informative - always a good combination. Book in advance to guarantee your spot. You can book half day tours with Alsafari.

Throughout the winter months, you can take a ride on the Benagil Express - a boat trip departing from Portimão, which takes you on a coastal tour to visit the awesome Benagil sea cave. Or hop aboard a Carvoeiro Caves boat at the beach in Carvoeiro. These small boats are perfect for exploring the Benagil cave, as well as the caves by Praia da Marinha and Algar Seco. As an added bonus, if you take a trip with Benagil Express you get discounted entry to Portimão Musuem.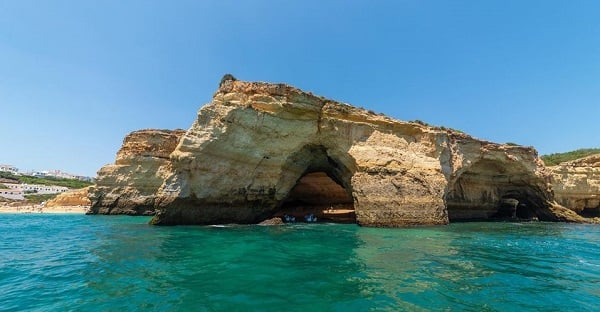 Benagil caves

If it's some adventure on the ocean that you're after, there are several great options for boat trips and water sports, even during the Christmas period. AlgarExperience will be operating its awesome boat tours throughout the winter, while SeaBookings.com have great ideas for making the most of the sea during the winter months. Cruzeiros da Oura offer excellent fishing trips and charters over the Christmas period - all great Christmas presents!

For a special day out, board Lux Charters sleek yacht. Sip some bubbly and admire the scenery in style.

For some indoor fun, pick up the speed at the Hot Wheels Indoor Karting track or knock down pins at the Hot Shot Bowling at Albufeira Marina - a particularly good option should the weather be wet. Both are open over the festive period, except on Christmas Day. Check out Hot Shot's opening times here. You can also buy gift vouchers for the track – an excellent gift idea.

Vale do Lobo has plenty of fun in store for the kids, everyday from Boxing day until 5th January. For big and little kids, a few rounds of fun mini golf at Adventure Golf Alvor is entertaining. Just keep an eye out for the dinosaurs.....Adventure Golf Alvor is open every day from the 26th Dec right through to the first week of January. Or check out the FootGolf course next to Algarve Tennis and Fitness Club. And for Skydivers - Skydive Algarve's Christmas Boogie 2019 - Parachuting Festival. Unlimited jumps and family celebrations over the festive season!

There's a lovely Christmas wonderland in the centre of Portimão, with an ice rink, Christmas market and of course, Santa's grotto. In the hills of Monchique, you'll find plenty of festive family fun, including a Christmas Market and Snowland, and in the city of Silves, you can experience the Joy of Christmas, with magical Christmas lights a Christmas Village, an ice rink, Christmas market and plenty of festive entertainment. On 13th and 15th December you can enjoy an entertaining exhibition of living statues on the streets of Lagoa.

Christmas will be starting early in the city of Loulé, with the arrival of Santa Claus and the switiching on of Loulé's Christmas lights on 30th November. The festivities continue with a parade, a village of dreams, a candy market and music.

Keep up to date with everything that's happening by checking our Algarve Events Calendar.
Practical Information
In Portugal, the main gathering for families at Christmas is on the evening of the 24th. So expect businesses, many shops, services, etc to close at lunchtime on the 24th. Supermarket chains such as Continente, Jumbo, Pingo Doce, Lidl and Aldi usually close around 6pm on the 24th. Many restaurants in resorts also close on the evening of the 24th. However, on the 25th most restaurants are open for business, although advance booking is recommended. Business, services and supermarkets are generally closed on the 25th. The 26th of December is not a Public Holiday in Portugal.
No matter how or where you decide to spend your Christmas Season, we hope it's a merry one!
You might also like
Christmas Gifts from the Algarve
Top 10 Scenic Drives
Best Walks in the Algarve
Cosy Winter Restaurants
Best Child Friendly Restaurants in Algarve
PUBLISHED: Oct 30th 2017 | UPDATED: Jan 6th 2020