Things to Know before Renting a Car in Portugal 2023
Family Fun Hot List Inspiration Lifestyle
Hiring a car in Portugal is a super way to explore and make the most of your stay. In the Algarve, there are plenty of great car hire options with excellent rates and a wide range of vehicles to choose from.
Below you'll find tips on driving in Portugal, on the best scenic routes to explore, what documents you need to hire a car, what to do about road tolls, and how to find the best car hire deals in the Algarve in 2023
WHY HIRE A CAR IN THE ALGARVE
Although small in size, the Algarve offers quite different landscapes, from the rugged and wild beauty of the west coast - the
Costa Vicentina
, the lush hills of
Monchique
, and to the gentle scenery of the lagoons and sandbanks of the
Ria Formosa
.
Getting around the Algarve is easy. There are amazing scenic spots to be discovered just a short drive from wherever you are, with fabulous countryside and coastline scenery to explore. The
A22
or Via de Infante is the highway (toll road) and the
EN125
is the national road. Both run across the region on an East/ West axis, with feeder roads towards the coast or inland to the countryside.
There are public transport options available in the Algarve, but the flexibility you gain by hiring a car is invaluable. You can set off when you wish, following the route that appeals most to you. Nor does public transport take you where you want to go – it is often very difficult to get to those most scenic spots using buses or trains. In fact, the trains only go as far west as
Lagos
. If you want to go further, hiring a car is the best solution.
And if you want to sample some of the
most amazing beaches
in Europe, then hiring a car is the way to go.
If you will be staying at a holiday rental villa in the Algarve, you may well need a car to get to supermarkets, restaurants and the beach, as your villa may not be centrally located in a resort.
Car hire prices in the Algarve are usually very good. They can vary according to demand, with summer being the high season. By booking in advance you can usually find good value car hire, so don't leave it to the last minute.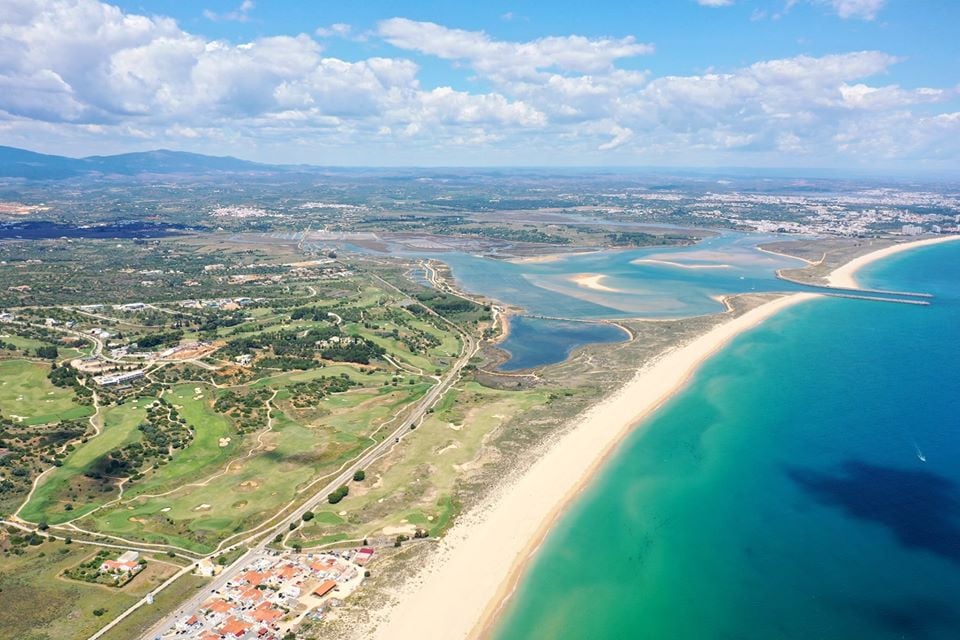 Take a road trip and explore!
HOW TO BOOK A HIRE CAR IN THE ALGARVE
Check out the types of cars and rates that are available by using a comparison website. You can easily see the different cars that are available for the dates you need and the different prices on offer. Find
great car hire deals
here.
Consider how long you want the car for – for the full duration of your stay? Or just a few days? Decide where you want to collect the car - upon arrival at Faro airport? Or at at central location? Decide who is going to be the driver – there can be additional costs for additional drivers. And decide what type of car you want - how many will be travelling in the car? Will you need booster seats?
When you find a deal that suits you, book it. Many companies offer free cancellation up to a certain date which gives you some flexibility.
Try to
book as early as you can
. Rates tend to go up as the date you need gets closer, so don't wait to book. In the Algarve, car hire demand often outstrips supply, particularly in the summer. You won't get a better deal by waiting until the last minute.
DOCUMENTS YOU NEED TO HIRE A CAR IN PORTUGAL
Driving licence
A valid and current driving licence is needed to hire a car in Portugal.
EU licences
are accepted. Many non-EU licences are accepted too, however, they should be photo licences.
UK licences
are accepted and even if it is a paper licence and does not have a photo, no International Driving Permit is required to hire a car in Portugal.
USA licences
are accepted for car hire in Portugal if staying and driving in the country for less than 6 months.
Passport or Photo ID
This is required along with the licence when you hire a car. Plus, you should always have a photo ID with you when driving in Portugal
Credit Card
Most rental companies require a credit card when hiring a car and it should be in the driver's name. Visa and Mastercard are most widely accepted. Generally speaking, debit cards are not widely accepted by car hire companies, but there are some exceptions (see below).
DO YOU NEED AN INTERNATIONAL DRIVING PERMIT?
In many instances, you do not need an International Drivers Permit in Portugal - for example, if you hold an EU licence. However, if you wish to cross the border into Spain, then it is advisable to have one.
DO YOU NEED A CREDIT CARD TO HIRE A CAR IN PORTUGAL?
In most instances, yes, you do. Not just to book the car hire, but also to cover the security deposit. Generally, the card needs to be in the driver's name.
There are some companies that will accept a
debit card
. You can filter for this on the car rental comparison site. However, there must be sufficient funds to cover the security deposit. The debit card should be in the driver's name.
IS THERE A MINIMUM AGE FOR CAR HIRE IN PORTUGAL?
In Portugal, you must be at least 18 years old to drive a car. But to hire a car you must be at least
21 years of age
. And many companies levy a surcharge for drivers under 25 years of age.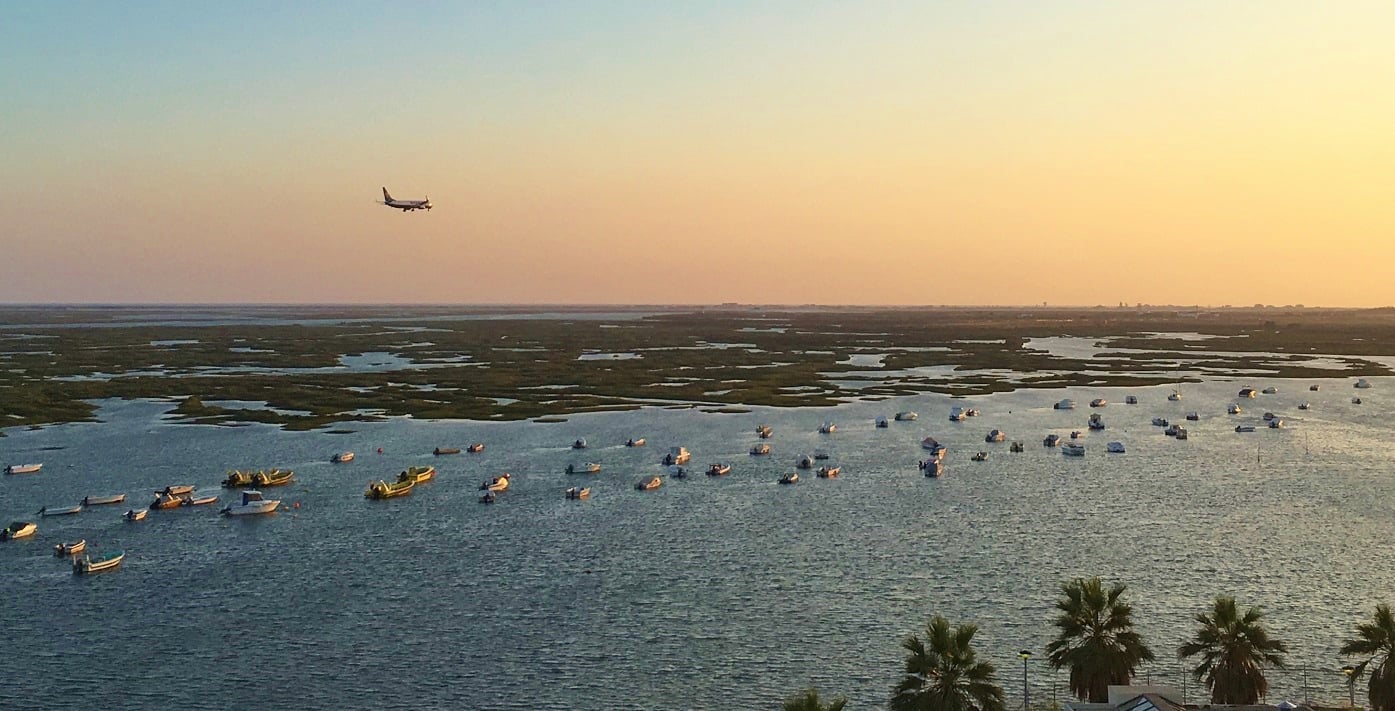 Coming into land at Faro airport
COLLECTING YOUR HIRE CAR
When you hire a car in the Algarve you can choose to collect the car at
Faro airport
, or at another location. Check the rates according to your preferences, there can be surcharges.
When collecting your car, check the
fuel tank
is full – it usually will be, as most companies have a full-to-full fuel policy.
Check the car
for any scratches or marks and bring those to the car hire employee's attention.
Check the car has the
reflective safety vest
and triangle in the event of an accident.
Check you have your car hire
rental agreement
when you leave. You should always have this with you when driving.
HOW TO RETURN YOUR HIRE CAR
Generally, you will return your hire car to the collection location – that may be Faro airport.
There are certain things you should do when returning the car. Most car hire companies operate a
full-to-full fuel policy
. This means the car has a full fuel tank when you collect it and should have a full tank when you return it.
There is a Galp fuel station right by Faro airport (by the entrance roundabout) and also a Prio fuel station (which is often cheaper) on the road to the airport.
You can return the car with less fuel than you when you received it, but it works out more expensive for you than filling up the tank.
WHAT ABOUT INSURANCE
Generally, Loss Damage Waiver and Third Party Liability is included in the quoted rates. However, you can opt for additional insurance and the full rental rate price will update accordingly.
WHAT TYPE OF CAR SHOULD YOU CHOOSE
In Portugal, it is wise to
go small
. Many of the smaller towns and villages, and historical centres, have very narrow roads, making manoeuvring a big car around more difficult. Plus, parking can be tricky in busy summer resorts. A small car is handy to park, plus it is more economical to fill the fuel tank.
Automatic or Manual
? Both types are available for hire in the Algarve, however, there are fewer automatic cars available and they tend to be more expensive.
Air con is standard in most cars.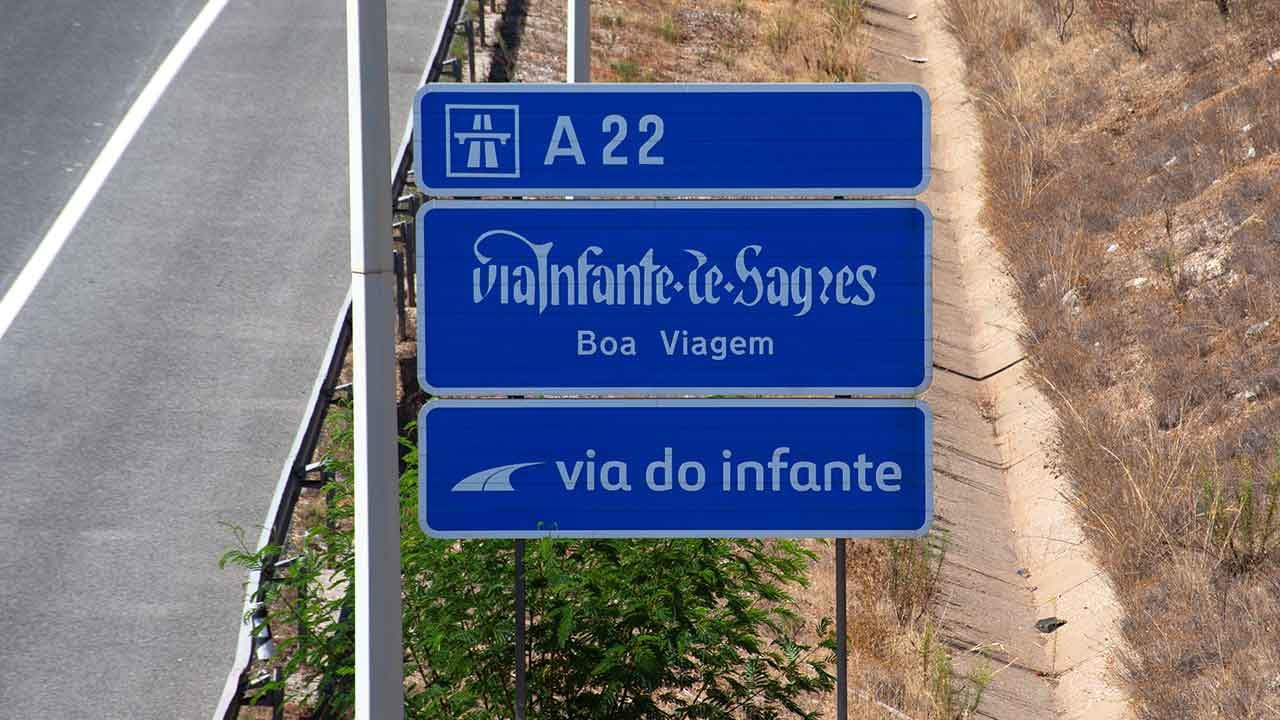 ROAD TOLLS AND HOW TO PAY THEM
In the Algarve, the only toll road is the
A22 or Via de Infante.
It
is an electronic toll road. As you pass each toll, you don't take a ticket. Instead, a photo is taken of the car licence plate and the charge is calculated and associated to that registration.
Paying the tolls
You can opt to add a
Via Verde
transponder to your rental package. That way the journeys you take in the rental car are associated to your credit card and the payment is easily made.
If you do not use the Via Verde system, you can pay the tolls at Post Offices, PayShops or online using online banking. However, the payment to be made only enters the system about 48 hours after the journey, and must be done within 5 days of the journey.
BABY SEATS AND BOOSTER SEATS IN RENTAL CARS
Children under 12 years of age, or under 150cm are not allowed to travel in the front seat. And they must travel in suitable baby seats or booster seats. These can be added to your car hire package.
DRIVING IN PORTUGAL - QUICK DO'S AND DON'TS
Always carry your rental agreement with you in the car.
Always have a valid licence and photo ID with you.
Seat belts must be worn in both front and back seats.
It is compulsory to carry a red reflective warning triangle in your vehicle and a reflective vest or jacket, which is accessible without leaving the vehicle. The car hire company should supply this.
If you're travelling with four-legged passengers, they must be restrained whilst the vehicle is moving.
Driving is on the right in Portugal and priority is given to traffic coming from the right, unless otherwise indicated.
The national speed limit in urban areas is 50kph.
Outside residential areas the limit is 90kph and on the highways the limit is 120 /kph (minimum speed 40kph).
Drinking and driving is not tolerated in Portugal - the limit is 0.5g/l, the equivalent of one small beer.
Using a mobile phone while driving, including hands-free kits, is prohibited.
See some more detailed information on Driving in Portugal