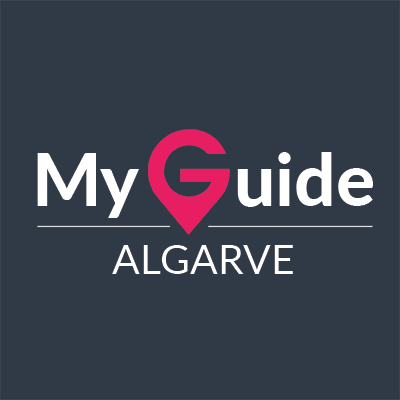 Top 5 Things Your Kids will Love in Algarve
Algarve · 15 Items · Fiona Butler · View in Story Mode
Handpicked by a Algarve Local Expert, we bring you our guide to 'Top 5 Things Your Kids will Love in Algarve'.
Here's our pick of fun activities and things to do that the kids will love to do while in the Algarve. Waterparks, adventure golf, boat trips and more....If the kids are happy, the parents are happy!
How to keep the kids happy in the Algarve – 5 things your kids will love.
Check out the links below for details on each suggestion.

Water Parks and Theme Parks
For pure waterpark fun, a visit to Aqualand is in order. There are slides for thrill seekers and relaxation as well as a great water playground for junior visitors. Check their online ticket shop for offers and promotions.
Lagos Zoo is an excellent spot to spend a few hours and children of all ages enjoy it. Home to a wide range of animals, pelicans, peacocks and even wallabies wander the pathways. There is a fabulous pool where humans and penguins can swim side by side, separated only by a glass wall.
A holiday essential! Zoomarine, the Algarve's biggest attraction, is a marine theme park where you can learn about the ocean world, see the amazing dolphins and seals in action, as well as enjoy time on the slides and rides and Zoomarine's urban beach. Visit the aquarium, feed the rays and watch out for the pirates….

Mini Golf
So you've heard the Algarve has superb golf courses? That's true of the mini golf courses too. Golfland in Alvor is a Family Entertainment Park that is great for kids but also fabulous for golfers - there are two Trackman Golf Simulators so you can paly themost famous courses from around the world!
There are two Roman themed courses in Vilamoura at the Family Golf Park and Dinosaur inspired fun at Adventure Golf Alvor. While the kids will love the courses, they are perfect for adults too, as the golf is more challenging than you might think. And for something different, why not try Algarve Footgolf? This is exactly what is says – a game of golf played with your feet and a football on a mini course. Great fun for groups.

Boat Trips
There are boat trips to suit all tastes on offer. Relaxing trips aboard a graceful sailing boat such as the Condor, or speedy trips in a RIB that heads out to sea to search for dolphins in the wild. Board a pirate boat like the Santa Bernarda for a sea-adventure and visit the amazing caves along the coast or take a family fun trip with Alvor Boat Trips.

Fun on Wheels
Kids love to move! Junior, teen and adult drivers can test their skills at karting tracks. Hot Wheels is an indoor karting track at Albufeira marina (bonus fun – Hot Shots Bowling is next door) or you can drive in the sun at Karting Almancil Family Park. There are karts to suit a range of ages, including two-seater karts so that under 8's can drive with an adult. If you prefer off-road fun, you can take a Buggy Safari into the hills for some dusty fun.

Beach Days
Always a crowd-pleaser, kids of any age love time on the beach. Go in the morning or later in the afternoon to avoid peak sunshine hours. There are family friendly beaches with rock pools to explore, beaches with waves to ride, particularly on the Costa Vicentina (west coast). Towards the East, the Ria Formosa is where the waters are calmer and warmer. Be sure to bring a sun umbrella for naps in the shade. If ice-cream is required (and maybe a cold beer for Mum and Dad) most beaches have great beach bars and restaurants where you can recharge.

Check these links for more details.
Items:
15 ·
By:
Fiona Butler
UPDATED: Mar 4th 2021