Dream Wave Boat Trips - Dolpin watching, pirate ship and rocket boat fun in Albufeira
Are you a business owner in Algarve?
Promote your business 365 days a year with the #1 Guide to Algarve.
Gain MAXIMUM EXPOSURE with a 'Dedicated Business Profile'
Directions to Dream Wave Boat Trips
The coastline of Portugal is gorgeous and best appreciated by taking a boat trip. Operating from Albufeira marina, Dream Wave offers amazing Dolphin Watching trips, tours to the Benagil sea cave, fun coastal boat trips, super speedy jet boat cruises and jet ski hire.
The waters off the coast of the Algarve are rich in marine wildlife and dolphin watching is a very popular activity. Aboard Dream Waves' RIBs or jet boat, specially adapted for marine observation, you head out to the open seas at high speeds. The qualified crew, accompanied by a marine biologist, are experienced at finding pods of dolphins and bringing you close to these fascinating creatures so that you can appreciate them in their natural environment. The 'Dreamer' is a a large jet boat (capacity 47) that not only takes you out to the dolphins, but gives you the thrill of a speedy ride as well as exploring the caves and grottoes is perfect for this activity. There are many caves dotted along the Algarve coast. All unique, the most famous of them all is the huge Benagil sea cave and you can see the cave with a Dream Wave Tour.
The Caves and Dolphins tours is a 2 hour trip and runs all year round.

If your heart beats for speed, then you need to experience Dream Wave's rocket boat - 'Ocean Rocket'. The fastest in the Algarve, this boat zips along the coastline in a fun thrill ride along the gorgeous coastline. Jet boats Tufão 1 and 2 not only have the speed, they have the moves too, with some amazing 180º manoeuvres, power brakes and slides.
For a total change of pace, enjoy a relaxed cruise aboard the 'Leãozinho' - an old style pirate sailing boat! There are both sunny and shade decks and a Pirate bar where you can enjoy a drink or two. Pirate outfits are provided to help set the mood, but don't worry - if you don't want to dress up, you won't be made to walk the plank! The pirate boat is perfect for a Hen or Stag boat party.
Opt for a 6 hour BBQ cruise along the lovely coastline, exploring the caves and grottoes along the way and enjoying a swim in the crystal waters. Lunch is on a small private beach, accessible only from the sea. Or the 3 hour coastal cruise including a visit to the grottoes or the 2 hour Captain Hook tour which allows you to see the best of the central Algarve coastline and still have time for a swim.

All trips should be booked in advance to ensure your place.
Dream Wave also offers private trips aboard their boats - perfect for groups, great for celebrations, Hen and Stag parties.

Dream Wave boat trips depart from Albufeira marina, with the meeting point next to the Gate 4 Café, where you can enjoy a drink or a snack before or after your trip.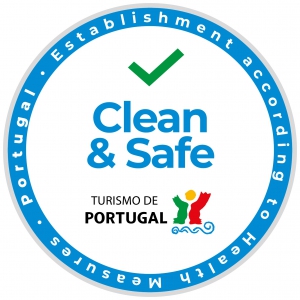 Address:

Gate 4 Café

,

Marina de Albufeira

,

Central Algarve

,

8200
View Larger Map