Driving in Portugal - Updated for 2023
Driving in Portugal
Driving in Portugal is not as difficult and nerve-wracking as it is often made out to be. Great improvements in the road infrastructures, better sign-posting, better road safety awareness make driving in Portugal a great way to get around.
Excellent car hire rates plus a wide variety of rental car options means hiring a car to explore the Algarve is easy, and it is one of the best ways to discover the region.


Here is some useful information about driving in Portugal to help your road trips in the Algarve run smoothly

General information
Drivers in Portugal must be at least 18 years of age (at least 21 to hire a car) and must carry their driving licence and photo ID with them.
The vehicle must be properly insured and taxed.
Seats belts are compulsory in both front and back seats.
Children under 12 or smaller than 150cms are not allowed to travel in the front seats of cars. Adequate chairs or booster seats are required for smaller children.
It is compulsory to carry a red reflective warning triangle in your vehicle and a reflective vest or jacket, which is accessible without leaving the vehicle.
If you're travelling with four-legged passengers, they must be restrained whilst the vehicle is moving.
Driving is on the right in Portugal and priority is given to traffic coming from the right, unless otherwise indicated.
The national speed limit in urban areas is 50kph.
Outside residential areas the limit is 90kph and on the highways the limit is 120 /kph (minimum speed 40kph).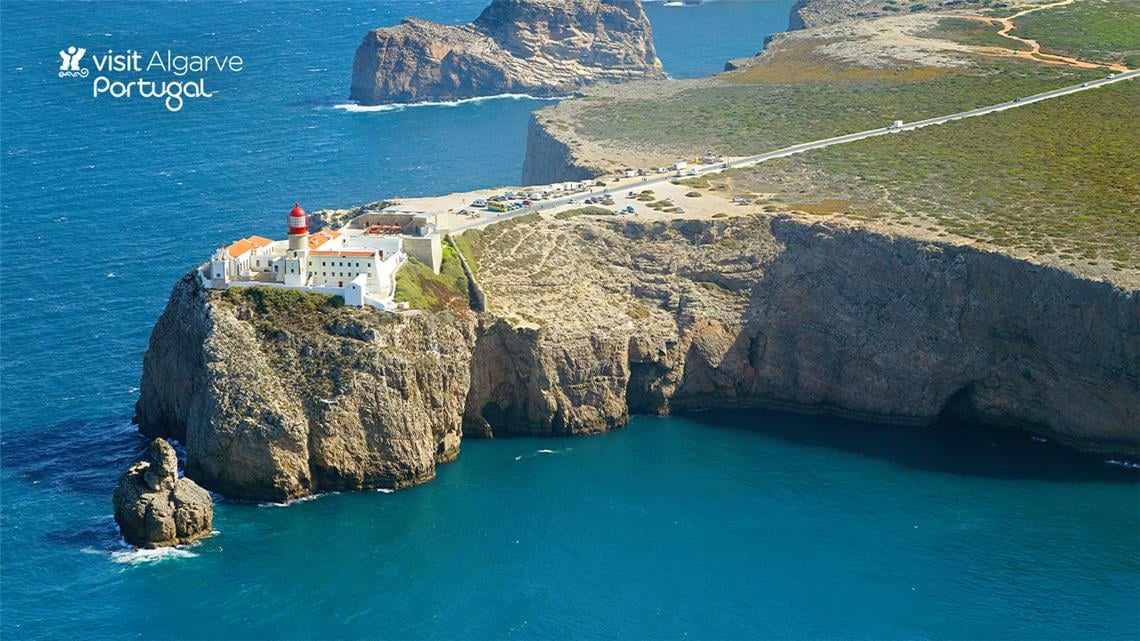 Did you know: It is illegal to carry items that exceed the vehicle's length by more than 45cm at the rear and 55cm at the front.

Police checkpoints for on-the-spot checks are common. Police can check all the required documentation is in order and carry out breathalyser tests.
Drinking and driving is not tolerated in Portugal - the limit is 0.5g/l, the equivalent of one small beer.
Speeding or using a mobile phone while driving can result in on-the-spot fines from police and deduction of points, if you have a Portuguese licence.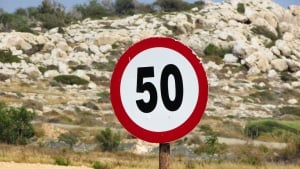 If you breakdown on a highway
Put on your reflective vest before you leave the vehicle.
Place the reflective triangle 30m behind your vehicle to warn other drivers.
Look for the nearest free emergency telephone situated at roughly 3km to 5km intervals along the roadside.
To use an emergency telephone, simply press the SOS button and wait for an answer.

Fuel
Fuel stations are plentiful and many of them are open 24 hours a day.
Electric car charging points are becoming more common. Check sites such as Place to Plug to see charging points in the Algarve.
Tip: Fuel prices vary from week to week in Portugal, usually changing on Mondays.

Parking
Parking is usually fairly well signposted, some car parks are pay and display and some are free.
In the summer months, parking in Algarve resorts and main urban centres can be quite a challenge. The best plan is to park in a designated car park on the outskirts and then walk to the centre. That way you avoid having to drive through the warren of narrow streets in the old town centres and don't run the risk of a parking fine.

Reminder: Never leave a baby or animal in a parked car, even for a few minutes, even with windows open. The climate in the Algarve can kill - this applies to summer and winter.

Visiting Drivers
If you are flying to the Algarve and hiring a vehicle, you can collect your rental vehicle at Faro Airport or opt for an airport transfer and collect your vehicle at your accommodation.


Rules for visitors driving rental cars
Make sure that you always have your rental agreement with you while driving.
Always carry a photo ID with you when driving a rental car. If your licence has a photo, this will do.
UK drivers - if you have a photocard licence you do not need an IDP (International Driving Permit) to drive in Portugal.
Nor does Portugal require an IDP if you have a paper licence (with no photo). However, in this case you should carry some photo id with you eg. passport.


Rules for visitors driving private cars
If you are not resident in Portugal, or if you don't spend more than 90 days each year in the country, you're considered a visitor. If you're an EU resident, you can drive using the licence issued by your home country. Certain non-EU licences are accepted for a period of time if accompanied by an International Driving Permit.

With the exception of rental vehicles, whether or not you're the registered owner of the vehicle, in Portugal the law requires you to carry all relevant documents with you while driving. For example, the vehicle's registration certificate and a valid insurance certificate from your country of residence - it is advisable to check your level of cover with your insurer before driving abroad. As the driver, you are also required to carry your driving licence and a valid photo id.


Visitors using the toll roads
The A22 or Via do Infante highway runs east to west across the Algarve, from the Spanish border to Vila do Bispo, near the West coast. This is a toll road. The current system is electronic toll, which means that a record is taken of each vehicle that passes each toll and charges are totalled. Payment can be made at post offices and shops displaying the Pay shop sign, but only 48 hours after the journey. Should you have a rental vehicle, it may be fitted with a Via Verde transponder - a device fitted to the windscreen which sounds as you pass under a toll gantry and records the fee. If this is the case, you may use the transponder on other toll roads and also for parking. Your hire car company will explain how the transponder works and their policy on charging for tolls.

The EN125 also runs east to west across the Algarve and this is a toll free road. The traffic can be heavy and slow here, particularly during the summer months. There are often police check points along the 125.


Driving Licences
A valid driving licence is needed to drive in Portugal and the minimum age to drive a car is 18. EU and EEA licences are valid in Portugal until their expiry date, but if you are resident in the country, you are required to register your licence with the national driving authority - Instituto da Mobilidade e dos Transportes Terrestres (IMT) within 60 days of establishing residency. To register, you need the following documents:
Proof of residency
A completed copy of IMT Modelo 13
A photocopy of your driving licence
Proof of identity (passport)
You can register your licence at the
IMT office in Faro
.
Once you have registered your licence, you will be issued a document (guia) which you should carry with your licence. Certain non-EU licences are accepted for a period of time if accompanied by an International Driving Licence. For more information visit the
IMT website
.
Exchanging your licence
As a resident in Portugal, you have the option of exchanging your licence for one issued by the Portuguese authorities.
Exchanging your EU or EEA licence is a simple process, but you will need the following documents:
Your current driving licence
Proof of identity (passport)
Proof of residency
Tax Identification Number (Fiscal Number)
A medical certificate confirming your fitness to drive
You can exchange your licence at the
IMT office in Faro
.
More information is available
here
.
NOTE: Certain non-EU licences cannot be exchanged.
Buying a Portuguese vehicle
The cost of new and used vehicles in Portugal is generally higher than in other EU countries, so it's worth shopping around.
Once you've purchased your vehicle, you'll need to make sure that it is registered in your name. If you buy from a dealer, the dealer should arrange the registration of the vehicle for you. If you buy privately, the buyer and the seller need to sign a
Requerimento de Registo Automóvel
and each party must provide a copy of his or her ID (passport or equivalent photo ID). As a buyer, it is your responsibility to register the change of ownership within 30 days of the sale. This can be done at your local Conservatório
The vehicle you buy needs a current valid inspection certificate - Inspeção Periodica, before you may drive it on public roads. This is the roadworthiness test of a motor vehicle in Portugal. All cars and motorbikes (250cc+) over four years old must be inspected and tested at an approved test centre every two years until they are 7 years old, and then they must be tested each year.
It is also the responsibility of the vehicle owner to pay an annual road tax (IUC - Imposto Unico de Criculação). The amount varies depending on the vehicle's age, engine size and fuel type. The IUC can be paid over the counter at your local tax office or online.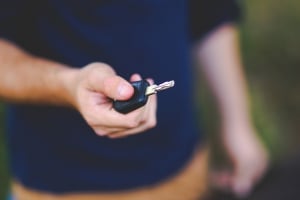 Â
Documents for your Portuguese registered vehicle
As in all countries you need to have your car documents with you at all times while driving. The following documents are required in Portugall:
The Certificado de Matricula - the vehicle registration certificate
A valid insurance certificate (green paper), including the display of the tear-off section in the front windscreen
A current Inspection certificate proving that the vehicle is roadworthy. (Light vehicles do not require an IPO until they are four years old.)
Fiscal ID document (Numero de Contribuinte) if the number is not mentioned on the identity document presented and the driver is resident in Portugal
If you do not have a Portuguese issued driving licence, then you should also carry an alternative, photo identity document, such as a Passport
Residents using the toll roads
If you are resident in the Algarve you have the option of purchasing a Via Verde transponder. You will be charged a one-off fee and your transponder will be linked to your Portuguese bank account by direct debit. The transponder is attached to the inside windscreen of your vehicle (or worn on an armband when riding a motorbike) and records each time you pass under an electronic toll. Your toll fees are then debited directly from your bank account.
Your Via Verde transponder can be used to pay toll fees on any road in Portugal and Spain with electronic booths or gantries displaying the Via Verde logo. Your transponder can also be used to pay parking fees at car parks displaying the Via Verde logo and for paying for fuel at selected Galp service stations.
Alternatively, you can pay-as-you-go at toll booths and, in the case of the electronic toll system in operation on the A22, you can pay your toll fees at Via Verde shops and agencies, post offices and shops displaying the Pay Shop sign, but only 48 hours after the journey.
Remember:
wherever in the world you are driving, the basic rules of safety remain the same:
Always be aware of your surroundings
Always be aware of what vehicles are around you
In all situations, always take the safest course of action

Have a safe journey!