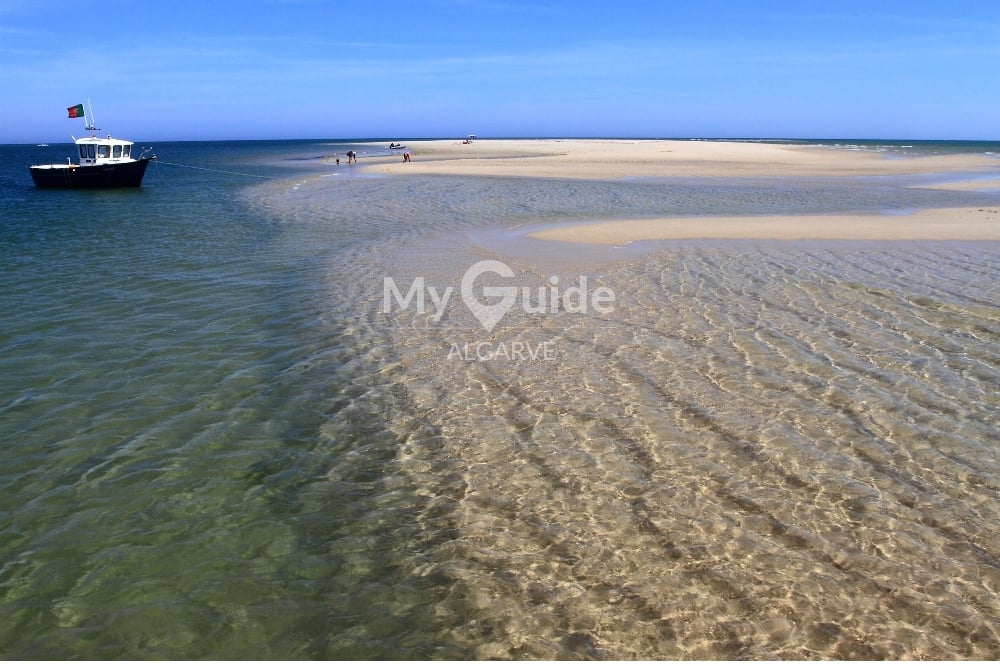 Ria Formosa Islands
Beautiful natural park of sandbanks, barrier islands and lagoons in the Algarve
Visitors to the Algarve might catch a glimpse of the Ria Formosa lagoon when they fly into Faro Airport; A large network of barrier islands and inlets created by constantly shifting sand banks.This protected area stretches along the Algarve coast from Faro to Cacelha Velha near Tavira in the east.
As an important breeding ground for many coastal birds such as Oystercatchers, Ibis, Cranes, Egrets and Flamingos the Ria Formosa has also traditionally been an area of oyster and salt farming as well as fishing and shellfish harvesting. The Algarve Ria Formosa salt is prized worldwide for its quality among top chefs and can be found on many restaurant tables locally.
Ferry boats ride fairly regularly and take visitors to the remote barrier islands of Barreta, Culatra, Armona and Ilha Tavira from Faro and Olhão, Fuseta and Tavira town centres respectively along the eastern coast. Tours Ria Formosa offer great tours to the islands including a glass bottomed boat tour. There are also water taxis that can take you across with a 24hr service. It is worth noting that the ferries are for foot passengers only, there are no cars on the islands. Taking a ferry on average is under €2 each way and the water taxi's are around €6-€15 depending on the distance. In adverse weather conditions the service can be reduced or cancelled so it is best to check on the day.
Some of these islands are usually empty and so visitors can enjoy the experience of a shipwrecked island experience to themselves while other, more substantial islands have picturesque small settlements of fisherman's cottages dedicated to a life lived at sea. Ilha de Armona nearest to Olhão even has it's own campsite where guests can enjoy a rustic and low-key holiday with no cars in sight. At Quinta do Lago resort - neither low-key or car free, but top notch luxury, there is direct access to the barrier island via a long boardwalk crossing that takes you across the wetlands edging the golf course. There is also a direct road link and bridge from the mainland to Faro island across the low lying marshes. Faro island is home to one of Europe's biggest and best motorbike festivals each summer, attracting over 50,000 noisy, but happy revellers.
Attracting both nature lovers and adventurers alike the islands are another side to the Algarve experience that are well worth a day out.