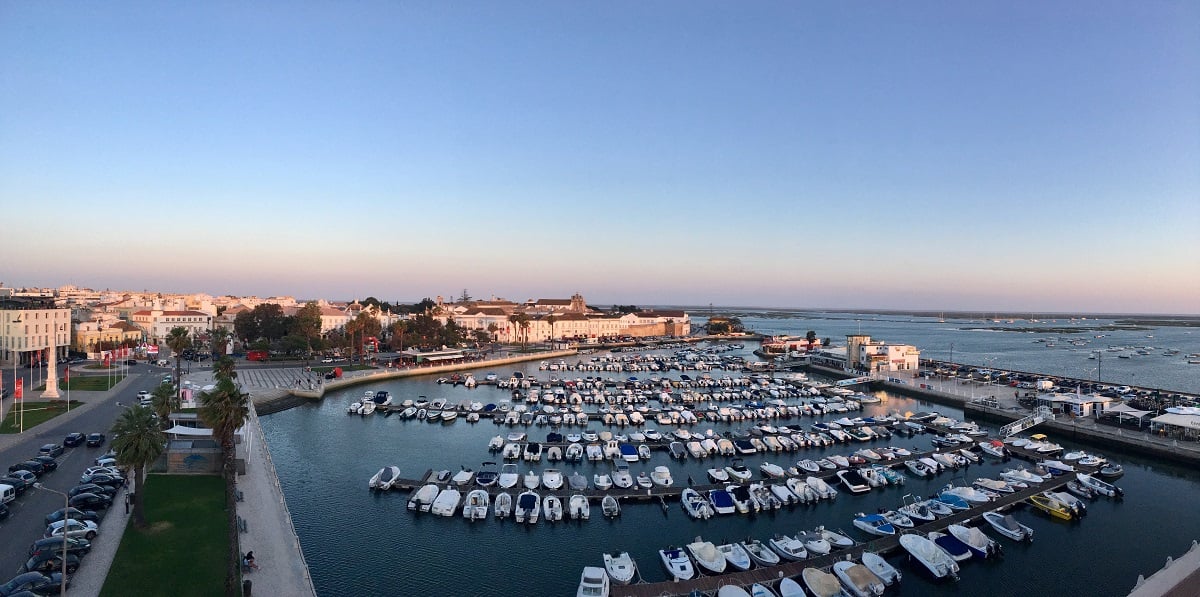 Faro
The capital of the Algarve
Faro, the capital of the Algarve, is actually the biggest city in Southern Portugal with a population of over 50,000. Faro has two very distinct faces, around the Forum Algarve (a large shopping centre) and the airport you will find a large amount of urban sprawl and modern developments, however head into the centre and find the marina or ´doca de recreio´ and around here you will find the windy old town, which is in parts still surrounded by a Roman Wall built around the 9th Century.
There is ample parking in front of the Marina area and walk around the marina to find the tourist information office, always a good first point of call, which is near the entrance to the old town. From here there is a sign posted walk around the old city for tourists wishing to see the numerous churches and places of interest. And it is well worht exploring with lots of cobbled streets and narrow alleys packed with charm.
One particular highlight is the Igreja do Carmo, which contains the Capela dos Ossos or the Chapel of Bones. This is quite literally a chapel decorated by the skulls of over 1000 deceased monks. It looks like something from Indiana Jones - spooky but definitely worth a visit.
The main shopping area is pedestrianised and there are numerous places to eat all around the Praça Ferreira de Almeida. Also located here is a fantastic wine and spirit store that has walls of classic bottles of Port, some rather pricey but what greater present to someone than a bottle of Port from the year of their birth.
Most people only see Faro from the airplane as they bank to land, but make some time to explore the old town - we're sure you will be pleasantly surprised. We also recommend a boat trip from Faro exploring the Ria Formosa and its islands. This is a truly unique area and well worth your time.