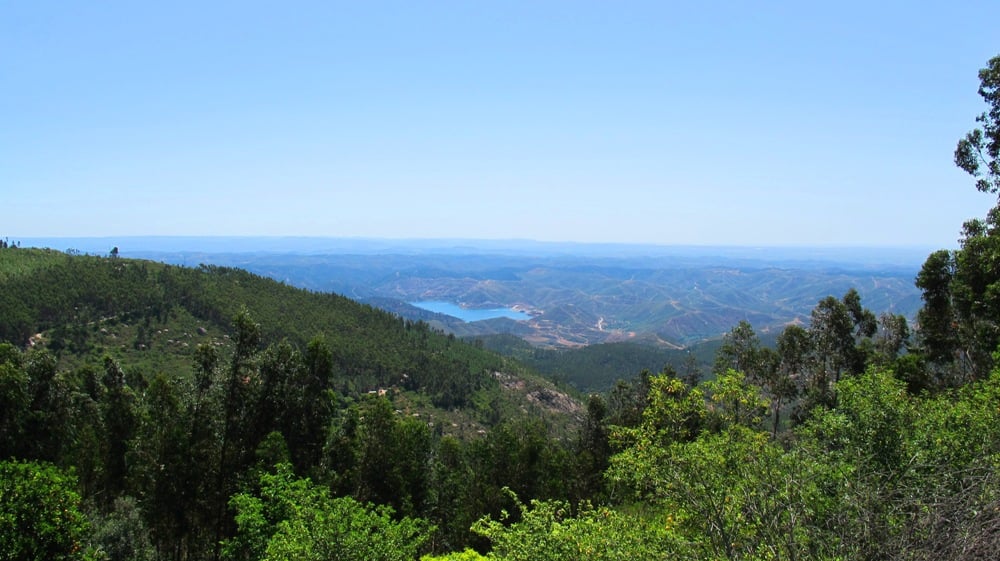 Monchique
Awesome views from this charming town high in the Algarve hills
Although only 20 minutes' drive inland from the coast and busy resorts such as Praia da Rocha and Albufeira, Monchique is a world apart. The lush green vegetation, the winding roads, tiny white-washed houses perched on the hill sides, birdsong, the scent of eucalyptus trees, a slow and gentle pace of life – this is the world of Monchique.
As you leave the coast behind and begin to climb upwards every curve in the road brings an agreeable surprise. There are amazing panoramic views down the hills to the resorts below. There are natural springs where you can fill up your bottles with the unique Monchique water, said to have healing properties. On Sundays, it is quite common to see the locals from the surrounding areas of Portimão and Lagos stocking up their water supply for the week.
The highest point in the Algarve is in the Monchique area. Foiá stands at 902 m and on a clear day the views are stunning. The coastline is laid out before you – as far east as Albufeira and Vilamoura, to the west to Sagres and along the Western coast. To the north you can see the rolling plains of the neighbouring province – Alentejo. The town of Monchique is a typical rural town, its narrow cobbled streets dotted with small houses. At Caldas de Monchique you can sample the spa waters while you enjoy the tranquillity of the tree-lined square or endulge in some pampering at a spa health centre. Nearby you can find the Moorish town of Silves, with its impressive castle and cobbled streets.
There are plenty of restaurants to choose from in the area, many of them with excellent terraces so that you can savour both the food and the views. Local crafts are plentiful too – hand-made wicker baskets, wooden scissor chairs, pottery, wood, cork and copper items. Cork trees dot the landscape – the trunks bare of the precious bark. Some of the most famous French champagnes use only Portuguese cork for their special product. Along the roadside there are stalls where the locals sell the produce from their gardens. The fruit and vegetables are fantastically fresh and taste like they're meant to. The only drawback is that supermarket fruit will never taste good again…. Honey is an excellent buy here, as is the "medronho" – the local firewater, distilled in copper stills from the berries of the arbutus trees. If you are visiting Monchique in March, there is a special fair featuring the local traditional 'enchidos' (Iberian black pig sausages) that are made to an age-old recipe.
Monchique is the ideal spot for a hike or stroll in nature, see the travel article, Walking in the Algarve for more detail.
Find things to do near Monchique