Portimão
Portimão is the second largest city in the Algarve. Find the best restaurants and beaches in Portimão, popular things to do and the best shopping malls. A popular town for remote work and digital nomads, Portimão is friendly and cosmopolitan, offering a sunny lifestyle all year round.

Portimão, the second largest town in the Algarve, is the thriving commercial and residential support to the resorts of Praia da Rocha and Alvor. It is a town that has had to reinvent itself several times throughout its history. Portimão has a rich and varied history, dating from pre-historic times, with fascinating megalithic vestiges to be seen at Alcalar, just to the west of the town. Its more recent incarnations include the fishing and canning centre of the 1960s and the hot spot for mass tourism in the 70s and 80s. In recent years Portimão has become a vibrant, cosmopolitan town with excellent facilities for tourists and residents alike. After turbulent economic times, Portimão is now finding its feet again and there are some fabulous small and local businesses breathing new life into the fabric of the town.
Famous for the shopping along the pedestrianised streets of the town centre in times past, now the centre is home to independent shops and cafés rather than chain stores. For a shopping centre experience, visit Aqua Portimão on the outskirts of town where the usual high street brands can be found. The Portimão Arena regularly hosts excellent concerts and sporting events. The riverside Museum and Theatre add immensely to Portimão's cultural agenda which features music programmes that run the gamut from opera to avant garde jazz, from fado to rock.
The heart of Portimão is perhaps to be found along the riverfront. Here you can find visitors and residents alike enjoying a coffee in the sunshine and a stroll along the waterfront. The town museum, known as the sardine museum is here, offering a fascinating insight into the vital role played by the sardine industry in the area. We strongly recommend a visit.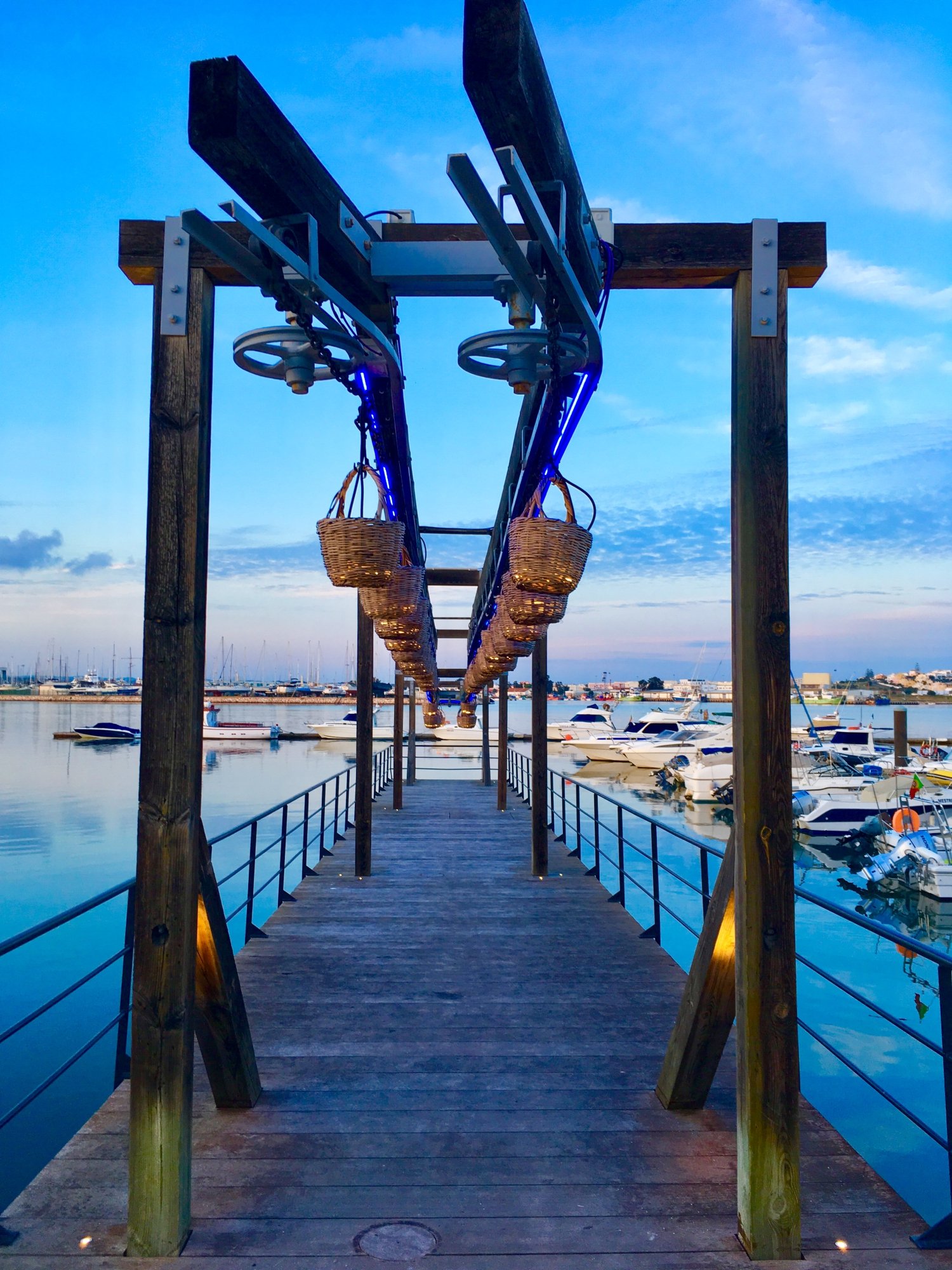 There are numerous boats docked by the marina. You can take a cruise upriver towards the old Moorish town of Silves or out to sea for some coastal cruises, visits to Benagil cave or dolphin spotting. You can even board a wonderful twin mast, seven sail yacht, the Santa Bernarda, to enjoy trips along the coast. Also along the riverfront you can find the famous Sardine Restaurants. Portimão is considered the sardine capital of the Algarve and you can choose from a great selection of restaurants looking out over the water. In August the town hosts the annual Sardine Festival which attracts thousands of visitors.
Portimão takes full advantage of its excellent location to offer a very complete sporting agenda throughout the year including power boats, show jumping, kite surfing, windsurfing, yachting, gymnastics, golf, athletics, tennis, padel and of course great motor sports at the Autódromo do Algarve which has brought the superbikes World Championship to the Algarve. Formula 1 teams such as Mclaren use the track for training and each year the track hosts some fantastic motor events.


Download guides to Portimão Heritage and Culture
Discover more about Portimão




Portimão is both a town and a county. The county encompasses the popular resort of Praia da Rocha, which is adjacent to Portimão. You can walk from one to the other following the River Arade out to sea.

Alvor is about 5km from Portimão centre. Once a small fishing village, today Alvor is a very popular destination, with a magnificent beach, great restaurants and a quaint village vibe. There are gorgeous beach and cliff walks that go from Alvor to Praia da Rocha, via the area known as Prainha - see our tips on the best things to do in the Algarve

Guide to beaches in Portimão