23 Things to Do in the Algarve in 2023
Family Fun Inspiration Lifestyle Parties
Let's declare 2023 the year of fun! Get yourself on the beach, feast on new sights and new flavours, share laughs with friends, moments with lovers and giggles with the kids.
Below is some inspiration for things to do on your next visit to the Algarve. There are free-to-enjoy things to do, gourmet dining experiences, views to soothe your soul, and parties to make you shake your hips! In Southern Portugal, much of life is enjoyed outdoors especially during the summer, and there are many glorious experiences awaiting you here.
For your 2023 trip to the Algarve, some advance planning can make all the difference.
- Make sure you get your accommodation and
car hire
booked in advance, as demand can outstrip supply.
- If you're visiting at peak summertime, then advance reservations for
restaurants
are a good idea. The same is true for pool clubs, such as WELL or NoSoloÁgua, particularly for larger groups.
- And if you wish to enjoy a luxury day at sea in a
private yacht
, early booking is essential, to ensure you get the date you want.
So, here are 23 fabulous and fun things to do in the Algarve in 2023!
1. Walk the cliffs at João d'Arens
– located between Praia da Rocha and
Alvor
, this is an unspoilt area of cliff-top trails, pine trees and stunning views. Perfect for picnics, amazing sunsets and selfies! Start the walk by
Praia do Vau
, follow the wooden path to Praia do Alemão, then follow the dirt trails along the cliffs. It is not a long or difficult walk, and the views from the cliff-tops are stunning at just about every point along the way.
If you continue to the end of the cliff walks, you can follow the trails that eventually lead to Prainha - a lovely, low build, development with lots of green space and amazing views. It's also home to Caniço Restaurant (see below). From Prainha, you can make your way onto the boardwalk at Alvor.
See more
great walks in the Algarve
.
Or for a different experience, explore the waterways and rock formations by kayak. The
Wooden Boat Experience
runs daily boat and kayak tours here.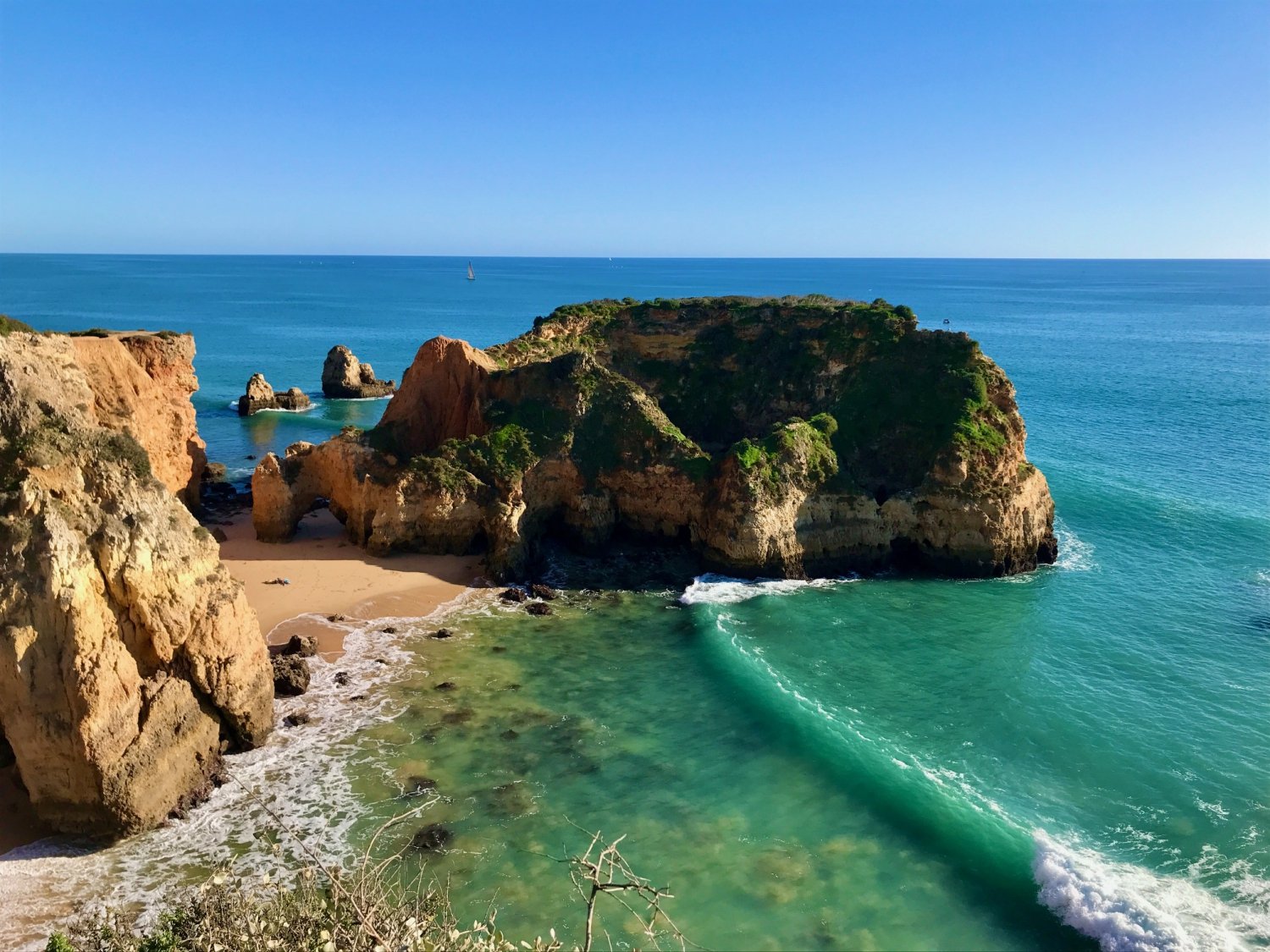 2. Drink wine underground
– the Algarve is home to several excellent wineries which you can visit. One of the most unique wine experiences is to be enjoyed at the
VILA VITA Parc Cave do Vinhos
. 9 metres underground, this is a secret world of wine, the brick walls hiding nooks and crannies where fabulous wines nestle. Home to over
11.000 bottles of wine
, you can opt for some wine tasting and tapas or even a private, romantic dinner at the cellar.
Advance booking is required and more information is available from
Vila Vita Parc
.
3. Dance at fun sunset sessions by the sea
–
NoSoloÁgua
in Portimão is one of the very best beach clubs around. Stylish, sunny and with great sounds by the sea, their sunset sessions are unmissable. Relax first with some sushi and cocktails, relax on the day beds or with friends, before enjoying the sunset beats and beach vibes.
4. Pool parties
– DJ sessions, live music, cocktails and champagne, a sunny pool party is hard to beat. Gather the gang and prepare to party in style.
NoSoloÁgua Pool Club,
adjacent to NSA Beach Club (mentioned above), has gorgeous pools overlooking the beach and ocean. Open from early to late, it's a great day-to-night venue. Find out more about
NoSoloÁgua in Portimão
WELL in Vale do Lobo
is a super spot for fun and stylish pool days. Located at the famous Praça, and overlooking Vale do Lobo beach, you have several experiences to enjoy at WELL. The huge, circular, upper pool area has Bali beds, massage stations, fresh food and fabulous cocktails to go with the views and chilled vibe. Right by the beach is WELL restaurant, where you can enjoy fresh and tasty food served by the second pool and overlooking the ocean, with regular live music and entertainment sessions. At night WELL becomes a glamorous restaurant serving outstanding sushi in a beautiful setting.
Find out more about
WELL Vale do Lobo
You can add some adrenaline to the day with a speedy jetski ride from the
WELL Beach Club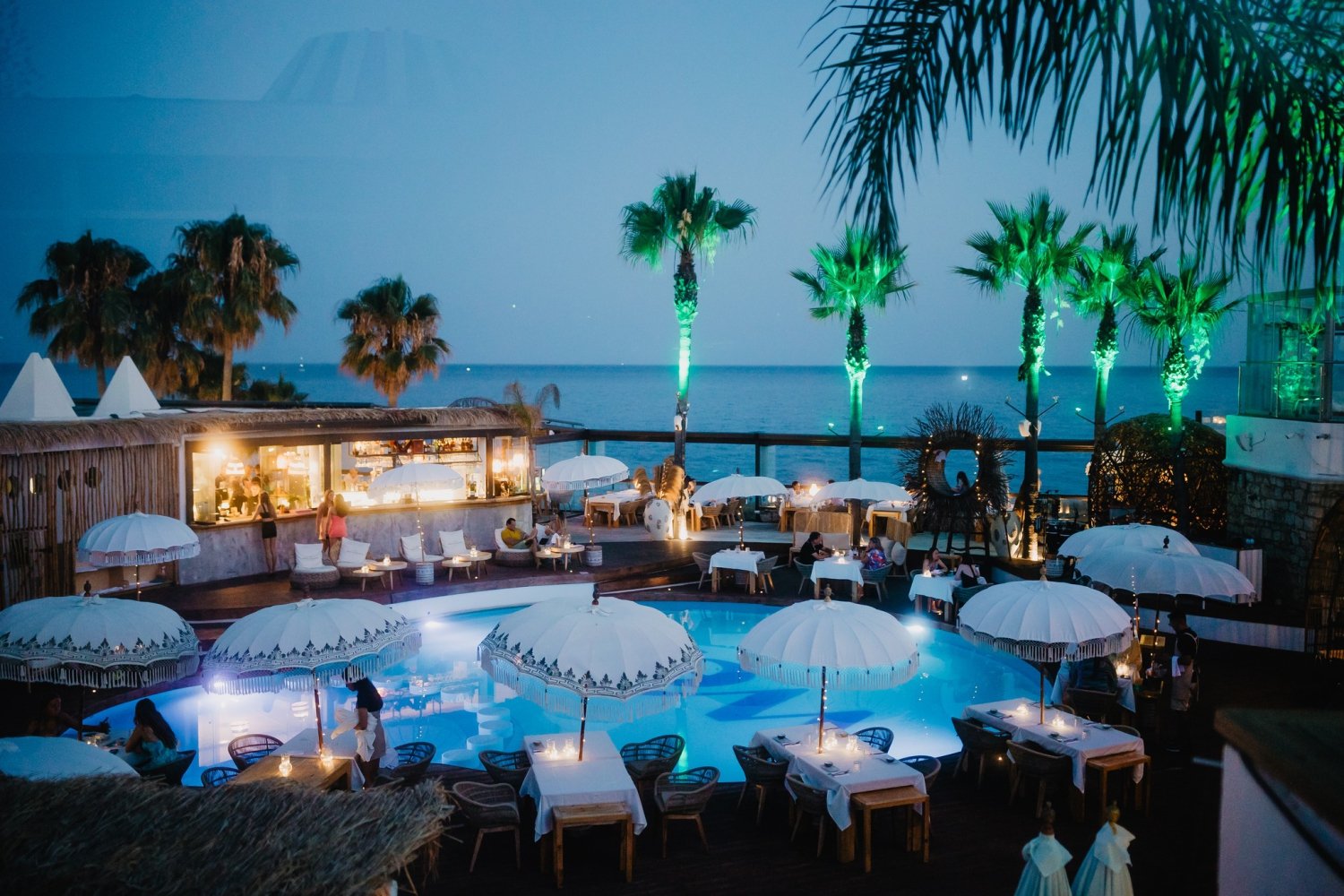 5. Sea Parties
– for some fun at sea join a sunset Boat Party. Live DJ sessions, great sounds and gorgeous sunsets in a fabulous mix of a boat trip along the coast and a sunset party. Bring your friends and enjoy an iconic Algarve summer experience.
Check out :
AlgarExperience Belize Boat Parties
which runs from Albufeira
Ophelia Sunset Boat Parties
which runs from Portimão
6. Take a boat trip
– the Algarve coastline is ridiculously beautiful and often the best way to see it, is from the sea. Go fancy and hire a private yacht, hop aboard a speedy rib to zip along the coast, relax on a sleek catamaran or dance on board a party boat. Either way, a day at sea is one of the best things to do when visiting the Algarve.
There are boat trips available from various points along the coast. The larger marinas are at Vilamoura, Albufeira, Portimão and Lagos. However, boat trips also depart from Alvor, directly from Carvoeiro beach, from Faro, Olhão and Tavira.
You can opt for 6- to 7-hour trips that can include BBQ lunch on a secluded beach, shorter trips to explore the magical caves at Benagil and Ponta de Piedade (see below), dolphin-watching trips, or enjoy the luxury of a day at sea on your own private yacht.
Find out about
boat trips in the Algarve
.
7. Discover the world-famous Benagil cave -
a massive dome-shaped sea-cave, that has been propelled to fame with the help of Instagram,
Benagil
is beautiful and unique, the cave can only be accessed from the sea. Swimming to the cave is not recommended for safety reasons.
There are many boat trips available to Benagil cave, as well as kayak and SUP tours to the cave. Find out about
boat trips to Benagil
It's not the only amazing spot along the coast though.
Ponta da Piedade
is a fantasy landscape of caves and grottoes, just west of Lagos.
Bom Dia boat trips
run cruises to this area.
João d'Arens
near Portimão has beautiful rock formations, and the
Ria Formosa
is endless miles of sandbanks, transparent lagoons and barrier islands.
8. Hire a car
- one of the best things about hiring a car in the Algarve is that you can explore at your own pace. There are so many lovely little spots awaiting discovery, both by the coast as well as inland. Travelling independently by car allows you to stay as long as you like in one spot, with no timetable to keep except your own.
Demand does tend to outstrip supply in the summer, so book your car rental well in advance.
Find great
Algarve car hire deals
here - there are massive savings to be made.
Discover some
scenic Algarve drives
9. Eat at a restaurant carved within a cliff
–
Caniço
, located near Alvor, is one of the most spectacular restaurants you will find. Not only is it famous for delicious, fresh seafood, the setting is unique. The main dining area is set within the cliffs, with bare rocks as the walls. Just getting to Caniço is fun – you take an elevator that descends through the cliff, emerging into a tunnel that opens onto a beautiful cove beach.
10. Beach Days
– One of the best beach destinations in the world, the only problem with beaches in the Algarve is choosing your favourite (see some
top beaches
). For a beach experience with all the services you could want, try the main beaches at popular resorts such as
Albufeira
, Vilamoura, Alvor or Vale do Lobo. The beaches are superb and there are plenty of restaurants and bars as well as watersports and sunloungers. You can even book a private
Beach Explorer
tour, including stops at different beaches, all the beach gear you need, plus a picnic and a cooler with drinks! Or…
11. Discover the Ria Formosa
- add a little adventure to your beach day and take a ferry from Olhão or Tavira over to the island beaches of the Ria Formosa. There's even a deserted island here! The
Ria Formosa
is a protected area and well worth exploring all year round. It is made up of barrier islands, clear lagoons and fishing communities with deep roots.
12. Go west to the Costa Vicentina
– the beaches on the
Costa Vicentina
, the west coast, are more dramatic, with bigger waves, sea-soaked air and darker cliffs, than the south coast beaches. Popular with surfers, there is a laid-back vibe along the coast with some fabulous eateries too. Favourite beaches include
Monte Clerigo
,
Arrifana
and Amado.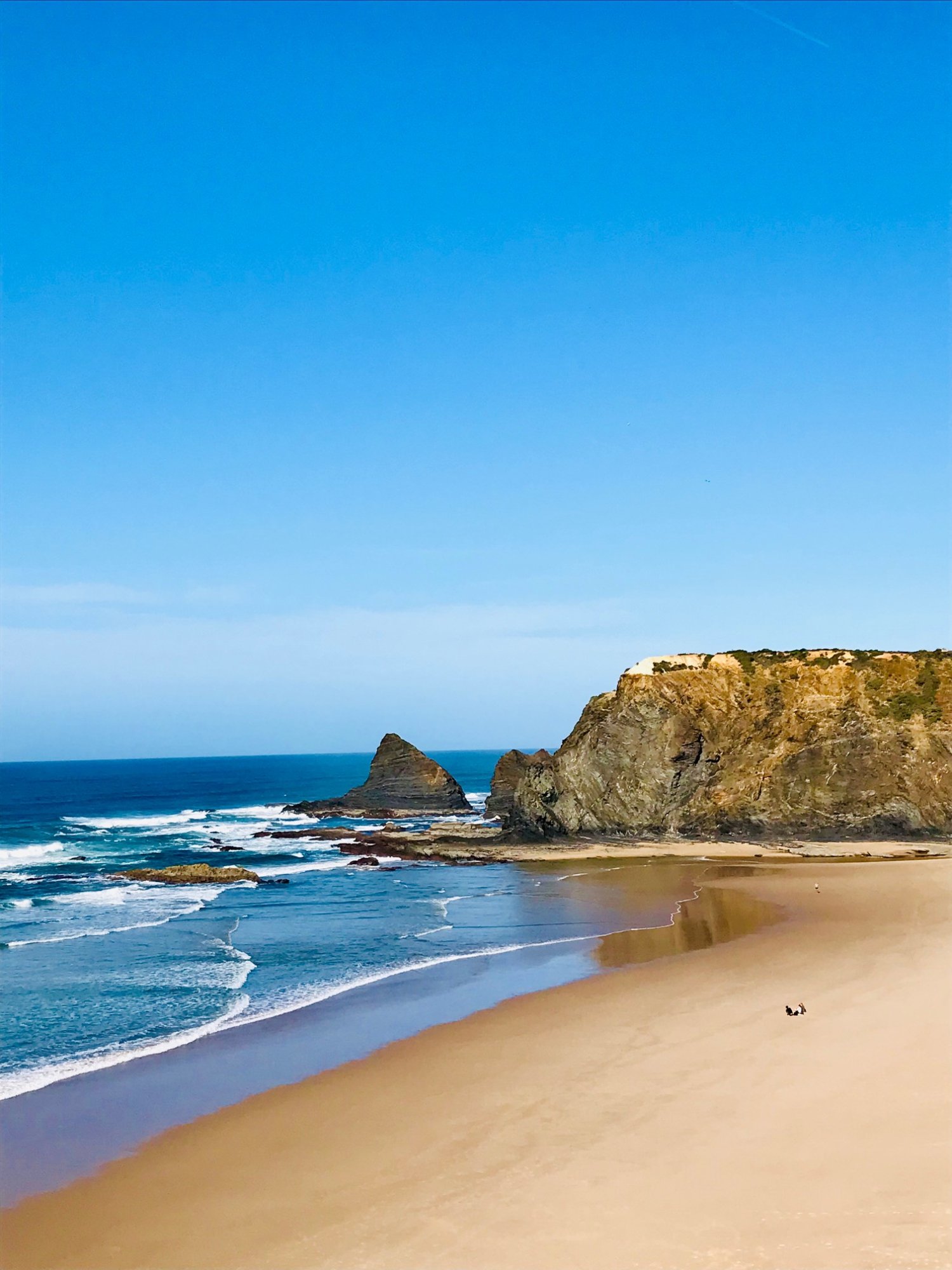 13. Ride the current at Odeceixe
– located on the west coast, on the border with the Alentejo region, the sea currents here are very strong and great care is advised. However, the incoming tides that flow inland along the estuary, curving for miles behind the beach, are calmer. Fling yourself into the estuary waters and ride the currents past the cliffs. Great fun, and you won't believe how fast the currents transport you.
For the gorgeous end to a wonderful day, stay to watch the sunset.
Discover the
best beaches to escape the crowd
.
14. Enjoy the sunset or sunrise -
The Costa Vicentina is a super spot for spectacular sunsets, as the sun sinks into the ocean, as is Ponta da Piedade, near Lagos. At
Praia da Falésia
, near Vilamoura, the setting sun and the cliffs share vibrant shades of orange to make it even more amazing. East-facing
Praia dos Arrifes
near Albufeira is perfect for sunrise, as is Praia de Faro. And for a little extra magic, visit
Senhora da Rocha
, where the whitewashed chapel, perched atop the cliffs, reflects the hues of the sun.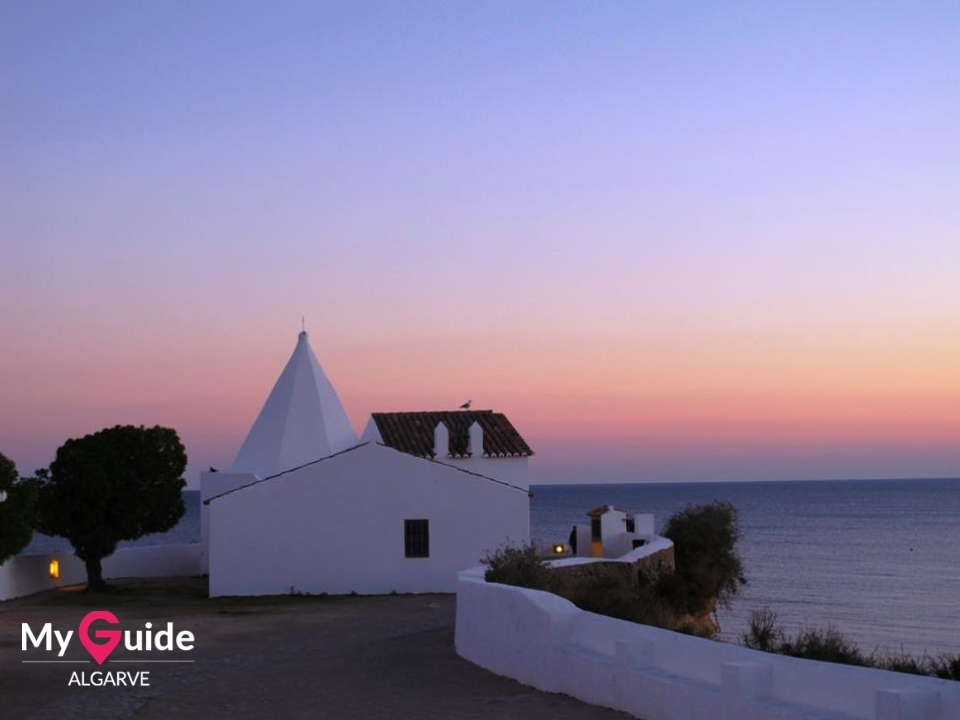 15. Eat a Bola de Berlim on the beach
– During the summer months, doughnut sellers tramp up and down the beaches selling sweet goodies. Cream-filled or plain, eating a fresh sugary doughnut on the beach is an essential act of summer. Lick those sea-salty, sugary fingers for maximum enjoyment. Summer in the Algarve wouldn't be summer for many people without the pleasures of nibbling on a bola de berlim at the beach.
Find out about more
quintessential Algarve summer fun
16. Try Padel
– one of the fastest-growing sports in the world, padel is very popular in Portugal and Spain, but less well-known in much of Europe, although that is beginning to change. A racket sport played on a glass-enclosed court, it's fun and sociable, with après-padel chilled drinks part of the fun. Find out about
padel in the Algarve
17. Sign the kids up to play rugby with Brian O'Driscoll
– yes, really. The rugby legend hosts regular junior
rugby camp
at
The Campus
in Quinta do Lago, usually to coincide with school holidays at Easter, summer and autumn breaks, Fun and action-packed, the camps are for boys and girls, aged 5 to 15. Details for 2023 will be available soon.
Or if football is the sport of choice, there are
Soccer Camps
too throughout the year at The Campus in partnership with Football Escapes.
The camps take place at The Campus, on the stadium quality pitch, giving junior players the chance to experience top-level facilities.
18. Play Foot Golf or Racket Golf
– for something a little different, head to ATF (
Algarve Tennis and Fitness Club
) near Vale do Lobo. Here you can play a special kind of golf – either with your feet or with a racket! Great for all ages and for groups, no special expertise is required to play
Foot Golf and Racket Golf
.
19. Visit a fish market
– every town has its own fresh produce and fish market, however one of the best-known fish markets is at
Olhão
, the Algarve's largest fishing port. Expect to see all sorts of fish and shellfish, some that may not be so familiar to you. The markets can be pungent, noisy affairs - a great way to get a whiff, literally and figuratively, of the local culture.
20. Appreciate some art
– there are several art galleries across the Algarve and a growing community of artists that have made the region their home.
Art Catto
in Loulé is a great gallery, housed in a lovely restored townhouse building. The gallery also holds regular pop-up exhibitions at the Conrad Algarve. For a more urban art experience, visit
LiR Gallery
which is located in the functioning Lagoa wine co-op.
And discover a secret treasure trove of amazing art at
Côrte-Real Gallery
. Off the beaten track, this is a charming gallery that has a very unique ambience. Just getting to Côrte Real is a bit of an adventure. It is quite some way off the beaten track. Well worth visiting.
21. Have a Waterpark day
– always fun, and not just for kids, there are several waterparks in the Algarve.
Slide and Splash
and
Aquashow
are pure waterslide fun, while
Zoomarine
, the Algarve's biggest attraction not only has water slides and rides, it is also a marine park with a strong environmental message, with an aquarium, dolphins and sea lions. And pirates, for extra fun.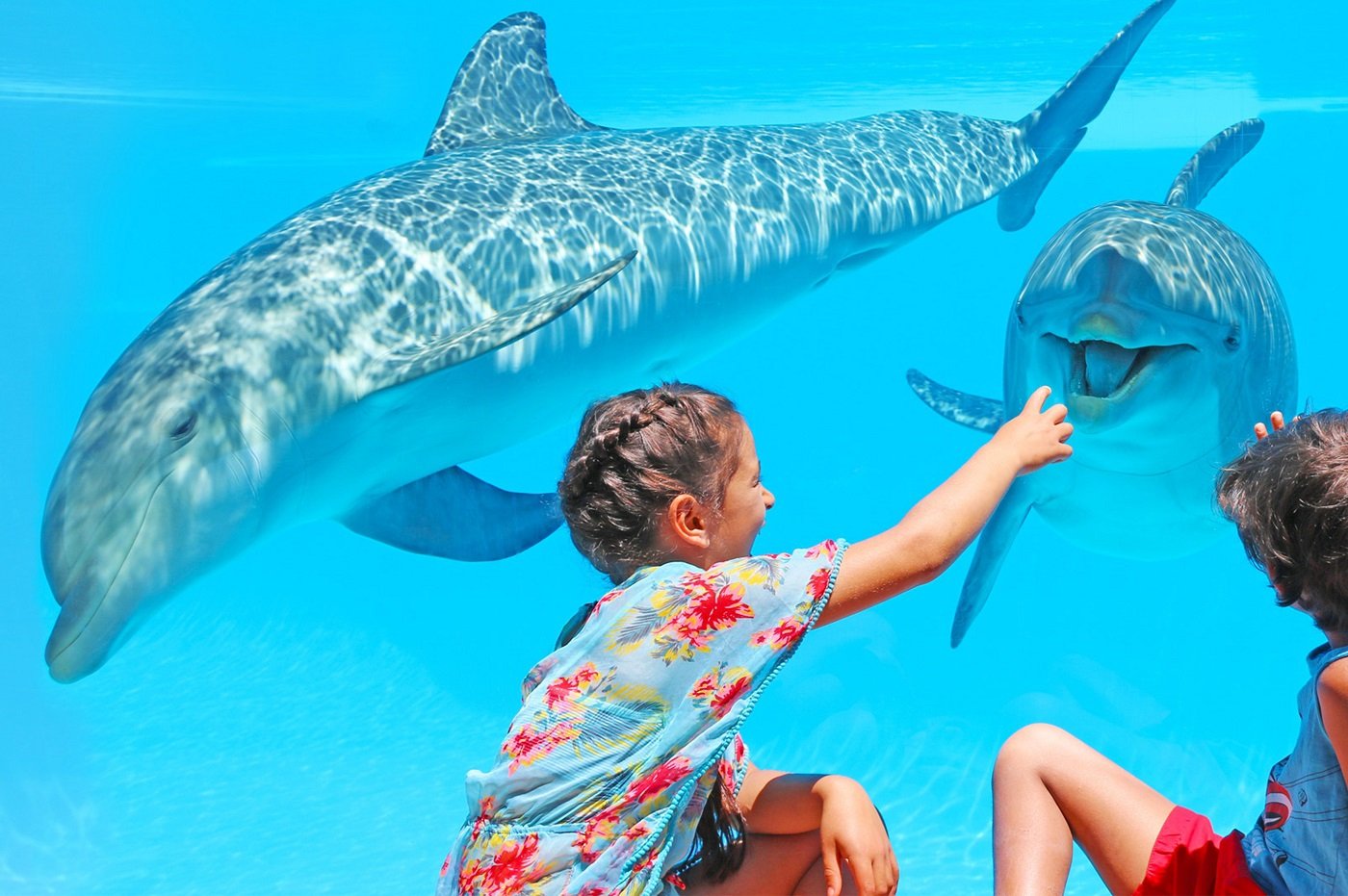 22. Learn to surf or scuba dive
– Surfing in the Algarve offers great conditions for novices and experienced surfers. There are many surf schools in the region, particularly on the west coast, where the surfing conditions are usually great. Diving is also a popular activity in the Algarve with some fabulous
dive spots
, including wreck dives. You can learn to dive and enjoy try-dives at
Easy Divers in Albufeira
.
23. Eat at a Michelin star restaurant
– the food in the Algarve is generally very good - fresh, tasty, healthy. Gourmands can enjoy
Michelin star experiences
at no less than eight restaurants in the region, two of which boast two stars each –
Ocean Restaurant
and Vila Joya.