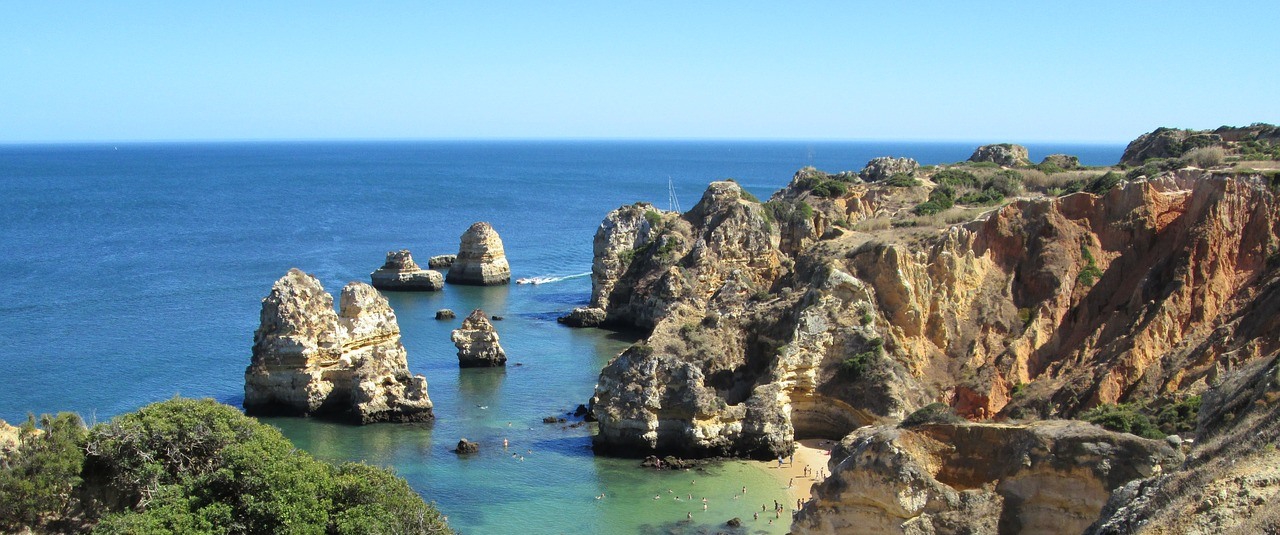 Ponta da Piedade
Amazing coastal formations, Lagos, Portugal
Should you find yourself near Lagos you must visit Ponta de Piedade. Located just to the west of the town, this is a stunningly beautiful section of a coastline that already has more than its fair share of natural wonders. The promontory of Ponta de Piedade is a fantasy landscape of caves, grottoes and sea arches that nature has sculpted from the cliffs over thousands of years.
Undoubtedly the best way to appreciate the beauty of Ponta de Piedade is from the sea. There are numerous boats trips available that will take you around the rock pillars, through the natural tunnels and into the grottoes. The water is wonderfully clear here and with the bright Algarve sunshine filtered through the holes and fissures in the rocks and reflecting off the water, the effect is magical. Each rock formation has been given its own name over the years – the Camel, the Kissing Couple, and the Sphinx.
If you prefer to stay on dry land, from the cliff top by the lighthouse, you can descend the steps – all 182 of them! to sea level. The natural beauty of Ponta de Piedade is complemented by the interesting bird population that nest on the rock islands just off shore.

Ponte de Piedade is just outside Lagos town, at the tip of the promontory. There is lighthouse at the roads end (not open to the public) and a cafe and souvenir shop at the top of the steps. The views all along the road to Ponta de Piedade are stunning, and access to Praia do Camilo is there too,
Boat trips to Ponta de Piedade are available from Lagos and from Portimão.

Want to see more amazing coastline? Find out how to visit the Benagil sea cave.