Padel in the Algarve
Inspiration Sports
Where to play padel in the Algarve for pros and novices
Our Top Experiences and Tours in Algarve:
If youʻre booking your trip to Algarve last minute, we have you covered. Below are some of the top tours and experiences! Where to play padel in the Algarve

. Find padel courts for hire across the Algarve. Padel is growing in popularity and there are several clubs with multiple padel courts, covered and uncovered. Join padel classes, a social mix or a padel tournament.

Padel is one of the fastest growing sports at the moment. It's a mix of elements of tennis, badminton and squash. Originating in Mexico, one of the earliest padel clubs was opened in

Marbella

in 1974. The sport is huge in South America, Spain and has a rapidly growing following in Portugal and around the world.

Quite addictive, it is relatively easy to reach a level at which you can play social mixes and just have fun. Padel is played on glass-walled courts, one third the size of a tennis court, and always in the doubles format, making it very sociable. It is one of the fun

things to do in the Algarve

during your stay.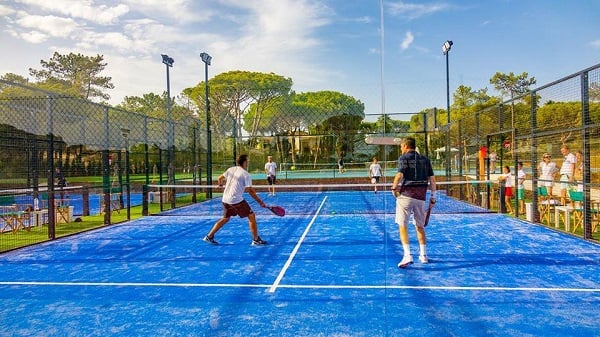 Padel at The Campus, Quinta do Lago
There are padel courts at several tennis clubs and sports facilities across the Algarve. The courts are available for hire and you generally do not have to be a member of a club to play there. Pre-booking is required. Most clubs will have racquets and padel balls you can hire if required. Many clubs run regular social Padel Mix that you can join.
PADEL COURTS IN THE ALGARVE
The Campus - Quinta do Lago
The Campus is
Quinta do Lago
's outstanding sports facility with tennis courts, padel courts, pitches and biking for elite athletes and enthusiastic amateurs. Aside from court rental and enjoying a fun game, there are activities and training for adults and juniors.
There are both open and covered courts available here.
The Campus Padel Training Tuesdays from 18h30 to 20h00
Padel Improve your Game Wednesdays from 17h30 to 18h30
Padel Speed, Agility & Quickness Thursdays from 11:00 to 12:00
Padel Kids & Juniors Fridays from 17h30 to 18h30
Please book at least 24h in advance. Get details about
The Campus
Algarve Tennis and Fitness Club - near Vale do Lobo
ATF is a fabulous club with tennis courts, padel courts, fitness classes and activities as well as a pool, bar and restaurant. There are three padel courts available for hire as well as coaching and training sessions. Add to the fun with a game of
Foot Golf
- it's next to the padel! Get details about
Algarve Tennis and Fitness Club
.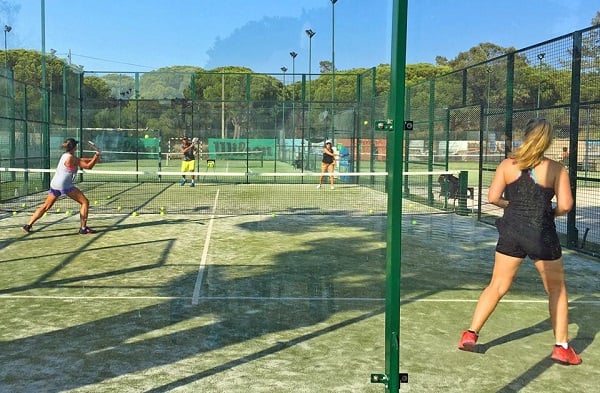 Vale do Lobo Tennis Academy - Vale do Lobo
One of the largest tennis centres in the Algarve, there are also padel courts at Vale do Lobo. Currently there are two courts available with more on the way. There is a lovely restaurant and terrace area overlooking the tennis courts and the centre is dotted with beautiful umbrella pines. There is a great selection of accommodation nearby so you can opt for a
Vale do Lobo holiday
focused on padel or tennis.
Vilamoura Tennis Academy - Vilamoura
There are 8 padel courts in total at
Vilamoura
Tennis Academy - 7 covered and 1 uncovered. They are available for hire, advance booking is required. Coaching can also be arranged here. Contact +351 289 324 123
Clube Tenis de Portimão e Rocha - Portimão
This is a large and active tennis club in the town of
Portim
ão. The club has 8 padel courts, 5 of which are covered. The courts are available for hire at very reasonable rates (this is a municipal club, not a private business). Coaching can be arranged or you can join the regular club Mix. Get details about
Clube Tenis de Portimão e Rocha
.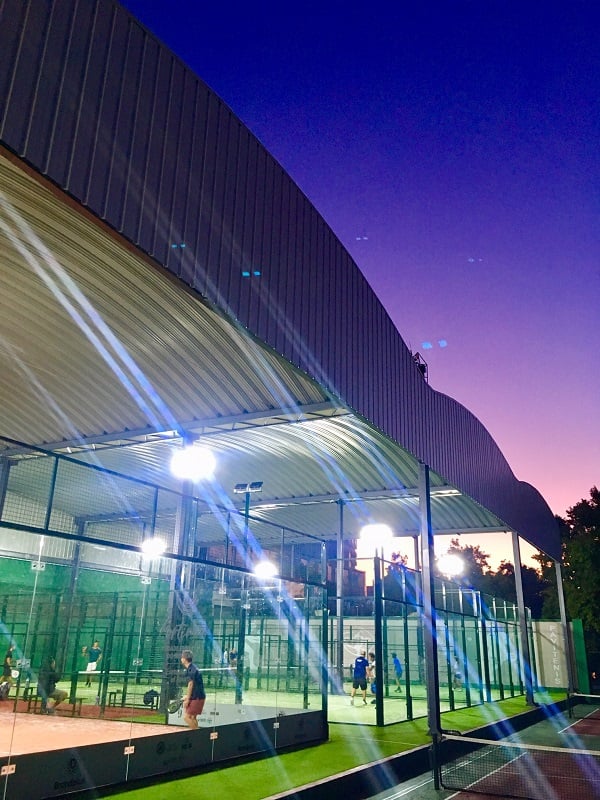 Centro de Tenis de Faro - Faro
Located near Faro airport, this club has 8 padel courts available, covered and uncovered. Contact +351 289 817 877.
Clube de Tenis - Vila Real de Santo Antonio
Located by the Guadiana river,
Vila Real de Santa Antonio
is on the border with Spain. This club has 6 courts, both covered and uncovered as part of their excellent sports facilities.
As padel grows in popularity, there are more courts appearing across the regions. Ocean Padel Club opened recently in Praia da Luz, and there are courts in Lagos, Alvor, Carvoeiro and Albufeira.