Guide to Quinta do Lago 2023
Celebrities Family Fun Inspiration Lifestyle
What to see and do, where to eat and play in Quinta do Lago
Quinta do Lago
in southern Portugal, set by the
Ria Formosa Natural Park
, offers luxurious living in a natural setting. Award-winning golf resort, playground to the rich and famous, a favourite with celebrities and a summer haven with endless beaches, Quinta do Lago is quite unique, offering well-being and family moments in a setting that is naturally private.
Located just 20 minutes from Faro airport,
Quinta do Lago
is more than just a point on a map. It's a lifestyle and a dream. Founder André Jordan sat on a hillside one sunny day, by an old stone farmhouse and envisaged a place where pristine golf courses and beautiful residences overlooked the ocean, where trails explored the natural beauty of the Ria Formosa, where life could be lived in sunshine, comfort and privacy. And so it came to be...by 1972 the initial phase of Quinta do Lago was up and running.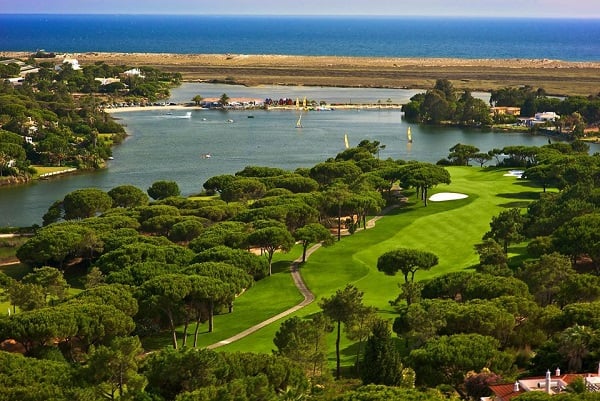 Five decades later and
Quinta do Lago
is recognized as the benchmark in combining luxury living with the natural setting, boasts
3 superb golf courses
and multiple awards as a golf destination, several
outstanding restaurants
, top class sports facilities at
The Campus
and
property
that is not only beautiful, it's a great investment. There is a direct line from that inspired day to the present, as the very spot where André Jordan first dreamt is today
Casa Velha
, the resort's fine dining restaurant, and the olive trees that dot the patio are a nod to its past as a simple farmhouse.
What to See and Do in Quinta do Lago
Ria Formosa Natural Park
- this is an area of outstanding natural beauty and it is right on Quinta do Lago's doorstep. There are paths and trails to follow along the Ria Formosa - the perfect hiking and biking area. Join one of the Bike Shed's Social Spins to explore the area. Or even hop a Segway tour. Take a boat trip from Faro or Olhão and discover the lagoons, saltpans, sandbanks and
islands
of this unique area.
Walk
the long wooden bridge that goes from Quinta to Lago to the beach and ocean. One of Quinta's iconic landmarks, passing the equally famous Gigi's restaurant. Enjoy the amazing scenery on the oceanside boardwalk that runs from Praia do Garrão (just west of Quinta do Lago) right across the resort.
Have a beach day
- the beach is a long, golden expanse of fine sand, that just goes on and on.....
Keep an eye out for celebrities
. Quinta do Lago is a favored playground of the rich and famous. Sports stars flock to the resort in their off seasons for some R&R and top international teams make full use of the world-class facilities at
The Campus
. It is not unusual to run into
Wayne Rooney
or
Steven Gerrard
and even
Cristiano Ronaldo
can be spotted in the area in summer. Golfers
Tiger Woods
and
Rory McIlroy
, among others are frequent visitors, while celebrities such as
Niall Horan
,
Ronan Keating
and
Madonna
can often be spotted in the area.
Get married
- Quinta do Lago is a wedding destination par excellence. The choice of venues is generous and the views and service are always top notch. There is a dedicated
events and wedding planning team
to do all the heavy lifting, so the special day is as magical as possible.
Play Golf
- Considered
Europe's Best Golf Destination
in 2015 and 2016, Quinta do Lago is firmly entrenched in the elite of world golf. Enjoy rounds on the famous
North, South
and
Laranjal
courses, polish your skills at the
Paul McGinley Academy
, the
Driving Range
and the
TaylorMade Performance Centre.
Play Mini Golf
- battle your way around
Quinta do Lago's mini golf
course of exact miniature replicas of some of the golfing world's most iconic holes.
Play Tennis and Padel
-
The Campus
offers fabulous facilities for sports fans with tennis and padel courts, coaching sessions, training and tournaments that suit everyone from young juniors, and total novices to pro players.
Join a Social Spin
- join the fun of the Social Spins by The Bike Shed at The Campus. Regular biking outings along the Ria Formosa trails, perfect for families and visitors looking to add a little activity to their stay.
Family Fun -
there are always great events and activities happening at Quinta do Lago, with special programmes for the summer months, for
Easter
and for
Christmas and New Year
. During the summer, the parties with
live music
at
The Shack
are reaching legendary status and the
Picnics at the Park
are among the best family outings in the area. There are
Sunday brunches
at Bovino and
beach parties
at KoKo beach.
Check out the guides below - they are updated for each season.
Elite Training, whatever your level
- The Campus is home to state-of-the-art sports facilities and weclomes both international professional teams and enthusiastic amateurs. There is a range of
The Campus sports packages
available, as well as regular fitness classes and individual training.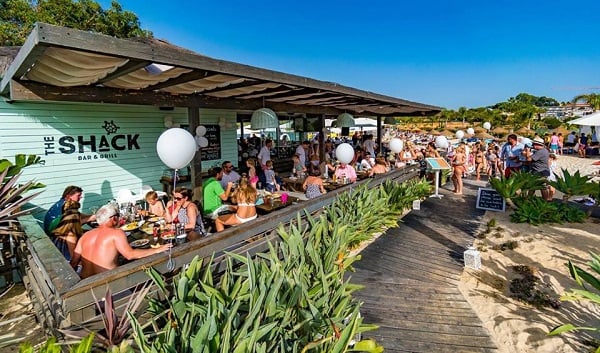 Go shopping
at
Quinta Shopping
, a boutique mall with a selection of shops and eateries and a Farmers Market on the first Sunday of every month. Or visit the large shopping centre at
Mar Shopping
with
IKEA
next door, just outside Faro.
Take in some art
-
Art Catto
, a gallery in the nearby town of Loulé is worth a visit to enjoy the contemporary art exhibitions. They frequently have
pop-up galleries
at the Conrad Algarve hotel.
Visit Faro
- explore more than just the airport.
Faro
is the capital of the Algarve and is well worth a visit. Stroll the narrow streets of the old town on a
Free Walking Tour
, visit the strange
chapel of bones
, visit the museum and wander by the Ria Formosa.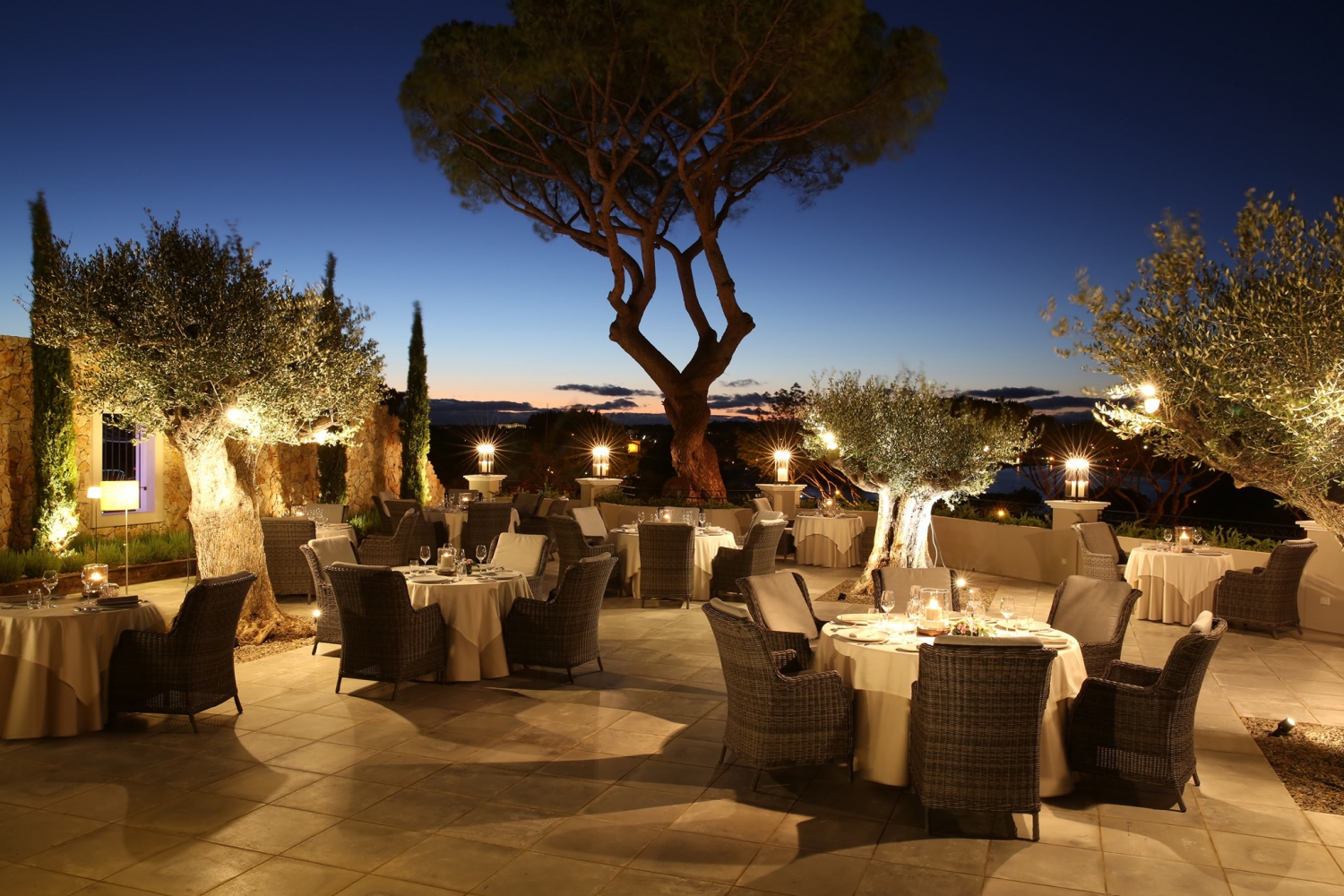 Where to Eat, Drink and Play
Bovino -
Quinta do Lago's signature steak house restaurant,
Bovino
wows with both decor and food. Cosy during the winter, the terrace is perfect for summer. There is entertainment for the children and amazing cocktails for the adults. Look out for the Summer Sunday BBQ lunches.
Casa Velha
- timelessly elegant,
Casa Velha
is chic and romantic and a long-time favourite with Quinta do Lago regulars. Superb fine dining by
Chef Alipio Branco
in an absolutely stunning setting.
Casa do Lago
- beautiful lake views and delicious seafood are the hallmarks of
Casa do Lago
. This is a fabulous all-day venue, filled with light and space. A very popular wedding venue.
UMAMI
- a fabulous, modern Japanese restaurant that opened in 2021. Overlooking the lake and ocean,
UMAMI
offers asian fine dining, amazing cocktails and a beautiful setting.
The Shack
- the place to kick back and relax by the beach and lake.
The Shack
is home to great parties and good times.
Dano's
- a welcoming bar and restaurant adjancent to The Campus. The best place to catch up on all the sports, watching the actionon the screens or the live action on the courts.
KoKo
-
family friendly café and restaurant open all day with views of the driving range.
Pure
- healthy, clean food freshly made each day.
Gigi's
- iconic beachside restaurant where fresh seafood is the order of the day. Renovated in 2022 and now with a perfect after-beach drinks venue at Gigi's Bar.
The bar has a super terrace that is perfect for relaxed drinks with friends. Find out more about
Gigi's Bar
There are several good food options at Quinta Shopping including
The Cheeky Pup
- gastro bar/Irish bar with a fabulous deck for relaxed outdoor dining And all around the area, from Quinta do Lago to
Almancil
and
Vale do Lobo
, there are numerous restaurants serving a range of cuisines from traditional Portuguese to Mediterranean to Thai.

Where to Stay in Quinta do Lago
There are some excellent options for places to stay within Quinta do Lago from hotels to private villas.
The Magnolia Hotel
is the newest offering from Quinta do Lago. Located just outside the resort it is a relaxed hotel bringing a fun and modern vibe. Ideal for couples, with chill-out parties by the pool, great cocktail hours, a well-equipped gym and spa,
The Magnolia Hotel
includes access to The Campus sports facilities.
Quinta do Lago Holiday villas
- there are exclusive and beautifully designed villas available for
holiday rentals in Quinta do Lago
. Top shelf luxury, privacy and fabulous comfort are just some of the things you can count on when staying here. Landscaped gardens, private pools and concierge service are an added bonus.
Blue Sky Villas
offers a wonderful personal service to go with their fabulous villas. They take care of everything so that all you have to do is arrive and enjoy every second of your stay. They have a choice of villas in the area - each more gorgeous than the next.
The
Hotel Quinta do Lago
is the grand old dame of the resort, with rooms offering gorgeous views of the ocean and the Ria Formosa. Member of the Leading Hotels of the World since 1988, the hotel offers the comforts one would expect from a 5 * hotel with the added bonus of all the top class facilities of Quinta do Lago resort.
Conrad Algarve
- located next to Quinta Shopping, the
Conrad Algarve
offfers amazing service and comfort in a fine setting.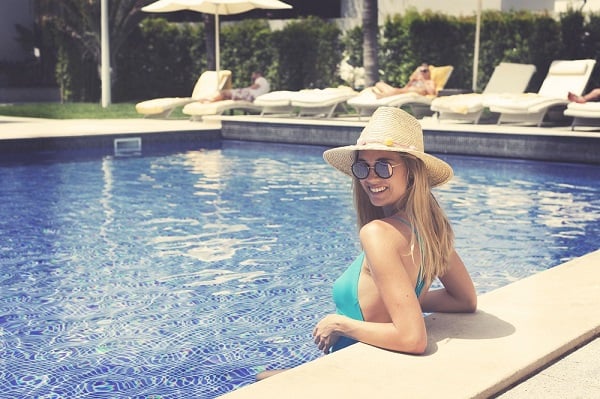 The Magnolia Hotel
Where to Buy
Quinta do Lago is one of the most sought-after slices of real estate in Portugal and Europe. Property here holds its value as the resort has set the benchmark in combining luxury living with nature. The outstanding resort attributes of award-winning golf courses and top restaurants, the beautiful natural park and long, golden beach are just some of the ingredients that make owning property in Quinta do Lago such a good investment.
There is a
specialized Quinta do Lago Real Estate team
to advise and help you find the perfect property.
The Reserva
is the newest development in Quinta do Lago with exclusive residences offering lakeside and seaside views.
And once you have bought your Quinta do Lago property, you can have it looking fabulous with the help of
Q Landscape
and keep it safe with
Team 6 VigiQuinta
.
ONE Select Properties
, located at Quinta Shopping, has a fabulous portfolio of properties in the Golden Triangle area. With many years experience, and an excellent reputation for trustworthy professionalism, the team is very well placed to help you find that ideal property.
Practical Information
One of the first spots to visit should be
Q Hub
. Located by Roundabout 2, this is your point of information on all services and facilities in Quinta do Lago. Here the team can help you make reservations at restaurants, find fun activities and let you know what's happening at the resort.
Getting around
The resort itself does not have a centre per se, rather there are several hubs, such as by KoKo and the Driving Range, at the lake where you have Casa do Lago and the Shack, or by The Campus and Dano's. Getting around can be done on
foot, bike
or, as most people do,
by car
. Either hire a car for your stay or use a
taxi service
to get around.
Public transport is not really an option in Quinta do Lago. Depending on where you are staying in the resort, some distances may be too long for a comfortable walk in the summer sun. There is
parking
at Quinta Shopping (paid in the summer months) by The Shack and by the bridge to the beach.
Supermarkets
There is a
Pingo Doce
(portuguese national chain) at Bougainvillea Plaza near Quinta Shopping that offers fresh produce, deli counter, wines etc and all the usual items you might need. There is also a larger Pingo Doce in nearby
Almancil
as well as
Apolonia
supermarket which carries many international brands and products.
Cash points and banks
There are cash points at Quinta Shopping as well as by KoKo and a selection of banks in Almancil.
Doctors and Pharmacy
The
Family Medical Centre
, a private practice, is located at Vilar do Golfe and there is a
Centro de Saúde
(Health Centre) run by the National Health Service in Almancil. There is a parapharmacy at Quinta Shopping and a choice of pharmacies in Almancil.
YOU MIGHT ALSO LIKE