Casa do Lago Restaurant - lakeside dining at Quinta do Lago, Algarve
All the luxurious quality of Quinta do Lago and a view to match!
Casa do Lago Restaurant is Best For
What's On at Casa do Lago Restaurant
Directions to Casa do Lago Restaurant
Casa do Lago is Quinta do Lago's iconic all day lakeside restaurant. The relaxed beach vibe, the fabulous views across the lake and Ria Formosa, the gorgeous décor and amazing food all add up to that perfect summer feel restaurant, all year round.
Casa do Lago is seaside chic, its white wooden decor decorated with splashes of algarvian blue that shimmer in the sunshine. The views are 360º of amazing, from the banks and waterways of the Ria Formosa Natural Park, to the resort lake and landscaped properties, to the small beach by the restaurant terrace.
Open from day to night, Casa do Lago is a full day experience. During high season, enjoy a tasty and healthy breakfast by the water, enjoy a summery lunch on the terrace or indulge in a delicious dinner beneath the stars. The lakeside sun lounge is perfect for chilled cocktails and sundowners, while the kids enjoy the fun watersports at the lake or cool off in the Casa do Lago pool. As you could image, given it seaside location, the menu at Casa do Lago feature fabulous fresh seafood including lobster, fresh fish of the day and scallops, as well as great beef, chicken and lamb options.
A beautiful space, Casa do Lago exudes a relaxed and welcoming ambience during the day. As day passes to dusk it takes on a magical glow, becoming a romantic haven. Casa do Lago is superb venue for weddings and celebrations both because of its unique setting and the quality of the food.

Casa do Lago is just one of the super dining options available in Quinta do Lago. See also Bovino Steakhouse and Casa Velha, both overlooking the lake from a height, and the fun and lively The Shack bar.

Currently, Casa do Lago is open everyday except Monday and Tuesday.
Open from 12:00 to 21:00
Lunch from 12:00 to 17:00
Dinner from 18:00 to 21:00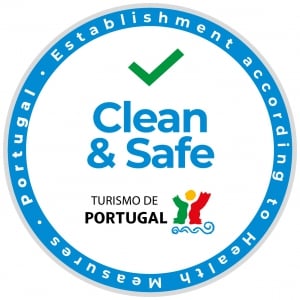 Address: Quinta do Lago off Roundabout 6 , Central Algarve, 8135
View Larger Map