The Shack Bar - The home of good times in Quinta do Lago
Perfect for sundownwers after a day at the beach!
The Shack Bar is Best For
What's On at The Shack Bar
Directions to The Shack Bar
The Shack is Quinta do Lago's laid back, good vibe and good times bar. Open all day until late, you can enjoy all your favourite tipples as well as great food and live music. An open air kind of place, The Shack has that great relaxed, holiday feel - one drink here usually turns into several.....
Set right by Quinta do Lago lake, near Casa do Lago restaurant, the deck at The Shack has fab views of the lake and the Ria Formosa. Pop in for a drink and snack during the day, stop by for something cool in the afternoon, or down some cocktails as the sun sets. You could quite well send the whole day at The Shack - hire out a day bed, let the kids play on the lakeside beach and relax.
There is live music here during the summer months, on Thursdays and , when possibel, Sunset Parties every Wednesday during July and August, as well as parties for special dates such as St. Patricks Day and Halloween.

The Shack does not accept tabel reservations for the bar/ deck - just turn up and enjoy! However if you want to relax for the day on the fab sunbeds or in the Deluxe Cabanas on the lakeside beach, you need to book your spot. Use the BOOK NOW button above.

The Shack is just one of the super restaurant options at Quinta do Lago. Bovino is the resort's signature steakhouse, Casa do Lago is a fab, all day, lakeside restaurant and Casa Velha is the epitome of fine dining with views to match.

The Shack is open every day from 10:00h to 20:00h.
Lunch & Dinner from 12:00 to 19:00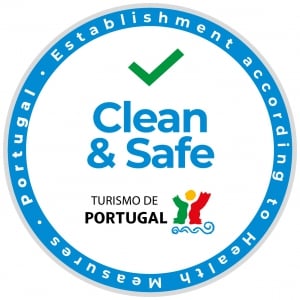 Live music returns to The Shack with beats and bands that will get you moving. Every Tuesday and Thursday. Great sounds by the rocking live band, fab views and your
Have fun at the family fright-fest at The Shack this Halloween! With live music and children's entertainment, plus great food and drink for all...