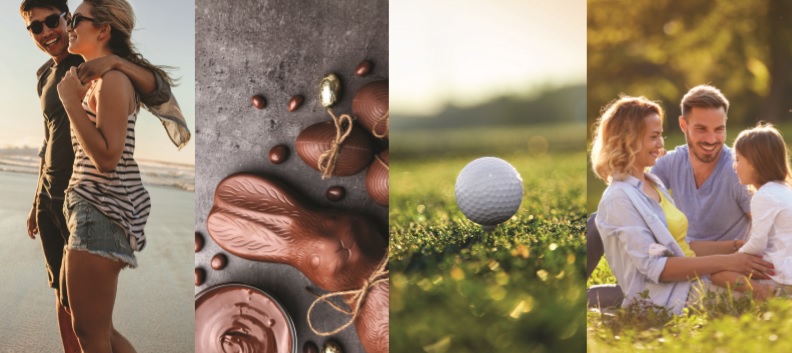 What's on at Quinta do Lago this Easter
Family Fun Food & Drink Lifestyle Seasonal Celebrations
Find out about the Easter fun, parties and special menus at Quinta do Lago for this Easter
Find out what's on at Quinta do Lago this Easter. There are parties at The Shack, fun for kids, an Easter Egg Hunt, lots of live music, Rugby and Tennis camps and super Easter Sunday lunch options at Bovino and Casa do Lago!
The information below refers to 2019. 2020 info coming soon.
Quinta do Lago
is famous as an award winning golf destination but it's a fabulous
lifestyle resort
too. The top class restaurants and bars, the gorgeous lake and beach and the modern sports facilities at
The Campus
make it the perfect spot for an Easter of fun. There is a huge array of events and activities happening over the Easter period, with something to suit whether you're on a family break, a getaway with friends or a solo break. Here's a roundup of the fun, click on the links for more details on each event.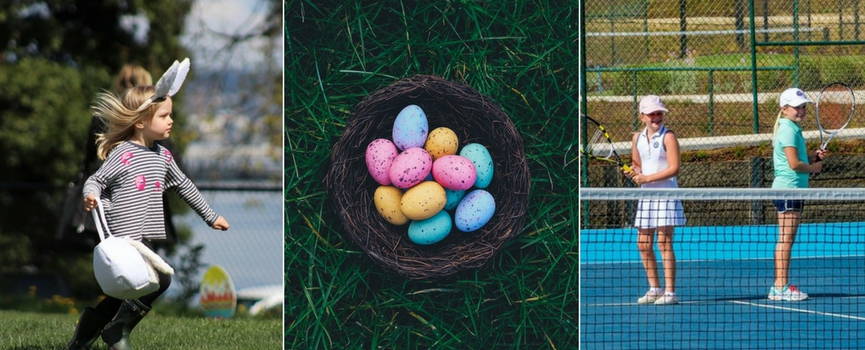 Family Fun
Keep the younger ones happy and the parents will be happy too! There are some excellent family activities celebrating Easter at Quinta do Lago, suitable for a range of ages.
Easter Egg Hunt
- 2
1st April, 9:30h to 12H - at the Driving Range next to KoKo Lane
.
There are separate Egg Hunts for children aged up to 3 years of age, and for those aged 4 to 12 years of age. There will also be egg painting workshops, balloon making, face painting and a bouncy castle, and activities as well as some music and cocktails to ease the parents into Easter.
Easter Junior Golf Camps - 8th to 26th April, 09:30h to 12:30h - at the Driving Range
A great opportunity for young golfers to hone their skills, learn from the experts and have some fun. Open to children 3 to 15 years of age.
Alice in Wonderland at Mini Golf Kids Party - 19th April, 15:30h - at Quinta do Lago Mini Golf.
Party, play and putt on Quinta do Lago's mini course, entering the magical wonderland, not down a rabbit hole, but a golf hole!
Kids Party at Dano's - 20th April, 10am to noon
.
Head to Dano's for a lively party on Easter Saturday morning with face painting, balloon modelling and an Easter Fun Circuit with 7 challenges that will keep the little ones happy.
Alice in Wonderland Family Party at The Magnolia Hotel - 18th April, 10:30 to 15:30h
A party for 3 to 8 years olds, and their parents of course, to jump into the magic of Alice in Wonderland at The Magnolia Hotel. This promises to be a fabulous family day with live actors, face painting, children's entertainment and an interactive family quiz, followed by a tasty lunch.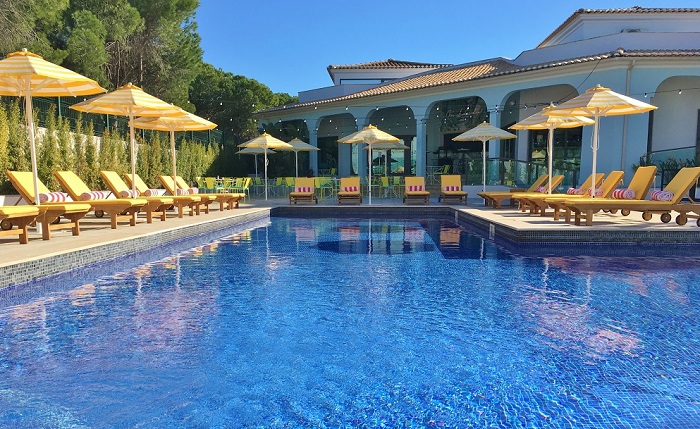 The Magnolia Hotel
Eat, drink and be merry!
Live music at The Shack - 18th and 25th April, 16:00h to 20:00h
The Shack
is where parties happen. Join the fun every Thursday - there's food, drink, live music, dancing, fun for the kids and good times to be enjoyed.
Easter Sunday Brunch at Bovino - 21st April, 12:00h to 15:00h
Gather your friends, feast like a king and enjoy the day at this special Easter Brunch at
Bovino Steakhouse
.There's live music and entertainment for the kids. and every Friday at Bovino's you can enjoy dinner and live music.
Easter Sunday Lunch at Casa do Lago - 21st Arpil, 12:00h to 15:00h
Sample some great seafood and Easter treats at
Casa do Lago
. Enjoy the wonderful lake views and the relaxing music. Putting the ease back into Easter.
There's also a special
Seafood Festival
menu available at Casa do Lago from the 15th to 21st Arpil, featuring delicious local seafood. And there is
live music at Casa do Lago
on Wednesday nights and Sunday afternoons.
Wine Experience at Casa Velha with José Baião - 20th April.
An unmissable experience for wine lovers. With the guidance of an expert sommelier, taste some of the most exquisite wines from the beautiful island of Madeira while enjoying the fabulous food at Casa Velha.
Quizness night at Dano's - 19th April, from 21:00h
Get your team together for a fun trivia quiz, sponsored by Guinness. Enjoy the food and relaxed atmosphere at
Dano's
. Who knows - you might even win the prize!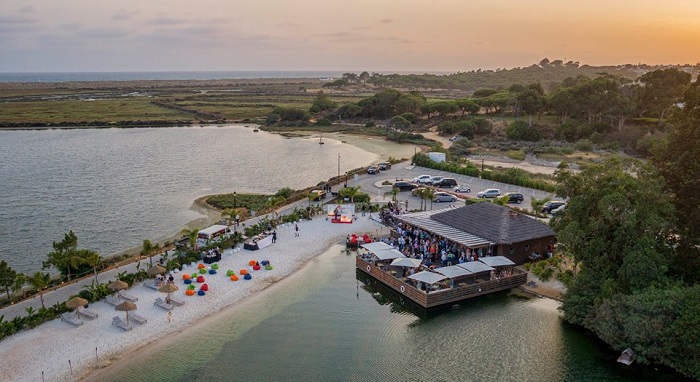 Active Easter
The Campus
is Quinta do Lago's new sports faciliy, where top international athletes and teams train at the
High Performance Campus
and where entusiastic amateurs of all ages can perfect or learn skills and enjoy their sport. There are a series of sports camps for adults and children available over the Easter break.
Rugby Camp with Brian O'Driscoll - 22nd to 26th April - The Campus
A unique opportunity for juniors to train and learn from rugby legend Brian O'Driscoll, former captain of Ireland and The Lions.
Tennis Camps with Judy Murray at The Campus
- 15th to 20th April
Join a tennis camp with top coach and mum to Grand Slam champions Andy and Jamie Murray. Improve your skills, learn some new tricks and have fun. Adult and Junior camps available.
Social Bike Shed Spins - Thursday and Saturdays - at The Campus
Join one of The Bike Shed's social spins, every Thursday at 9:30h, every Saturday at 9:00h. Bring your own bike or hire one from The Shed.
Tennis and Padel - at The Campus
There are regular tennis and padel lessons for adults and juniors, as well as social round-robin tournaments.
For bookings or more info call Quinta do Lago on +351 289 390 700
Written by:
My Guide Algarve
PUBLISHED: Jan 22nd 2020