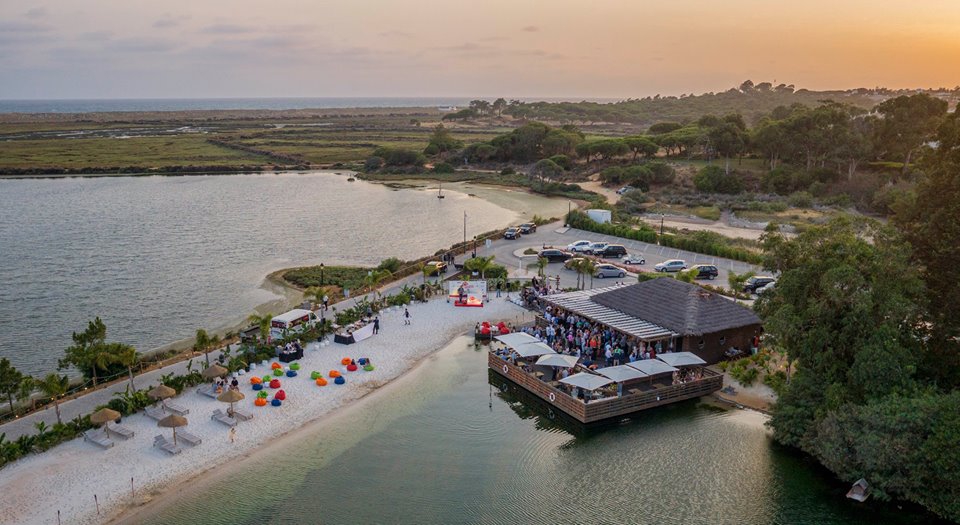 What's on at Quinta do Lago this summer
Celebrities Family Fun Food & Drink Hot List Parties
Summer Fun programme at Quinta do Lago
What's on at
Quinta do Lago
this summer? A superb line up of sunset parties, live music, full moon parties, Picnic in the Park, BBQ and Brunch, rugby camps with Brian O'Driscoll, tennis camps with Judy Murray, soccer camps with football stars ...and that's just a taste of what's on. A full programme of summer fun on the beach, by the lake and on the golf course!
Quinta do Lago is an iconic luxury lifestyle resort in Portugal's southern region, the Algarve, and a favourite holiday spot for many
celebrities
and sporting stars such as
Rory McIlroy
,
Tiger Woods
,
Wayne Rooney
,
Steven Gerrard
,
Madonna
and
Niall Horan
. Check out our
Guide to Quinta do Lago
for insider info on where to stay, play and have fun.
For those long, sunny, summer days Quinta do Lago has a full programme of fun to keep kids and adults entertained. Here's a roundup of what's on this summer. Follow the links for more details on each individual event.
Summer 2019 at Quinta do Lago - Highlights
Hello Summer Party at Bovino, 16th June 12:00 to 15:00h
Bovino restaurant
is Quinta do Lago's outstanding steakhouse, where you can sink your teeth into some of the best beef in the world as well as some fabulous seafood, particularly the fresh Ria Formosa oysters. On 16th June kick start your summer with a fun party, al fresco BBQ and brunch. With live music and entertainment for the kids. Find out more about the
Hello Summer Party at Bovino
.
And every Sunday in summer, after the launch party, Bovino hosts
Beats & Brunch
- a fun BBQ brunch experience. Aside from the fab food, there is great music with beats from around the world to enjoy on the sunny terrace. Beats & Brunch is great for families too - there is a special childrens play area to keep junior visitors happy. Every Sunday until the end of August. €59 per person, half price for children, advance booking required.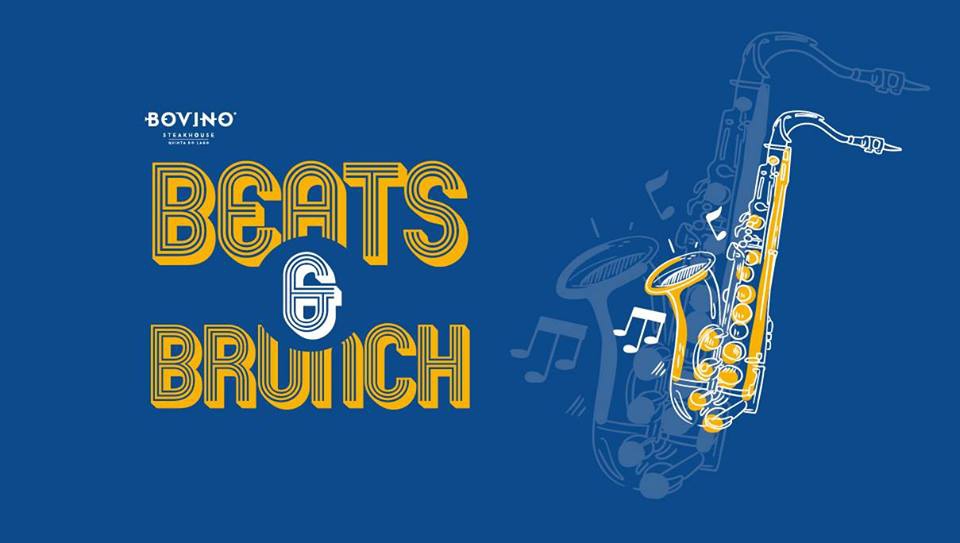 Dano's Craft Beer Fair - 21st June, 19:00h
Celebrate beer at Dano's Craft Beer Fair. Not only can you sample some great craft beers, you'll get to enjoy the launch of Quinta do Lago's very own beer! There will be street food, live music and of course beer, to keep the party going. Find out more about
Dano's Craft Beer Fair
.
Full Moon Party at The Shack, 16th July and 15th August, from 16:00h
Party by moonlight at The Shack! See the sun set and the moon rise while enjoying the fun of the party at
The Shack
. Live music, good humour, food, drink and entertainment make these parties a summer highlight. Find out more about the
Full Moon parties at The Shack
.
Movies in the Park - 30th July and 13th August
Summer wouldn't be summer without an open air movie session. Come along to
Movies in the Park
on 30th July and on 13th August, head to Tee1, South Course for showings of great family movies. The fun starts at 7pm with entertainment for the children, the movie starts when the sun goes down. Entrance is free or you can opt to hire a buggy for €35 and get free popcorn and two drinks, or go for the VIP package for two adults and two children, to get the best spot on the green, a sofa, food and drinks served to your table, €350.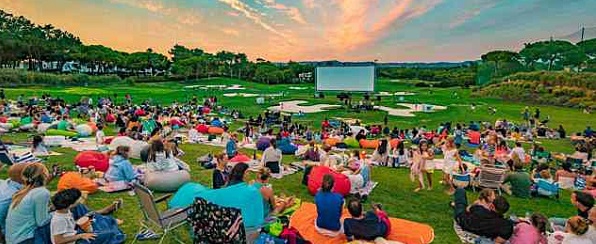 A Evening with the Big Band at Casa do Lago​
Big Band do Algarve will be performing
live at Casa do Lago
on 3rd August . Enjoy a special dinner beside the lake at Quinta do Lago and some of the best loved jazz and swing songs, performed by Big Band do Algarve.
Dive in Movies at The Magnolia Hotel, every Thursday
For more open air movie fun, grab a spot poolside at
The Magnolia Hotel
for
Dive in Movies
, every Thursday evening with free entry. Classic movies, cocktails and popcorn. Bliss! Or make an evening of it and go for a poolside dinner before the movie, which starts after sunset.
Picnics in the Park, every Friday, 5th July to 23rd August
Picnics in the Park
are one of the unmissable family events in Quinta do Lago. Every Friday,
Tee1
of the
South Course
will be transformed into a magical picnic area with live music and children's entertainment. A wonderful way to spend a summer's evening!
Entrance is free for residents showing their Concierge card and guests at The Magnolia Hotel. General entrance is €5 and free for children up to 12 years of age. Or get free entry when you buy one of the Picnic Baskets provided by Quinta do Lago. From 6pm, every Friday during the summer.
Summer Camps 2019 at Quinta do Lago
Rugby Camp with Brian O'Driscoll at The Campus, 29th July
The Campus
will host legendary rugby star
Brian O'Driscoll
for another Rugby Camp. Junior players will have the opportunity to train with the best, to hone their skills and maybe impress one of the best in the game. Places are limited so advance registration is essential. Find out more about
Rugby Camp with Brian O'Driscoll
.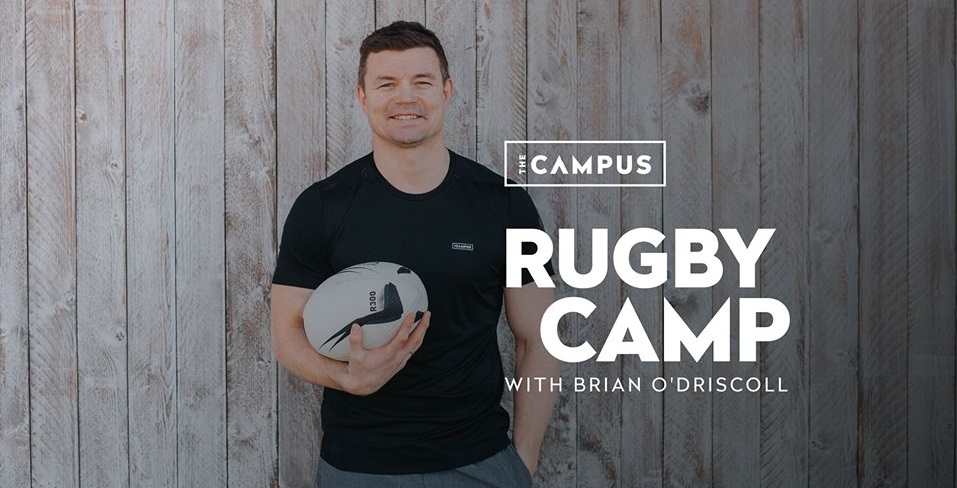 Soccer Camp with Football Escapes at The Campus
How about a chance to train with some of the best of the beautiful game? Give your children the opportunity to train with football stars
during week long
soccer camps at The Campus
. Suitable for children aged 5 to 15, coached by the
Football Escapes' UEFA coaching team
. Book early - these camps are very popular.
Tennis Camps with Judy Murray at The Campus, 19th to 23rd August
Perfect your skills at Tennis Camps with Judy Murray at The Campus. There are separate camps for juniors and adults, for both beginer and advanced levels. Places are limited so advance booking is essential. Find our more about
Tennis Camps with Judy Murray
.
Dance Camps, July and August
If your kids love to dance, this is for them! Fun and active Dance Camps at the The Campus where they can learn steps and choreography with the best. With an end of Camp show performed live for family and friends. There are several dates available over the summer - find out more about
Dance Camps at The Campus
Junior Golf Camps at the Paul McGinley Golf Academy, 24th June to 30th August
Budding champs can hone their skills at the
Junior Golf Camps
at the Paul McGinley academy. For players from 3 to 15 years of age, of all levels. The learning is fun and attainable objectives are set specific to each child's level. Special mention for the
Paul McGinley Junior Cup
, 5th to 7th August, which see some up and coming juniors battle for the trophy.
Karate Camp for Kids
A introduction to the wonders of martial arts. The
Karate Camp
is led by renowned Karate pro Marco Mealha, who ranks 2nd in Kumite Nationals and 7th in the Karate World League. Along with being a great form of exercise, Karate can also assist with your child's emotional and intellectual development.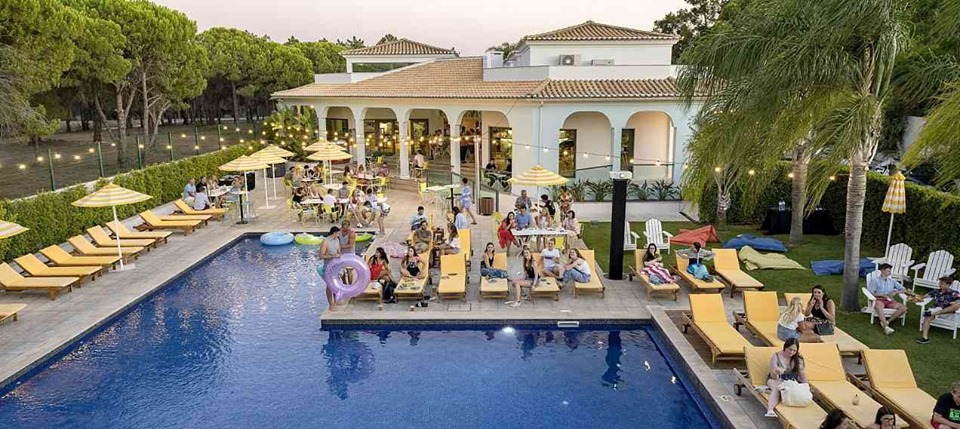 Parties and Music
There are no shortage of parties in Quinta do Lago during the summer.
The Shack
Bar, Quinta's cool summer bar, is home to some of the best.
Live Music at The Shack
Every Tuesday and Thursday, from 4 to 8pm, kick back and relax with
live music at The Shack
, free flowing drinks, tasty bites and a great view.
Summer BBQ Pool Party at The Magnolia Hotel, every Saturday
Join the fun at The Magnolia Hotel every Saturday from noon, 6th July to 31st August. Enjoy tasty, delicious BBQ, fresh cocktails and great sounds from the resident band. Cool off with a dip in the pool and relax on the sunloungers. Find our more about the
Summer BBQ party at The Magnolia Hotel
.
Music while you dine
Enjoy live music performances while you dine at Quinta do Lago's superb restaurants. Every Wednesday, Friday and Sunday there's
live music at Casa do Lago
. Quinta's fine dining restaurant
Casa Velha
also has live music every Thursday on the gorgeous patio overlooking the lake.
Dano's
has live music every Monday, Wednesday and Friday night from 10pm until late.
Active Fun
For active summer fun, Quinta do Lago have some great options, many of them taking place at the resort's impressive sports hub -
The Campus
. With tennis and padel courts, a biking centre and top quality pitches, The Campus caters for elite professional atheletes in training, weekend sports warriors and holiday makers looking to keep active.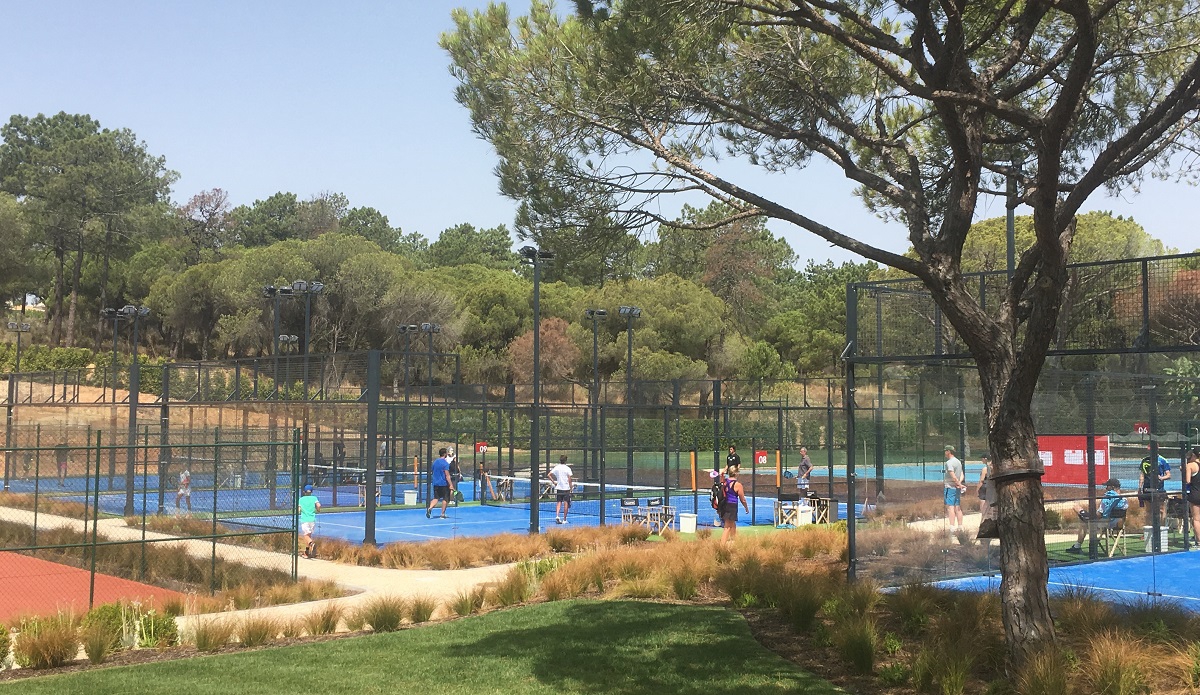 Drop & Go Kids Activities
Every Saturday you can drop the kids at The Campus for the
Multi Sports Activities
. For children aged 5 to 15, there is a mix of tennis, padel, mini-football and athletics on offer. €15 per child, €10 per sibling.
Tennis and Padel
If you wondering
where to play padel in the Algarve
, The Campus is the answer. There are several padel and tennis courts here and regular Round Robin and tournaments that you can join on Monday, Wednesday, Thursdays and Saturdays as well as regular Cardio Tennis sessions and Padel training.
Social Spins
Join one of the
Bike Shed Social Spins
for some fun cycling around the area. The Bike Shed at The Campus is the
cycling hub
in Quinta do Lago, run by
double gold, paralympian medal winner Mark Rohan
. The Social Spins are exactly that - sociable spins on the bike aournd the beautiful Algarve countryside. Every Tuesday, Thursday and Saturday morning starting at 09:30h. Bike hire is available.
Sunday Fun Golf
If the little ones want to give golf ago, this is perfect for them! Every Sunday at the driving range, with the assistance of academy pros.Find out more about
Sunday Fun Golf
.
Mini Golf Family Party
Bring the family to play Quinta do Lago's smallest course. The course is made up of miniature
replicas of iconic golf holes
from around the world. Enjoy some family competition, with childrens entertainment and a bar at the end. The
Mini Golf Family Party
is every Sunday from 5 to 7pm at the
Mini Golf
course.
For further information on the available events and for bookings, contact
Quinta do Lago
or download the Quinta do Lago app.