Easydivers - Snorkeling and Scuba Diving in the Algarve
Easydivers is a dive school in Albufeira, offering snorkeling tours, try dives, scuba dives and diving courses. Fully certified and very well equipped, Easydivers focuses on safety, satisfaction and environmental preservation.

The Easydivers centre is located on the Albufeira marina and it is from here that the snorkeling tours, try dives and scuba diving courses run. Experienced divers will be immediately impressed with the dive centre's facilities and equipment, while novices will be assured by the expertise of the instructors and their friendly welcome. The centre has a marina-facing store stocked with dive suits, spears, fins and other diving gear. The adjacent equipment and changing rooms are well organized with racks of suits and bottles, private bathrooms with showers and lockers for your belongings. There is a briefing room for theory classes and an indoor pool for practice dives for first timers before heading out to sea.

Easydivers offers a wide range of sea and dive experiences and courses, to suit all levels. These include:

Easydivers Snorkeling
This is a fabulous sea adventure. Snorkeling in the clear waters of the Algarve is to have a view into a magical underwater world. The waters along the coastline are rich in sea fauna and flora and you will see all sorts of beautiful sea creatures. The snorkeling tour is great for families and groups of friends and no particular expertise is required other than to be able to swim, with a minimum age of 10 years. You are accompanied at all times by a dive guide, the tour is fully insured and all equipment is provided by Easydivers. The tour lasts 2.5 hours with about 1 hour in the water. There's even the added bonus of the boat trip along the coast out to the best snorkeling spots. You may even see some dolphins on the way.

Easydivers Discover Scuba Diving
If you've always dreamed of exploring the oceans, this is for you. Under the expert guidance of the Easydivers instructors you will experience your first sea dive. The Discover Scuba Diving experience includes a theory class, a practice session at the centre's indoor pool and then off to sea in a speedy RIB to a natural reef for a dive of up to 12m. Upon completion you receive a certificate that is valid for 12 months and allows you to dive around the world, up to 12 m and accompanied by an instructor. Includes all equipment and dive insurance. You are accompanied at all times by a dive guide. Easydivers has a policy of 1 guide for every two divers for maximum attention and safety.

Easydivers Scuba Diving
For certified divers, Easydivers run regular dives along the Algarve coast to natural reefs, artificial reefs such as the Ocean Revival Underwater Park, caves and wrecks. Departing every morning from Albufeira marina, there are 2 dives with a surface interval.

Advance booking is required for all these activities.
Click the BOOK NOW button above for details and reservations.

Easydivers is PADI certified and holder of the PADI Green Star Award in recognition of their commitment to the conservation of underwater habitats. The centre is also Bauer Pure Air certified, a mark of quality that reflects Easydivers commitment to safety and quality.

If you want to enjoy a day at sea in style, check out Easy Dream Charters for fabulous coastal cruises and sea experiences.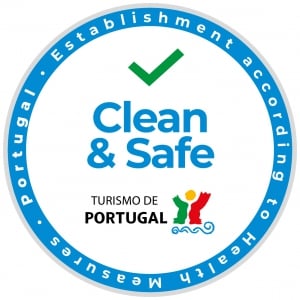 Address: Marina de Albufeira , Passeio dos Oceanos, Lote 4 Loja 5 , 8200 - 371
View Larger Map