Albufeira Underwater Art Reef
Arts & Culture Inspiration Lifestyle Press Releases Sports
Our Top Experiences and Tours in Algarve:
If youʻre booking your trip to Algarve last minute, we have you covered. Below are some of the top tours and experiences! Beneath the shimmering waters of the Algarve coast in Portugal there lies a hidden world of artistry and wonder. Approximately 1 mile off the coast of Albufeira, there is an underwater art gallery, made up of 13 pieces by Portuguese artist Vhils. The submerged art is the foundation of what will become a thriving marine ecosystem and a unique destination for divers, the only one of its kind in Portugal. Initially created by man, it is nature that will continue to create the beauty of the reef.

The EDP Art Reef is a fascinating project, driven by artist Vhils. Known for his unique approach to urban art, and with many international exhibitions on his CV, Vhils (aka Alexandre Farto) has long wanted to "create a piece that lived under the sea, but that also housed life". In collaboration with EDP (Electricidade de Portugal) and Albufeira council, the art reef came to be and was officially inaugurated on the 19

th

of September 2023.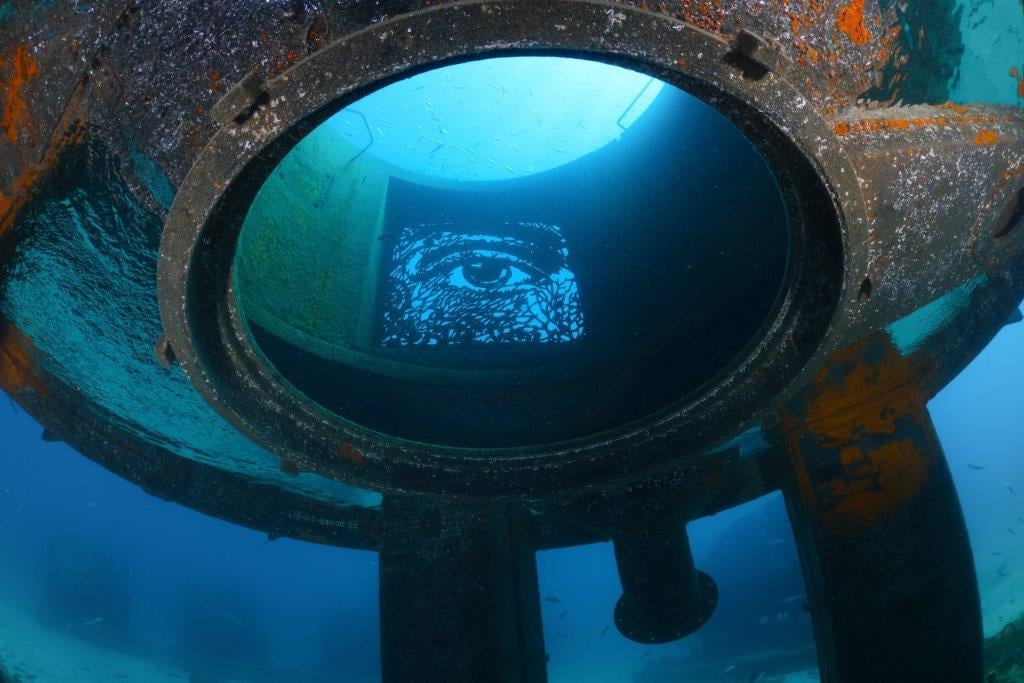 The 13 pieces – 8 iron and 5 concrete - that make up the art reef are decommissioned pieces that were used to heat and light homes at coal-fired EDP power stations, In keeping with EDP's move away from fossil fuels and towards renewable energy, the industrial pieces have been transformed into art by Vhils, and will be further transformed by the ocean into a vibrant, living, marine ecosystem. The sculptures are an artistic time capsule, drawn from an industrial past while pointing towards a more sustainable future.
Covering 1.250m2 and at a depth of 12m, many of the pieces have had live coral from the local Plant a Coral project planted on them by Vhils. The location, about 1 mile off the coast, near Santa Eulalia, Albufeira, is somewhat protected from the currents, allowing new life to flourish.
Take a look at the video below for a more detailed view of the Art Reef and its story:
The EDP Art Reef can be visited by qualified divers, guided by one of the recognized and licensed dive schools in the area.
Easydivers
, based at Albufeira marina, is one such dive centre and is perfectly located for guided visits to the Art Reef. Fully certified and very well equipped, Easydivers offers dive trips, try dives as well as SSI and PADI courses.
Easydivers runs daily trips to the EDP Art Reef for certified divers each morning
In the afternoon, the Easydivers Try Dives take place at the Art Reef
Find out more about Easydivers
The Algarve offers excellent conditions and dive spots for lovers of the underwater world. The clear waters and generally stable sea conditions mean that the diving is good pretty much all year round. There is a fabulous variety of dives available – everything from 18th-century wrecks to a large artificial reef made up of decommissioned navy ships. The EDP Art Reef is another fascinating dive spot and a quite unique experience.