The Best of Algarve Nightlife 2023
Food & Drink Hot List Parties
Cool spots for hot summer fun in the Algarve
Nightlife in the Algarve is not all fado and folkdances. There are plenty of hot summer party spots where you can enjoy fun times and great sounds in 2023. From chilled and relaxed to energetic boat parties, there's pretty much something for everyone.

Parties are back! Nightlife moved into the light in the past years - day-time fun with good times in the sunshine, drinks at dusk and fun as the moon rises.
Nightlife is now back to normal! That means day to night to all night long as late-night clubbing is back.

See below for our 2023 inspiration list of the best of Algarve nightlife!
Details of sunset sessions and parties will be available soon.
Parties by the beach
Being the Algarve, party fun is never too far from the beach or the sea. There are fabulous sunset parties at beach bars and clubs along the coast, with live music and DJs. Full moon parties, colour parties, theme parties for all tastes. Check out Izzys at Praia da Garrão for chilled beachside dining and daytime live music sessions.These are great front-row beach restaurants with a laid back vibe that is perfect for summer fun. Julia's, also on Garrão beach is famous for its fun music session throughout the summer, and they have a fabulous deck for day to night time fun. For 2023, Julia's has a brand new, elevated deck that offers even more spectacular views!

For one of the most unique settings, head for Caniço at Prainha - a fabulous bar and restaurant carved from the beachside cliffs. There is a bar and terrace overlooking the beach and an upper level restaurant. Caniço hosts regular DJ sessions.

The Shack at Quinta do Lago is another all-day spot - you can eat, drink and dance with a view of the lake and your toes in the sand. There's live music twice a week as well and half-moon theme parties. Find details of events at The Shack.

Day to Night Clubs
Nothing says summer quite like a daytime party by the sea or pool that segues into nighttime fun.
NoSoloAgua in Portimão, on Praia da Rocha beach, is famous not only for its sunset parties, it's also a party hotspot in the west Algarve with dancing, music and fun until late. There's an all-day restaurant, beach club and pool club. The huge circular pool area is surrounded by day beds that overlook the ocean. NoSoloAgua has regular live music and sunset sessions from 4pm, every weekend. Plus there is a series of super summer parties.

Mega Sunset Party - Save the date!
12th August is the big party. A super sunset beach party with DJ Pete Tha Zouk.
Other parties:
WHITE PARTY - 15th July; NSA celebrates another year of sunny fun with a fabulous White Party
ROCK BOOM - 22nd July
M80 PARTY - 29th July the famous M80 party is back! Hits from the past for everyone's favourite parties.
PETE THA ZOUK - Infinity Sunset - 12th August; iconic sunset to night party by the sea.
FLASH DANCE - 14TH August

Find out more about:
Follow NSA on Instagram to get all the party details.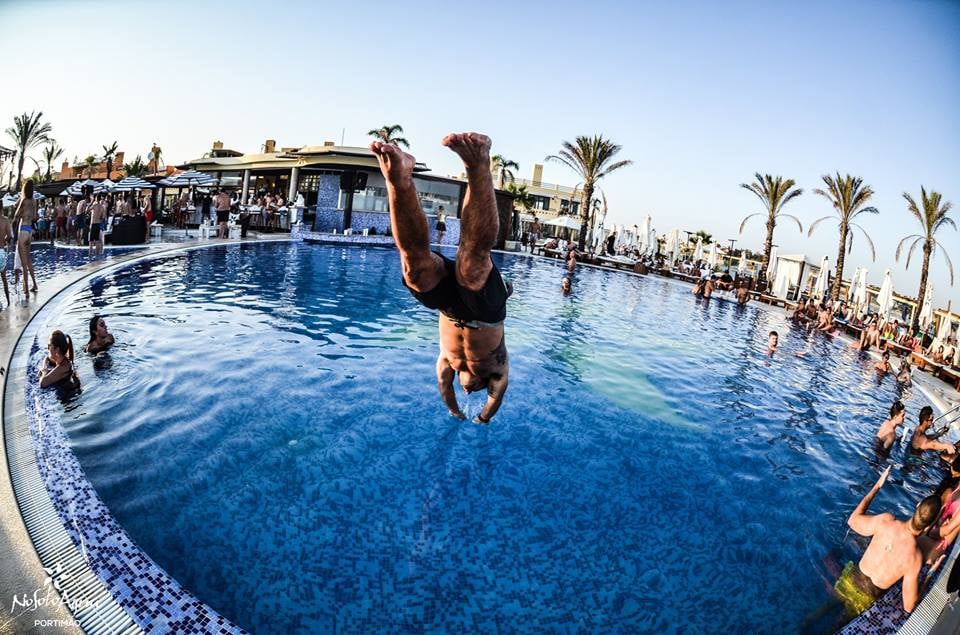 NoSoloAgua Portimão

The Armação Beach Club is set on the massive expanse of golden sands just east of Armação de Pêra and offers stylish, barefoot luxury. Operated by Vila Vita Parc, one of the Algarve's most iconic resorts, there are three restaurants, a beach lounge, sunbeds for lazy days and watersports for active fun. There are regular sunset sessions each weekend with DJs, cocktails and seaside style, as well as regular parties.
Find out more about:
And at
VILA VITA Parc
itself, there are super weekend disco sessions at V-Club, plus a whole range of fabulous events throughout the summer, from pop-up concerts to gourmet extravaganzas.
The
V-Club Weekend Sessions
kick off on 7th July and run throughout the summer.
Find out more about
V-Club Weekend Sessions
Or you can opt to Dine & Dance - enjoy a fabulous meal at one of the resorts' restaurants and then hit the dance floor at V-Club.
Find out more about
Dine & Dance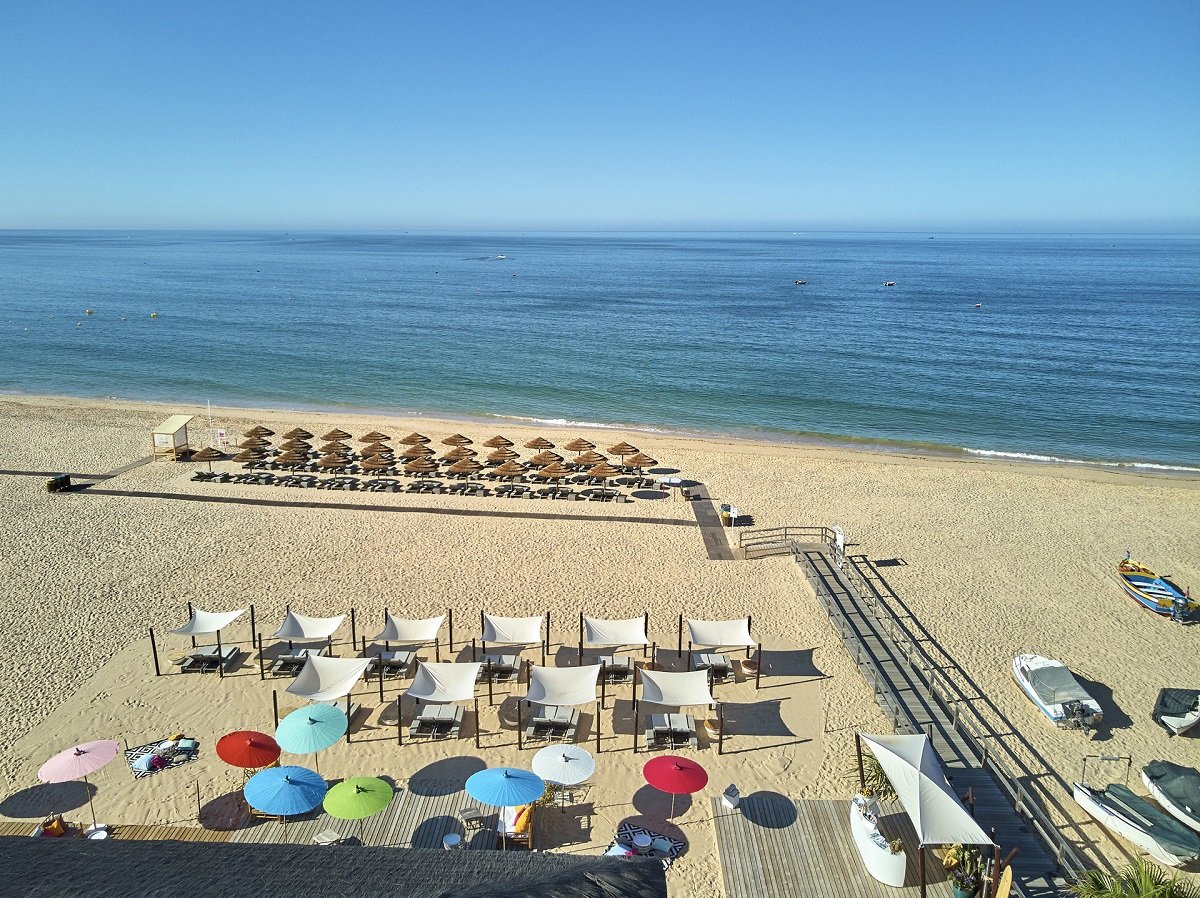 Armação Beach Club


WELL
Located at Vale do Lobo praça, WELL is a relaxed beachside restaurant and pool club by day, and a glamourous fine dining venue by night. DJ sessions, a fabulous percussion master keep the mood going during the day. Perfect for cocktails, sushi and plotting your night of fun.
Find out more about WELL

WELL Beach Club is now open too! Spend the day by the massive circular pool with 180º views of beach and ocean, lounge on the beach beds or get your adrenaline flowing with a speedy ride on a jet ski.
If you like some bubbles to match the sea views, enjoy some time in the sea-view jacuzzis at WELL, available for hire every day.
Plus there are fabulous Bali Beds with ocean and pool views which you can reserve for the day or just a few hours. Advance booking is advised.

Find out more about Bali Beds and Jacuzzis at WELL Beach Club
There are DJ Sunset Sessions every day by the pool too

SUMMER PARTIES at WELL
There's a full agenda of summer party fun this August at WELL.
White Party, live music concerts, theme parties and more.
See the full list of Summer Parties at WELL

New for 2023! Omakase Experience at WELL
An exceptional sushi experience - Omakase by Chef Tiago Torres. Ten different dishes to savour, crafted from a selection of the finest local produce. To be enjoyed by the sea, with endless beach and ocean views.
Find out more about the Omakase Experience at WELL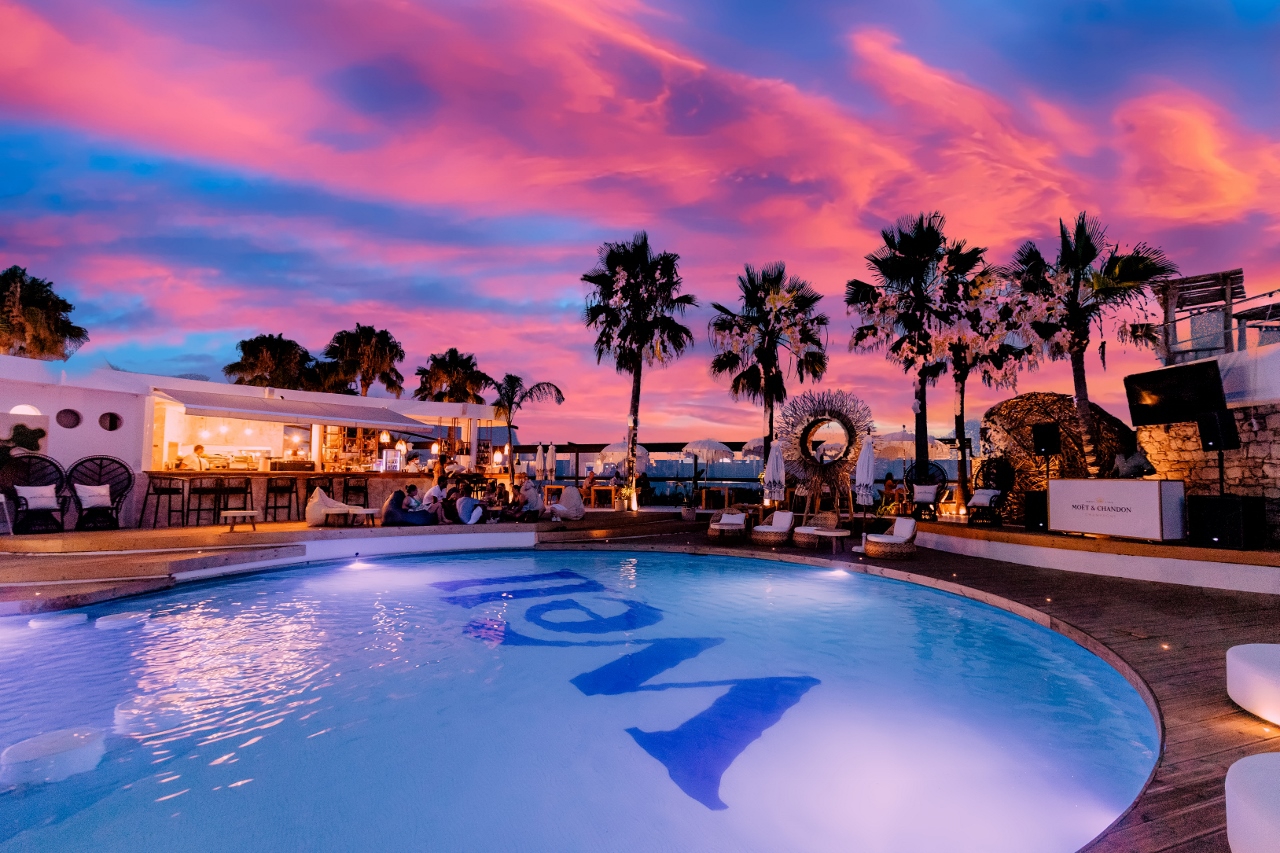 WELL, Vale do Lobo


W Algarve is making waves and bringing some WOW to the region. The famous brand's unique high-energy and vibrant luxury has found a fabulous home in the Algarve, just outside Albufeira, and facing the beautiful beaches and coastline. Amazing decor, Djs in the lounge, summer sunset sessions - it's all about the good times at W Algarve. The resort's restaurants and bars, as well as the DJ sessions, are open to the public.

For 2023, W Algarve has a new spot dedicated to open-air good times. Overlooking the sea, AIR is the perfect spot for chilled sunset sessions and great sets by national and international DJs.

AURA curated by AIR is a summer sanctuary where music, visuals, and performances converge, and where the mundane has no place. Ocean views and a fabulous vibe feed your spirit while the sounds move your body. The summer programme includes a super line-up of international and guest DJs.
Find out more about AURA curated by AIR

AIR is open from Wednesday to Sundays for laid-back sunset and bubbles sessions too.
Find out more about AIR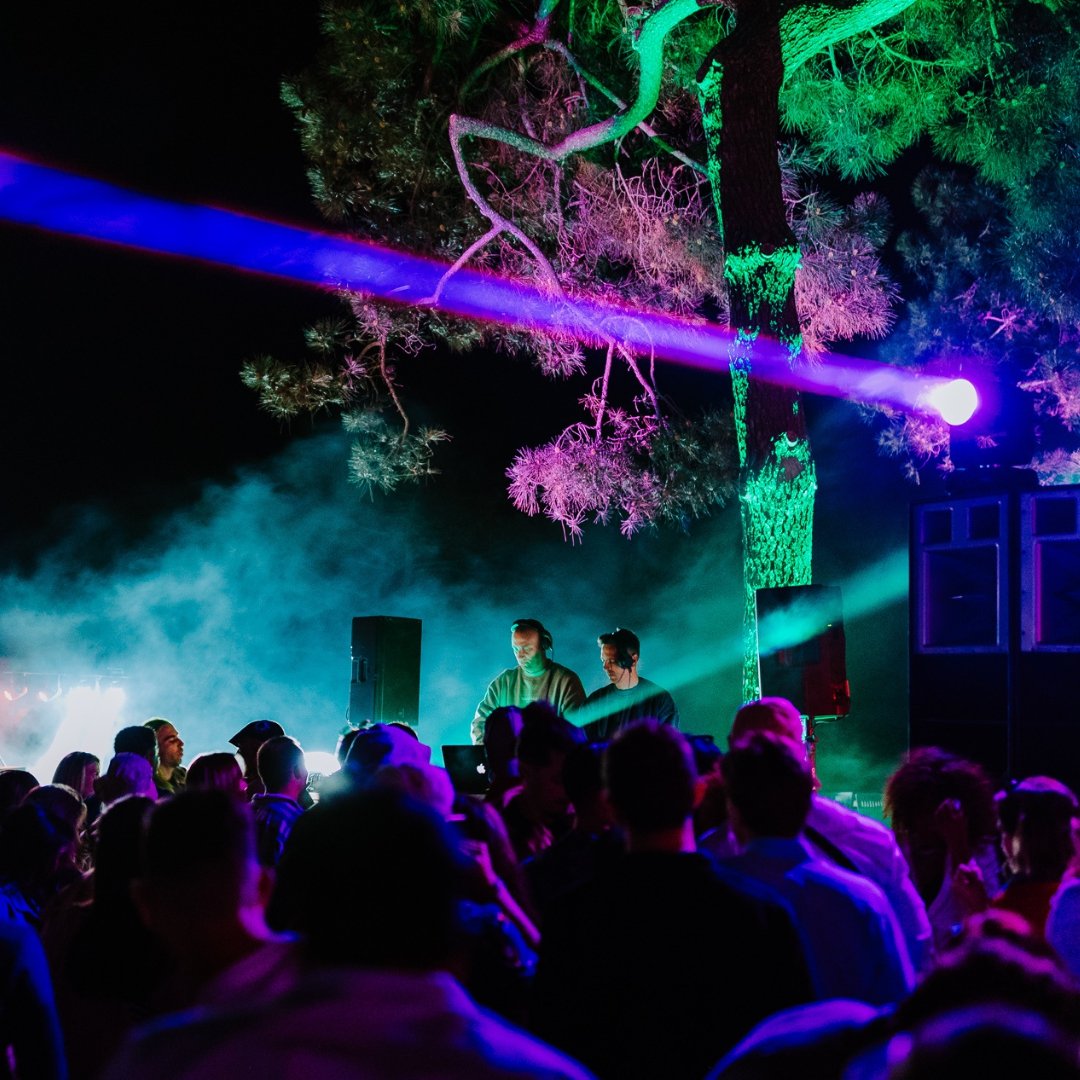 There are regular fun evenings at W Algarve - House of Funk Fridays at W Lounge and the daily magic of sunsets with a cocktail in hand at Paper Moon restaurant.


Nightlife Hotspots
When the sun goes down the beat goes up. There are bars to suit all tastes in the Algarve, from chilled lounge bars to lively music bars that party into the early hours.
Covid has had a massive impact on bars and clubs across the world and the Algarve is no exception. However, thanks to the great climate, most summer bar fun is outdoors on spacious decks and there are great venues across the region.

The Strip in Albufeira is known for its hardcore partying with places like Matts Bar pumping out the sounds and the drinks. There's a huge choice of bars along the strip and it gets pretty lively there as the night goes on.
Iconic nightlife spots in Albufeira include KISS club and Liberto's

Praia da Rocha is another lively nightlife spot, with bars and clubs concentrated in a relatively small space, making bar hopping very easy. As an added bonus, many of the bars overlook the beach. Check out Green Heart @Cloque for fabulous cliff-top cocktails and ocean views.

Vilamoura marina is another good place to start the night with bars interspersed among the restaurants overlooking the yachts.

---
Love cocktails? Find out about the best cocktails in the Algarve and where to drink them!
---

"Craic!"
For all out, loud fun, it's hard to beat an Irish bar – and there are plenty in the Algarve, including a few on the marina in Vilamoura. Love 'em or hate 'em, a good time is pretty much guaranteed at an Irish bar. Live music, lots of laughter and that intangible ingredient known as "craic"! O'Neill's in Vilamoura is open all day and moves from a relaxed day time bar serving great food with fab views on the sunny terrace, to an all-singing, all-dancing, foot-stomping, jager-train making Irish bar at night. The Irish Pub is another great live music spot in Vilamoura. The live bands keep the party going and the huge deck has fabulous views of the marina at night. In the western Algarve, look for a real Irish Bar experience at The Black Stove in Alvor and Ireland's Eye in Praia da Rocha. All these bars are great for watching sport too - you'll never have to miss the big game.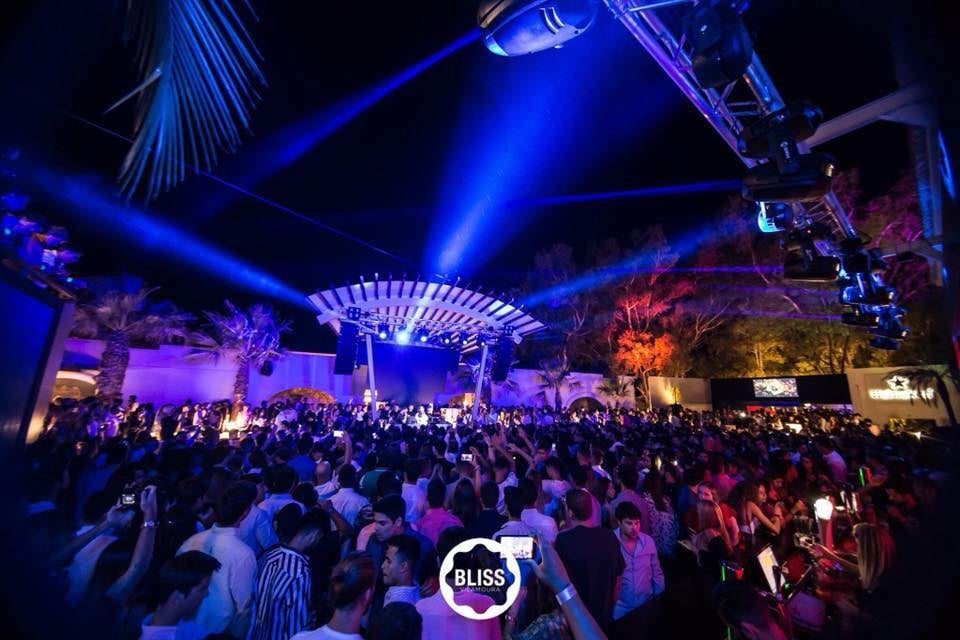 Nightclubs
The nightclub scene in the Algarve only heats up well after midnight and then it parties hard until dawn.

Kiss - one of the oldest and most popular clubs, Kiss is in Albufeira and is home to great parties and entertaiment over three floors.
BLISS - summer clubbing at its best. You can dance beneath the stars or party indoors. There are VIP areas and lounges too. Located near Vilamoura.
LICK - a huge club with different areas - indoor club, lounge bars, VIP areas. LICK is located between Vilamoura and Albufeira.
Dice - right by the casino in Vilamoura, Dice is a great urban club with guest DJs and great sounds.
Le Club - a club with a sea-view. Set by Santa Eulalia beach, just outside Albufeira, this is a stylish club.
Katedral - another beachside nightclub, Katedral is in Praia da Rocha. Laid back yet lively, its a great mix of tourists and visitors, with a relaxed dress-code.

V-Club Disco at VILA VITA Parc. An exclusive club for a glamorous and glitzy evening. Custom-designed DJ booth with amazing LED projections, premium drinks including limited editions only available here in Portugal, and top national and international DJs. Find out more about V-Club at VILA VITA Parc.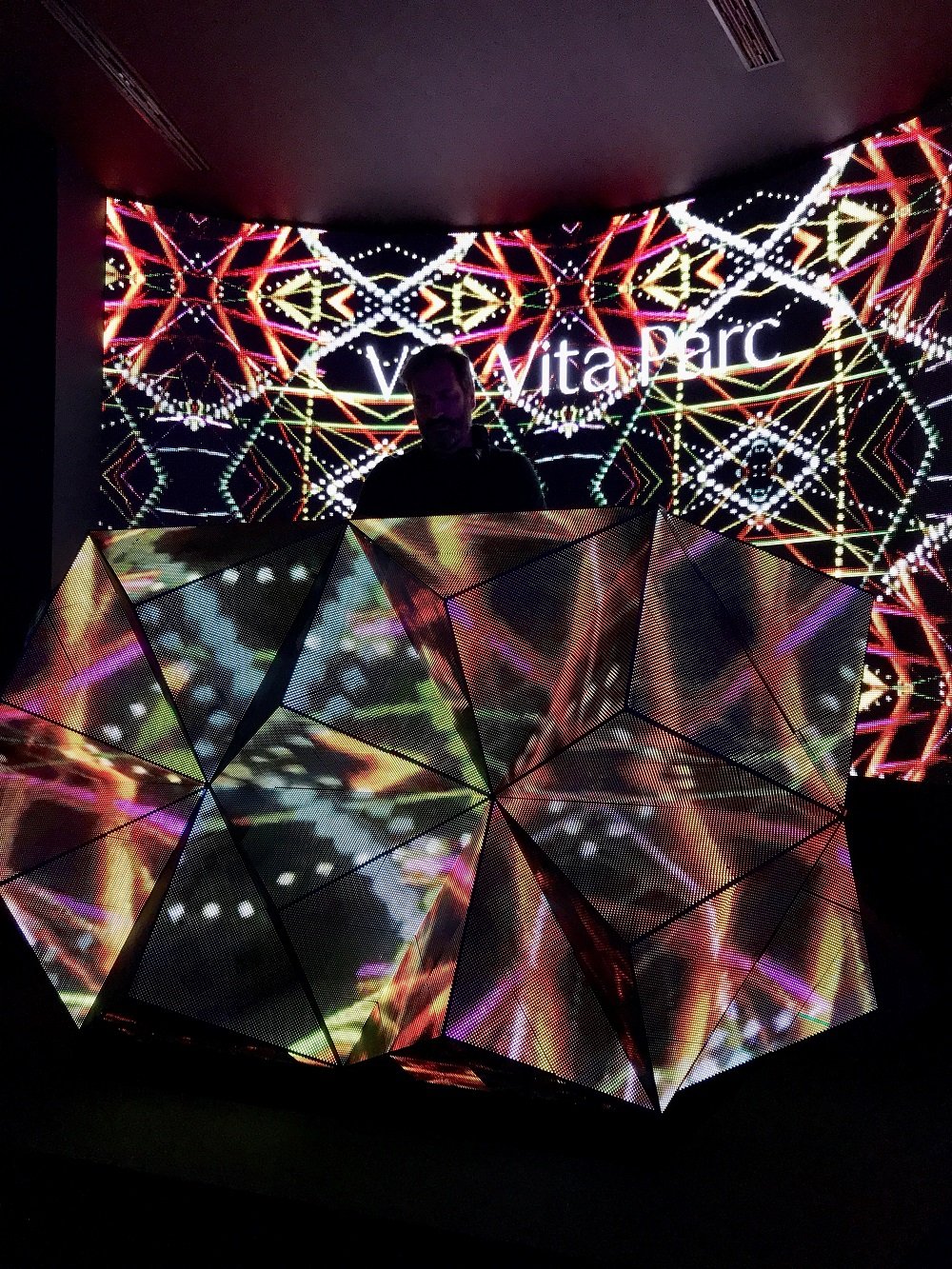 Parties at Sea
In the Algarve, the fun doesn't just happen on land. There are great, adult only, boat parties all summer long that sail at sunset. Watch the sun sink below the horizon and dance on the deck to great sounds with the resident DJs or live music.

Belize Boat Parties - fabulous fun at sea, sunset boat parties by AlgarExperience. Departing from Albufeira marina, it's 3 hours of fun and great sounds, on the modern and stylish Belize catamaran.

Ophelia Sunset Boat Parties - departing from Portimão, the Ophelia sails along the beautiful coast, while the DJs pump put the best sounds. A 4-hour, sunset party with the best sounds and scenery!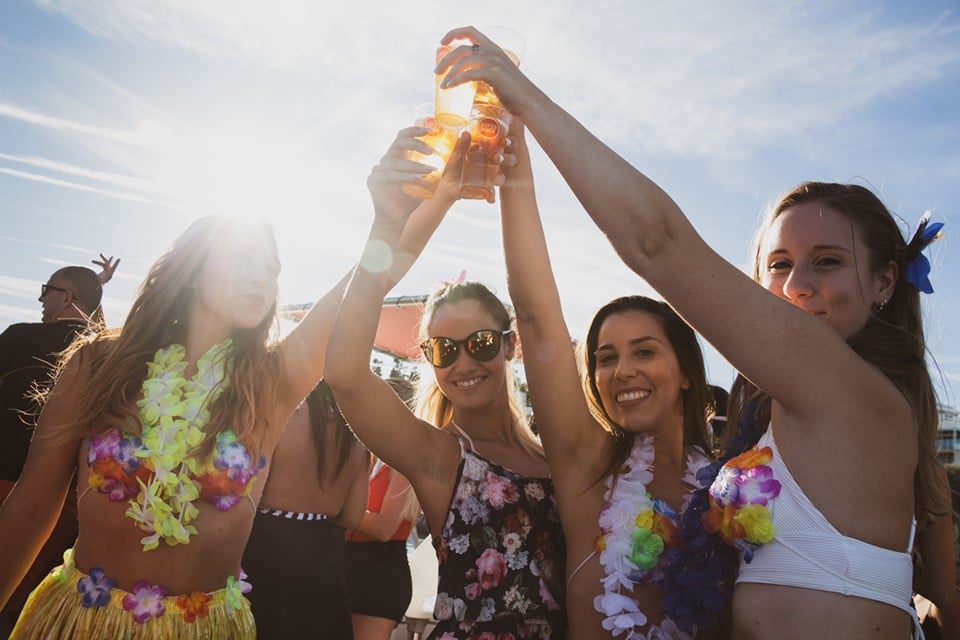 photo credit - AlgarExperience

Plus, there are huge festivals to be enjoyed this summer in Portimão!
Coming to a festival?
Check our Festival Guide: Algarve for tips on where to eat and party, and for advice on taxis and rideshares, where to shop and more
Carvoeiro Black & White Night
on 17th June 2023.
To find out what's on this summer, check out our
Events Calendar
And take a look at our
guide to Algarve Festivals
(updates coming soon for 2023)
YOU MIGHT ALSO LIKE