Portugal Festivals 2023: FAQs and Travel Tips
Hot List Inspiration Lifestyle Parties
Coming to Portugal for a festival this summer? Below is some practical advice and tips on ATMs, shopping, nightlife, transport, pharmacies, about tipping, what water to drink and more.
This summer Portimão hosts huge summer music festivals in June and July -
Afro Nation
and
Rolling Loud Portugal
. It's going to be a massive party! While you can find out about tickets and line-ups from each festival's own website, below are tips and information that will help you make the most of your festival experience in the Algarve.
Where are the festivals taking place?
Right on the beach!
Massive stages have been built on the sands of
Praia da Rocha
beach
here
, which is adjacent to the town of
Portimão
.
The festival area is on the eastern end of the beach, nearest to the marina and the pier.
The beach can be accessed from the marina or from the multiple steps leading down to the beach from Praia da Rocha's main avenue.
There is a wooden boardwalk that runs the length of the beach with plenty of restaurants and bars along the way.
During the festivals, there will be specific accreditation and access areas for festival ticket holders, with signage and support workers to help where required.
Distance from other resorts/ towns to the festival location:
from Alvor: 5km
from Lagos: 21km
from Carvoeiro: 14km
from Albufeira: 40km
from Vilamoura: 60km
from Faro centre: 72km
What will the weather be like?
Summers in the Algarve are generally hot and dry. Expect temperatures to range from mid-20s to mid-30s during the day. Pack sunscreen or buy in resort as you will be in the sun during the festivals.
The nights are usually mild, although there can be a cool breeze, so pack a light jacket or sweater.
Is English widely spoken in the Algarve?
Yes, it is. Portuguese is the national language, however, English is widely spoken in the Algarve, as well as some French, Spanish and German. You shouldn't have any language difficulties.
What currency is used?
The Euro is the currency in Portugal. Generally, you can use your
bank cards
, as well as
Revolut
and Apple Pay. However, confirm this before you purchase or sit down for a meal to avoid any surprises. Smaller businesses may not accept card payments.
Are there ATMs around?
ATMS are widely available in the Algarve so you can withdraw cash if you wish. But not all ATMS are equal. For example, the Euronet (often orange in colour) ATMs charge hefty fees on each transaction. Try to use the
ATMs at banks
if you can. Look for a sign saying
Multibanco
.
If you are withdrawing Euros from a sterling or dollar currency account, it is best
not
to accept the conversion rate. It is usually much worse than the conversion rate your bank will charge you.
ATMs usually offer different language options, including English.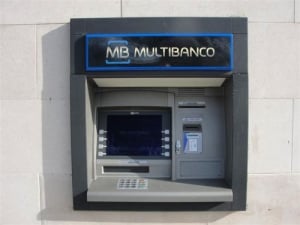 Are there any requirements for Covid for travel or in resort?
No. There are no requirements, restrictions or rules regarding Covid in place at the moment.
What ID documents do I need to enter Portugal?
Travellers to Portugal should show a valid passport or European ID card upon arrival to Portugal. UK passport holders – be aware of the
passport validity rules due to Brexit
.
Gov.uk says: Your passport must be:
Issued less than 10 years before the date you enter the country (check the 'date of issue')
valid for at least 3 months after the day you plan to leave (check the 'expiry date')
You must check your passport meets these requirements before you travel. If your passport was issued before 1 October 2018, extra months may have been added to its expiry date.
What's the best way to get around?
The festivals all take place on the beach at Praia da Rocha. so, if you are staying in Praia da Rocha, you can walk everywhere. If you are staying just a little further away (Portimão is next to Praia da Rocha, Alvor is about 4kms from Praia da Rocha), then taxis or rideshares are a good option. Check out the
TaxisArade
app, or use
Uber
or
Bolt
to get around.
Car Hire
Hiring a car in the Algarve is a great option. Not only are there some great deals to be had, the region is relatively small, so it is easy to explore while you're here.
Be sure to book in advance, demand is high and often outstrips supply.
Public transport
is also an option. There are local buses, as well as a regular bus service from Faro airport to the main resorts.
Vamus Algarve routes - quick info:
Line 56 - runs from from Faro airport to Albufeira, Lagoa, Portimão and Lagos
You can buy a 3 day (€35) or 7 day (€45) pass which gives unlimited travel on Vamus routes, including the airport route. (note - 2022 prices)
Other lines:
13 Albufeira – Portimão (por V. Parra) | Paragem: Guanaré
14 Albufeira – Portimão (por Guia) | Paragem: Guanaré
51 Albufeira – Lagos (Litoral) | Paragem: Praia da Rocha
52 EVA Cliffs Line | Paragem: Praia da Rocha
56 Aerobus | Paragem: Terminal Rodoviário
57 Faro – Lagos (Transrápido) | Paragem: Terminal Rodoviário
80 Lagos – Portimão | Paragem: Guanaré
94 Monchique – Portimão | Paragem: Guanaré
107 Portimão – Praia do Carvalho | Paragem: Guanaré
110 Lagoa – Portimão (por Sesmarias e Pr. Caneiros) | Paragem: Guanaré
See more details about
transport options
.
Are the beaches private or public?
All beaches in Portugal are public and freely accessible to all.
What about tipping?
While Portugal doesn't have a tipping culture like the USA, a tip is always appreciated and helps bolster people's take-home pay at the end of the month.
Tip in cash if you can, rather than adding the tip to a card payment.
Adding 5% - 10% to a restaurant bill is the norm, or simply rounding up the bill.
What time do bars and clubs operate?
Nightlife in Portugal is late. Bars are open all day in resorts but in late-night bars, the fun only gears up from 11pm or midnight. Clubs don't get busy until 2:00 or 3:00am and go until 6:00am.
Having said that, nightlife happens in the sun too, in the Algarve, with plenty of daytime parties around. There are DJ sessions, sunset sessions and boat parties.
Check out our tips on the
best nightlife in the Algarve
.
Love cocktails? discover the
best places for cocktails in the Algarve
.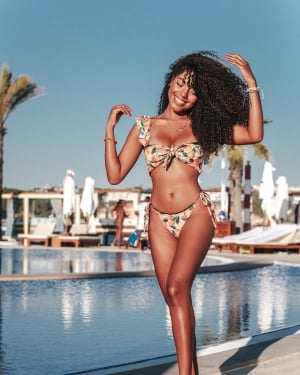 Where can I go shopping?
The resorts will have numerous small shops selling holiday items. There are also several shopping centres in the Algarve.
In Portimão there is the open-air
Aqua Shopping Centre
with all the usual high street brands, as well as the smaller Continente Shopping Centre, which also has cinemas.
Near to Albufeira, there is
Algarve Shopping
– another open-air centre with well-known brands.
In Faro,
MAR Shopping Algarve
, is also home to IKEA and Designer Outlet Algarve.
Forum Algarve centre is also located in Faro.
What supermarkets are there in Portugal?
Expect to see familiar brands such as Lidl and Aldi. Portuguese brands include Continente, Pingo Doce , as well as international brands Intermarché and Auchan.
Supermarkets are open 7 days a week, from 8:00h until 22:00h, and even later in very high season.
For the local experience, visit the
produce markets
in Portimão and Alvor. Stalls of fresh fish, seafood, fruit and vegetables. Portimão market is open Monday to Saturday until 6pm. Alvor market is open in the morning only.
Are pharmacies open all day?
In busy resorts such as Praia da Rocha and Alvor, the pharmacies are open from 9:00h to late, often until 22:00h, every day.
What if I need a doctor?
There is both public and private healthcare available in Portugal.
Public healthcare is available to all EU citizens. It is also available to UK citizens with an EHIC (European Health Insurance Card). There is a public hospital in Portimão, as well as a private hospital in Alvor.
Are there mosquitos in Portugal?
Yes, there can be. They come out to feast at night. Buy a repellent to prevent bites. You can find repellents in supermarkets and pharmacies.
Are the plugs/ sockets the same as in the UK?
No. In Portugal, as in much of Europe, 2-pin plugs are used (Type C). Bring an adapter with you. If you are coming from the USA, you may also need a power converter - in Portugal, the standard voltage is 230 V and the frequency is 50 Hz.
Can I drink the tap water in Portugal?
Yes. The tap water is perfectly fine to drink. There is no need, other than personal preference, to buy bottled water. Having said that, in restaurants and cafés, only bottled water is served.
What's the emergency phone number in Portugal?
In case of emergency dial 112