Ocean Restaurant - the Art of Dining
Ocean Restaurant is Best For
Directions to Ocean Restaurant
The Ocean Restaurant at Vila Vita Parc Resort is an exceptional gourmet experience. Holder of two Michelin stars, the intimate restaurant boasts monthly changing gourmet menus complemented by the superb setting.
Executive chef Hans Neuner and his team have reached and mantained enviable standards of excellence in a relatively short period of time and were awarded their first coveted Michelin star in 2009, winning the second Michelin star in 2011, and retaining them every year since. Ocean Restaurant is also included in the famed La Liste of the top 1000 restaurants in the world - ranked in the top 25 of the very best. Chef Neuner's commitment to using local produce allied with precision, skill and passion ensure spectacular menus. Using locally grown fruit and vegetables, locally caught fish and organic meat from the Vila Vita Parc country estate Herdade dos Grous, new menus are created regularly. Chef Neuner's philosphy is to create elegantly simple, classic and assured cuisine.
Ocean Restaurant is a mix of intimacy and vastness. Intimate in that the dining room accommodates just over 30 diners. This guarantees that each diner enjoys truly individual service and ensures that highest parameters of fine dining are maintained. Vastness in the amazing and immersive ocean views and huge horizon that enfold diners as they enter the restaurant. The wonderful food is perfectly complemented by the extensive and impressive wine list. The staff are happy to offer recommendations and wine pairing for each course.
The glorious cuisine at Ocean Restaurant is frequently inspired by the ocean and the decor and views enhance this even more.The very decor emanates an ocean deep ambience that is as entrancing as it is relaxing.The restaurant overlooks the VILA VITA gardens and the view sweeps down to the coastline and majestic Atlantic. The ambience is calm and elegant and is the perfect background for a memorable experience.

VILA VITA Parc is firmly on the gourmet world map. Aside from the dining experience at Ocean Restaurant, the resort also hosts the magnificent Fine Wines and Food Fair, a biennial event that is a benchmark and celebration of gourmet excellence. Chef Hans Neuner welcomes dozens of world class chefs and their entourages to VILA VITA Parc for a 6 day extravaganza. The next edition of the Fine Wines and Food Fair is due in 2021 -TBC.

Open Wednesday to Sunday, 19:00 - 22:00; Reservation required
Dress code: Elegant eveningwear
Children 12 years and older are welcome
For more information or to reserve click the ENQUIRY button above.
Ocean Restaurant is just one of Vila Vita Parc's excellent restaurants. For the best in portuguese cuisine we suggest the Adega Restaurant and for wonderful beachside dining it's hard to beat the Arte Náutica beach restaurant, Praia Dourada or Só Verão. And for something quite different, visit the Vila Vita Biergarten for a true Bavarian evening.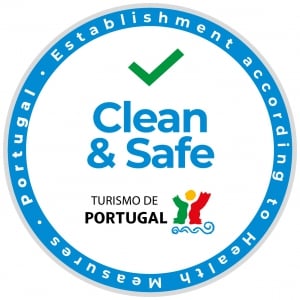 Address: Rua Anneliese Pohl , Alporchinhos , West Algarve, 8400 - 450
View Larger Map