Guide to Sagres, Algarve
Adventure Family Fun Sports
Sagres is perfect for those who appreciate nature's beauty and tranquillity.
Our Top Experiences and Tours in Algarve:
If youʻre booking your trip to Algarve last minute, we have you covered. Below are some of the top tours and experiences!

Our guide to Sagres by our local Algarve expert. Find the best things to do in Sagres. Find the most popular restaurants, places to stay and family beaches. Find out about the best surf spots in Sagres, the annual Bird Watching Festival and the most popular walking trails and cycle routes.

Sagres is a fabulous place to visit for stunning scenery, delicious seafood, great surfing and cool, nature-lovers vibe. Perfect for day-trips, weekend getaways and summer stays.

Sagres is located in the county of Vila do Bispo, on the Algarve's rugged west coast. It's set within a vast expanse of protected natural parkland called Cape St Vincent (Cabo de São Vicente), which marks the southwesternmost point of continental Europe. Sagres is the site of some memorable maritime events and is closely associated with Prince Henry the Navigator, who chose to build his school of navigation here. Lowly populated and largely unspoilt, Sagres offers stunning views across the Atlantic and some of the best surfing beaches in Europe.

What to see

Sagres Fortress: The Original Fortaleza de Sagres was built in the 15th Century, by order of Henry the Navigator, but was destroyed when Sir Francis Drake invaded the southern coasts of Portugal and Spain in the 16th Century. Rebuilt in the 18th Century, the fortress houses a former 16th Century monastery and a 14th Century chapel, which is believed to mark the grave of São Vincente. Now listed as a National monument, it's definitely worth a look - go for the view if nothing else. The fortress is open to the public from 9am to 5.30pm - Nov to Mar, 9.30am to 6.30pm - Apr and Oct, until 8pm during May, June and Sep, and until 8.30pm in July and Aug. (Closed on public holidays.)

Wind Rose: Next to the fortress you'll see the awesome Rosa dos Ventos (wind rose). The 43m diameter stone circle was uncovered in the 1920s and is believed to be a wind rose used to determine wind speed and direction.

Cape St. Vincent lighthouse: The Farol do Cabo São Vicente was built in 1846 and was electrified in the early 1900s. It is an impressive sight on the southern-most point of the Sagres coast - you can't miss it - and is one of the most powerful lighthouse in Europe, throwing a 3m tall and 60km long beam over one of the world's busiest shipping lanes. The lighthouse complex has been developed over the years and is open to the public from 10am to 6pm, Tuesday to Sunday, April to September, and until 5pm from October to March.

Church of Our Lady of Grace: Towards the edge of the cliff top, within sight of the fortress, stands this small whitewashed church. - Igreja de Nossa Senhora da Graça. The building dates back to the 1600s and its simple tunnel-vaulted structure is embellished by an ornate 17th Century Baroque alter which features an image of St. Vincent.

Megalithic monuments: If you want to see evidence of Sagres' prehistoric past, there are many excellent examples in the form of monuments and menhirs (large stones or groups of stones) which date back to the 4th to 3rd millennium B.C. The most impressive are a 2m high white limestone monument, which can be found in Aspradantas, and the group of menhirs near the Raposeira to Ingrina road.

Roman ruins: there are numerous Roman ruins in the area, but the most significant are along the coast. The great earthquake in 1755 exposed a vast structure comprising a villa, bathhouse and fish salting tanks on the beach at Boco do Rio. The site has been excavated several times and beautifully decorated mosaics and frescoes salvaged and put on display in Lagos museum. There are also remains of a villa and fish salting tanks at Salema beach, and a fish salting tank and a pottery centre in Martinhal.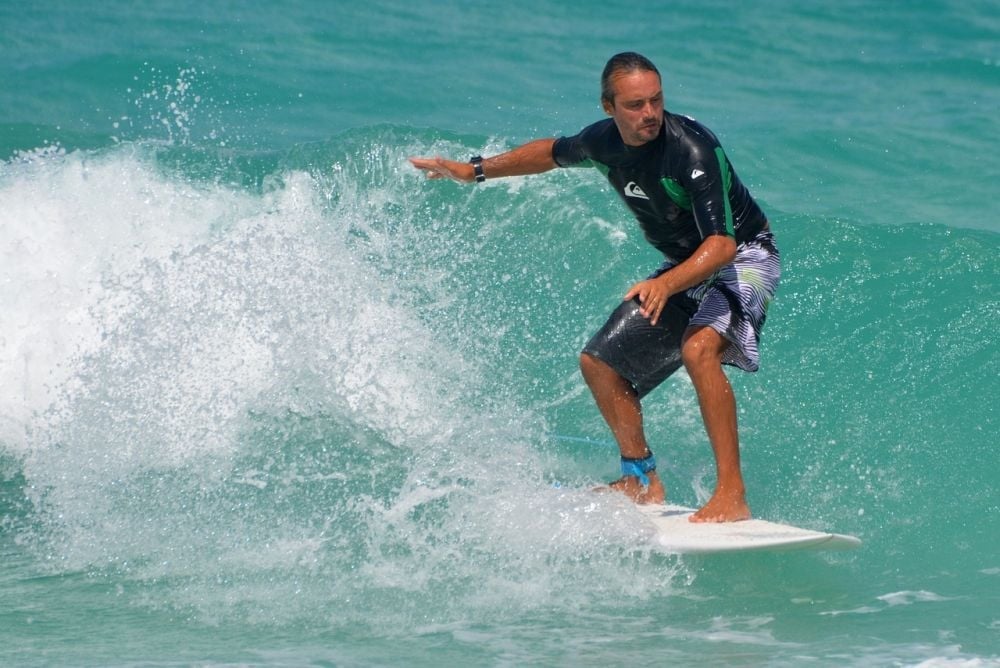 What to do
Surf or body board: Sagres is the Algarve's capital of surf and has a growing reputation as one of the best surfing destinations in Europe. It benefits from a number of bays along the stretch between Lagos and Sagres - perfect spots for beginners and the less experienced, while the beaches around and to the north of Cape of St Vincent offer the more proficient surfers and boarders swells of up to 5m. If you fancy taking lessons, there are a number of surf schools and surf camps in Sagres. If you want to just give it a go, you'll find many places offering board hire at very reasonable rates,

A spot of birdwatching: Birds are one of Sagres' main attractions, with the annual Birdwatching Festival each October being one of the most important events in the birdwatching world's calendar. While the autumn migration is the best chance you will get to spot a broad variety of birds in one place at one time, Sagres' location in the Costa Vicentina Natural Park, makes it a great place for birdwatching at any time of year.
Watch the boats go by: All shipping from and through the Mediterranean to the west coast of Europe and most of the shipping from the North American coast, navigates via the point of Sagres, so there is no shortage of boats to observe from the headland. Or you can relax on Praia da Baleeira, a small beach that overlooks Sagres' working fishing harbour, Porto da Baleeira, and watch the boats go by.
Take a boat trip: If you fancy splashing out on a boat trip there are plenty to choose from. Enjoy a gentle coastal cruise, venture out on a dolphin or seabird-watching voyage, or try your hand at fishing for a day. Cape Cruiser operates from Sagres and you will find a number of other companies based in Lagos.
Have a beach day: The Sagres coast is lined with beautiful beaches and it is fair to say that no two are the same. Many fly the Blue Flag, indicating that they have achieved the ecolabel award for good practices in terms of water quality, environmental management, safety and services, and environmental education.
Tonel beach is close to the town and very popular with the surfing community. It is easy to access and there are plenty of parking spaces. While surfing conditions here are excellent, currents can be very strong, so be cautious.
Further west, Salema beach provides easy access for those with reduced mobility and offers golden sands in a picturesque setting - oh, and look out for the fossilised dinosaur tracks!
Unless you're a seasoned walker, you may need transport to get you down to Castelejo and Cordoama beaches, but they're worth the effort. Flanked by awesome slate cliffs, these two beaches are perfect for invigorating walks. And if you enjoy exploring rock pools, visit when the tide is out. Both beaches can be accessed via Vila do Bispo - drive into the town and look out for the signs.
Martinhal is a strikingly beautiful beach, with its series of miniature islands just off the coast. The sand is fine and white, and the waters are crystal clear. Not surprisingly, Martinhal is a popular windsurfing and kayaking destination.
These are just a few of the many beaches to explore in Sagres.
Visit Burgau: This tiny village of white washed buildings is dubbed "the smuggler's village". Its narrow lanes ooze history and charm as they wind their way down to the beach. Burgau is best explored on foot.
Cycle: Two wheels is a great way to get around and see the best of Sagres. There are many cycle routes but, be warned, some are fairly rugged and hilly. If you don't have your own bike, there are stores and surf shops in the town that rent road and mountain bikes. If you are staying at one of the main resorts or surf camps in the area, the chances are they'll offer bike rental.
Walk or hike: A cliff walk or hike is a truly sensory experience; amazing views, the sound of the waves against the rocks, the feel of the wind in your face and the natural aromas of wild thyme and lavender. Cape St Vincent is part of the 17.65 km Vila do Bispo section of the Via Algarviana Nature Trail and there are several companies offering walking holidays or guided walks. Alternatively, you can take things at your own pace and simply follow one of the many marked trails.
Fish: Fishing is a popular sport along the Sagres coast; the best fishing is in the winter when the ocean is rough. You will see locals fishing from the rocks, cliffs and from the beaches, but you need a licence to fish in Portugal and you need to take care and be sensible about where you fish from - some rocky ledges can be particularly dangerous. Sea fishing licences are issued by the Ministry of Agriculture and Fisheries (Ministério da Agricultura, do Desenvolvimento Rural e das Pescas - MADRP).
Check out the local nightlife: Sagres may not be a clubbing hot-spot but there is a lively vibe to nightlife here. There are several bars with live music and DJ sessions, and a chilled, sunset vibe to enjoy.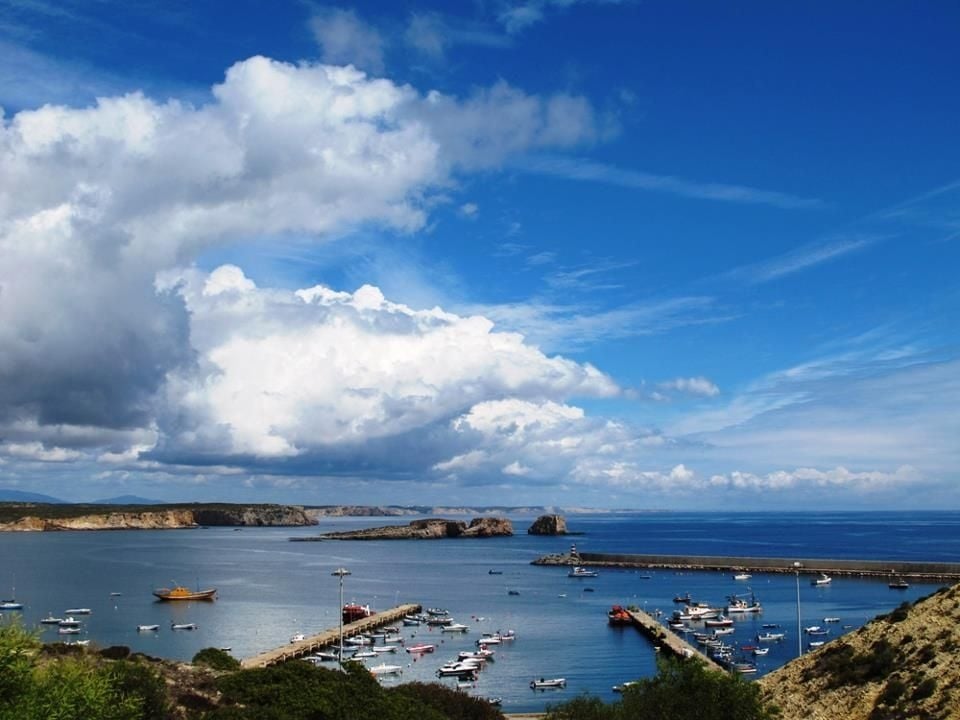 Where to eat
If you adore ocean fresh fish, you are in the right place!
O Telheiro do Infante: The fish of the day is always a good choice at this family-run restaurant, as are O Telheiro do Infante Lobster Ricepot and Mussel Cataplana. There's a good choice of meat dishes too and they are all served up with spectacular ocean views.
Mar À Vista: This traditional Portuguese restaurant overlooks Praia da Mareta and offers a broad selection of seafood, tasty grilled meats and an impressive wine list. Try the Caldeiradas or the Massa de Lavagante. Mar à Vista is a great place to catch the setting sun.
Vila Velha: Combine traditional Portuguese cuisine with a creative twist and excellent hospitality, and you have Vila Velha. The menu features many local favourites and specials such Aunt Gabriela's Rabbit, Pork Medallions with Mango Sauce and Prawn Curry. Enjoy dinning dining Al Fresco in the summer, or eating in the cosy warmth indoors during the cooler months.
Restaurante Castelejo: Right on the beach, with great views of the surfers catching the waves, Restaurante Castelejo is an ideal stop-off for a chilled beer, coffee and cake, or a tasty lunch. The menu includes fresh salads and traditional fish and meat dishes.
Where to stay
Campsites
Although there are some spots along the Sagres coast where wild camping is tolerated off season, it is illegal to wild camp in Portugal. It is best to use the area's excellent campsites. Here are a couple of tried and tested suggestions:
Camping Orbitur Sagres: 1km from the beach and 1.2 km from the town, Orbitur is set in a beautiful wooded area. There's a choice of tent pitches, bungalows or mobile homes, all with good facilities and services. Orbitur is also a member of the Algarve Motorhome Support Network (RAARA), which promotes legal sites across the region.
Salema Eco Camp: 1km from Salema beach, Quinta dos Carricos is an Eco campsite with over 350 pitches spread over a vast wooded area. You can choose where you want to pitch, so you can be close to the site's facilities and other campers, or well away from everything and everyone! Great for tents, caravans and motorhomes. There are apartments for rent too and Salema Eco Camp is the only officially recognised campsite in the Algarve to offer a private Naturist area.

Apartments
Tonel Apartamentos Turisticos: Simple but very comfortable accommodation in the heart of Sagres. A great base for exploring the area.
Pontalaia: This is a complex of 24 apartments with hotel facilities set in tranquil surroundings close to the town and the beach.
Apartments Os Descobrimentos: A family run complex of self-catering apartments and villas in the picturesque fishing village of Burgau.

Hotels and resorts
Pousada de Sagres Infant: This small hotel is located on a clifftop with fantastic views of Sagres Fortress and the lighthouse at Cape St Vincent.
Mareta Beach: This centrally located modern boutique hotel offers excellent views. It's close to the town's shops, bars and restaurants and is just 200 metres from the beach.
Mareta View: this wonderfully stylish boutique hotel overlooks the white sands of Mareta beach - excellent value for money.
Memmo Baleeira Hotel: a purpose-built luxury hotel and spa, in a fabulous setting, with a wide range of quality guest facilities.
Martinhal: A distinctly stunning, elegant and luxurious resort in a breath-taking location. You have to experience it to truly appreciate it!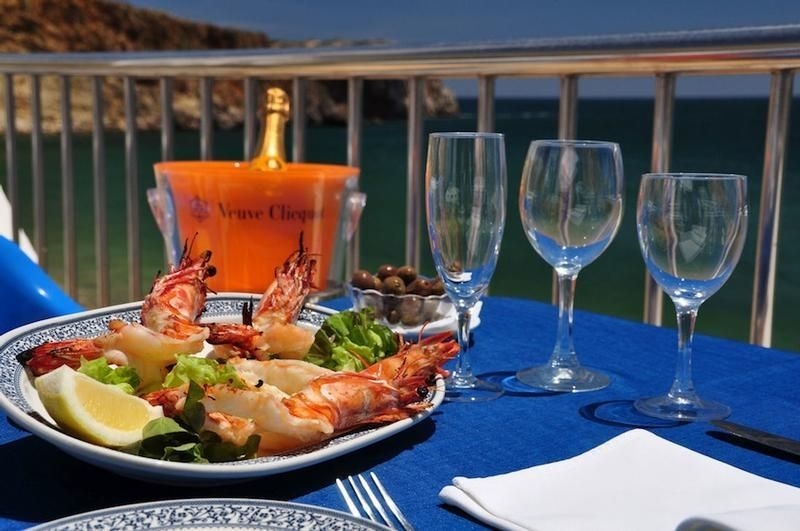 The practical stuff
Driving and parking
The majority of roads in and around Sagres are wide and well maintained, but there are a few narrower streets in residential areas that are unsuitable for large vehicles. There are no parking restrictions per se, but make sure you observe international parking rules and signage, including no overnight parking, designated disabled bays and areas reserved for loading and unloading.
Disabled access
The majority of Sagres town is flat with paved walkways, but many of the seaside villages leading down to the beaches are hilly. However, access to the beaches via road is good and Zavial, Almadena - Cabanas Velha, Burgau and Salema beaches carry the Praia Acessivel flag, meaning that they comply with access requirements such as ramps, footpaths and walkways, adapted toilet facilities and parking places. Salema beach also offers amphibious chairs, so people with reduced mobility can enjoy bathing in the sea. If you would like the use of an amphibious chair, you need to contact the local lifeguard when you arrive at the beach.
Tourist info
There is a tourist office on Rua Comandante Matoso, where you can go for local information. The office is open from Tuesday to Saturday, 9am to 12.30pm and 1.30pm to 5.30pm.
Local services
Transport -Taxis operate from official taxi ranks and there are several ranks around Sagres. Alternatively, hotels, resorts and restaurants will be happy to call a taxi for you. If you need transport to and from Faro Airport, you will probably get a better deal by booking ahead with one of the transfer companies.
There isa good public transport service in Portugal. EVA offers a regular bus service across the Algarve and to Lisbon, and is a cheap way to get around. The EVA website is available in English.
Portugal has an excellent rail network too, which offers a low cost way to travel. The nearest station to Sagres is Lagos. You can get more information, download timetables and use the easy online booking system on the Comboios de Portugal website (available in English).
If you would rather hire a vehicle, there are numerous hire companies offering good deals.
Supermarkets - There are a number of small supermarkets in Sagres, including an Intermarché store on the main road through the town which is open from 8.30am until 9pm daily. There is also a Lidl store just off the EN125 at Vila do Bispo, which opens daily from 9am to 9pm.
WiFi - Many cafes and restaurants in Sagres offer free WiFi.
Banks There are banks dotted around the town. A CA bank with an external ATM is located on Rua Comandante Matoso.
Police Station The nearest GNR (Guarda Nacional Republicana) office is situated in Vila do Bispo on Rua de Santa Fé, Lt 1. T: 282 630 010. E: ct.far.dptm.pvlb@gnr.pt
Medical care Sagres has a small medical centre - Centro de Saúde, which is located on Rua Joaquim Maurício, The Centre is open on Monday from 9am to 5pm and Tuesday to Friday from 9am to 4.30pm. T: 282 624 173.
There are a number of pharmacies in Sagres; Farmacia Sagres is located on Rua Comandante Matoso T: 282 624 850.
The nearest main hospital is in Lagos - Centro Hospitalar do Algarve, Rua Castelo dos Governadores. T: 282 770 100.
Veterinary care If you are travelling with pets, you may need a vet. There are a number of veterinary surgeries in and around Sagres. Vet-Sagres is located on Rua Nossa Senhora da Graça. T: 282 624 362.
Post Office There is a small post office on Rua Comandante Matoso.
Enjoy your visit!

For information on other areas of the Algarve read our Algarve Travel Guides.