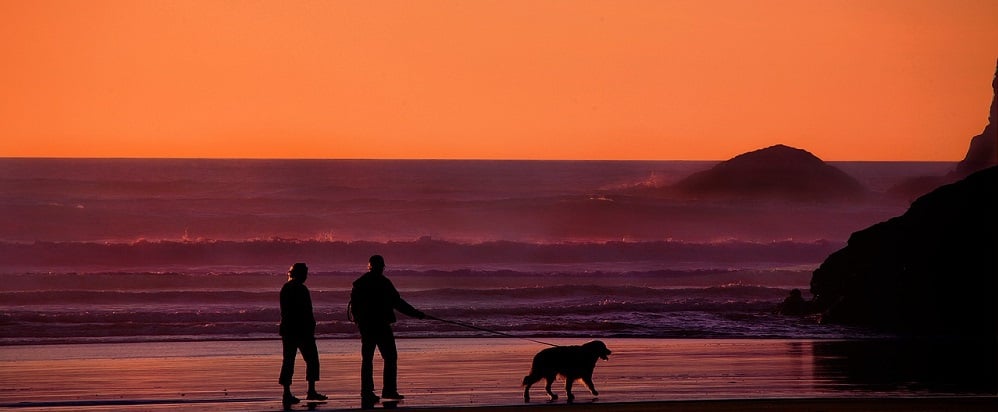 Top 10 Reasons to Retire to the Algarve
Inspiration Top 10
Foreign resident retirees can enjoy their pension tax-free for 10 years
You may know the Algarve as a great holiday destination, but Portugal's southern region is also a great place to retire. Easy to get to and easy to get around, the Algarve offers an excellent quality of life for retirees no matter what the budget. Here are some great reasons why you should think about retiring to the Algarve.
Algarve Senior Living
Algarve Senior Living offers rental based, independent living communities where retirees can opt to stay for long or short periods, in quality self-catering accommodation. Common in the US and Australia, this rental based model has the obvious advantage of not having to commit to a real estate purchase before being totally sure that retirement in the Algarve is for you. Add in the safety net of onsite support, medical assistance, concierge services, as well as a ready made community of new friends and the Algarve Senior Living villages are a great way to begin your retirement.
Great Value Real Estate
Real estate in the Algarve is a very valuable commodity, and it is probably better priced now than for many years. If you prefer to buy than rent, now is the time. Local agents, such as Lisa Lokkerbol from LWL Properties in Tavira have reported a surge in interest from those planning their retirement to the Algarve due to the region's charms as well as some great tax breaks and a lower cost of living than many other destinations.

The range of properties available is huge – check out the Meravista portal for a selection of properties for sale in the Algarve. If you have a specific type of property in mind, perhaps one that is particularly unusual or has certain attributes, then Seven Quintas Property Search may have the perfect match for you.
Tax breaks
Recent legislation in Portugal means that resident foreign retirees (with non-habitual resident status) can receive their pension tax free, for 10 years. There is also a cap on income tax for a range of professions for services billed from Portugal. So, your pension will not only go further in Portugal due to lower cost of living, you will have more of it. (Source: Algarve Senior Living).

If you need help or advice on tax matters, All Finance Matters offers a tax consultancy service and they are experts on Portuguese Non Habitual Residency applications. Blevins Franks offers an integrated service of tax planning, estate planning, pensions and investments. You can donwload their free Portugal Tax Guide.


Advice and assistance
Understanding the system in a new country can sometimes be daunting, so it's good to know that help is at hand.
Algarve Assistants
can save you money and time by taking care of your bureaucratic, property and tax affairs. In fact, they can assist with everything from rental licences for your property to registration a vehicle in Portugal, tax returns or translation services.
Portugal's national healthcare system (SNS – Serviço Nacional de Saúde) is based on a universal care system. As with most national health systems, the Portuguese system does have its problems, however it offers residents access to low cost care, both ongoing and in emergency situations. There are also excellent private hospitals and clinics available across the Algarve. Costs can be high but health insurance can help ease the pain.
Shopping



Leaving your native land doesn't mean you'll have to go without a regular dose of retail therapy. The Algarve has many excellent shopping malls and complexes. Mar Shopping incorporates an IKEA store and has 85 shops, will help you keep your wardrobe stocked with discounted luxury fashion and lifestyle brands.Designer Outlet Algarve including the largest Primark in Portugal, 25 restaurants and 8.000 sqm of outside leisure areas.
Real life
Moving to a new country is always an adventure, moving for retirement even more so. Without the scaffolding of a work place and schedule upon which to build your new life in a new location, how do you find new friends and a place in your new community? The good news is that in the Algarve there is a vibrant expat and local community spirit with plenty of active groups and clubs to suit all tastes. The village of Boliqueime for example, near to the Golden Triangle, not only offers great real estate, it welcomes newcomers with open arms. Joanna from Diamond Properties doesn't just sell houses in the area – she welcomes people to their new lives in the Algarve with advice and friendship, easing the adjustment to life in the Algarve.
Of course, the decision to retire to the Algarve shouldn't just be based on sound financial reasons. Fun should count too. If golf is your thing, then time in the Algarve is definitely on the fun list. With over 30 golf courses of exceptional quality to choose from, the biggest problem a golf loving retiree will have in the Algarve is deciding what course to play. Birdwatchers, nature lovers, walkers – all are spoilt for choice with trails and paths to explore in the Algarve countryside. And then there are the beaches……..winter and summer the beaches are superb, perfect for summer fun with visiting family, just right for leisurely strolls on mild winter afternoons.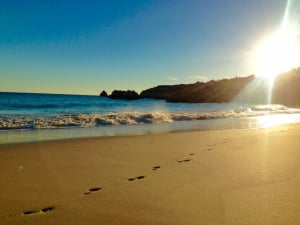 Quality of life
Portugal is considered one of the safest countries in the world and the Portuguese people are very hospitable and courteous hosts. Tradition and family are important here. So too is good food. The traditional diet of the Algarve with it's Mediterranean influences is now considered one of the tastiest and most healthy diets around, featuring olive oil, lots of fish, fresh vegetables and fruit. Every day your local market will have a range of fresh produce available that would make any chef eager to hit the kitchen. And nothing beats buying fresh fruit from a roadside seller, the fruit plucked from the trees just that morning…..
Getting here
There are several low cost airlines as well as national carriers with regular flights to Faro all year round from most major European cities. From further afield, connections are plentiful via the UK or Lisbon. And once in the Algarve, getting around is pretty straightforward, with a good road system serving the main urban centres, and very light traffic on country roads and in rural areas.
The weather
And finally, the deal breaker……none of the above would convince many to retire to the Algarve if it rained almost every day. Happily, the weather in the Algarve is fabulous. In this glorious part of the world, the sun shines on over 300 days every year, and the climate is considered to be one of the most stable in the world, with both Mediterranean and Atlantic influences. What that really means is that you can count on more sunshine than rain, that skies are more clear than cloudy and that the weather will not be a limiting factor in your new life in the Algarve.

YOU MIGHT ALSO LIKE