Making the Move to the Algarve - Relocating to Portugal
Editorial Lifestyle
Practical advice on moving to Portugal
Our Top Experiences and Tours in Algarve:
If youʻre booking your trip to Algarve last minute, we have you covered. Below are some of the top tours and experiences!

Relocating to Portugal? Moving to the Algarve? Find practical advice and insider tips about moving to Portugal, setting up home and becoming an expat in the Algarve.

Starting out or starting over? The Algarve has a lot to offer if you're looking for a new lease on life. You may know the Algarve as a favourite holiday destination; maybe you've spent a few glorious summer weeks exploring favourite attractions like its beaches and country trails, enjoying the golf courses and fabulous climate. Imagine if you could have that all year round? Maybe you think becoming an expat in the Algarve is just a dream. Well, think again…

Need information on D7 visas, on schools and healthcare, on tax in Portugal and popular places to live?

Check our

MOVING TO PORTUGAL

guide

They say technology has changed the world we live in. Technology can also change where in the world you live. You no longer have to live near to your workplace; in fact, your workplace can be wherever you are, and the only clouds you need on your horizon are computing clouds. Actual and virtual infrastructures have progressed greatly in the past decade in the Algarve, allowing a growing number of people to enjoy the lifestyle and raise their families here while working remotely for a company based elsewhere in the world. The growing desire for a better work-life balance, the interest in health and wellness travel, has brought the Algarve into focus, offering as it does superb natural beauty along with a great lifestyle and easy flight connections.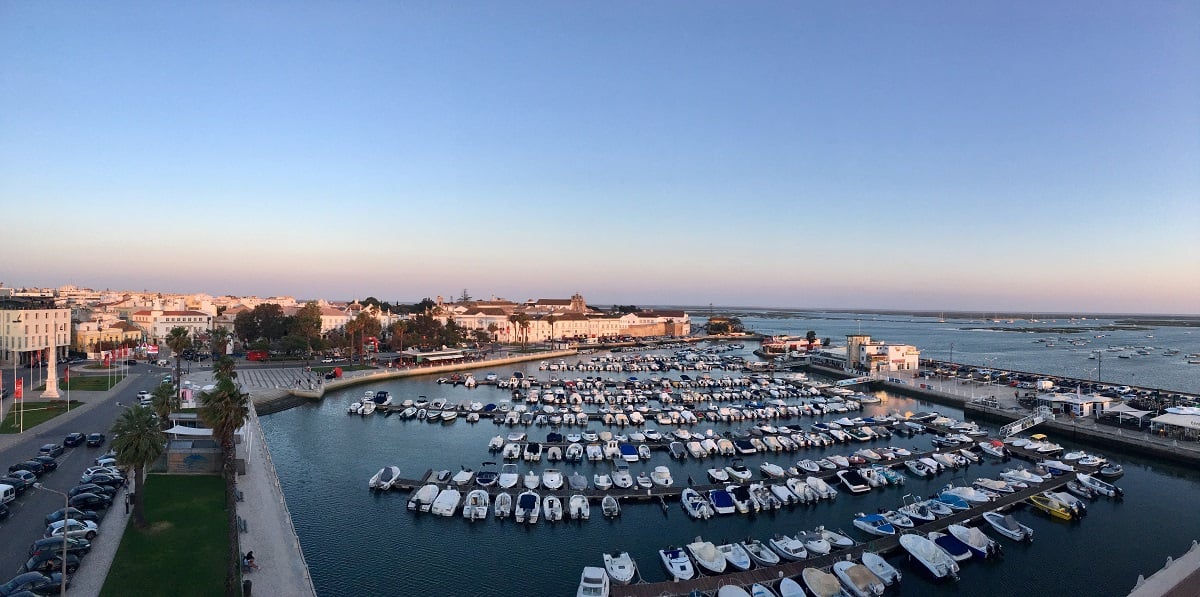 Faro, Portugal
However, even in Portugal, life isn't all sunshine and beaches. Whether you are thinking of retiring to the Algarve or relocating to work, you need to think about services that are available, healthcare, your financial security and future, education for your family and quality of life. Let's look at some aspects of moving to Portugal.
Money Matters
Let's leave aside the obvious attractions such as the weather for the moment and talk about money. Portugal's non-habitual resident tax scheme makes the Algarve an attractive relocation option. You can potentially receive your pension and foreign income almost tax free for 10 years. People of any nationality (including non-EU/EEA citizens) can potentially qualify for NHR if they have not been resident in Portugal within the previous five calendar years. The availability and calibre of expert financial advice on the ground is re-assuring. All Finance Matters, located in Tavira, does exactly what the names says - help you with advice and guidance on all finance matters, with a wealth of experience in dealing with foreign nationals wanting to make the Algarve their home.
Blevins Franks is an international tax consultancy and provides expert advice on tax efficiency, financial planning, investment strategies and pensions. The Blevins Franks free tax guide to Portugal is well worth reading and they hold regular seminars and info sessions covering topics that should be considered when relocating to Portugal. It is well worth consulting with financial services experts to figure out the benefits and costs of a move to Portugal for your particular situation. Take a look at this Portugal Tax page where we publish information from experts on a range of subjects. Legal advice from a reputable lawyer can be invaluable too to ensure that you are complying with all local obligations

Education
If you are planning the move to Portugal with your family, then factoring in the best education options for your children is vital. The national school system in Portugal is free and robust, although like many national systems, it does have issues, such as class size.
International families may wish to opt for an international school experience. Eupheus International School, located near Loulé offers a modern, purpose-built school with a curriculum based on the British National Curriculum. The school is Apple distinguished and offers a 21st century educational experience, aiming to develop each child's natural capacity for enquiry, creative and critical thinking.

Finding your new home
Where to live? There are some truly exceptional properties available that run the spectrum of budgets, whether you are looking for rural retreats, a golf-side retirement villa, or an urban town house. No matter what your taste, be sure to take advice from accredited and reputable Algarve real estate agents. Most agents will have a geographical area of expertise. The market can vary greatly from area to area of the Algarve in terms of price, type of properties available and potential investment return. For example, if you are interested in buying property in Vale do Lobo, it is hard to argue that you will get better advice or inside knowledge than from the official Vale do Lobo real estate team.
In the East Algarve, LWL Properties and Este Algarve Propriedades can provide insightful tips based on years of experience in dealing with the specifics of the east Algarve market. If you're looking westwards, Sunpoint Properties are focused on the areas surrounding Lagos, Praia da Luz and the western Algarve. Properties in the Algarve can be listed for sale with several different agents, which can create confusion and waste time. Some agencies, such as ONE Select Properties, deal only with exclusive listings, offering an exceptional level of service in the luxury property market in Quinta do Lago and Vale do Lobo.

Across the Algarve, Ideal Homes Portugal offer a dynamic and forward-thinking service. They sometimes have exclusive offers on developments, and also provide great information on the different towns and locations where you may wish to live.

If you are not planning on residing in your new Algarve home all year round, then consider having a property management company take care of things in your absence. Bureaucracy can be a challenge in Portugal so it's definitely a good idea to have knowledgeable real estate agents on your side and you should leverage their experience to get great tips on buying and selling property in the Algarve.

Of course, instead of buying, you can look to rent for some time and many estate agents will be able to help with this too. However, as happens in many other popular holiday destinations where the short-term rental market is strong, long-term rentals are not plentiful and it can be difficult to find a year round rental property.


Where to live
Before you buy, visit different areas – and at different times of the year - to see what appeals most. Finding the best place to live is a personal choice - you might like the chic and cosmopolitan Vale do Lobo and Quinta do Lago, or the more laid back towns of Tavira and Lagos, both brimming with history. Sagres and the West Coast, the Costa Vicentina, are where surfers flock and perfect for those looking to get away from it all, while Monchique is ideal as a rural retreat. Towns such as Olhão are experiencing a renaissance as neglected buildings are turned in to fabulous homes or boutique hotels, balancing modern comforts with the heritage of their former glory days.
Each town and area in the Algarve has its own unique charms and even the climate varies quite a bit from place to place. And remember, that although there are about 300 days of sunshine per year in the Algarve, it's not all summer, so find somewhere you want to live even when it's not a beach day. You may also want to factor in schooling options in the area and proximity to road, rail and airport.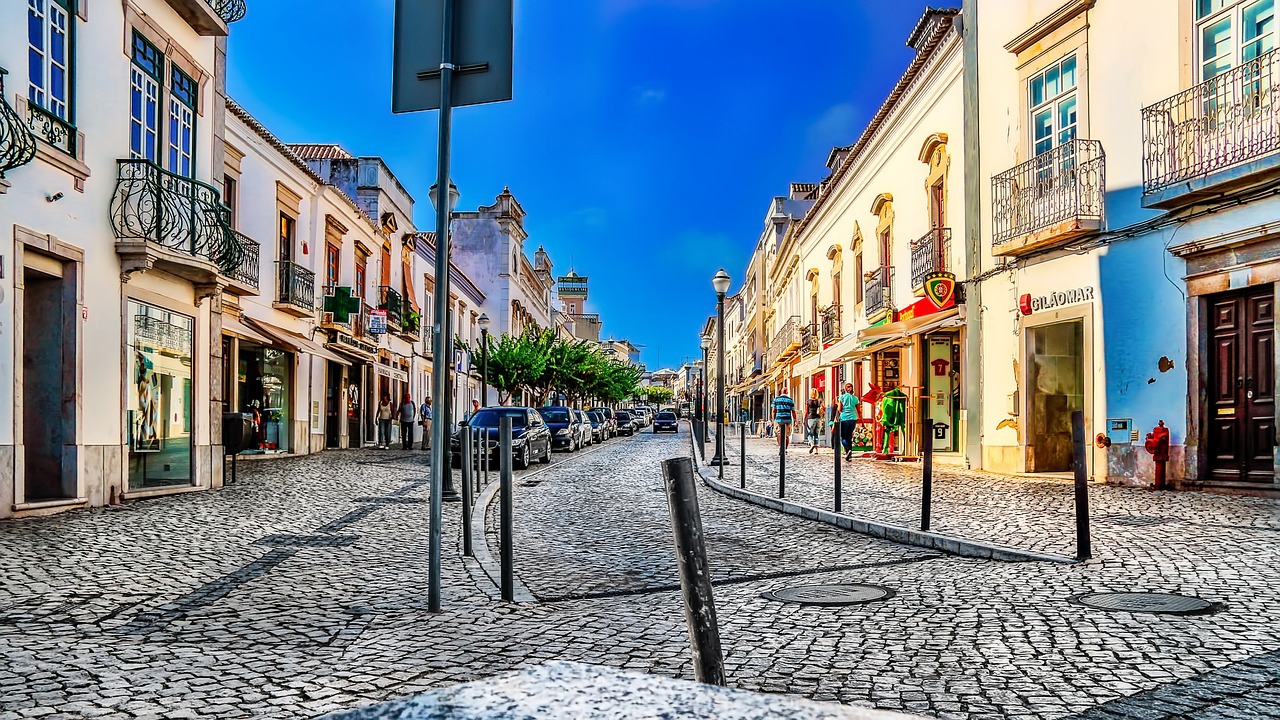 Tavira, Algarve

The Move
They say moving house is one of the most stressful things you can do. Against the joy of sunny adventures in your new Algarve home you have to balance the logistics and demands of the actual move. Fortunately, there are some professional and efficient companies offering international removals, transport and storage services. Removals to Portugal is a great option for international removals and transport. A long-established company with an excellent reputation, they operate between Portugal and the rest of the world and can move anything from a 1kilo box to a 24 tonne container. Their services include a very handy disassembly and reassembly service.

Setting up home
Property Management - The services of a property management company, particularly if you will not reside all year round in the Algarve, can be very useful. From setting up and monitoring utilities and billing, to making sure the garden and pool are in top condition. a good property management company such as Blue Sky Villas will look after your property and can put it to work for you in your absence through holiday rentals.

Home and Décor - For a new home or a rental property, businesses such as TDW Furniture can make your life easy. They can supply bespoke beds and couches, made to your measure. Want extra long or extra wide? No problem - TDW can help. They have a large showroom where you can see the quality of their products, and you can work with them to order your bespoke furniture.

For unique and decorative pieces Algarve Elegance is a great option. Craftsmanship and style, bespoke designs that are functional and beautiful. And for tired or out of style pieces, Furniture Facelift can give a new lease of live to much loved but weary furniture.

Outdoor Living – the fabulous climate is a decisive factor for many people in moving to the Algarve. Make the most of the weather by maximizing your use of the garden or terrace. Add or renovate a pool and make it as energy efficient as possible with a good pool cover. Or opt for a hot tub. Algarve Hot Tubs has some amazing tubs and saunas, including saunas with a view! Aside from the pleasure of using a hot tub, they can be easily installed, don't require huge space and the team from Algarve Hot Tubs offer a fabulous pre- and post-sale service.

Gardens – a lush and green garden is a thing of beauty and a property management or gardening company such as Q Landscape can help you achieve it. Remember though that the gardens need to be watered and in the Algarve, the rainfall is not up to the job. A great way to ensure you have a beautiful green lawn is to opt for synthetic grass. Grasshopper Greens uses top quality products and their years of experience to ensure a lush, natural-tone lawn all year round. You can even have them build you a putting green or padel court….

TV and Internet – a fast and reliable internet connection is essential if you want to stream your favourite shows, play games or work remotely. Lazer Telecom offers super-fast fibre broadband currently covering Vilamoura, Quinta do Lago and Vale do Lobo areas. They also have premium TV packages provided by AMLA. S.O.S.UK TV gives you access to the world of UK and Sky TV with a huge range of channels available plus a 14 day catch-up facility.

Security – while Portugal is generally considered one of the safest places in the world to live, some common sense is required. Having an alarm on your property is a good idea, particularly if it is a villa or stand-alone property. And having a good insurance policy that fits your specific requirements is essential. Jim Player Insurance is an independent insurance agent and they have decades of experience in brokering policies to suit their clients who have moved to Portugal from elsewhere, providing home and business insurance as well as health and high value items insurance.

Heating and Cooling – as you might expect, air conditioning can be a welcome relief in the summer from the hot sun. And although winter temperatures can be mild, houses and apartments can feel quite cold, which can come as a surprise, so you may need heating options too. Being in the Algarve, solar solutions make sense and EuroCooling and Air Con Algarve have plenty of options for home and water heating and cooling, as well as pool heating systems.

Four legged friends - Nothing says home like having a pet. You can adopt or acquire a pet when you move to Portugal, or even bring your pet with you. Euro Pet Transport provides pet transportation between the UK, Portugal, France and Spain, so that if you make the move to the Algarve, your pet can come too.
And if you have to travel, leaving your pet behind for a few days, then check out the Dog Hotel Algarve. Owners and their pets love it. It's peace of mind for the humans and great fun for the dogs.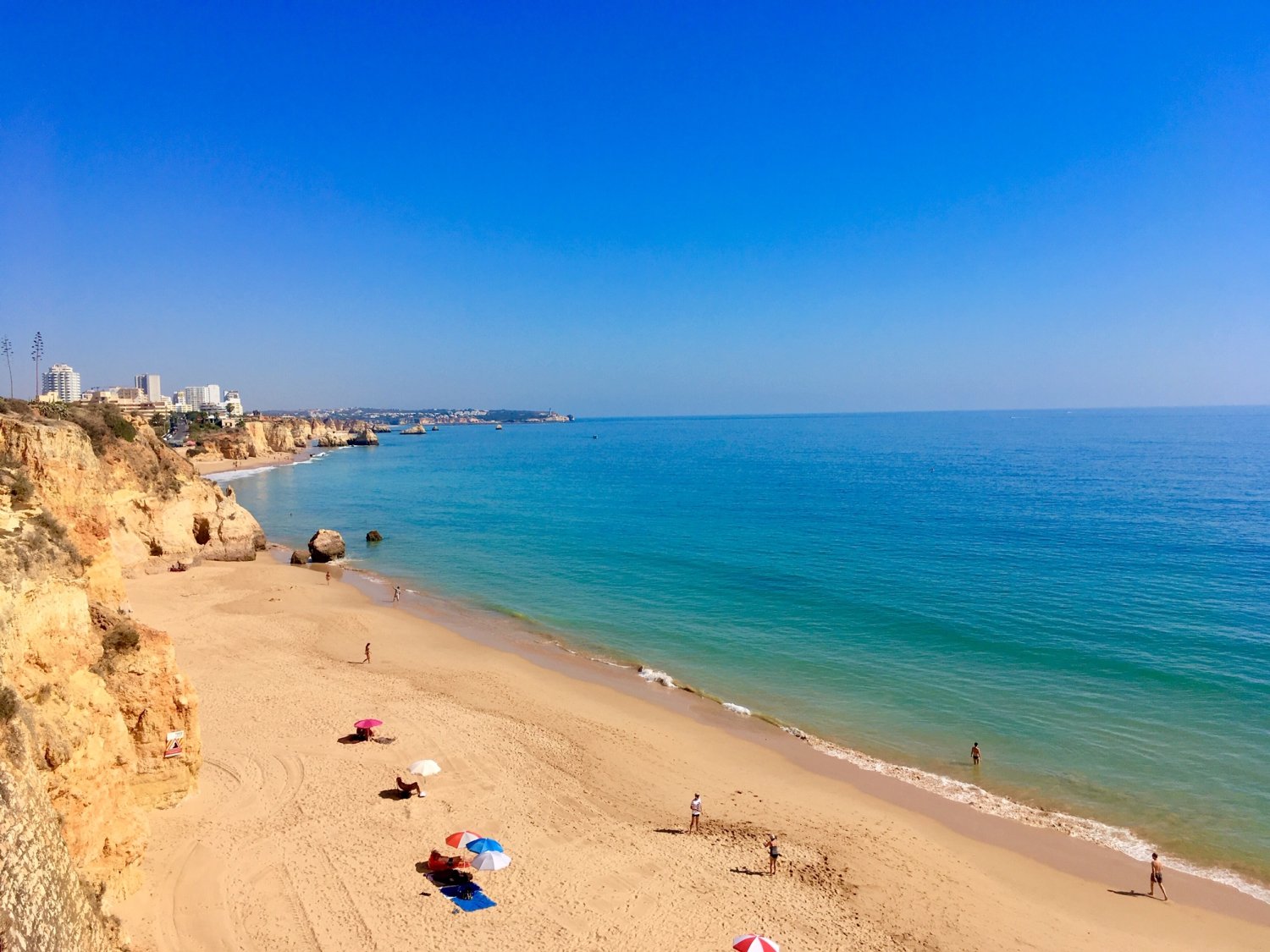 Embrace your new life
And finally, let's not forget the fun stuff. The Algarve enjoys over 3000 hours of sunshine each year, has 89 Blue Flag beaches (2019), around 40 first-class golf courses, some great tennis facilities and a growing number of places to play padel – with a great events calendar too - an internationally acclaimed motor race track, one of the most beautiful coastlines in the world, home to the famous Benagil cave, gorgeous food and wine, relaxed and welcoming hosts who are quite proud that their corner of the world is considered one of the very best places to live. And that all important, intangible, feel-good factor - as they say here: "Está-se bem no Algarve".

You might also like