Algarve Health and Wellness Travel
Inspiration Lifestyle Top 10
Why Gen Z to Baby Boomers are coming to the Algarve
Our Top Experiences and Tours in Algarve:
If youʻre booking your trip to Algarve last minute, we have you covered. Below are some of the top tours and experiences! Why the Algarve is where wellness and health travellers, Gen Z and digital nomads flock to and is one of the best places to retire to or live in, connected to nature, with fresh air to breathe.

The Algarve is justly famous for the amazing beaches and year round sunshine. But to reduce the region's attributes to only grains of sand and rays of sunshine is overlooking much of what makes southern Portugal one of the

best places to visit, to reconnect, to live and invest in or to retire to.

Check out the top reasons why the Algarve is one of the best wellness and new life destinations, offering quality of life that ticks practical as well as aspirational boxes

.

In search of wellness

A much-used term these days,

wellness

is defined by Merriam-Webster as the quality or state of being in good health especially as an actively sought goal. Seeking out conditions that allow for optimal health and wellbeing is a priority for Gen Z, Gen X, millennials and those approaching retirement. The abundance of vitamin D delivered via daily sunshine is an important element of the Algarve's attraction but there are others, such as:

Excellent medical facilities

– there is a network of private and public health services in Portugal. Expat residents of Portugal and the EU can join the state healthcare system which generally provides a high standard of care. Private hospitals networks, such as HPA, and clinics like the

Orange Medical Centre

, have agreements with a vast array of insurance providers and are popular options for elective medical procedures such as cosmetic surgery and aesthetic treatments or dental treatments, as well as dealing with emergency or chronic health issues.

Wide range of accommodation with wellness options

– whether to undergo a medical procedure or simply to enjoy a period of rest, recovery and relaxation, the

accommodation

options are outstanding.

VILA VITA Parc

resort is home to the only

Sisley Spa in Portugal

, using products that combine an advanced scientific approach with the finest natural ingredients, including plant extracts and essential oils.

Organic

Neal's Yard Remedies

are available at

Vivenda Miranda Spa

in Lagos.

There is a great choice of locations for wellness retreats, pamper days, detox and yoga holidays, such as beautiful

Casa de Mondo

in Boliqueime and Casa Fuzeta in Olhão.

Of course, you don't need to leave your home for self-care.

Algarve Hot Tubs

install quality hot tubs, saunas and swim spas across the Algarve. Soaking in your hot tub on a mellow Algarve evening, while the sun sets is good for both body and soul.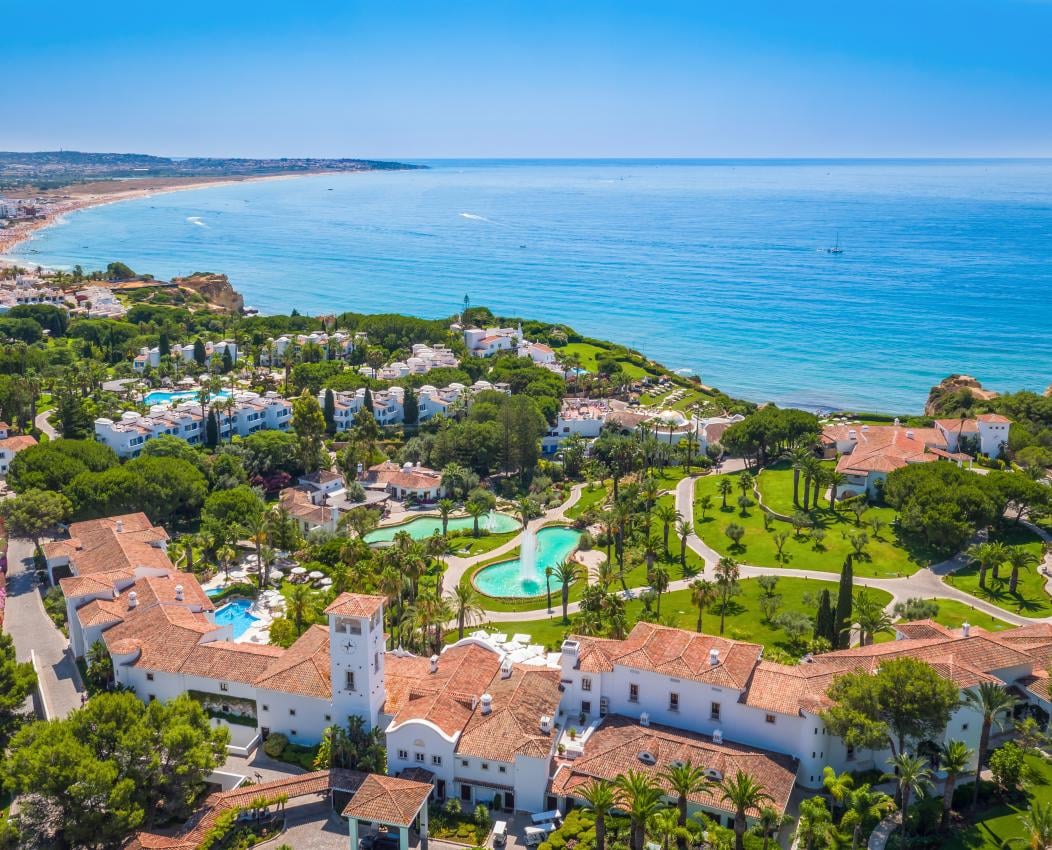 VILA VITA Parc
The upcoming Algarve Tourism Conference aims to explore "new tourism for new times" with a focus on wellness, health travel and creating a sustainable, circular economy. Global 'wellness tourism' spend is rising rapidly and expected to surpass €900 billion by 2022, representing 18% of the global tourism market. Meanwhile, the GWI (Global Wellness Institute) predicts wellness tourism trips to grow by 8% annually reaching 1.2 billion by 2022. The Algarve's unique attributes, current infrastructures and future investments could see the region become the top destination for health and wellness travel, as well as the number one choice for those seeking to find better work-life balance in beautiful natural surroundings.
Work-Life Balance
If
remote work
and a
good wi-fi connection
mean you can work anywhere, it makes sense to choose somewhere beautiful that offers the chance to do other things you enjoy. The Algarve ticks this box, offering:
Superb sporting facilities
The Campus
at Quinta do Lago offers high performance facilities for elite athletes as well as enthusiastic amateurs. National rugby, football, triathalon and para-olympic teams have trained here.
Padel and Tennis
– there
tennis holidays at Vale do Lobo
and Quinta do Lago and other resorts, as well as private and
municipal tennis clubs
, such as
ATF - Algarve Tennis and Fitness Club
, where you can enjoy social tennis or join tennis lessons. Or take on some Padel. One of the fastest growing sports around, there are super
padel clubs across the Algarve
. As an added bonus, the social element of padel is a great wave for new residents in the Algarve to make friends.
Golf
– as a serial winner of
Best Golf Destination
awards, the Algarve offers over 30
golf courses
. For fun, for making connections or doing business, the quality of the courses is top class. The
Algarve was named Golf Destination of the Year 2020
and there are some excellent
golf offers
available.
Gyms
– in every town and in many resorts there is a choice of gyms and fitness facilities, including popular
Crossfit
centres.
Natural beauty
– over
150kms of amazing coastline
to explore when the work day is done. The Algarve region is perfect for
walking, hiking, biking, sailing, surfing, kayaking
or whatever your preference may be. Protected areas rich in bird-life and flora, salt-pans and sandbanks, miles of beaches, intriguing
caves
and gentle hills – all close to hand.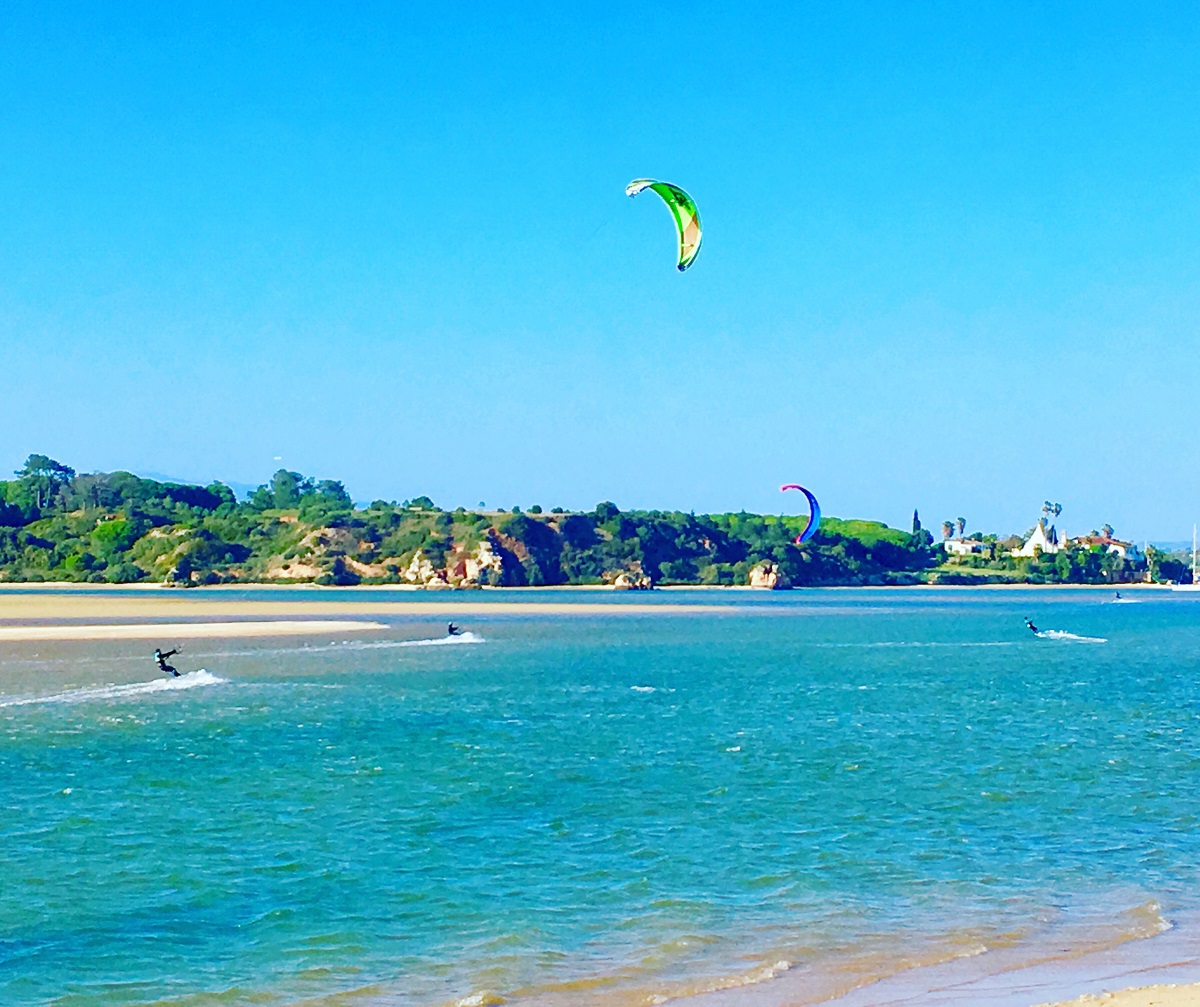 Work conditions
– for
digital nomads
trying to get work-life balance right it helps to have the right working conditions. A good
internet connection
(
Lazer Telecom
have very speedy connection in the Central Algarve region) is a must have. If you like to work in company rather than alone there are several
co-working spaces
in the Algarve, in Faro, Portimão and Lagos for example.
Innovation
– one
thing you may not know about Portugal
is that it has a strong track record of innovation and a current
vibrant start-up scene
. The
Algarve Tech Hub
aims to promote and grow the Algarve region as a global technological hub for technology-focused companies and individuals.
Easy Access
– flight times to
Faro airport
from much of Europe is 3 hours or under with a good choice of routes. Lisbon, with an even greater selection of international routes is just a short flight or a 3 hour train or road journey from the Algarve
Money Matters
If you decide to relocate for lifestyle or retirement, the sunsets are even prettier in your chosen destination if it makes good financial sense to move there. Portugal offers some excellent incentives.
Non Habitual Residency
– a programme which can essentially
allow you to receive foreign income, such as pensions, tax free.
Tax incentives for returning residents
– if you fulfil certain conditions and return to Portugal before 31 December 2020, you could qualify for a 50% reduction in employment and self-employment income tax for a five-year period (source:
Blevins Franks
).
Golden Visa programme
- offers a renewable one-year residence permit to those who buy Portuguese real estate valued at €500,000+ (€350,000+ in urban regeneration areas), or who invest a minimum amount (starting at €250,000) in various types of Portuguese enterprise (source : Blevins Franks).
Do seek expert and qualified advice to ensure you benefit from the various programmes. See our
Expat guide
and
Portugal tax
page for more information
Property
Buying
property in the Algarve
is generally considered to be a good investment. Resorts such as
Vale do Lobo
are tranquil and private, with ocean and golf front properties that have proven resilience in the property market. Owning property here is as much about buying into a lifestyle where the luxury lies in the natural setting, the clean air, ocean views and endless beaches, as it does in the bricks and mortar.
Good investments are not limited to beachfront resorts. There is a growing number of people looking for properties, such as old farmsteads in more
rural locations
or in
residential towns
such as Faro, Portimão, Tavira and Olhão which are among some of the
best places to live in the Algarve
. There are large multinational real estate agencies in the Algarve as well as independent agencies such as
Lwl Properties
in Tavira, or
Sunpoint Properties
in Praia da Luz and
Casas do Barlvanto
in the western Algarve. With many years experience in their local markets, these independent agencies often have the best insights and expertise in making sure a property transaction runs smoothly.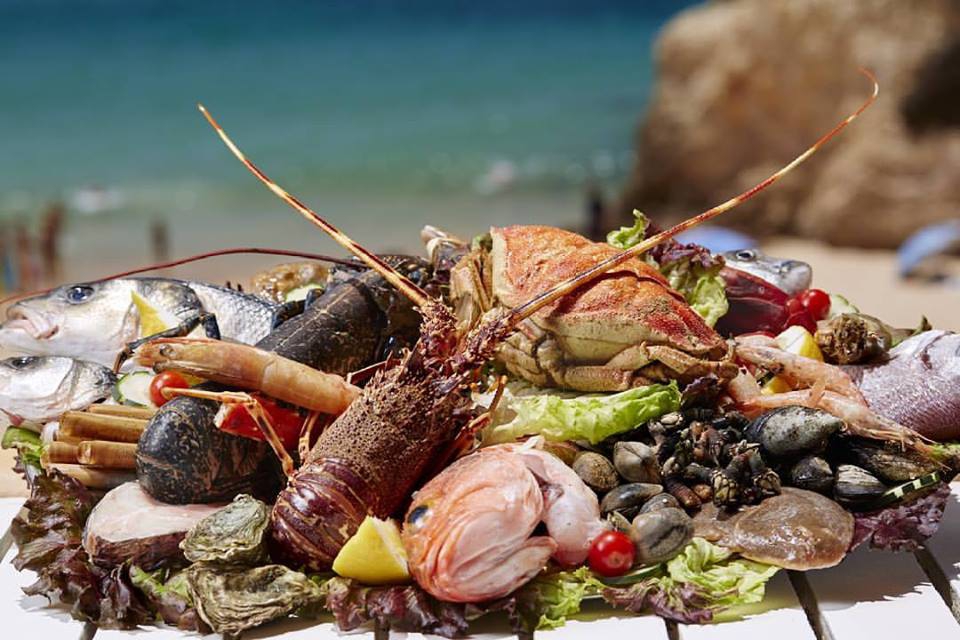 Quality of Life
If you are travelling or relocating for health and wellness reasons, to find a better lifestyle, this is a major factor. Portugal gets top marks across many different aspects of quality of life and is ranked
#1
on the 2019 InterNations Expat Insider Survey
Quality of Life index
. Portugal is considered the
3rd safest country in the world
according to the Global Peace Index 2019. The Algarve is considered to be one of the
best beach destinations
in the world, with 88 beaches awared the Blue Flag in 2019. The region has also been ranked by Forbes and CNN as one of the
best places to retire to
. The
weather
is a major bonus - not too hot, not too cold and with over 300 days of sunshine per year. The quality of food available in markets and at restaurants is consistently high with an empahsis on fresh and seasonal produce. Locals tend to follow a mediterranean diet rich in omega fats from fresh fish and seafood, plenty of vegetables and fruit.
Portuguese food
can be simple but very tasty. It is easy to eat very well and very healthily.
YOU MIGHT ALSO LIKE
Making the Move to the Algarve
Portugal is the world's Leading Destination 2017
Setting up a Holiday Home in Portugal
Top Tips for Buying and Selling Algarve Property
Explore the Algarve all year round
VILA VITA Parc leads the way for sustainable luxury tourism in the Algarve​
VILA VITA Parc Resort and Spa - an enduring gem
Guide to Quinta do Lago
High Performance Campus, Quinta do Lago
Discover 5 hidden gems in the Algarve
Algarve - 19 Reasons to Visit in 2019
Best Walks in the Algarve
Wild Wild West Algarve - 4 activities to awaken your wild side
Bird Watching in the Algarve
Diving in the Algarve