Portugal Taxation Information
What you need to know about tax in Portugal
If you are moving to Portugal, own or plan to buy property there, you need to know about Portuguese tax. Find out about NHR - non-habitual tax, tax free pensions, capital gains and more.
To the uninitiated, and for many
Algarve expats
, the obligations and opportunities of
tax in Portugal
can be confusing. There is expert advice available that can ensure that whether you are planning to retire to the Algarve, set up business here or just spend part of the year here, you can do so in the most tax-efficient and legal way possible.
Recently, many people have opted to move to Portugal, particularly to the Algarve, to enjoy not only the fabulous lifestyle, but also the very attractive tax incentives. The
NHR - Non-Habitual Resident
tax regime makes it possible for
foreign pensions to be received almost tax free
in Portugal. There are also other foreign generated incomes that receive significant tax breaks.
Expert advice is essential to ensure all obligations are met and all opportunites are seized.
Follow the links below for information from Algarve tax and financial services consultancies on a range of topics.  
NHR - Non-Habitual Resident tax scheme

Pensions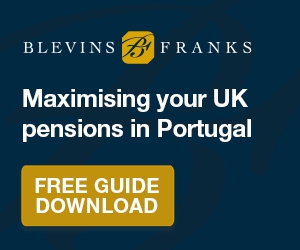 Property Taxes and Captial Gains Tax
Setting up Business in Portugal
Your Financial Health
Income Tax
YOU MIGHT ALSO LIKE