Top 5 Portuguese White Wines for under €15
Food & Drink Top 10
Wine expert Antonio Teixeira from Rolha Wine Bar in Porches chooses his top white wines from Portugal
My Guide Algarve
asked wine expert Antonio Teixiera to recommend his
Top 5 Portuguese White Wines for under €15
. Here is his list of top wines that feature
only Portuguese grape varieties
. Antonio is owner of
Rolha Wine Bar in Porches
where the wines are all 100% Portuguese - not only produced in Portugal, but made using only Portuguese grape varieties. Housed in a quaint building dating from the 1700's,
Rolha Wine Bar
is a treasure trove of fabulous wines.
Prefer red wine? Read Antonio's recommendations for the best Portuguese red wines for under €15
Top 5 Portuguese White Wines for under €15
Quinta das Bágeiras Colheita Branco, 2015, Bairrada
12.5%, Maria Gomes, Bical and Sercial
Price: €7
Quinta das Bágeiras is a producer from the Bairrada area and with an excellent reputation in Portugal for creating wines with great potential to age. The wines are produced using traditional methods and using only local grapes.
Quinta das Bágeiras Colheita Branco is an austere wine with high acidity, some vegetable and mineral notes, it is a perfect wine to accompany poultry and fish.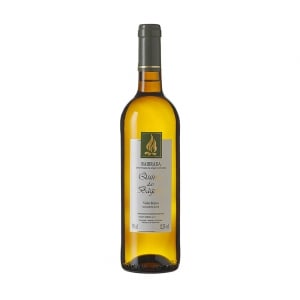 Monólogo Avesso 2016, A & D Wines, Minho
13%, Avesso
Price: €7
A&D wines is a producer committed to sustainable farming and minimal intervention practices to ensure the health of the soil and the environment with the purpose of producing quality-driven Vinho Verde and Portuguese white wines.
Monólogo Avesso is a monovarietal wine produced with grapes from Quinta de Santa Teresa estate.
It's a refreshing wine with great aromatic expression and elegance made from the Avesso grape variety that is is used in many vinho verde blends. This wine works well with rich fish dishes and poultry.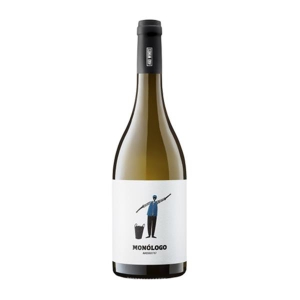 Quinta do Ameal 2015, Lima, Vinho Verde
11%, Loureiro
Price: €8
Quinta do Ameal is a small estate with a history that stretches back to 1710. In the beautiful setting of the Lima Valley region, the estate produces excellent wines from the organically grown Loureiro grape variety.
Quinta do Ameal 2015 is a wine with low alcohol content (11%), with refresing acidity, lots of citric notes and some minerality. The recomendation from the producer is not to drink it very cold, best served around 10º celcius.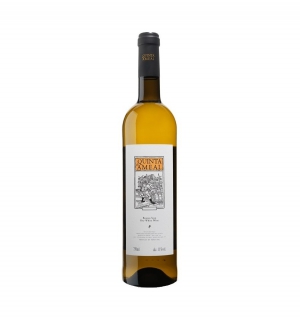 Herdade do Cebolal 2015, Setubal
14%, Arinto and Fernao Pires
Price : €10
The Herdade do Cebolal wine estate is located on the Costa Alentejana, just 10 km from the sea.
In the 23 hectares of vineyards, which has belonged to the same family for over 100 years, they invest in the production of superior grapes to ensure quality and elegant wines.
The wine has aromas of tropical fruits and fresh flavours with mineral notes and excellent crispy acidity are present.
Quinta de Saes Encruzado, Dão
13%, Encruzado
Price : €14
Quinta de Saes is located in the northern part of the Dao, in Northern Central Portugal. The region has very specific climatic conditions and a long history of producing exceptional wines. Alvaro Castro, one of Portugals' foremost wine producers, creates this outstanding wine from the sustainably farmed and indigenous Encruzado grape.
Still very young, with citrus fruit, grapefruit and mineral notes involved with mild toasted wood.
Voluminous and expressive mouth, with fantastic acidity, mineral end cheerful, crisp, and long finish.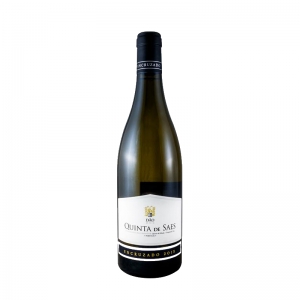 All of the above wine are available to sample and purchase at Rolha Wine Bar.
Read more about
Rolha Wine Bar in Porches
.
Saúde!
YOU MIGHT ALSO LIKE: