Best Portuguese Red Wines for under €15
Editorial Food & Drink Lifestyle
Top Red Wines made from Portuguese grape varieities
Discover the
best 5 Portuguese red wines for under €15
made from Portuguese grape varieties only.
Wine expert
Antonio Teixiera
recommends the following wines that are
100% Portuguese
. Antonio is owner of
Rolha Wine Bar
home to a great selection of purely Portuguese wines. Located in the small village of
Porches
, Rolha Wine Bar is set in a centuries old building and offers great Port and Cheese tasting sessions as well as wine.
Prefer white wine? Check out Antonio's recommendations for the Top 5 Portuguese White Wines for under €15.
TOP 5 PORTUGUESE RED WINES MADE FROM PORTUGUESE GRAPE VARIETIES
Tonel 10,
Casa de Saima, Bairrada
12%, Baga
Price €8
Casa de Saima is a producer of classic Bairrada wines. Tonel 10 is made in Saima's oldest vinyard, Vinha da Corga, using traditional treading of grapes and natural fermentation in lagares. The wine is aged in a large, seasoned, wooden vats(tonel) for 12 months.
The palate is light to medium in body, though full of red fruit and berry flavours, with an herbaceous touch. We can say that is a traditional Baga.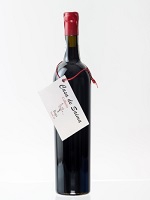 Cabrita Negramole, Cabrita Wines, Algarve
14.5%, Negramole
Price €7
The Cabrita Wines winery is a famliy run business in the Silves area, Algarve, with about 7 hectares of vines, most of them dedicated to traditional Algarve grape varieties such as Negramole, Crato, Manteúdo. The Cabrita Negramole has a light ruby color and the aroma reveals great intensity of fresh red fruit, showing an elegant texture. Gold Medal - Concours Mondial de Bruxelles 2017; Gold Medal - International Wine Challenge 2017.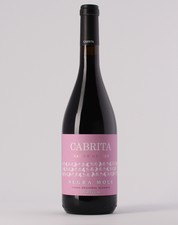 Paulo Laureano Organic Vinhas Velhas, Altentejo
14%, Aragonez, Trincadeira, Alicante buschet
Price €12
Paulo Laureano is one of the most reputable wine consultants and oenologists in the Altentejo region and he has collaborated with over thirty of the region's producers to create many of the Altentjo's most famous wines.
Paulo Laureano has his own vineyard in Vidigueira where he only uses Portuguese grape varieties.
Vinhas Velhas is an organic wine with a complex aroma of ripe fruit, wild berries blended with spice and wood. Soft taste, well balanced acidity, long perception of the fruit.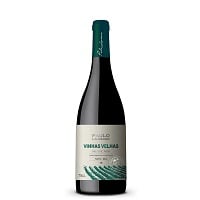 Mariposa Reserva, Dão
13.5%, Touriga Nacional, Tinta Roriz, Alfrocherio
Price €13
Mariposa Wines are made using natural processes, preserving much of the natural aromas, flavors and the natural acidity of the grapes of the Dão region.
This wine is complex, with notes of wild berries and spices and is aged 1 year in used French oak barrels.
On the palate it is full and ripe, with firm but satin tannins.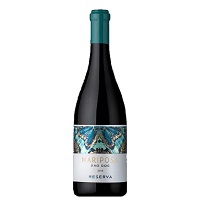 Quinta dos Termos Clarete, Beira Interior
13.5%, Touriga Nacional, Rufete, Fonte cal
Price €10
Quinta dos Termos is a family owned wine producer in the region of D.O.C. Beira Interior.
It is located next to Serra da Estrela. The vines are planted at 450 meters of altitude, with south exposure in poor granite soils, which favour a premium grape ripeness
Quinta dos Termos Clarete is a blend using 2 traditional grapes from the Beira interior region Rufete and Fonte Cal, this last a white variety giving freshness and elegant aromas to the wine.
The wine has ruby color and flavors of red fruit with medium body, good structure and elegant finish.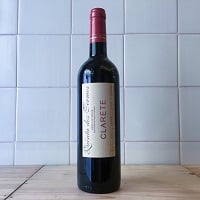 YOU MIGHT ALSO LIKE