Gay Weddings in the Algarve
Inspiration Lifestyle
The Algarve is the ideal destination for your gay wedding.
Our Top Experiences and Tours in Algarve:
If youʻre booking your trip to Algarve last minute, we have you covered. Below are some of the top tours and experiences!

It's hard to believe that just over 50 years ago loving the wrong person could make you a criminal in the UK. Until 1967, when homosexuality was legalised in Britain, men certainly had to watch their step to avoid ending up on the wrong side of the law. And, although homosexuality among women was never outlawed in the UK (thanks to Queen Victoria's naivety), it wasn't in the too distant past that women who braved stepping out of the closet and declaring themselves 'lesbian' faced a largely unaccepting world.

Fast forward 50 years and societal attitudes towards same-sex relationships has dramatically changed. In the year 2000, The Netherlands were the first to recognise same-sex marriage as a legal union. Portugal joined the growing list of countries sanctioning gay marriage in 2010 and the UK followed in 2013.

Civil Partnerships or Civil Unions are now permitted in many places across the world and the number of countries in which same-sex marriage is now legal is increasing. Many of the world's best-loved celebrities are openly 'out' and keen to publically celebrate their same-sex love. Pop legend Elton John and his partner David Furnish were one of the first gay couples to enter into a civil partnership in 2005 and in 2014 the couple converted their partnership to a marriage.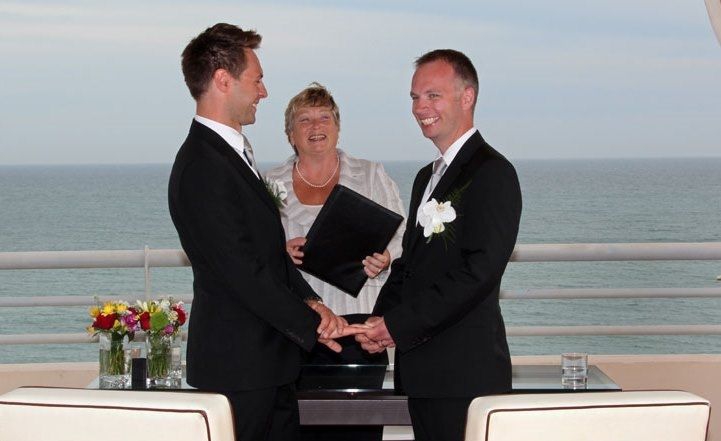 Say "I do" in the sun-kissed Algarve
If you're thinking of tying the knot in the Algarve, you're not alone. Portugal's sunny southern region is one of the most popular wedding destinations in Europe. Not surprising given that the Algarve enjoys around 3,000 hours of sunshine a year and is less than three hours flying time from most European destinations. What's more, many flight operators offer low-cost fares to Faro Airport, so travel expenses won't make a huge dent in your budget.
Getting married abroad can be the answer to your prayers if you're trying to avoid inviting seldom-seen relatives, or if you're perhaps wishing you could escape unwanted pressures or negative attitudes. Whatever your reason for wanting to wed overseas, the Algarve is the perfect location to host your special day. If you long for a quiet romantic union or you crave a big bash with all the stops pulled out, there's sure to be an ideal venue or setting in which to create your dream wedding - from mountain tops to sandy beaches, luxury villas and rustic Quintas, to boats and beautiful islands - everything's possible!

If you want to wed at sea, check out Condor de Vilamoura, a unique 34 metre schooner with twin masts. With a capacity for up to 120 people, an experienced and friendly crew, and a fabulous bar and lounge area, the Condor de Vilamoura is a great option for your pre- or after- wedding party or even for the wedding itself.

If you're looking for an intimate and romantic wedding venue in the Algarve hills, Casa de Mondo  may be the perfect location for you. Casa de Mondos' hosts, Harriett and Mondo, will arrange each detail of your wedding to reflect your personality and wishes, with some additional touches of Casa de Mondo magic to make your day extra special.

And, when it comes to transport for your wedding, the Algarve can offer up some pretty original ideas. For example, you can turn up to your big day in a Tuk Tuk!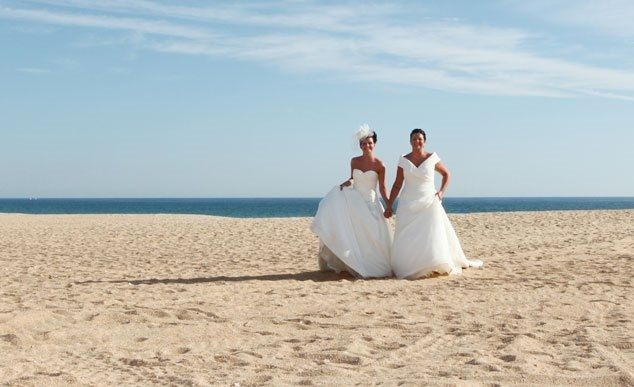 Using a wedding planner
Arranging a wedding may sound like great fun, but the truth is it's time consuming and often stressful, particularly if you're planning a wedding abroad. A professional wedding planner can save you unnecessary stress during the planning process and, most importantly, on your wedding day. There's a choice of wedding planners based in the Algarve, including a service dedicated to gay weddings, so it's worth checking them out.
If you'd rather plan your day yourself but need support in Portugal, an Algarve wedding planner can help. But remember, although it may be a one-time event for you, wedding planners do it every day!  A good wedding planner will have far more experience than you in organising successful events. They will also know all the venues in the region and the top local suppliers, meaning they will be able to advise you on the right location for you and negotiate the best deals too. They will also become your creative partner and help you to shape your ideas into a unique wedding plan. What's more, they will be up-to-date on all the legal requirements and can arrange all the necessary paperwork for you as part of their service. So, if you thought hiring a wedding planner was going to increase your budget, think again – you'll more than likely save some cash! 
Whatever your sexual orientation, the sun-kissed Algarve is a perfect destination for your wedding and your honeymoon too, so there's no need to rush off after your big day. Stay and enjoy the culture, cuisine, golden beaches, stunning scenery and more.

YOU MIGHT ALSO LIKE