Day After Wedding Party Ideas for the Algarve
Hot List Inspiration Lifestyle
Wedding celebration Day 2 - time for fun!
What to do the day after your wedding in the Algarve. Find some great wedding party venues, from beach restaurants and clubs to boat trips and secret getaways to make Day 2 of your wedding in Portugal as fabulous as Day 1.
There are many great reasons to hold your
wedding in the Algarve
. Hosting a fabulous day after wedding party is right up there as one of the best! Getting married abroad gives you more than just one day to share with family and friends, as many guests will choose to spend several days in resort. An at home wedding often leaves the bride and groom feeling they had little time with their guests. A wedding in the Algarve on the other hand, means you can enjoy pre- and post-wedding fun days. The beautiful sunshine, gorgeous beaches and great food are added bonuses.
Here are some suggestions for Day After Wedding Parties in the Algarve. Many of these are great
wedding venues
too, so you can mix and match.
Day After Wedding Parties by the beach
There are excellent wedding venues in the Algarve and many of them are on the coast or on the beach. Day after parties can enjoy beachside venues too. You can opt for a brunch to start day 2, host a relaxed summer lunch or opt for sunset drinks and dinner.
The Shack
, Quinta do Lago.
Main image above
.
The Shack
is a fabulous spot for a relaxed day after party. Stylish yet laid-back, The Shack is set right by the lake in
Quinta do Lago
with a beach area, cabanas and sunbeds, decking over the lake and a great atmosphere. Live music can be arranged and special menus agreed. There are some fabulous
wedding venues in Quinta do Lago
, so keeping the day after party local makes things easy for your guests.
Izzy's Beach Restaurant
, Praia do Garrão, between Vale do Lobo and Quinta do Lago
A long-time favourite,
Izzy's
is all about great food, friendly service and that amazing location overlooking the beach. Relaxed and informal, it's an excellent venue for a wedding day after party. The menu features seafood, meat and vegan options with both international and Portuguese dishes. Bespoke menus can be arranged for your party.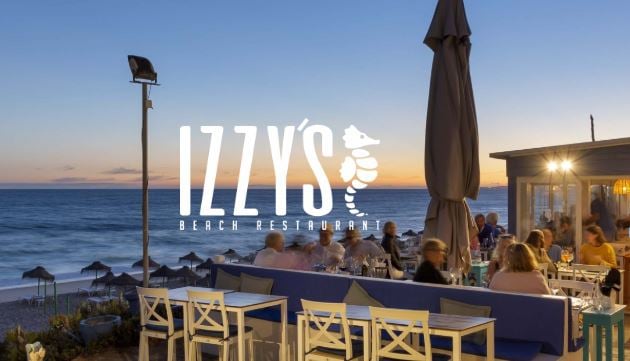 Izzy's
BJ's Oceanside
, Almargem, between Vilamoura and Vale do Lobo
BJ's Oceanside
is a classic beach restaurant with a relaxed atmosphere and legendary hospitality. BJ's can cater for day after lunch and dinner parties and live music can be arranged. It's also a very popular wedding venue with lovely personal touches.
Praia Dourada Beach Club
, Armação de Pêra beach
VILA VITA Parc
is among the top wedding venues in the Algarve and
Praia Dourada
is one of their off-resort restaurants. Located on the beach at Armação, with miles of golden sands stretching towards Galé and Albufeira, the beach club is stylish and modern with the guarantee of five star quality and service that you would expect from a top resort. Day beds, sun decks, live music and bespoke menus make the day special.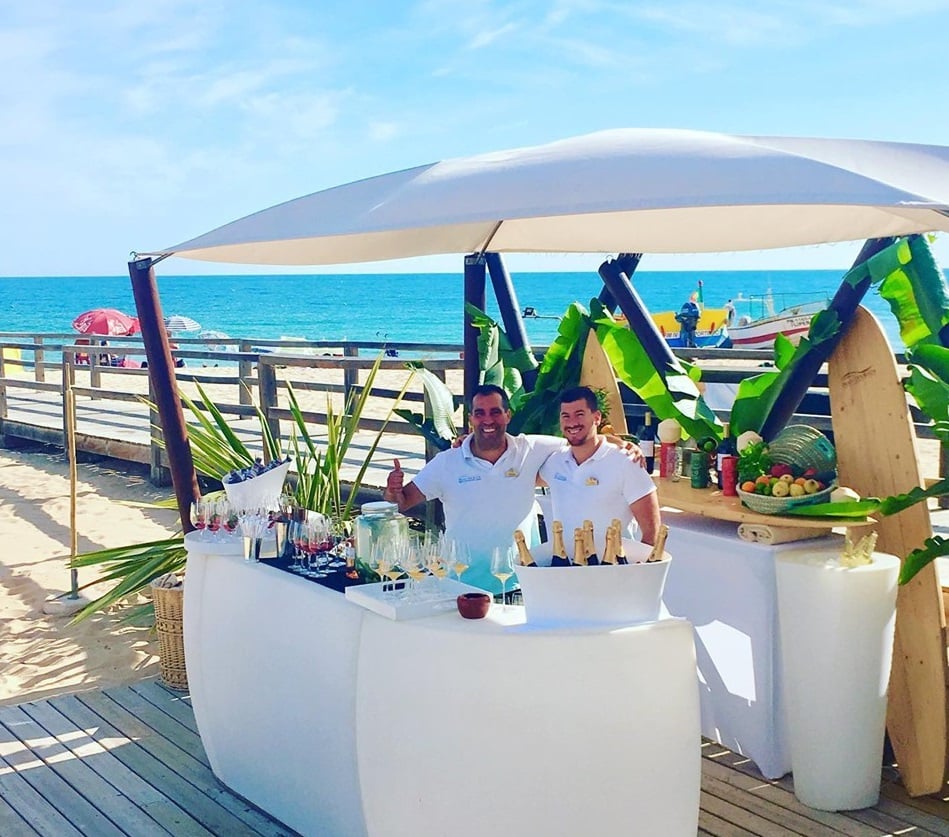 Praia Dourada Beach Club
NoSoloÁgua Beach and Pool Club
, Praia da Rocha
NoSoloÁgua
is stylish, chic and cool - a party venue that will wow your guests. Located in
Praia da Rocha
, there is a Pool Club with a huge circular pool overlooking the ocean and the restaurant has tables dotted around the terrace perched atop the beach. The Beach Club has huge bali beds and laid back vibe and always has great sounds by the resident DJs. NoSoloÁgua is great as a day after venue and also ticks all the boxes as a
wedding venue
or
hen party
spot.
Caniço
, Prainha, near Alvor
Caniço
is one of the most sought-after wedding venues as it is a
magical spot
, recessed into the cliffs and overlooking a secluded beach. It's also a great place for a day after celebration. Rustic and chic, the setting is quite unique. For some sand-between-your-toes fun, tables can be set up on the beach, the band plays on the sand beneath the cliffs and you can dance beneath the stars with your toes in the sea.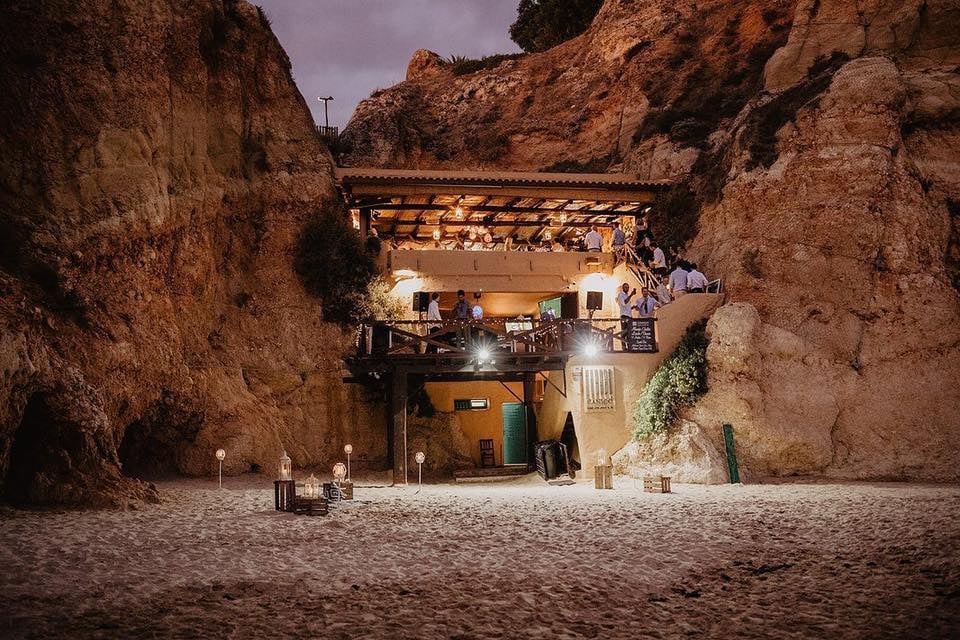 Caniço
Julia's,
Praia do Garrão
Julia's
is one of the best-known beach restaurants and bars in the Vale do Lobo - Quinta do Lago area. A super beach-level bar with a fun, dancing-on-the-tables vibe, a sunny garden terrace and a spacious upper restaurant with plenty of indoor and outdoor space. Fabulous views all around to go with the great food. Live music is a regular event here and parties have never been so good!
Dunes, Praia do Garrão
An all day to night beachside restaurant and bar, Dunes is a friendly spot with great food and super views from the terrace. Group parties and celebrations are one of Dunes specialities. They can craft special menus for your celebration, organize BBQ buffets with live music, and create a relaxed and welcoming ambience that is perfect for the wedding fun that is Day 2.
Find out more about
Dunes Beach Bar & Restaurant
Day After Wedding Parties at Sea
Imagine sailing the clear waters of the Algarve, sunshine on your shoulders, drink in hand and stunning views to feast your eyes upon. How fabulous would that be as a day after party? The Algarve coast is incredibly beautiful, dotted with amazing caves such as the
Benagil cave
and the best way to see it is from the sea. You can opt for relaxed cruises along the coast with private
BBQ on a secluded beach
, enjoy a
boat party
with live music and flowing drinks or a chilled
sunset cruise
to end a perfect wedding weekend. There are majestic sail boats and modern catamarans available for private hire and the boats range in size, catering for smaller more intimate groups to larger parties of well over 100 people.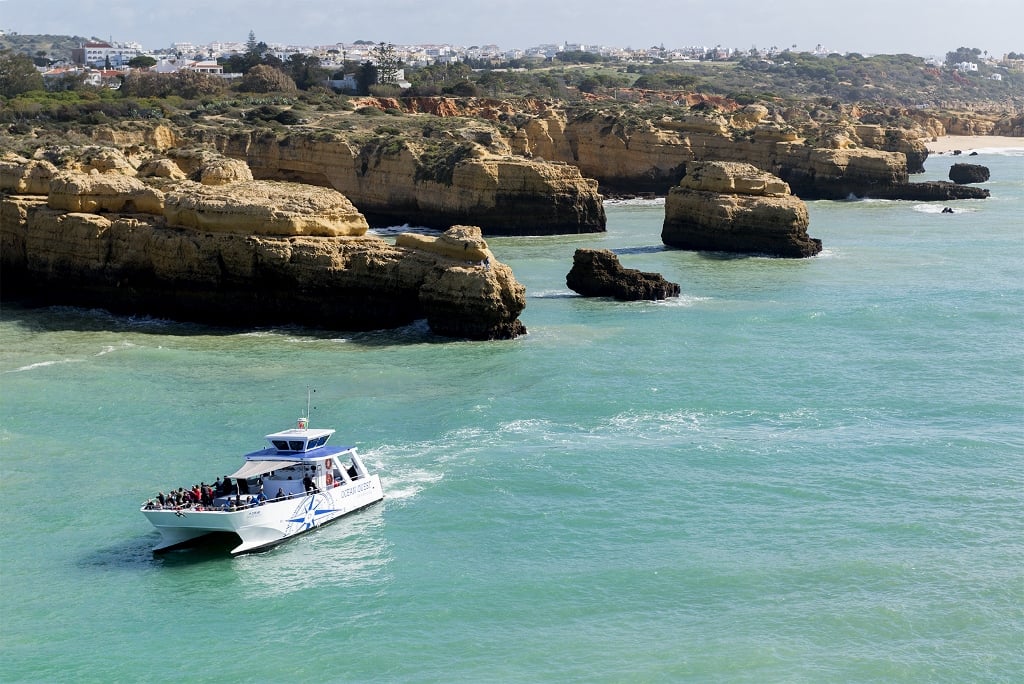 Ocean Quest
Ocean Quest
, sails from Vilamoura
A modern catamaran,
Ocean Quest
combines great service with wonderful cruises. There is a bar on board and catering can be arranged. Family friendly and family run, Ocean Quest sails the coast, exploring the caves and searching for dolphins in the wild.
AlgarExperience Boat Trips
, sails from Albufeira
AlgarExperience
has a fleet of catamarans available so can cater for both smaller and very large groups. They offer catering packages, live music or DJ, BBQ on the beach and stylish sailing on the sea.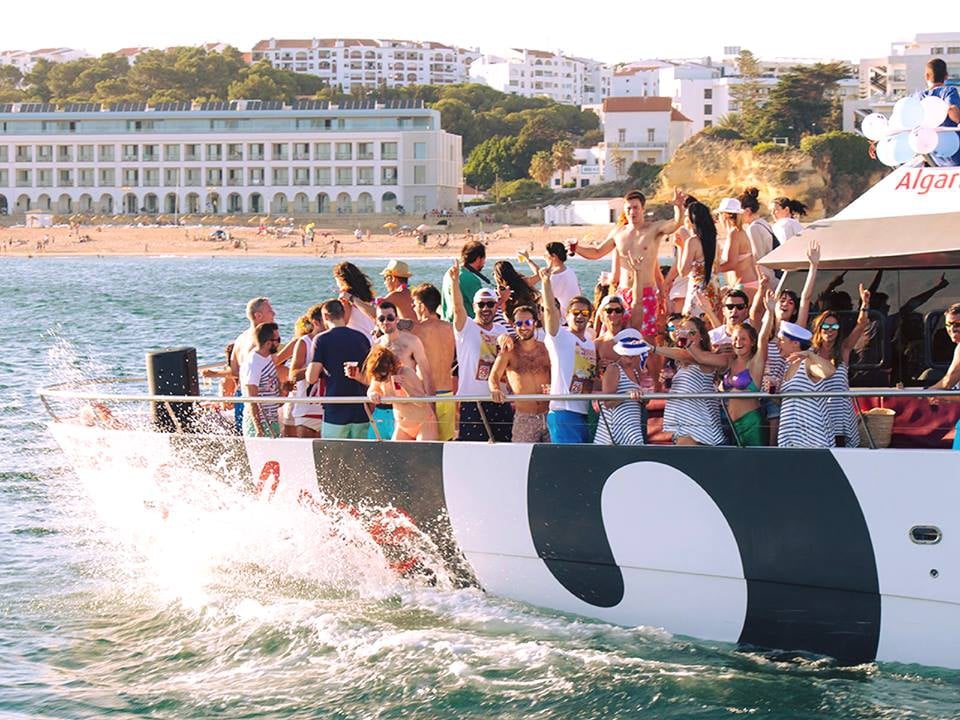 AlgarExperience
Condor de Vilamoura
, sails from Vilamoura
A classic sail boat with twin masts, the
Condor de Vilamoura
is elegant and stylish. There is a below deck, air conditioned lounge and bar and sunny decks to enjoy the views and the tranquility of sailing powered by the wind.
Santa Bernarda
, sails from Portimão
The
Santa Bernarda
is a graceful sail boat that evokes times past. Soak up the sun on the beautiful wooden decks and admire the fabulous scenery. Come ashore for a BBQ on the beach or explore the caves and grottoes along the coast. This is quite a unique boat and will definitely be remembered by your guests.
Ophelia Boat Tours
, sails from Portimão
The Ophelia is a modern catamaran with sun and shade decks and bar on board. Bespoke cruises can be arranged for boat parties, BBQ on the beach or cocktails at sundown. With a feel good vibe, the Ophelia is perfect for a wedding celebration. For something different you could combine a chilled boat cruise with the adrenaline of an off-road
jeep safari
, organized by the same company.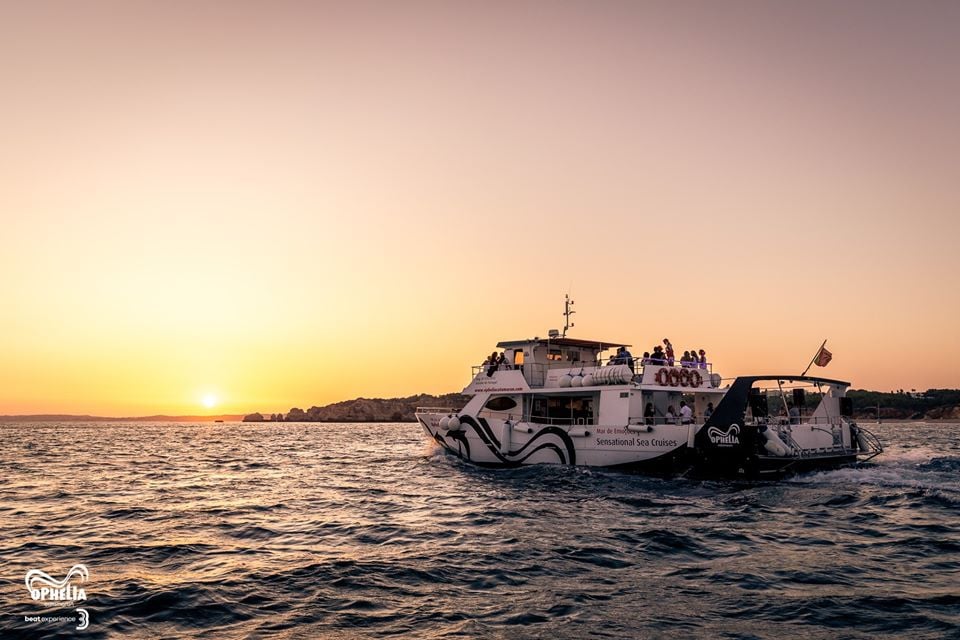 Ophelia
Bom Dia Boats
, sail from Lagos
The
Bom Dia
boats are two beautiful traditional portuguese boats that can take you to explore the natural wonderland that is
Ponta da Piedade
, a fantasy landscape of caves, grottoes and strange rock formations near the town of
Lagos
.
Day After Wedding Parties at an Irish Bar
Many Irish couples choose to marry in the Algarve. The romantic scenery, sunny skies and being just a short flight from Ireland are all reasons in its favour. Once the formalities of the big day are over, a day after wedding party is a chance to chat, laugh, dance and catch up with everyone. Most
Irish Bars in the Algarve
can offer catering and can arrange a BBQ or party menu. Live music and entertainment is on offer and of course, cráic is guaranteed.
The Black Stove
, Alvor
Irish owned and run,
The Black Stove
offers great food and hospitality and can cater for large and small parties. There is a
private room
for parties and entertainment can be organized.
Alvor
is a very popular wedding destination – the village church is very picturesque and the beach is superb. The Black Stove is a great meeting point for your wedding guests. And should your day after party clash with some sporting event, don't worry – The Black Stove is one of the best bars to watch sport in, as there are multiple screens facing different directions so you never miss any of the action.
The Irish Pub
, Vilamoura
Overlooking
Vilamoura
marina,
The Irish Pub
location is perfect. The bar has a huge outside deck and bar. Known for its great live music and fun atmosphere, the Irish Pub is perfect for afternoon drinks as the day slides into night.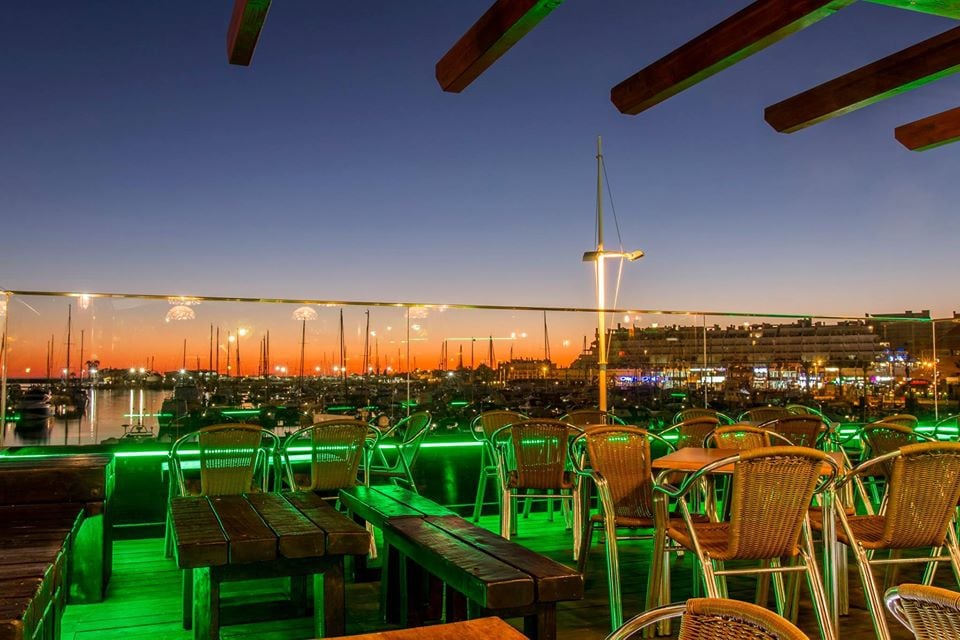 Irish Pub, Vilamoura
Ireland's Eye
, Praia da Rocha
Ireland's Eye
is set on top of the cliffs overlooking the long expanse of
Praia da Rocha
beach and is a traditional style Irish pub that will cater for small and large groups. A great option for a day after late breakfast party enjoyed in the sun.
Secret Escapes for your Day After Party
For something a little different, why not whisk your guests off to a country getaway?
Herdade do Grous
, Albernoa, Alentejo
Just an hours drive from the coast,
Herdade dos Grous
is a country estate, winery and organic farm and part of the VILA VITA group. There is a large artificial lake, walking and biking trails, swimming pools and horse-riding. A visit to the
winery
can be arranged and the restaurant produces delicious and fresh dishes, featuring produce from the estates own organic farm.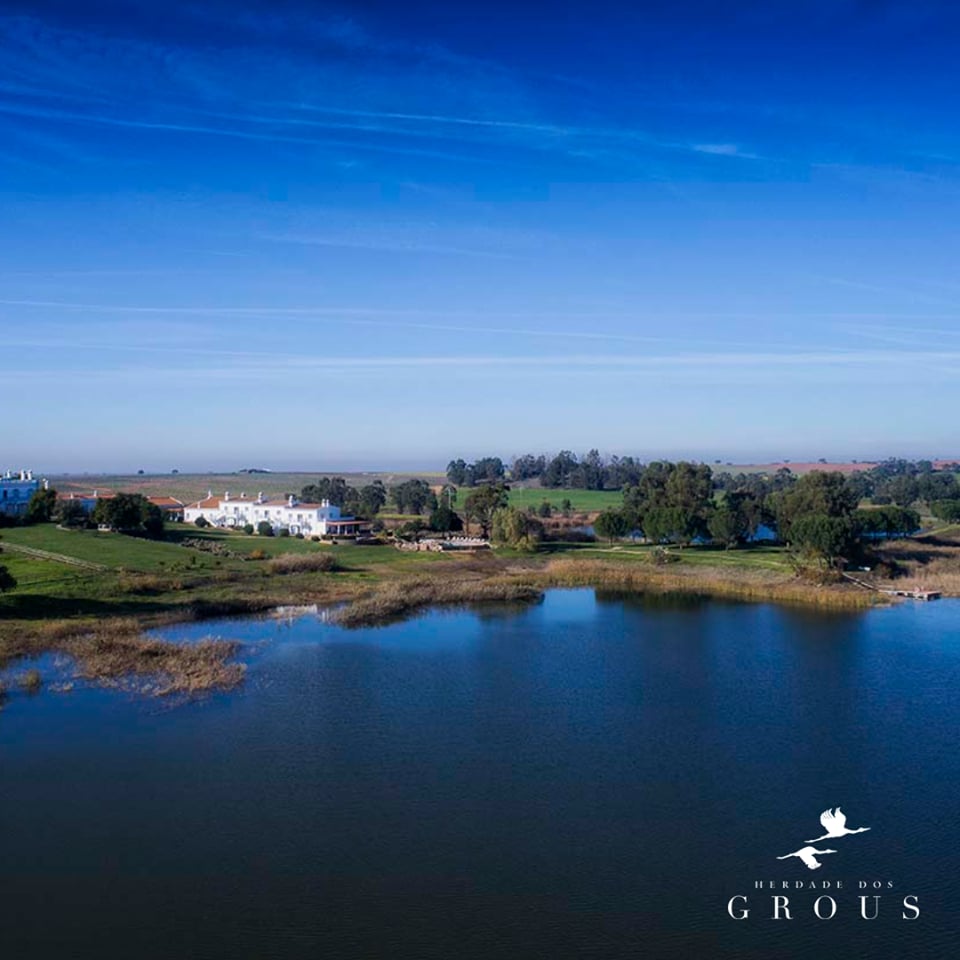 Hog Roast Day After Party
If you already have a private venue and just need the catering services,
Big Red's Catering
is an option. Their speciality is the Hog Roast. Tasty, tender succulent meat served with a wide range of salads and sides – the perfect summer party menu. They can provide everything you might need – food, tableware, dishes, glasses and even the drinks. Vegan and vegetarian options are available too and you choose a relaxed, finger-lickin' BBQ roast or a more fine-dining menu.
Whatever you opt for, you can be fairly sure that your day after wedding party in the Algarve will be sunny and fun. If you're looking for a more active day out, then check out
things to do in the Algarve
.
YOU MIGHT ALSO LIKE