Wedding Planning - how to find the perfect Algarve wedding venue and planning partner
Hot List Inspiration
Perfection is in the details...
Our Top Experiences and Tours in Algarve:
If youʻre booking your trip to Algarve last minute, we have you covered. Below are some of the top tours and experiences!

The perfect

Algarve wedding

– how to find that scenic venue, organize every detail, plan the menu and still enjoy every moment of the special day? Sounds like mission impossible, but it can be done! The trick is in choosing the right

wedding venue

and planning partner.

Pestana Hotels

have several hotels across the Algarve and a dedicated wedding team to do all the planning for you. Leaving you free to enjoy the day and to create cherished memories.

Not every bride wants all the pomp and ceremony of a royal wedding such as the upcoming Harry and Meghan production will entail. But all brides and grooms do want their special day to be a unique reflection of them, to bring their friends and family together, to start the new chapter in their lives in style and with elegance, so that in the future, they can look back and smile at joyful memories.

For many couples, opting to

get married in the Algarve

ticks several of the boxes for making a wedding special.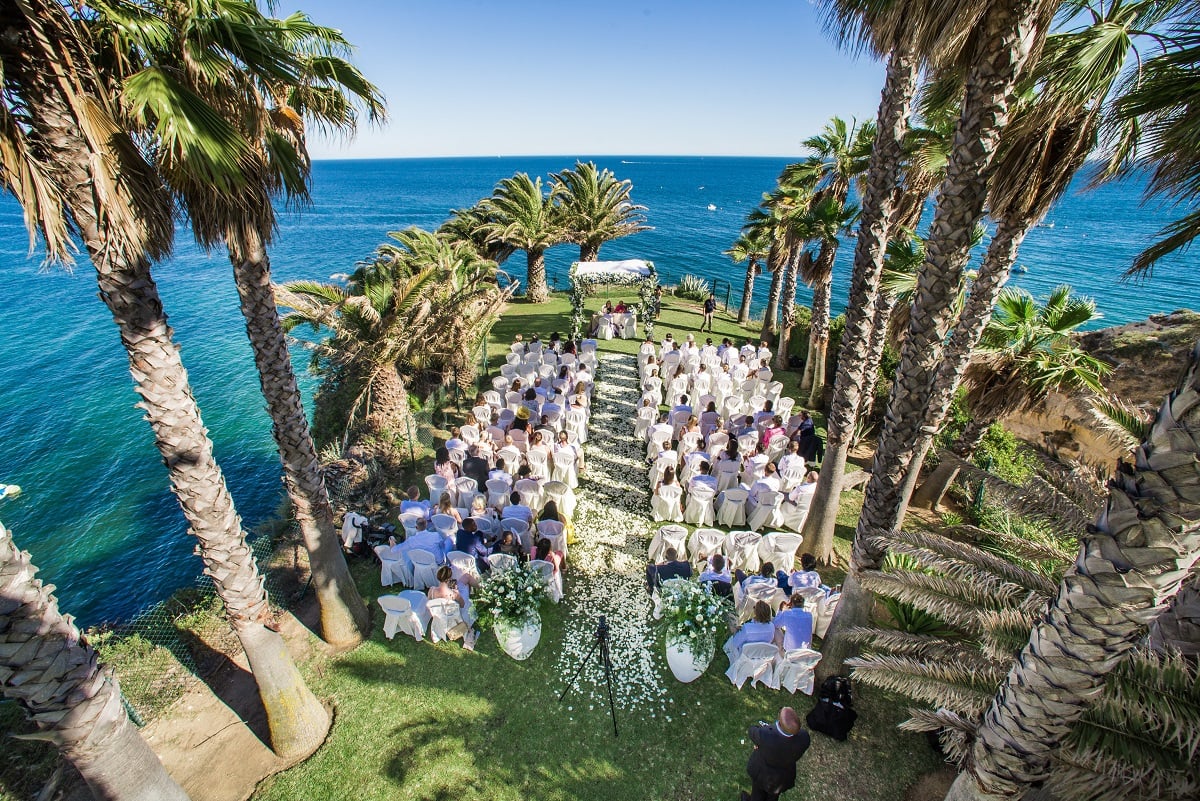 Pestana Viking Hotel
By marrying abroad you can filter your guest list somewhat so your wedding party is made up of those you really wish to share the day with.
With a destination wedding, instead of having just one special day, you can have several special days, as the before and after wedding day parties can make the most of the fabulous beaches and fun things to do.
The wonderful Algarve weather means that sunshine is one of the most dependable wedding guests
the breath-taking scenic venues – the endless blue ocean as the shimmering background, manicured lawns backed by red cliffs, dotted with pretty flowers – make for stunning wedding photos.
Add in delicious food and wine with a wide range of cuisines available and you have the formula for a very successful wedding.
The
Pestana Group
is the largest Portuguese origin hotel brand, with hotels all across Portugal, in Brazil, London and the USA. In the Algarve there are several Pestana Hotels, many of them with amazing
front-line locations overlooking the beach
. This alone is a pretty strong enticement to have your wedding at a Pestana hotel. Add in a specialized team of
wedding planners
, with a series of customizable
wedding packages
on offer to suit an array of budgets and you will understand why the group's hotels are becoming an increasingly popular option for Algarve weddings. You can opt for a pre-set menu and package or add your own individual mark by choosing to mix and match, creating a bespoke package that suits you. (Pestana don't just offer great wedding packages - they have super menus for Family Celebrations too - birthdays, anniversaries, family gatherings. Find out about the
Pestana Family Celebrations
).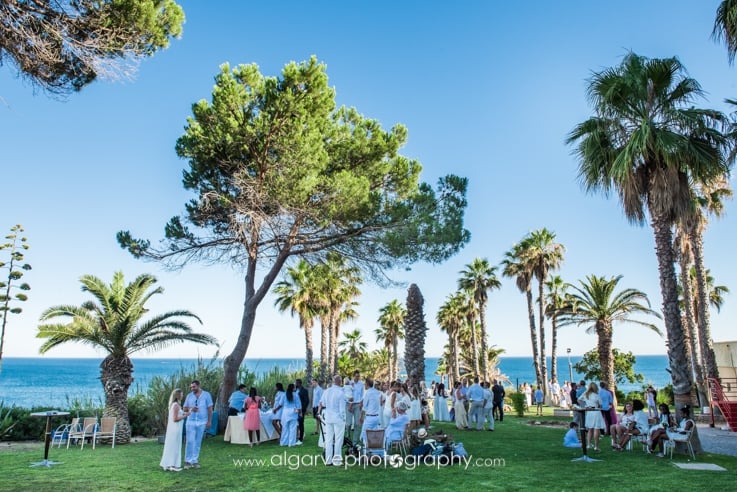 Pestana Viking
enjoys an amazing cliff top location with endless ocean views. The beautiful gardens atop the cliffs jut out in the ocean, with pristine cove beaches on either side. As if that wasn't enough, it is next to the iconic
Senhora da Rocha
chapel, one of the most
romantic spots in the Algarve
and a favourite spot for wedding ceremonies.
Pestana Alvor South Beach
is young and chic, full of light and colour….and just
80m from the beach
! The beautiful infinity pools and deck area are perfect for mingling with guests while sipping cocktails and the
Sea Deck Restaurant
is right on the beach with endless views of the horizon and magical sunsets – a more perfect venue for your wedding reception would be hard to find.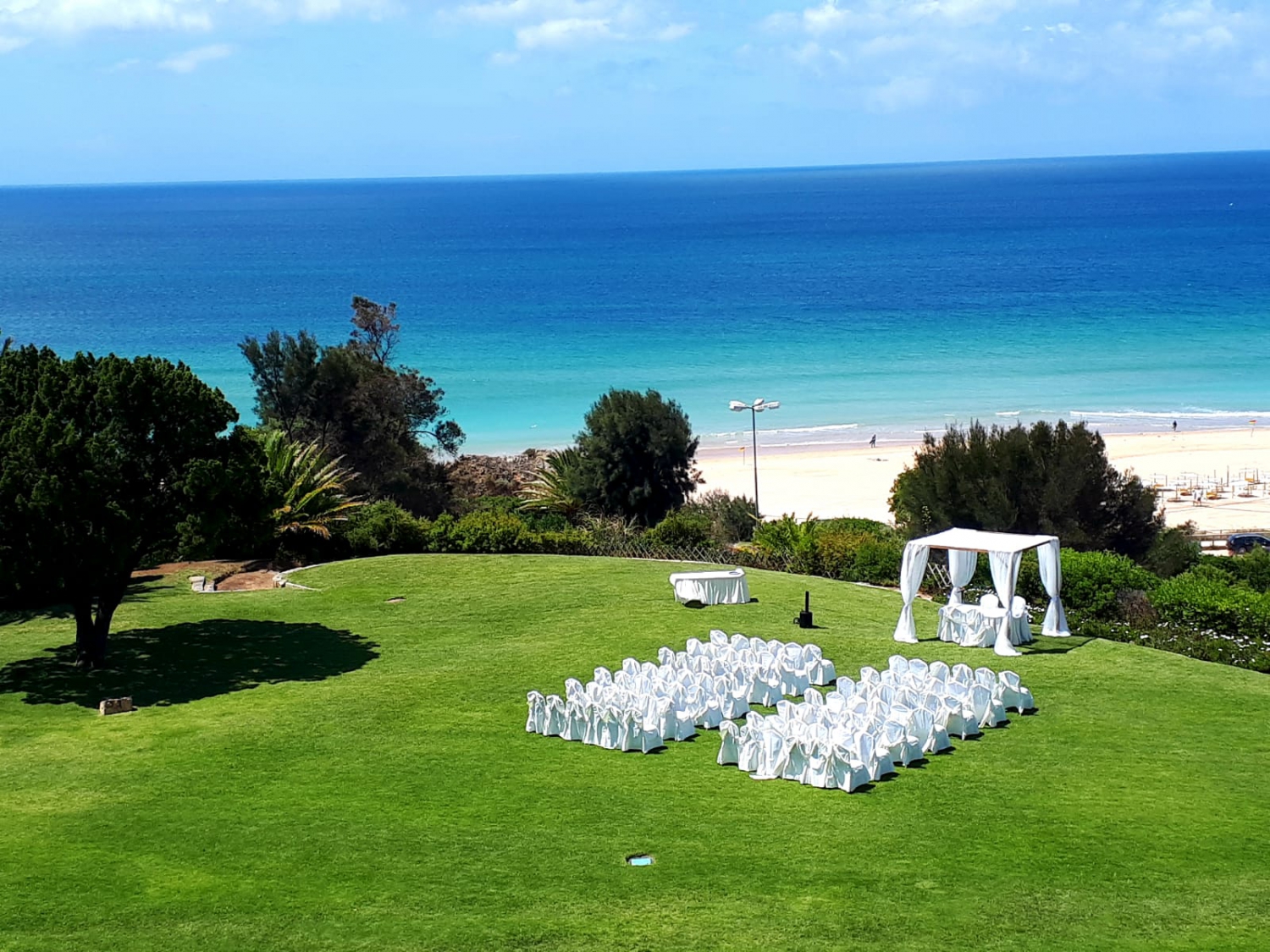 Pestana Alvor Praia
is a hotel with a rich history and sense of tradition. It sits proudly above
Alvor beach
and there is direct beach access by elevator from the hotel. The huge pool is surrounded by deck and lounge areas with magnificent views of Alvor bay.
Nearby is the
Pestana Dom João II
, set right on Alvor beach, with expansive gardens dotted with palm trees to offer shade and colour on summer days.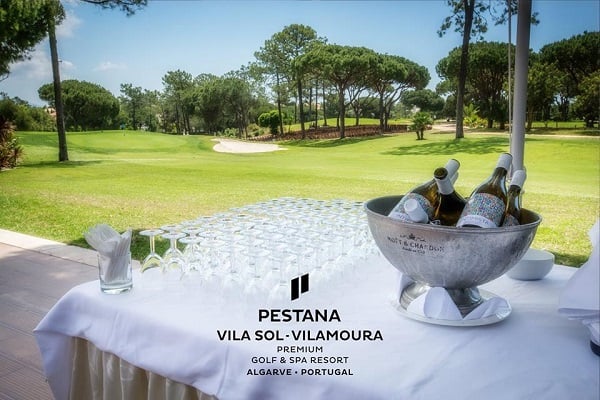 For a different perspective,
Pestana Vila Sol
has the lush greeness of
Vila Sol golf course
– the perfect venue for golf loving guests, who can get in a round or two before the wedding day.
Vilamoura
is nearby, with it's busy and cosmopolitan marina, excellent
restaurants
and lively
nightlife
.
To find out more about the Pestana Wedding services and packages contact
Melanie Nabney at melanie.nabney@pestana.com or call + 351 282 400 900.
See the
Pestana Wedding
brochure.
YOU MIGHT ALSO LIKE