Ocean Restaurant new menu inspired by Memories of Brazil
Food & Drink Hot List Inspiration Lifestyle
Ocean Restaurant continues its voyage of discovery, exploring flavours and cuisines from around the world, resulting in outstanding dishes to be enjoyed at the two-Michelin star restaurant, the fine-dining flagship of Vila Vita Parc Resort.
For 2023, inspiration comes from the distinct and flavourful cuisine of Brazil.
Chef Hans Neuner
and his team embarked upon a research trip to Brazil at the beginning of the year, deepening their knowledge and understanding of the country's gastronomy. The result of this exploration is a new menu, "
Memories of Brazil
," consisting of twelve distinct moments, such as the Traditional Cheese Bread, Lobster "Feijoada," and Moqueca with skate, red shrimp and trout roe, all impeccably prepared with Chef Hans Neuner's signature bold technique.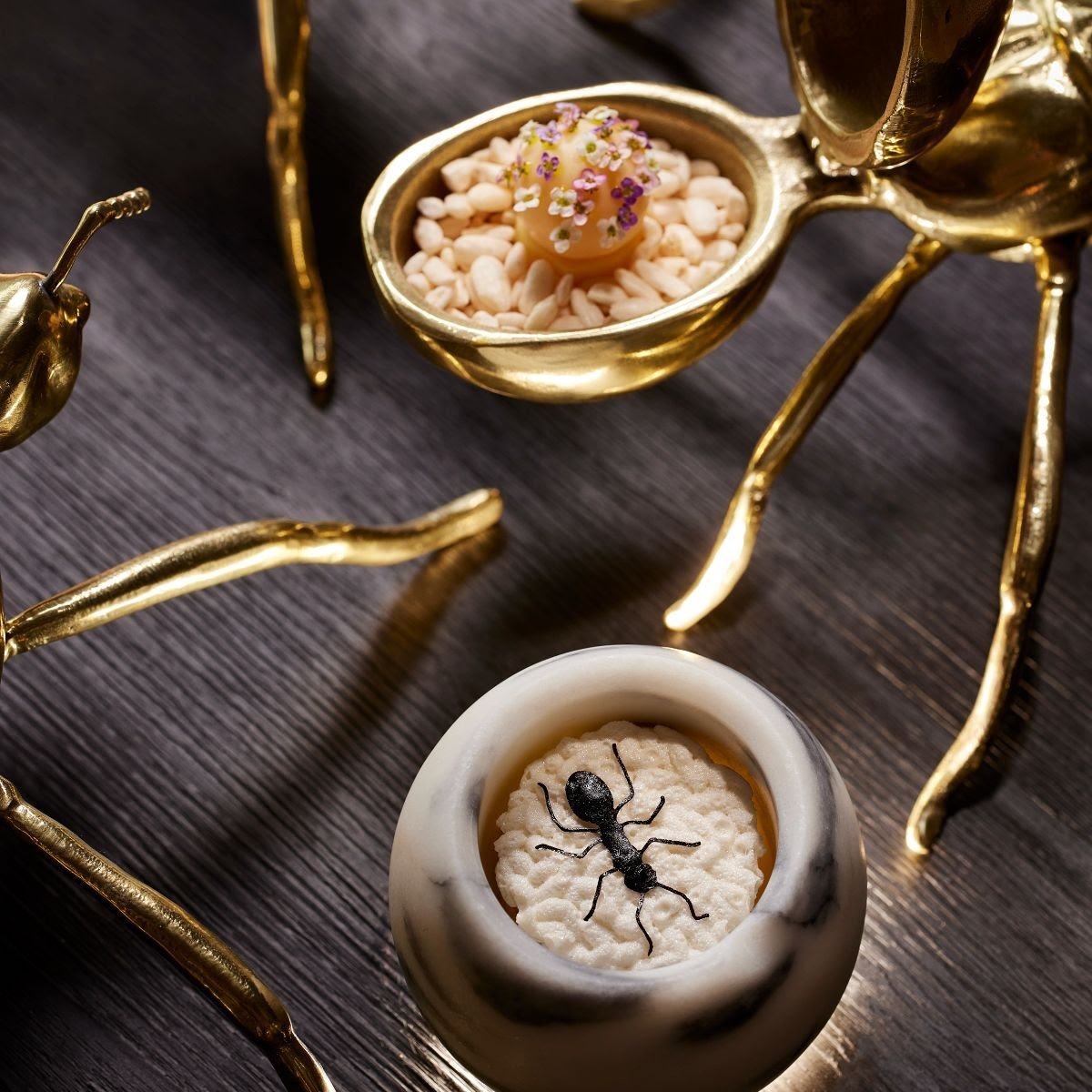 This latest menu follows the success of last year's journey to India, which explored the exchange of flavours and influences between India and Portugal. It is also part of a larger narrative that began with the "Discovering Portugal" menu, a journey from north to south of Portugal, followed by the "Island Edition" menu, which explored the cuisine of the Azores, Madeira, and São Tomé. The journey to Goa followed, delving into the unique and charismatic dishes, typical ingredients, and ongoing influences in Portuguese gastronomy. Each voyage and menu reflects the creativity and skill of Chef Hans Neuner and his team, as well as their fascination and respect for regional products and the seasonality, part of the restaurant's and Vila Vita Parc's commitment to sustainability
The
wine pairing
to accompany the Memories of Brazil menu is carefully curated by sommelier Ricardo Rodrigues, featuring limited and exclusive productions of national and international wines, providing a unique and exceptional experience for all food and wine enthusiasts.
The menu is priced at €265/pp and offers a pairing option for €165/pp.
Ocean serves dinners only, from Wednesday to Sunday, from 19:00 to 22:00. Reservations can be made via restauranteocean.com