A showcase of the Best Algarve Food & Wine
Food & Drink Hot List Inspiration Lifestyle
hosted by VILA VITA Parc
Fabulous Algarve food and wines took centre stage at VILA VITA Parc on 13th June in a wonderful celebration of the region's flavours. The Passionate About Algarve event was a showcase of local talent and hospitality, commitment to excellence, and pride in local roots and effort, proving that the region's growing reputation as outstanding food and wine destination is well-deserved.
Part of VILA VITA Parc's 30-year anniversary celebrations, the
Passionate About Algarve
event brought together leading chefs and wine producers from across the Algarve. Their brief was to bring the flavours and dishes that best embody the Algarve, complemented by quality local wines, and they certainly hit the brief.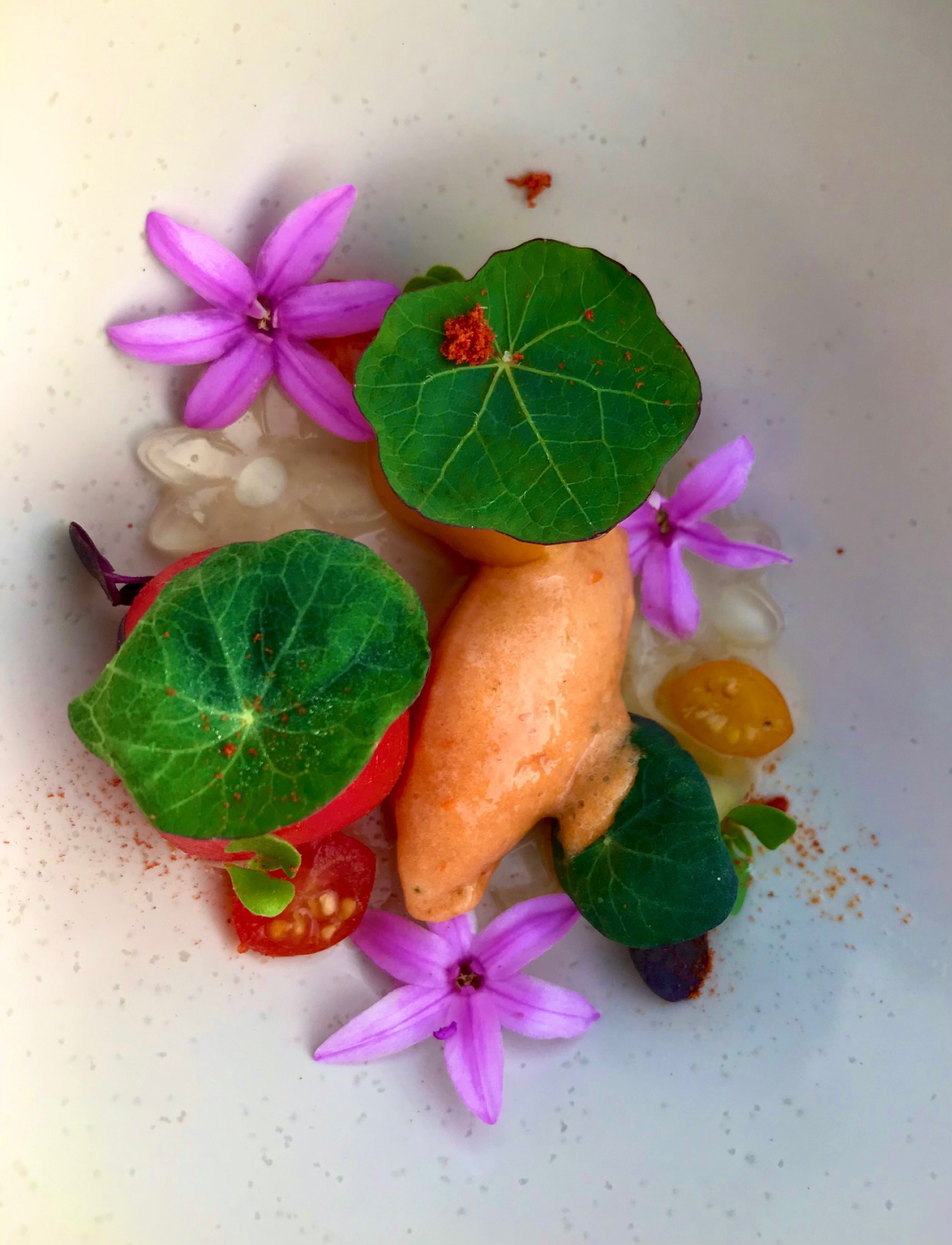 Hosted by
VILA VITA Parc
, at Adega restaurant, the setting could not have been more perfect for a balmy summer evening of fabulous food, palm trees swaying in the breeze, the sun slipping below the horizon as the full moon rose.
The event was a perfect pairing of much more than just food and wine. As one of Europe's leading resorts, VILA VITA Parc has been setting the standards for excellent hospitality and gourmet events in the Algarve since its inauguration 30 years ago, in 1992. Passionate about the Algarve, the resort has always looked to support and promote the amazing local produce, the rich seafood, and the local talent, to a wider audience. As part of the resort's anniversary celebrations, a showcase of Algarve gastronomy was more than fitting.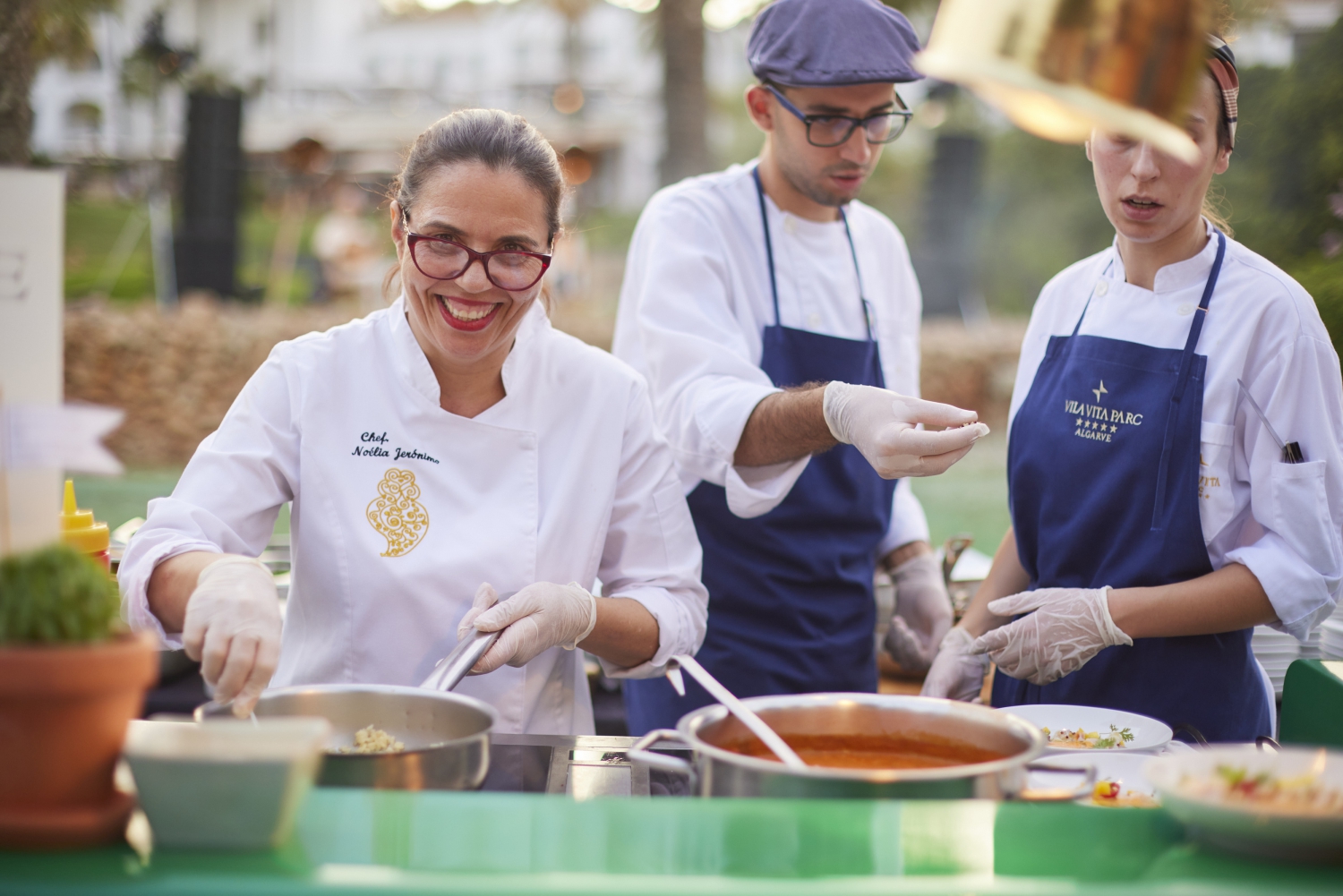 Each chef prepared two dishes for diners to enjoy. Not surprisingly, seafood featured strongly with some delicate yet incredibly flavoursome creations starring tuna, prawns and plankton. Food from the hills was also on the menu with rabbit and pork on offer, as well as light and summery yet very aromatic dishes such as strawberry and cucumber soup, and bio tomatoes with chamomile and pennyroyal. VILA VITA's own pastry chefs were in command of dessert and crafted two outstanding treats - one an ode to the Algarve's juicy, zesty oranges, the other a playful faux cheese with pumpkin jam.
See the
full menu
.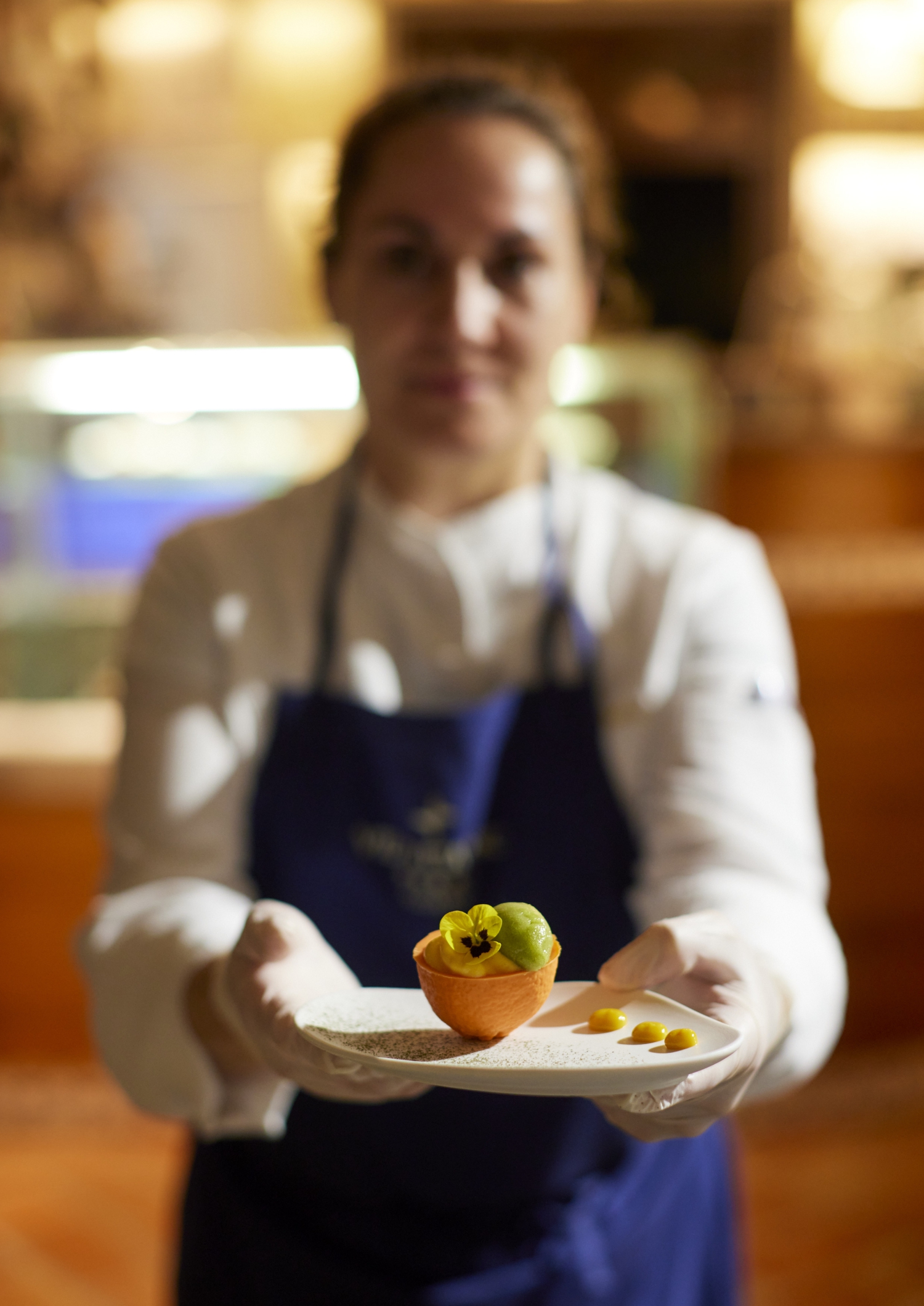 The chefs in action were:
Noélia (Noelia & Jeronimo)
João Oliveira (Vista*)
Luís Brito (A Ver Tavira*)
Louis Anjos (Al-Sud*)
Rui Silvestre (Vistas*)
João Marreiros (Loki)
Wine Producers: Paxa, Morgado do Quintão, João Clara.
Find out more about
VILA VITA Parc's 30-year anniversary celebrations
– an array of gourmet extravaganzas, pop-up concerts and summer fun. Most events are open to the public, not just resort guests.