Things to do this Christmas in the Algarve
Adventure Hot List Inspiration Lifestyle Mini Break
There's plenty of fun on offer in the Algarve over Christmas and the New Year
Our Top Experiences and Tours in Algarve:
If youʻre booking your trip to Algarve last minute, we have you covered. Below are some of the top tours and experiences!

Looking for things to do in the Algarve this Christmas? Check our suggestions for festive fun and New Year's Eve parties, boat trips to Benagil cave, wine tasting experiences, great walks and road trips, as well as seasonal entertainment for the family.
The nearest you'll get to a white Christmas in the Algarve is the surf on the waves. That doesn't mean you can't embrace the festive spirit. Below we give you some Algarve inspiration for the 12 Days of Christmas, as well as some tips and advice on how to get around.


12 DAYS OF CHRISTMAS FUN IN THE ALGARVE

Visit a Christmas Village
Many towns in the region dress up in their festive finery for the Christmas season. There are markets to visit, hot chocolate and mulled wine to drink, ice rinks to skate on, and of course, Santa to visit. With twinkling lights and a touch of magic, the mood is pure Christmas, even if the sun is shining. At Natalandia at Lagos Zoo, there is a special Christmas wonderland and plenty of animal antics to enjoy.
Find out about Christmas fun in Portimão
Find out about Christmas fun in Albufeira
Find out about Christmas at MAR Shopping
Find out more about Natalandia at Lagos Zoo - details coming soon.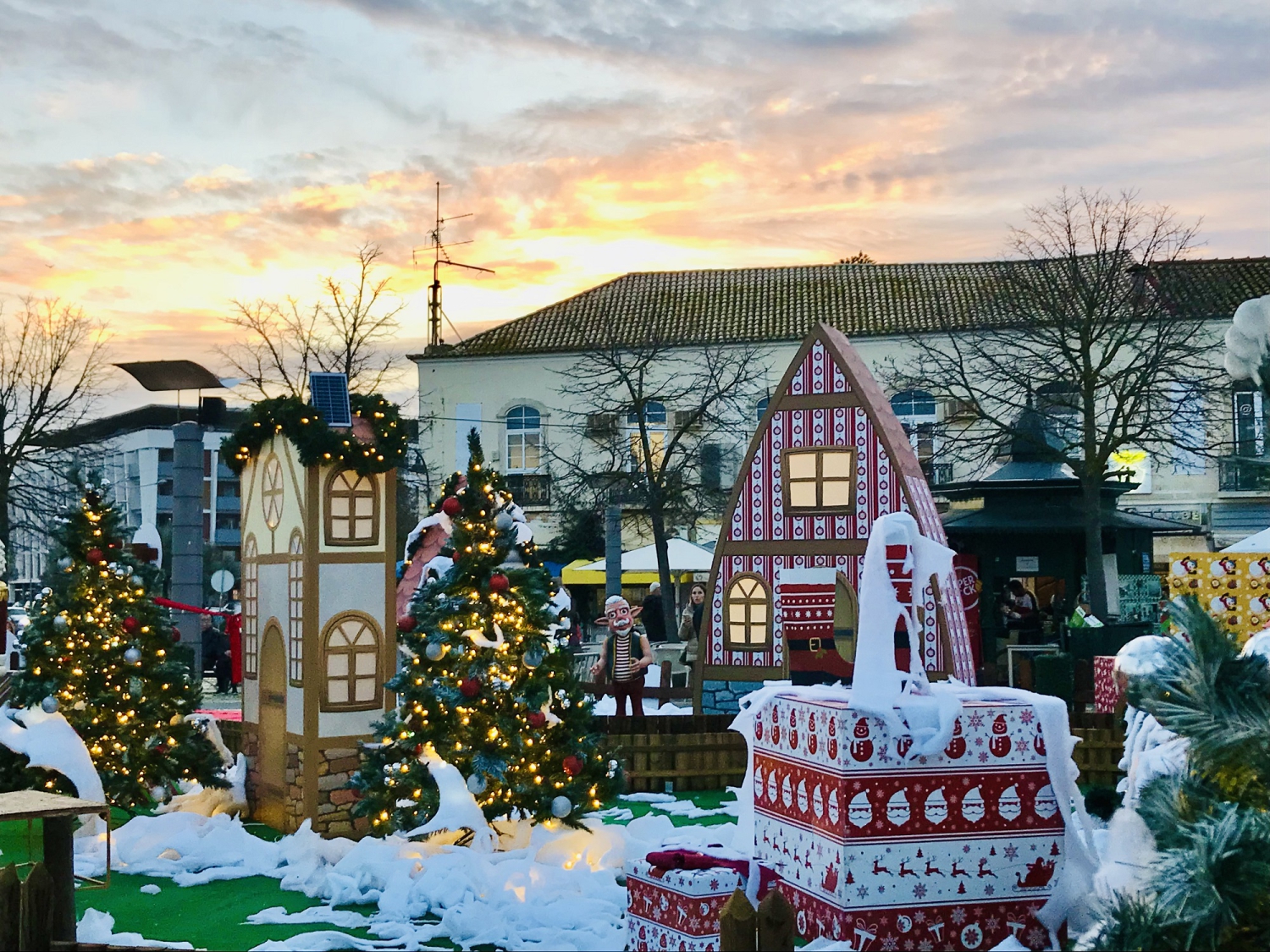 Christmas Village in Portimão

Eat and Drink
Christmas wouldn't be Christmas without some indulgent food and the odd drink. Traditionally, many Portuguese families celebrate Christmas on the night of the 24th, gathering together to enjoy a meal of Bacalhau - salted cod. If that is not quite ticking the box for you, many restaurants offer special festive menus on Christmas Eve and on Christmas Day, as well as for New Year's Eve.

For something quite unique, treat yourself to a visit to Vila Vita Parc's amazing wine cellar. 8 metres underground, and home to about 11.000 bottles of wine, entering here is like crossing a portal to another domain, where liquid magic awaits in the flickering candlelight.
From 26th to 30th Dec. a special Wine Cellar Dining Experience is available, as part of the resort Christmas festivities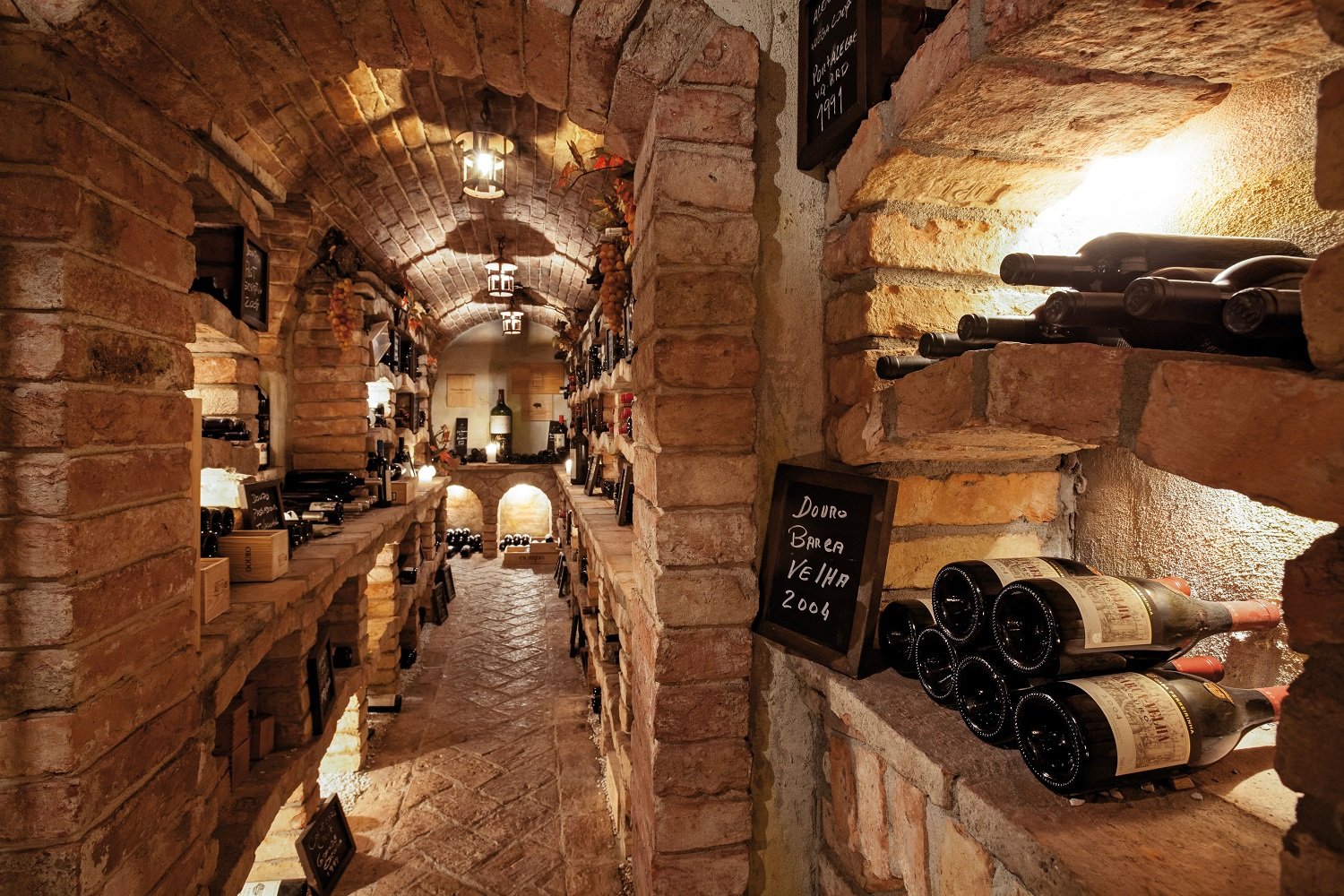 Vila Vita Parc Wine Cellar

Go Fishing
Why not head out to sea and enjoy some fishing along the coast. Cruzeiros da Oura offer year-round fishing trips from Vilamoura marina, and the crew knows all the best spots. There are reef fishing trips as well as game fishing trips available.
Find out more about Cruzeiros da Oura

Visit Benagil Cave by sea
Yes, the Algarve is particularly beautiful in the summer. But the winter months have a magic all their own. The sunsets are spectacular and the scenery is even more dramatic with a few clouds in the mix. One of the Algarve's most photogenic spots is the Benagil cave. A huge, domed sea cave, carved by nature over thousands and thousands of years, it has to be seen to be believed. In the winter, with fewer visitors around, you can enjoy uncluttered views of its beauty.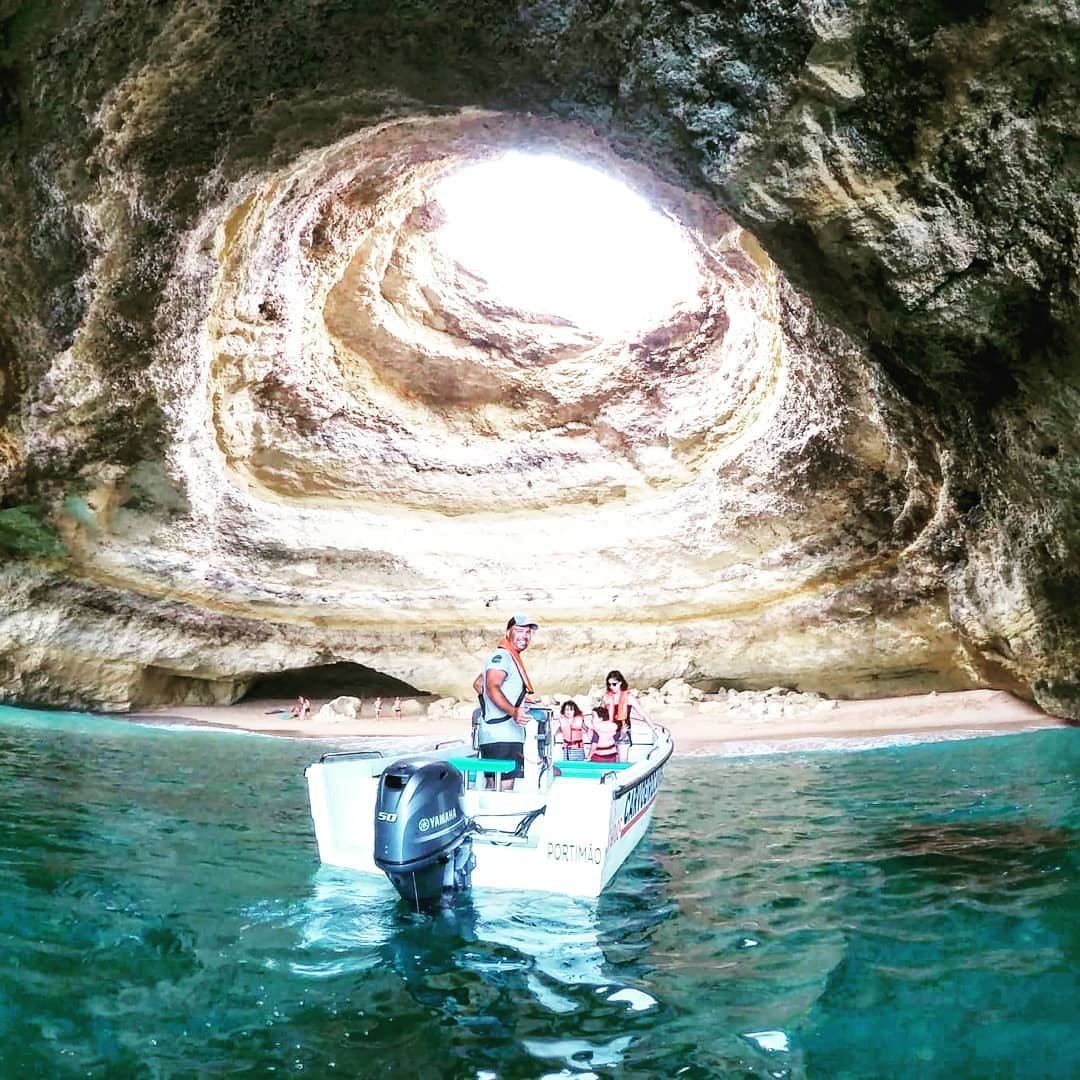 Benagil Cave with Carvoeiro Caves

Welcome 2024
New Year's Eve is a big party night in Portugal, and the Algarve is home to some of the best parties around. Most town councils have concerts, entertainment and fireworks on the night of the 31st- with free entry for everyone to enjoy.

Albufeira is the biggest party of all. Expect great live music and a fun atmosphere, but that's not all. The NYE party, called Carpe Nox 2024, will feature pyrotechnics, an aerial light and fire show that promises to be absolutely mesmerizing, fabulous concerts, and of course, amazing fireworks, shooting into the sky above the ocean.
Get all the details on New Year's Eve Carpe Nox Albufeira

And if you're in Albufeira, don't miss the Medieval Festival at nearby Paderne, from 29th Dec. to 1st Jan.

Walk
Get out and explore, following some of the region's lovely beachside boardwalks, or country walking trails. Serious hikers can opt for longer routes, in Monchique or along the Costa Vicentina, while strollers can enjoy easy-walk circuits by the sea, such as the walk along Alvor's boardwalk.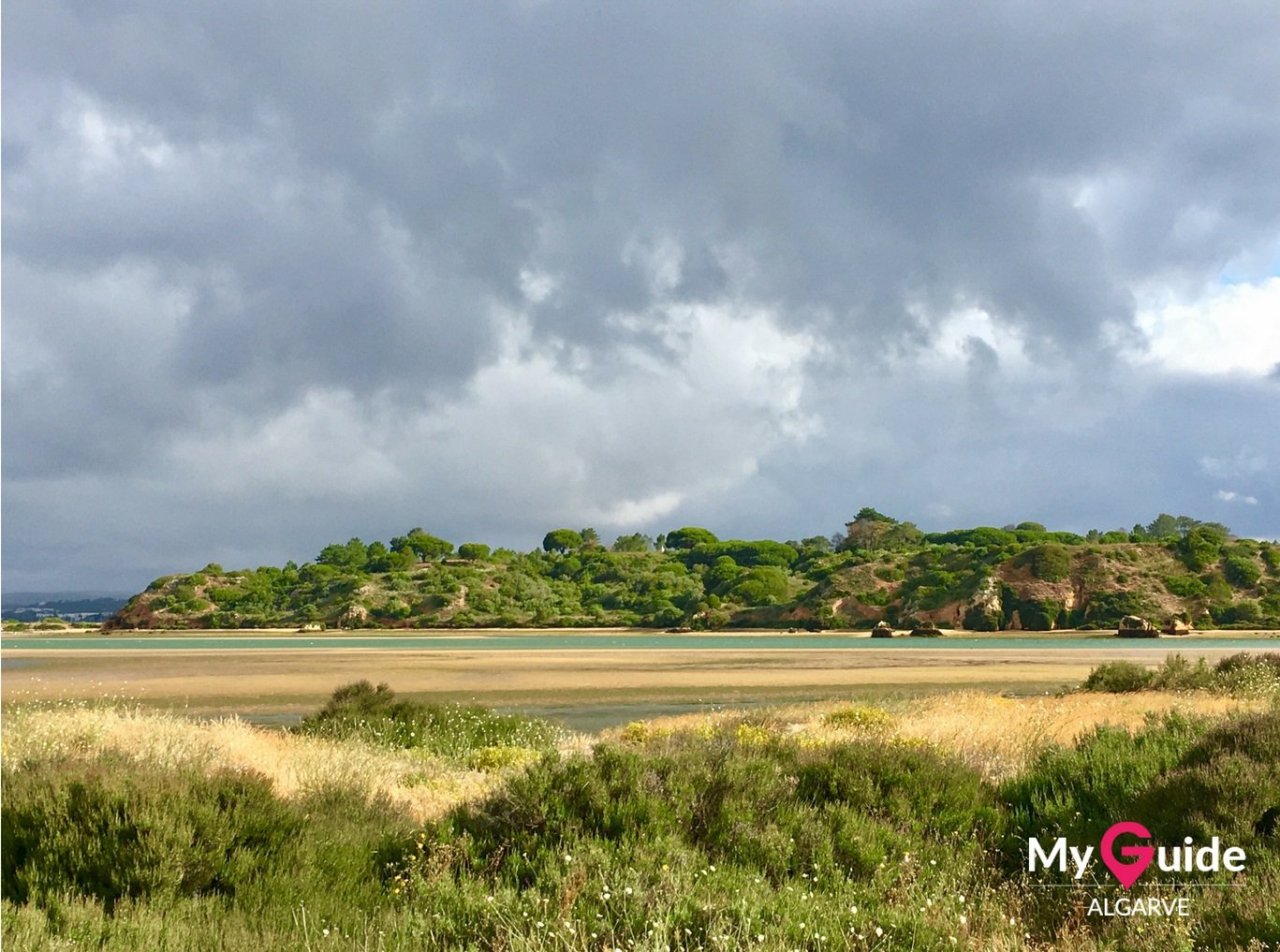 Alvor estuary

Road Trip
If you want to go further afield, then hit the road and explore. The Algarve is a fairly small region which makes it easy to cover, although packed within its relatively small area is a wide variety of scenery and nature. You can opt for a road trip over several days, or shorter daily adventures. Enjoy a leisurely drive from Lisbon along the western coast exploring gorgeous spots such as Vila Nova das Milfontes, in the Alentejo, Odeceixe with its dramatic scenery, and Sagres, a surfers paradise.

Inland, explore the hills of Monchique or the Sotavento (east) Algarve, or follow the Guadiana through tranquil countryside on the border with neighbouring Spain.

Discover the Algarve à la carte
If you prefer to be driven, then a guided tour with your own driver is the way to go. Portitours has been offering outstanding tours in the Algarve for many years. Not only do they run one of the best off-road jeep safaris around, they offer fabulous guided trips to wineries, to inland villages and to a lesser-known Algarve.
Their Algarve à la Carte trip takes you inland to the historical town of Silves, to Monchique and upward to Fóia the highest point of the Algarve, before heading across the west coast.
The Algarve Landscapes and Winery tour explores the small village of Porches, with a visit to the famous Porches Pottery shop where you can see artisans hand-painting the famous ceramics. You get to explore the strange rock formations and coastal scenery at Algar Seco, near Carvoeiro, as well as visiting Ferragudo. The trip includes a visit to a local winery for a guided tour and some wine tasting.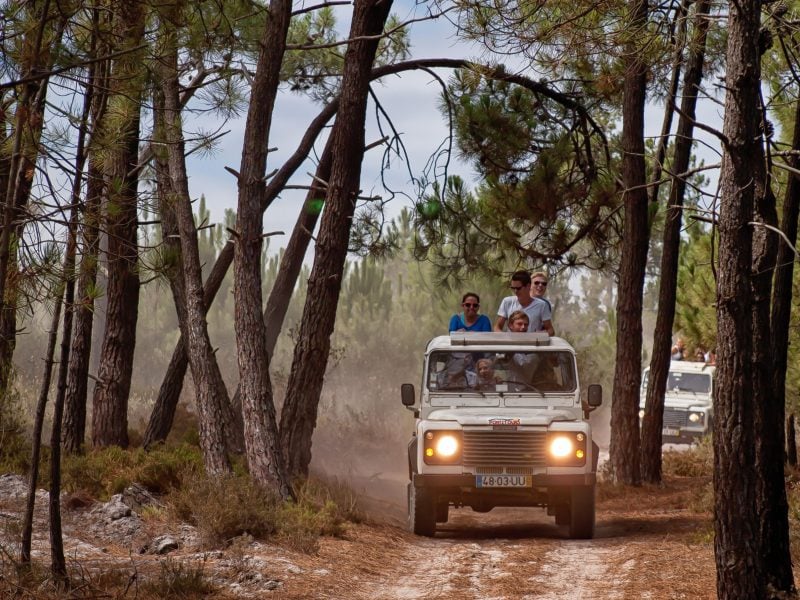 Portitours Jeep Safari

Indoor fun
While much of life is lived outdoors in the Algarve, particularly in the summer, there is plenty of indoor fun available too. The Electric Karting circuit at Albufeira marina is perfect no matter what the weather. Curvy and speedy, it's 400m of fun. As the karts are electric, it's fast and furious fun without the fumes and noise.
The track is open over the Christmas period from 11:00 to 18:00h every day except the 24th and 25th Dec. Open on 1st Jan 2024 from 14.00 to 19:00h
Find out more about Electric Karting Albufeira

Adjacent to the karting is another crowd-pleaser – ten-pin bowling. Always fun, great for all ages, bowling is the perfect winter holiday activity, with the bonus of views of the lovely yachts at the marina.
The bowling is open over the Christmas period from 11:00 to 18:00h every day except the 24th and 25th Dec. Open on 1st Jan 2024 from 14.00 to 19:00h
Find out more about Hot Shots Bowling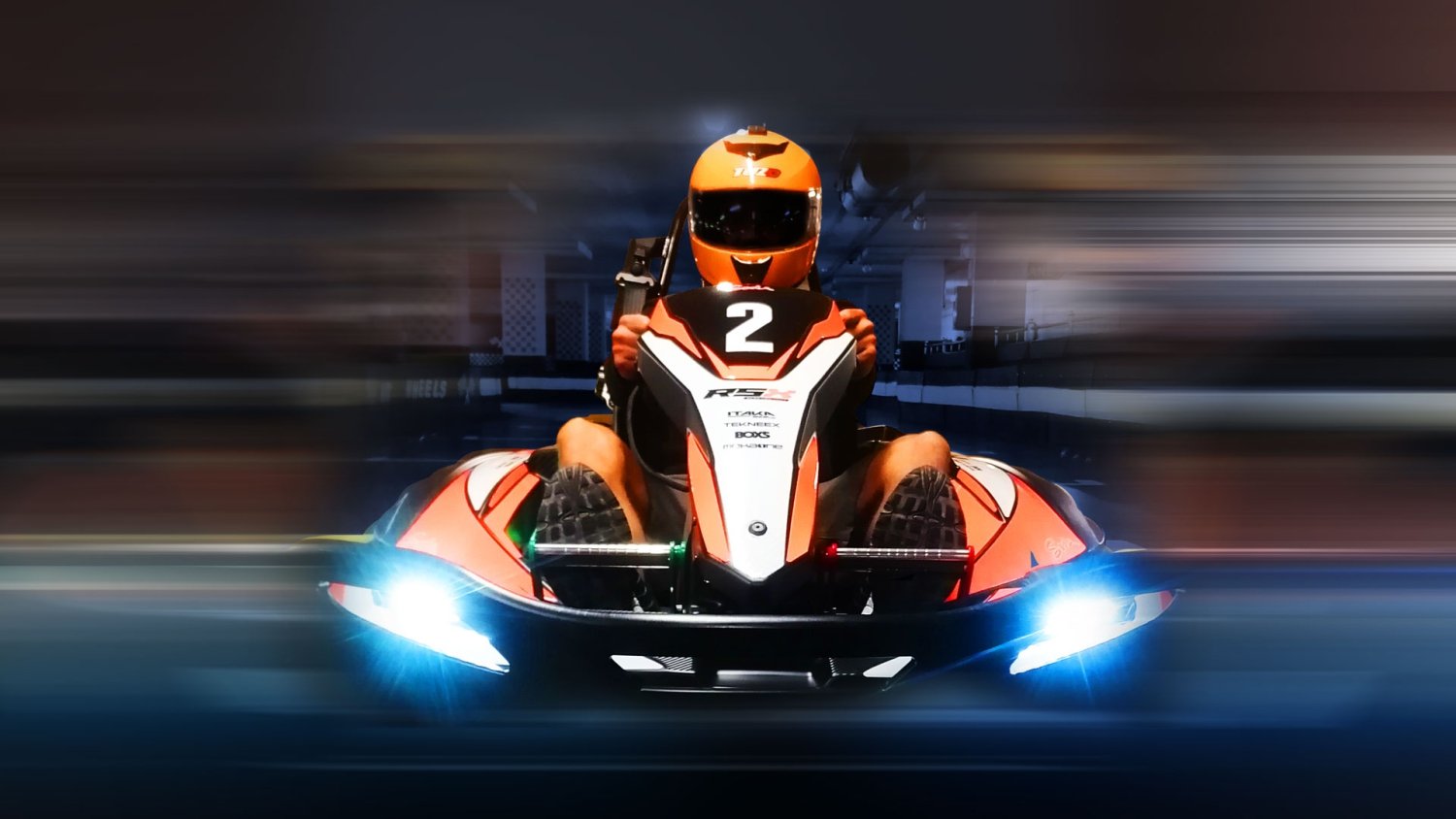 Electric Karting Albufeira

Nativity Scenes
Now an Algarve Christmas tradition, the giant crib at Vila Real de Santo António is an amazing hand-made nativity scene, Over 20 tons of sand, four tons of rock dust and 3,000 kilos of cork have been used to build the scene, which took a biblical 40 days and 2,500 hours to complete. The scale of the display and the attention to detail is amazing! There are 5,800 figures, 100 animated or motorized pieces, lakes and local landmarks in the display that covers 240m2 , the largest display ever.
Find out more about the Giant Nativity Scene at Vila Real de Santo Antonio

And in Castro Marim you can visit a nativity scene made from salt! Over 6 tons of local salt are used to create a beautiful scenario with over 4.500 figures. Castro Marim salt is famous for its excellent quality and the nativity scene is a great showcase of the local produce and local craftsmanship.
Find out more about the Salt Nativity Scene in Castro Marim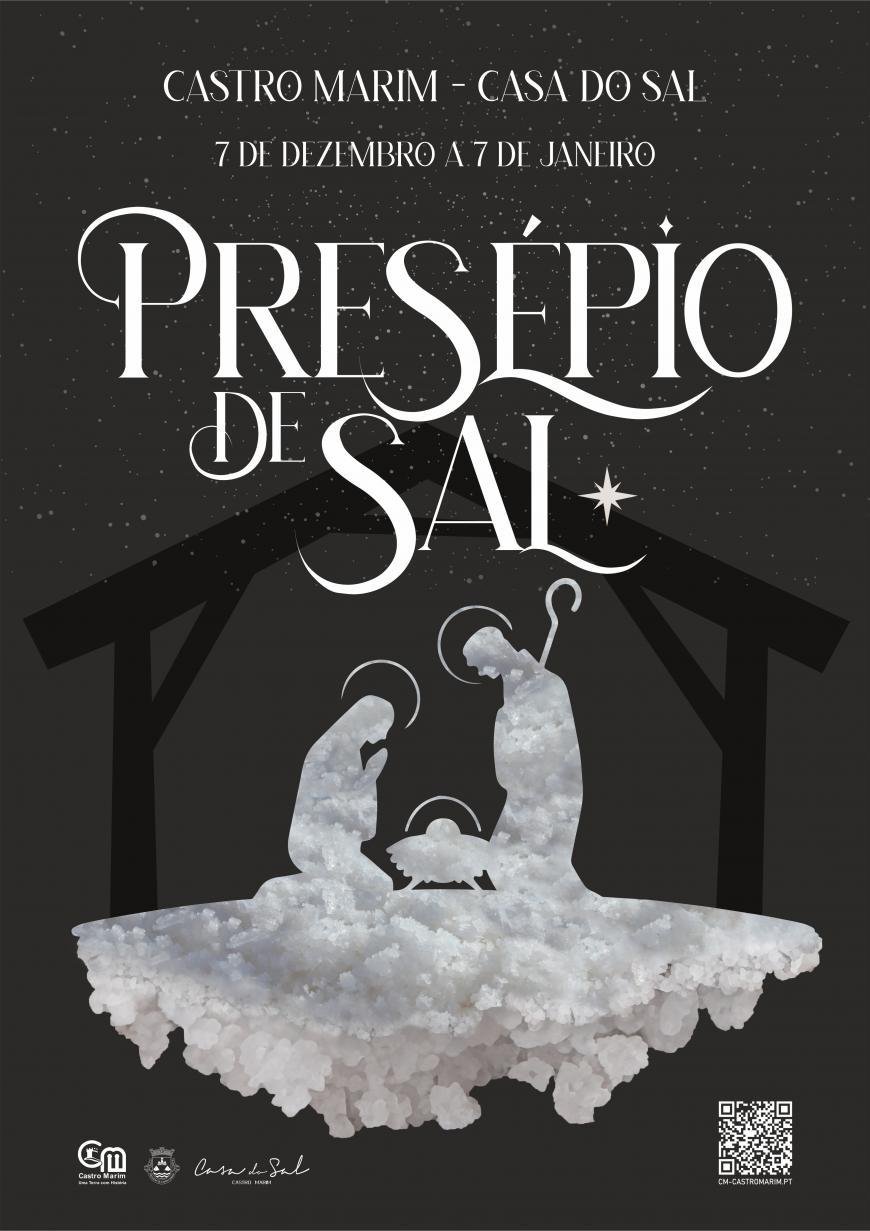 For more information check our guide to what's on for Christmas and New Year in the Algarve, and keep an eye on the Events Calendar so you don't miss any fun.