Christmas and New Year at VILA VITA Parc
Food & Drink Inspiration Lifestyle
What's on this Christmas and New Year at VILA VITA Parc. Bring in the New Year with glamour at the outstanding Algarve resort. Gourmet delights and stylish good times mark the Tropicaliente festive programme for 2020/2021.
Celebrate Christmas and the New Year with vibrant celebrations at VILA VITA Parc , immersing yourself in the lush surroundings, fabulous experiences and natural beauty of the resort's setting.

VILA VITA Parc's Christmas and New Year Festive Programme is open to resort residents and non-residents alike. Always mindful of the health and safety of their guests (the resort was the first hospitality institution in Portugal to be independently certified by APCER), the resort has crafted an array of menus and dining options, Christmas markets and festive experiences to see out 2021 in style and safety.

Below are some of the highlights of the festive programme – click on the links for more details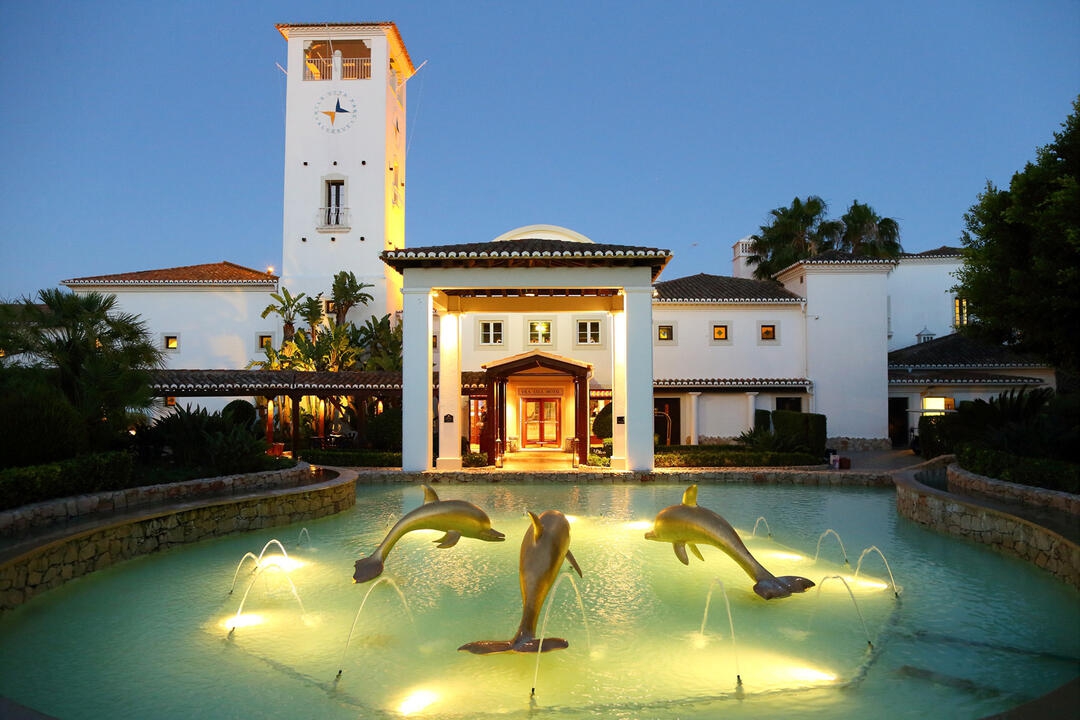 Christmas Market at V-Life Shops
The V-Life boutique shopping plaza at VILA VITA Parc is home to a range of sophisticated international and national luxury brands offering fashion, jewellery, watches and eyewear, as well as outstanding Portuguese products such as artisanal olive oils, candles and great wines.

On 19th and 20th Dec. there will be a Christmas Market at the open-air boutique shopping plaza, with gifts to buy, tasty treats to sample, mulled wine to sip and live music to enjoy.

Find out more about the Christmas Market.
Find out more about V-Life Shops


Christmas Eve and Christmas Day at VILA VITA Parc
Beautiful at any time of year, the resort is particularly lovely when dressed in its Christmas finery, with magical lighting and festive decorations. And of course, Santa will make an appearance!

VILA VITA Parc offers multiple different dining options to celebrate Christmas Eve. You can opt for a traditional Portuguese lunch at Adega Restaurant, beachside dining at Arte Nautica or treat yourself to a unique gastronomical experience at two Michelin star Ocean Restaurant, where Chef Hans Neuner crafts a special gourmet menu.

Find out more about Christmas Eve at VILA VITA Parc.

For Christmas Day, there are multiple options for lunch and dinner to celebrate the big day, ranging from a traditional Bavarian meal at the Biergarten to contemporary Japanese fine-dining at Mizu Teppanyaki. Ocean Restaurant** will serve a Christmas gourmet menu.

Find out more about Christmas Day at VILA VITA Parc

Christmas Week
Make the most of those days between Christmas and New Year by enjoying some of the unique and different experiences at the resort.

Cave do Vinhos Experience
The Cave dos Vinhos – the amazing wine cellar that is 8 metres underground beneath the resort's gardens – will host wine tasting and dining experiences from 26th to 30th Dec. each evening. This really is something special. The cellar is home to thousands of bottles of wine from around the world, including rare and priceless editions. The sommelier will happily share his knowledge while you dine on a special menu in one of the most unique locations in Portugal.
Advance booking is essential. Contact VILA VITA Parc - +351 282 310 100 or customerservice@vilavitaparc.com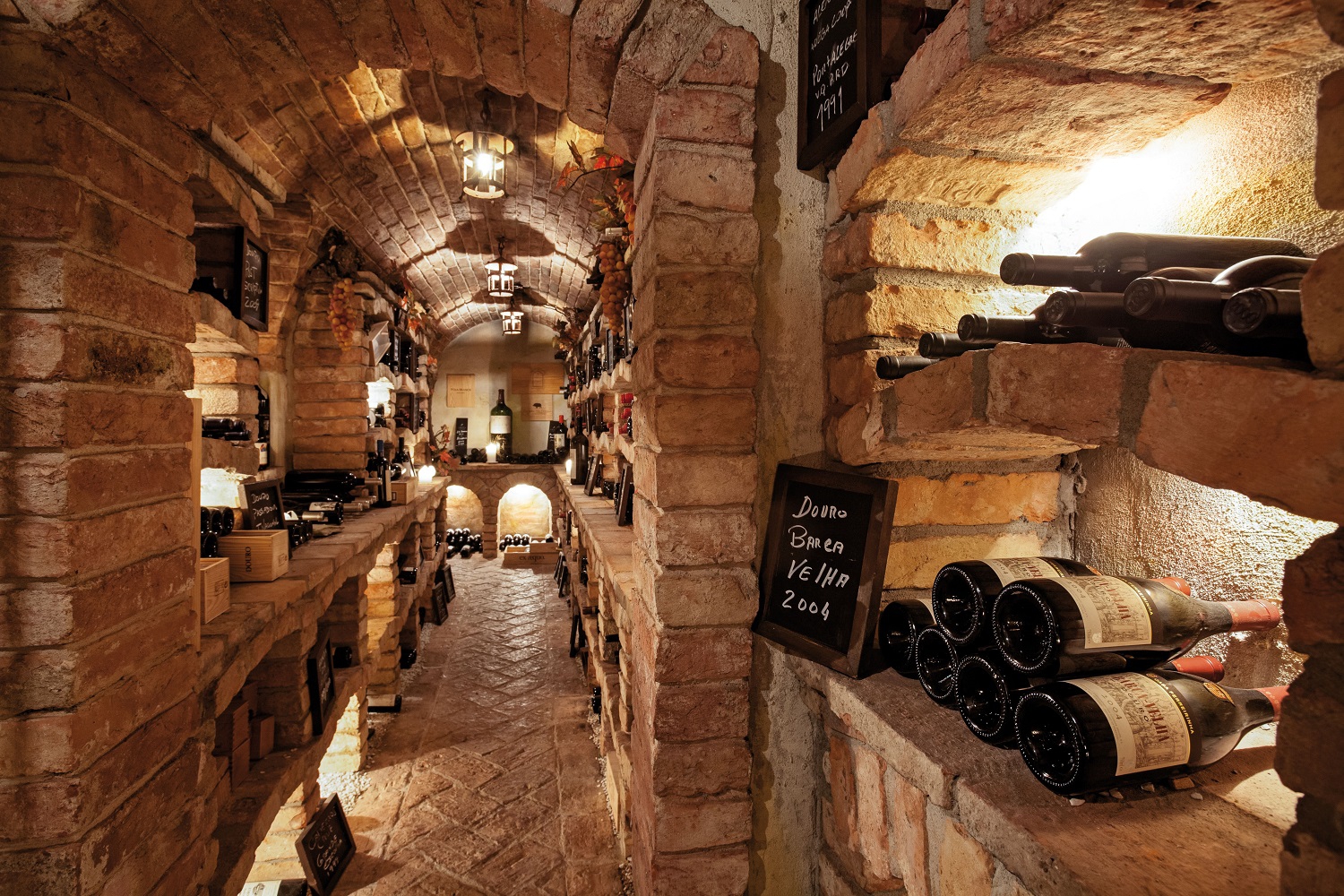 Creative Workshops.
Unleash your artistic side at some creative workshops held at the resort. On 26th Dec. there is an Azulejo tile painting workshop and on the 27th you can learn some secrets of cork decoration.

Dance Workshops
Get your feet moving with two fun and active dance classes. Join the Latin Dance class on the 28th Dec. or the Dance Fusion class ( for children) on the 29th Dec.


New Year's Eve and New Year's Day
Send 2021 on its way and sashay into 2022 in style. The Tropicaliente festive programme is all about vibrant celebrations of life and nature. Add some gloss and sparkle to the last moments of the year at the black-tie VILA VITA Grand Gala, a New Year's Eve extravaganza with live music and a superb 5 course Gala menu. There's a late-night snack to keep you going and the option of a New Year's Day Brunch too.
Gourmands can enjoy a unique gourmet menu including wine pairing at Michelin star Ocean Restaurant**.
At midnight, as 2021 ticks away, there will be an enthralling fireworks display in the gardens.

Find out more about New Year's Eve at VILA VITA Parc.

To book your spot or find out more about these and other upcoming events, see the full Festive Programme.

Or for more information and bookings contact customerservice@vilavitaparc.com or call +351 282 310 100


NOTE: Due to the health and safety regulations that are in constant update, restaurants and venues may have restricted maximum capacities, making it imperative to pre-book your choice well in advance.
Venues and timings may be subject to change without prior notice.