Gourmet Delights rule the Culinary World of VILA VITA
Food & Drink Hot List Inspiration Lifestyle
VILA VITA Parc is a superb 5 star resort that basks in the Algarve sunshine in Southern Portugal. Known for its outstanding hospitality, easeful luxury and magnificent ocean-front location above a secluded cove beach, the resort is an elegant and stylish world unto itself.
An integral part of
VILA VITA
's offering is the vast array of wonderful cuisines and delicious food that can be enjoyed both at the resort and at its off-site restaurants. Michelin star fine-dining, healthy eating, sea-view meals, the finest patisserie and magical mixology are all part of the resort's DNA, welcoming you to the
Culinary World of VILA VITA
, to be enjoyed both by resort residents and non-residents.
Spread over hectares of beautifully maintained gardens (there are over 5,000 palm trees!) and washed by the Atlantic, the resort is home to eight restaurants, each quite different in its offering and setting, with a further three restaurants located off-resort but close by. Most restaurants are open to the public as well as resort guests, with advance booking advised. The styles range from elegant fine dining to fun, beachside, sunset meals and drinks.
Below is a round-up of some of the gourmet delights of the Culinary World of VILA VITA.
.
The House - beyond cocktails
The House bar at VILA VITA Parc is where the resort's amazing mixologists make liquid magic with Inspired and original flavours, beautiful presentations and a touch of creativity. The perfect gateway to the Culinary World of VILA VITA.
Dress code: smart casual evening wear
Open daily: 19:00 to 23:00h
Location: on resort
View the
menu
.
Ocean Restaurant** - Fine Dining
Holder of
two Michelin stars
,
Ocean
is an immersive fine dining experience where every sense is caressed and satisfied. The enveloping ocean ambience and views prepare the diner for a voyage of discovery of flavours, where the eye and the palate are sated. Chef Hans Neuner and his team deliver superlative dishes inspired by the bounties of the Algarve coast and Portugal's rich history.
Dress code: elegant evening wear
Open: Wednesday to Sunday, dinner only
Suitable for children 12 years and older
Contact:
info@restauranteocean.com
/ +351 282 310 100
Location: on resort
View the
menu
.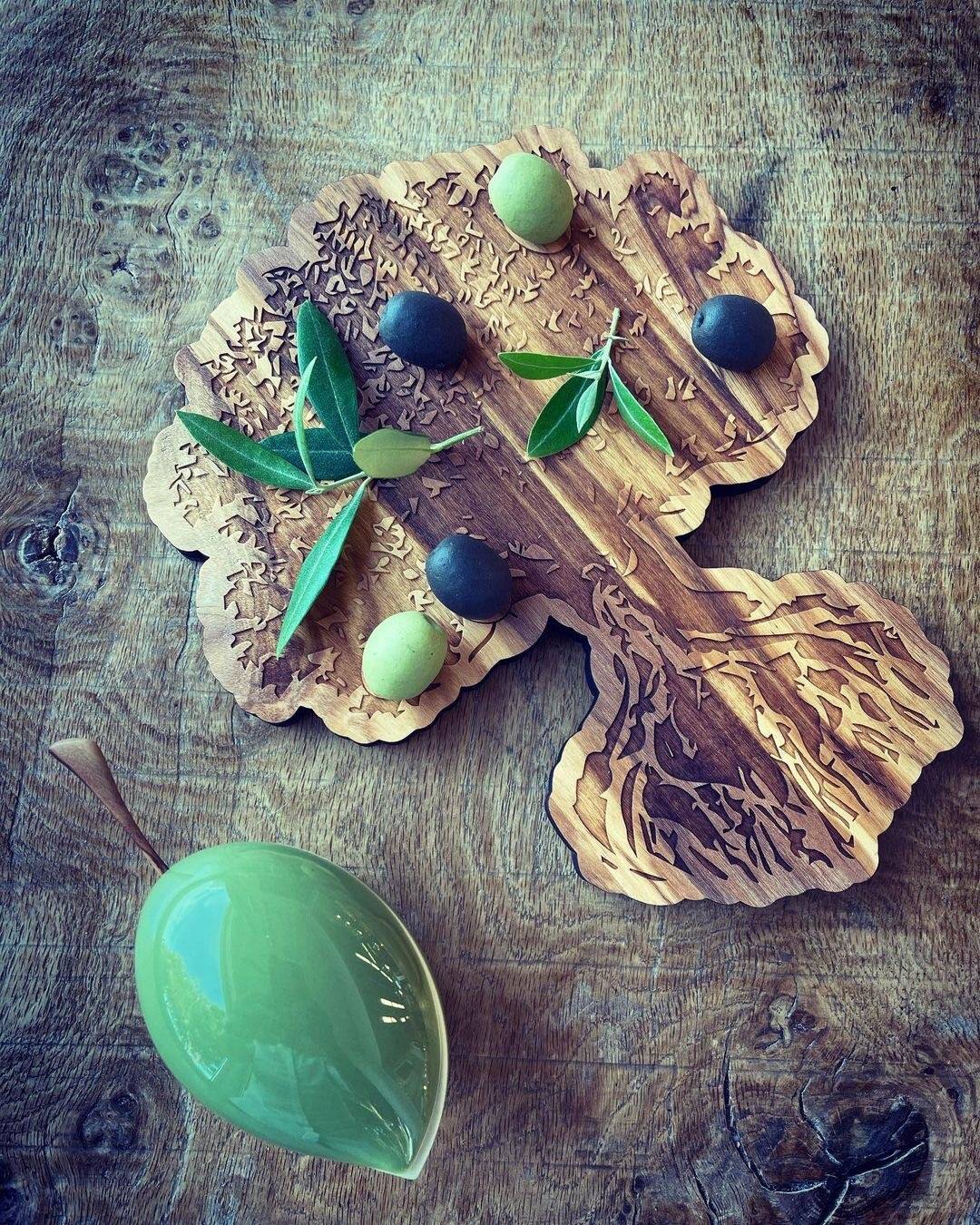 Mizu Teppanyaki - Contemporary Japanese Cuisine
Japanese deccor, a calm and relaxed atmosphere, and delicious modern Japanese dishes are what you can enjoy at
Mizu
. Dine from the a la carte menu, with sake pairing, or opt for the interactive experience of the Teppanyaki table with a set menu of 6 different courses, prepared to order right before your eyes.
Dress code: smart casual
Open: daily for dinner
Suitable for children over 6 years, except the Teppanyaki Bar where children should be over 12 years of age.
Location: on resort
View the
menu
View the
Teppanyaki set menu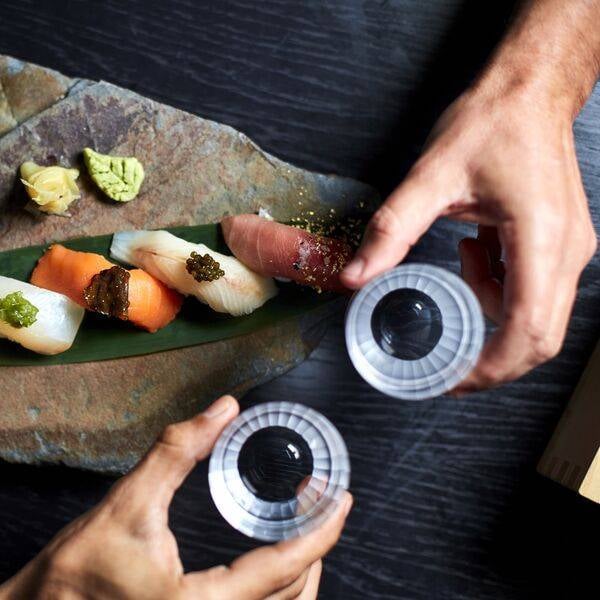 Cave de Vinhos -The Wine Cellar - wine and regional dishes
A magical world of wine awaits you 8 metres underground at VILA VITA Parc. Beneath the pristine lawns the resort's
Cave de Vinhos
is home to over
11.000 bottles of wine
, including some of the very best and rare wines from around the world.
A visit to the cellar includes a tour by the resident sommelier and wine tasting accompanied by cheese and tapas platters and homemade bread. The cellar is a wonderful venue for private dining too, perfect for romantic meals, intimate celebrations with friends and colleagues. Truly unique.
Dress code: casual
Open: by request only, reservations required
Suitable for over 18s only
Location: on resort
View the Cave de Vinhos tasting
menu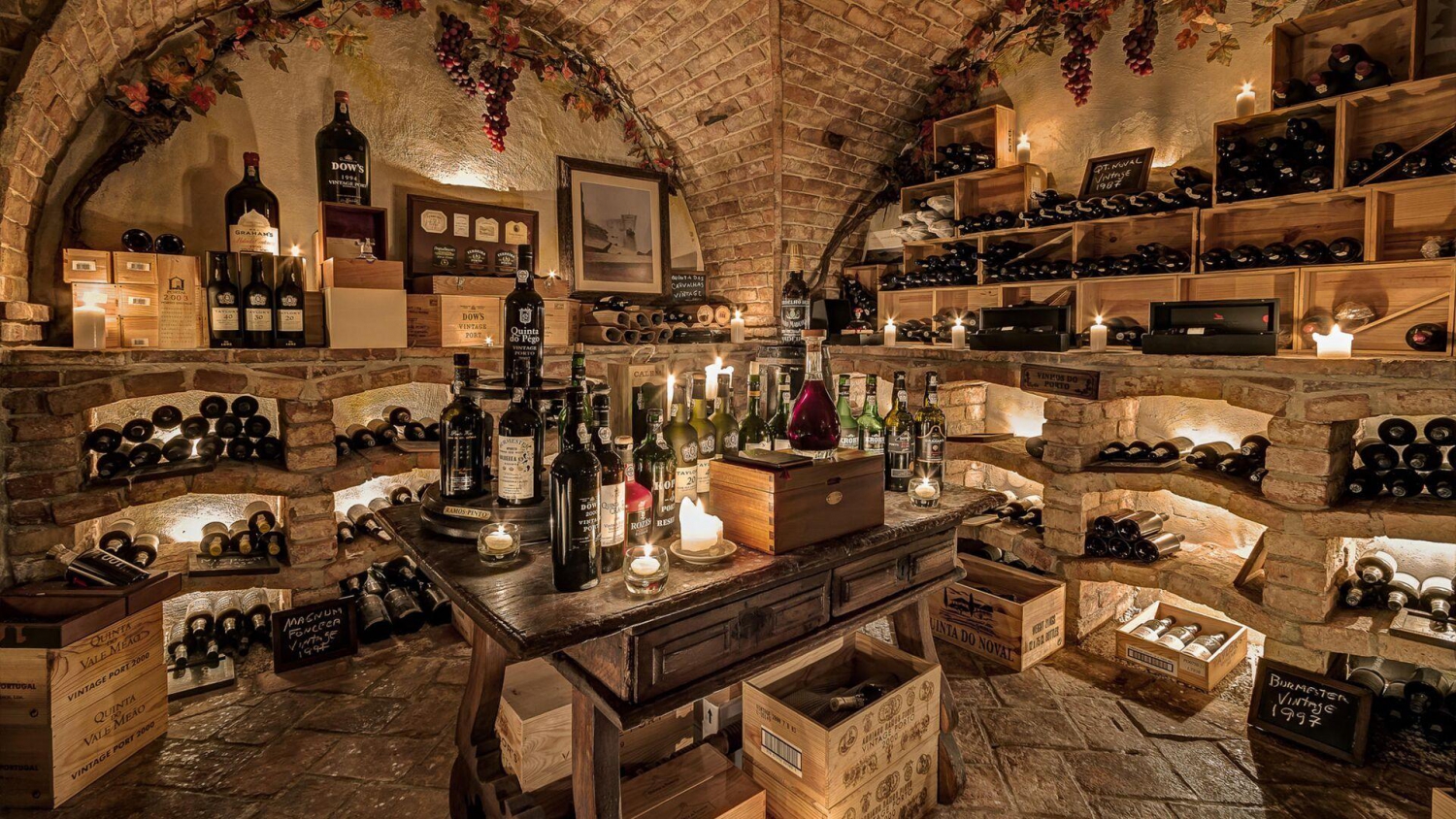 Adega - Portuguese Cuisine
The menu at
Adega
is an ode to Portuguese flavours and traditions, featuring regional specialities from all over Portugal. There are meat and fish dishes, true to their Portuguese heritage but with modern touches and presentation. The drinks menu includes some great craft beer and wine options from the Azores and Madeira. You can dine indoors or on the spacious terrace with fabulous views of the lake and gardens.
Dress code: casual
Open: Daily 15:00h to 22:00h
Suitable for all ages
Location: on resort
View the Adega
menu
Atlântico - organic, contemporary Algarve cuisine
If Adega brings dishes from all over Portugal, Atlantico focuses on cuisine from the Algarve. Inspired by the gastronomic roots and traditions of the region, Chef Pedro Pinto uses 100% Bio and seasonal products, locally sourced, to create contemporary dishes that showcase the bounties of the Algarve coast as well as the inland countryside. For a relatively small geographical area, the Algarve is incredibly rich in flavours and quality produce, and the menu at Atlantico reflects this.
Dress code: resort chic
Open: Daily 08:00 to 11:00h for breakfast and 19:00 to 22:30 for dinner
Breakfast - suitable for over 12s. Dinner - suitable for all ages
Location: on resort
View the Atlantico
menu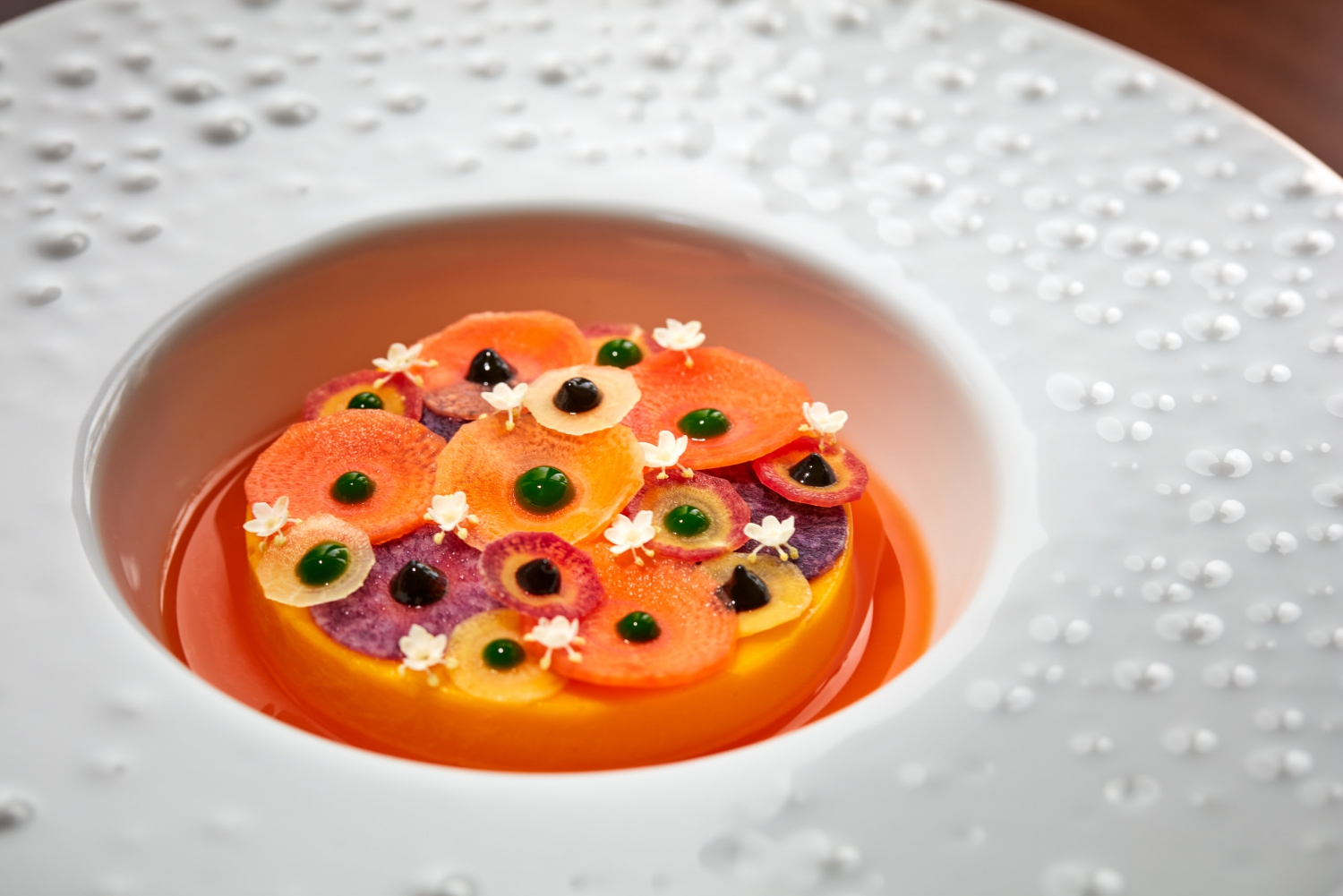 Arte Nautica Fresh Seafood by the beach
Set on the immense fine sands of Fisherman's beach,
Arte Nautica
is beach dining at its best. Tranquil and relaxed, with endless ocean views, fresh seafood and fish are the stars here. Elegantly simple food that is prepared to perfection, making the most of the bounties of the ocean. Day or night, this is a great spot for a relaxed yet quality meal.
Dress code: beach chic/casual
Open: Daily 10:00h to 22:00h
Suitable for all ages
Location: Armação Beach Club
View the
menu
.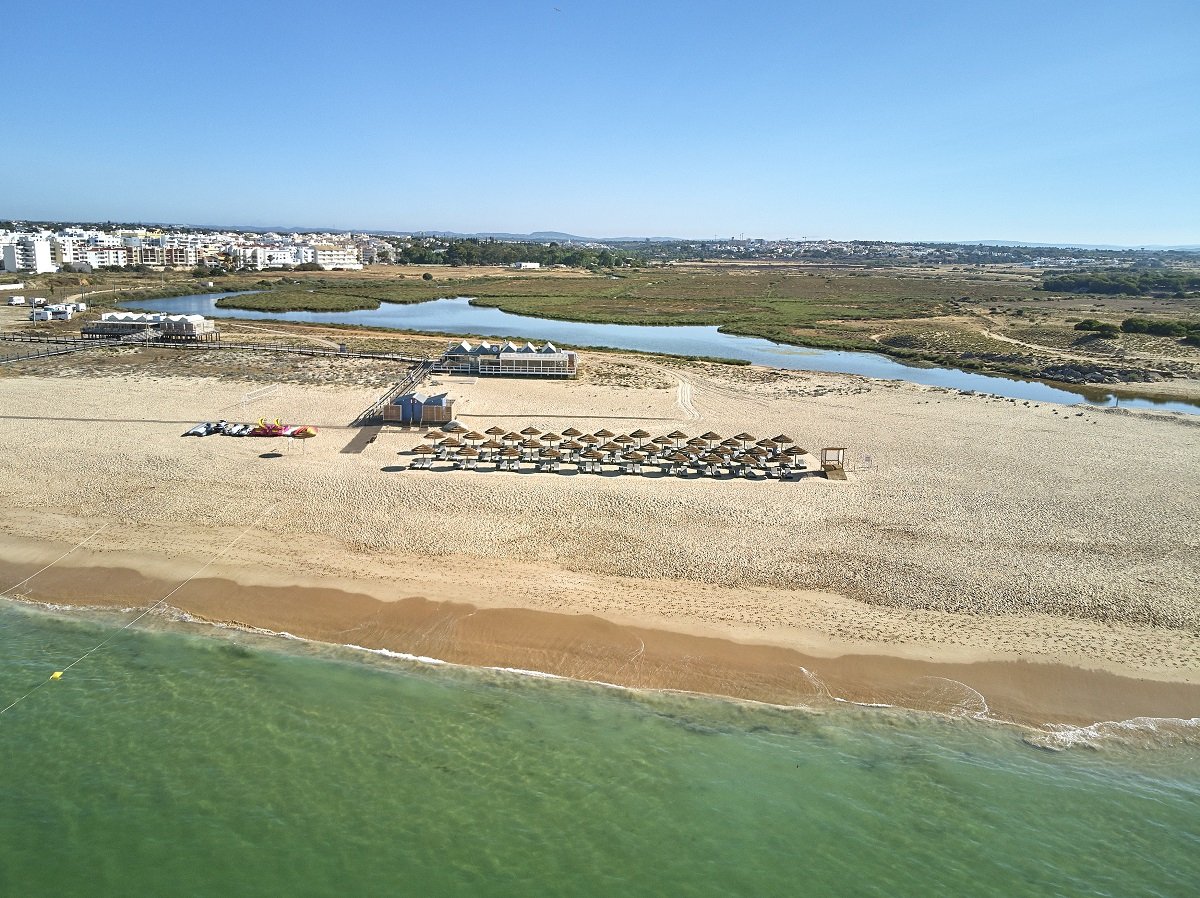 Praia Dourada - Modern, Mediterranaean beach cusine
Along with Arte Nautica mentioned above,
Praia Dourada
Restaurant makes up the
Armação Beach Club
. A full day to night beach treat, with fabulous food, excellent service and plenty of stylish fun. The menu at Praia Dourada ranges from light and refreshing salads to grilled fish and seafood, tasty tacos and ceviche. There are tempting cocktails to enjoy as day turns to night and dreamy day beds with front-row ocean views to relax upon.
Dress code: casual
Open: daily from 10:00h to 22:00h
Suitable for all ages
Location: Armação Beach Club
View the
menu
.
VILA VITA Biergarten - Bavarian specialities
The best of a German biergarten in the Algarve sunshine! Visiting
VILA VITA Biergarten
is like stepping into an alpine chalet with its vintage wooden decor. Outside there is a pretty garden courtyard, complete with May Pole and a playground for children. Bavarian specialities take pride of place on the menu - schnitzel, herring, pretzels, potato salad, knuckle of pork and apple strudel,served by staff dressed in dirndl and lederhosen. And of course, there is beer - plenty of beer. From Erdinger to VILA VITA'ss own craft beer, Porches IPA.
Dress code: casual
Open: Tuesday to Saturday from 12:30 to 22.00h.
Open: Sunday from 12:30 to 15:00h
Suitable for all ages
Location: EN 125 Porches
View the
menu
.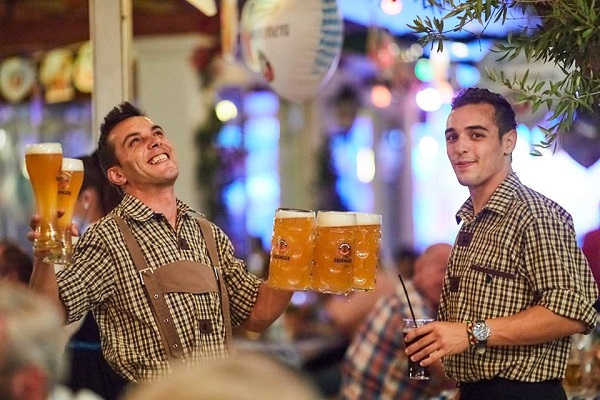 Contact for more information and reservations for all the venues mentioned above:
Tel: +351 282 310 100 email: fb@vilavitaparc.com
Follow the Culinary World of VILA VITA on
Facebook
and
Instagram