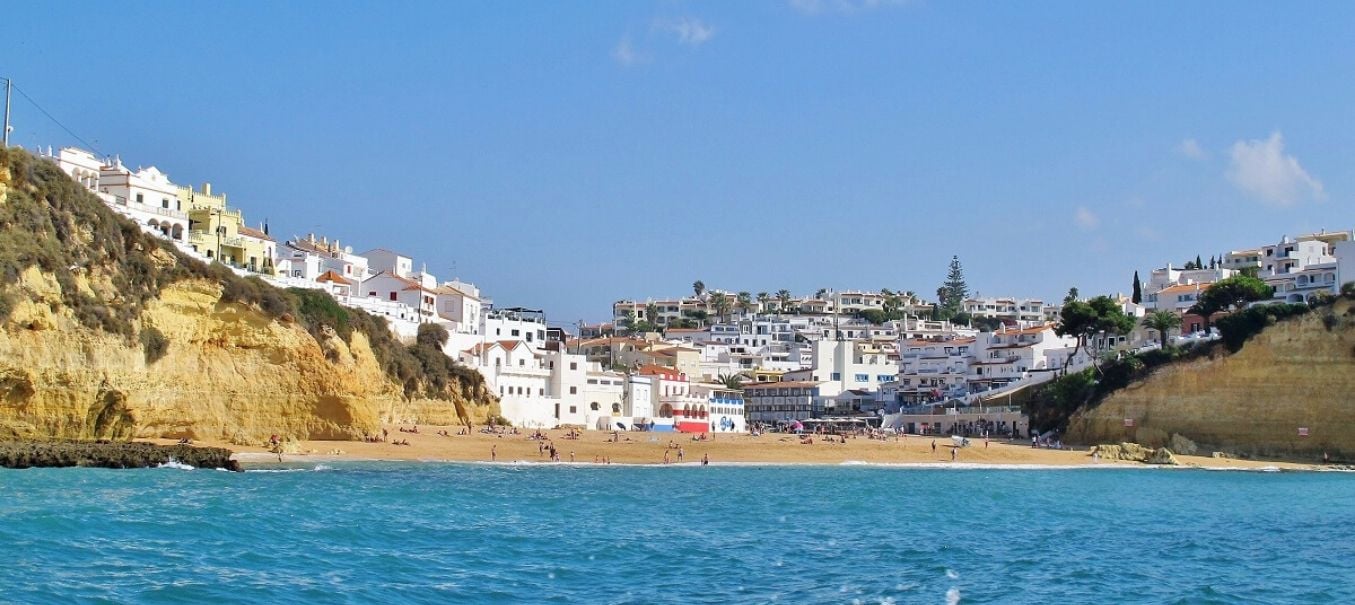 FAQ - Travel to Algarve, Portugal this summer
Family Fun Hot List Inspiration Lifestyle
Your questions answered about summer holdiays in the Algarve this year
Amid the constant stream of ever-changing information out there about travel to and from Portugal this summer, people are confused about travel and what they can expect in resort.
We answer your questions about travel to Portugal and holidays in the Algarve this summer.
So, what can you do this summer in the Algarve? Pretty much everything!
The
beaches
are open and as gorgeous as ever.
Restaurants
are open and the food still tastes amazing, especially served al fresco with sea views. The coast is calling you to discover its caves and coves on a
boat trip
.
Off-road adventures
await you in the sparsely populated countryside. You can surf, play
golf
, tennis and
padel
.
Zoomarine
is open with a limited capacity but with all the fun.
It's summer as you always imagined, just with a little more awareness and some masks.
Anecdotally, we know that most travellers have found much greater awareness of social distancing, mask use and general caution in Portugal than in other countries. Algarve locals and businesses have adopted new norms in their personal and work lives to limit the transmission of infections. Social distancing signage is everywhere, hand sanitizers are at every entrance. Generally, visitors report feeling as safe or safer in the Algarve than even in their own countries.
Below we answer some questions about travel to Portugal, about using masks and what you can expect your summer in the Algarve to be like.
NOTE: the information below refers to Summer 2020 and with confirmed updates for Summer 2021 where available. Before travelling, do check the requirements in place for your travel dates for both travelling from and returning to your location on official government sites.
Portugal entered a State of Emergency in January 2021. From May 3rd. 2021 things are back to the normal that was 2020.

Update - Portugal is on England and Scotland's Green List. this means that from 17th May, you can travel to Portugal for non-essential travel and you do not need to quarantine upon return. Currently, you do need to show a negative PCR test to enter Portugal from the UK.
TRAVEL
Are there flights to Faro airport?
2020: Yes. Flights are permitted between Portugal and EU countries, Schengen area countries and the UK. Flights will be permitted from other countries such as Canada and China when these countries open their borders to the EU.
Essential travel only is permitted from Brazil, USA and PALOP countries (países de língua oficial portuguesa) subject to presenting before boarding a negative Covid-19 test that was taken no more than 72 hours before.

Note for 2021: Travel measures are still being discussed by authorities with the EU recommending the easing of restrictions on international travel. It is suggested that travel (EU and UK citizens) for those vaccinated or with negative tests, or recently recovered from Covid be approved.

Airlines are currently adding more flights to Portugal, particularly form England from 17th May.

Do I need to show a test or be tested when I arrive in Portugal?
2021: Currently it is necessary to show a negative test upon arrival in Portugal for all passengers excluding children up to the age of two.

Do I need to quarantine when I arrive in Portugal?
2020: If you are from the UK, the EU and Schengen area countries, NO you do not need to quarantine upon arrival.

2021: Currently, travel from the EU and UK to Portugal does not require quarantine


What about the return journey?

2021: Check with your destination's official government information for the specific conditions.
Returning to England or Scotland from Portugal (Green List conditions)
- you need to complete a Passenger Locator Form
- take a Covid test in Portugal and have a negative result in the 3 days before your return journey
- book a day 2 Covid test in England

See information on where to get covid tests for travel in the Algarve.
Can I drive to Portugal from Spain?
2021: Yes, borders are now open.

Will I be checked for illness when I arrive at Faro airport?
There are Walk Through camera systems in place for scanning temperatures at Faro airport.
Do I need to wear a mask at the airport?
Yes, once landed in Portugal, use of masks indoors in public areas is mandatory.
Can I still get a taxi or a private airport transfer from Faro airport?
Yes, taxis are available and you can pre-book your airport transfer to be there upon your arrival. Capacity is limited in vehicles to 2/3 and passengers can travel only in the rear seats. Mask should be worn. Vehicles are disinfected after each service and hand sanitizers are generally available on board.

Is there any travel insurance that covers Covid-19 related incidents?
Yes. Portugal Tourism has launched a insurance specifcally adapted to the new reality of travel during the Coronavirus pandemic. The insurance covers continental Portugal, the Açores and Madeira and includes covers for many eventualities associated with Covid-19 pandemic realting to health cover and expenses that may occur for cancellation, interruption or extension of trips. You can find out about coverage and costs at Portugal Travel Insurance.


USE of MASKS

Do I have to wear a mask all the time? No, not all the time, However, masks are mandatory indoors in public spaces, eg. Supermarkets, public transport, shopping centres
What about walking from my hotel to the beach or a restaurant?
You should wear a mask outside when it is not possible to maintain distance from others - eg on a street where there are other people. Always have one with you for when you want to go inside.
Do I have to wear a mask to go to the beach?
No, as long as you are outside, on the beach, and you can maintain distance from others, no mask is required.
What about masks at restaurants or at a bar?
You should wear a mask when entering a restaurant or bar. Once seated at your table you can remove the mask. If you dine outside, then no mask is required. All staff at restaurants and bars wear masks.
Do children have to wear masks?
Yes, children 10 and older must wear masks.
Update
From 28th Oct. 2020 use of masks outdoors in public spaces is mandatory "whenever the physical distance recommended by health authorities proves impractical". If you're walking on an empty beach or street you don't have to wear a mask. However, you should have a mask with you, as should more people appear, and the recommended physical distancing is not possible, then you have to wear a mask.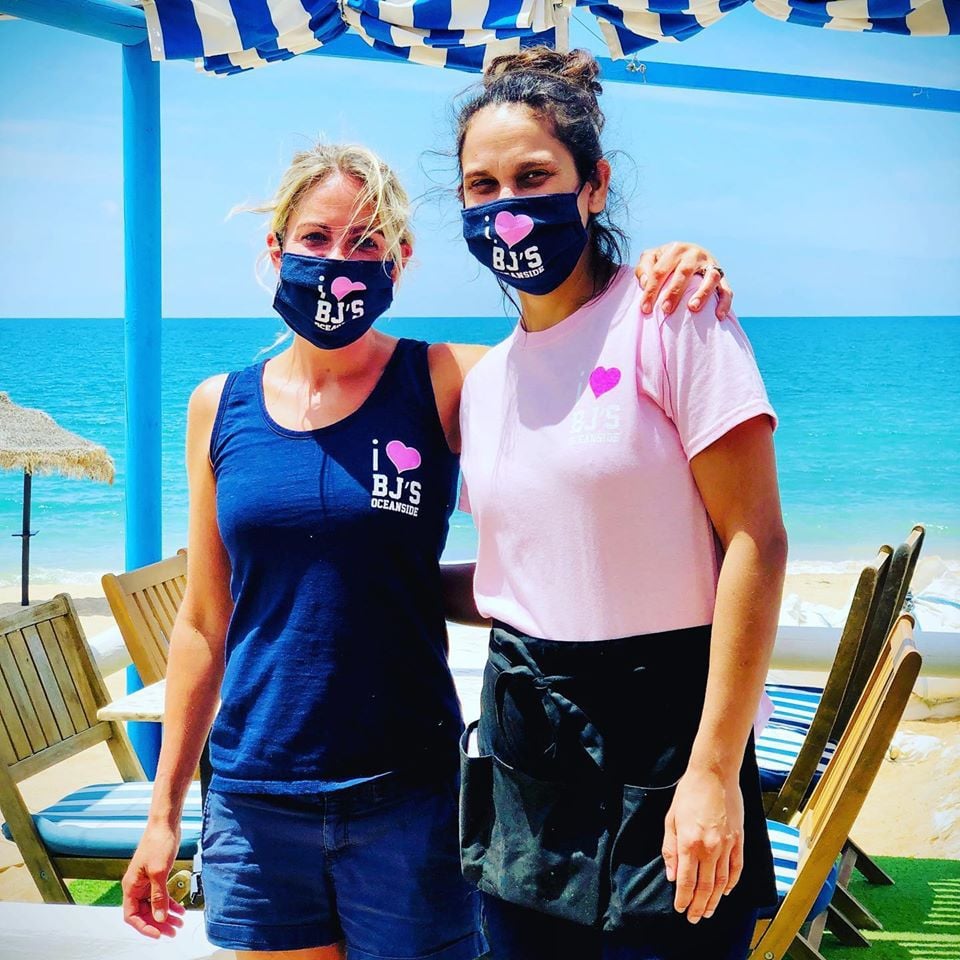 The
BJ's Oceanside
team, staff wear maks but diners don't have to as they eat outside on the sea-view terrace.
BEACH DAYS
Algarve beaches are magnificent. And there are so many of them, most rarely get over- crowded, and some are so vast there is always plenty of space for everyone. Check out these
long beaches where you can escape the crowd.
Can I go to the beach?
Yes! Beaches are open and gorgeous. Just keep social distancing in mind. But that's something we do on the beach anyway, right?
Are numbers limited on beaches?
There are stipulated capacities for beaches, however, as mentioned above, there are so many beaches to choose from, there are always multiple options. Download the
INFO PRAIA
app for real time information on beach traffic.
Is social distancing required on beaches?
Yes, you should keep 2m distance between your group and other groups on the beach. Also, keep your distance while accessing the beach along the boardwalks, and walk to the right. The paths are usually signed for distance as a reminder.
Are watersports allowed?
Yes, watersports are allowed such as surf, SUP, jet skis and
parasailing
.
Can I buy a Bola de Berlim on the beach?
Yes, the Bola de Berlim sellers are in action! They will be wearing masks.
Are beach restaurants open?
Yes, they are. As most seating is outside at
beach restaurants
, they are a perfect options for tasty food or a cold drink. Currently, 6 can share a table inside and 10 can share a table outside.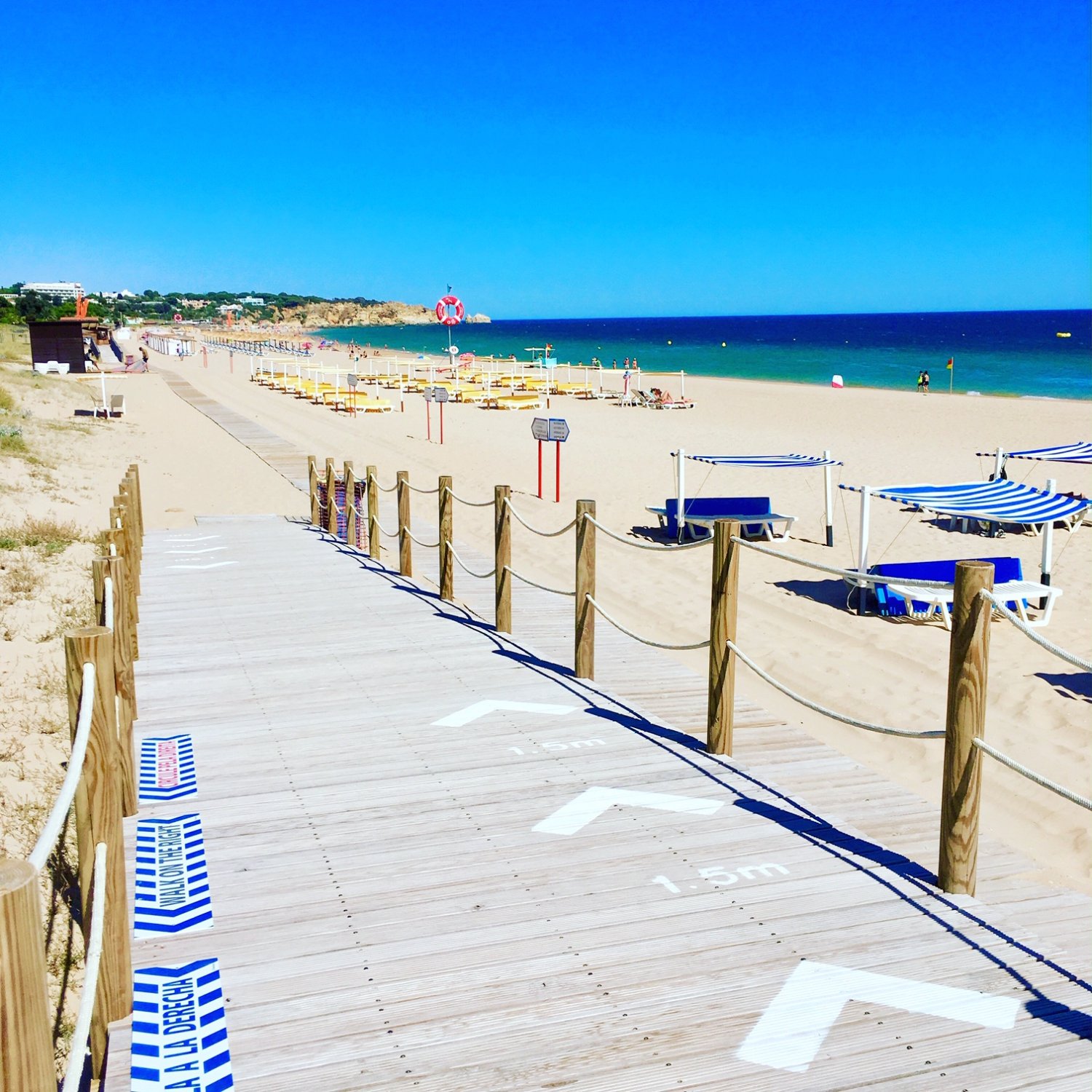 WHAT'S ON and WHAT'S OPEN
Are shops, restaurants, bars open?
2020: Yes, all are open with some limitations on capacity to ensure distance. Last entry into bars is at 11pm but the bars can stay open until 2am. Generally there are hand sanitizers at business entrances for your use. From 15th September to 30th September, bars and restaurants will have to close by 11pm and there is a limit of 10 people per group, unless the belong to the same household (the limit is 4 if the establishment is less than 300m from a school).
2021: restaurants, cafés and bars are now open, with 6 per table allowed inside and 10 per table allowed outside.
Is there any live music?
Yes, several venues have live music and DJ sessions. Check our Events Calendar to see what's on.
What about sport?
You can play golf, mini golf, tennis, padel, footgolf, do some biking, hiking, surfing or SUP, explore by kayak, scuba dive or explore by boat. There are plenty of options for active fun.
Can I use swimming pools?
Swimming pools, at hotels, resorts and theme parks, as well as public pools and clubs such as
NosoloAgua
and
Medusis
are open for you to enjoy. They follow directives on capacity and cleaning.
Can I take a boat trip?
Yes.
Boat trips
along the coast, to
Benagil
and to
Ponta da Piedade
, as well as along the
Ria Formosa
are up and running. Advance booking is required and capacity is limited on the boats
What about Zoomarine and theme parks?
Zoomarine
is open! and with just 1/3 capacity, its 26 hectares gives you plenty of space to enjoy a wonderful. Recently Zoomarine underwent voluntary hygiene and infection tests by SGS Portugal and has been signalled as a
safe and minimal risk venue
for Coronavirus.
2021: Zoomarine opens for this season on 19th May 2021. There's a
30% discount
available if you book your tickets before 18th May!
What is the Clean & Safe seal?
The
Clean & Safe
seal can be displayed by businesses within the tourism sector that adhere to a series of health, hygiene and safety protocols in place to prevent and control the spread of coronavirus and other infections.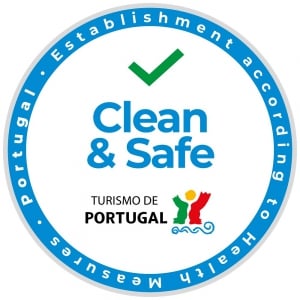 All information is correct at time of publication, however conditions may change over time.
You may also like:
Check out this guide by
TUI about travel to Portugal
Written by:
My Guide Algarve
PUBLISHED: May 11th 2021