Top 10 Irish Bars in Algarve
Food & Drink Parties Top 10
Add some lovely Algarve sunshine and you're set for an Irish Bar experience with added Vitamin D.
Our Top Experiences and Tours in Algarve:
If youʻre booking your trip to Algarve last minute, we have you covered. Below are some of the top tours and experiences!

Find the best Irish bars in the Algarve! For some guaranteed fun with a few drinks and lots of music, you can't beat a good Irish Bar. The Algarve has some great Irish bars in Alvor and Praia da Rocha, in Vilamoura, Albufeira, Tavira and Quinta do Lago.

As St. Patrick's Day approaches, here is a round up of the best Irish bars in the Algarve. Because no matter where you are, or where you are from, on 17th March, everybody is a little bit Irish and Irish bars across the world will be packed with happy revelers of all nationalities.

For a few drinks, a few laughs, plenty of conversation and probably singing too, few would argue that there is a better venue than an Irish bar. And the strange thing about Irish bars is that they don't even have to be in Ireland to be the real thing. The beautiful, sunny Algarve in southern Portugal is home to some great examples of Irish bars. They have all the best ingredients of a local pub – plenty of Guinness, heroically patient bar staff, lots of music and the magical ingredient that is "craic". Add some lovely Algarve sunshine and you're set for an Irish Bar experience with added Vitamin D.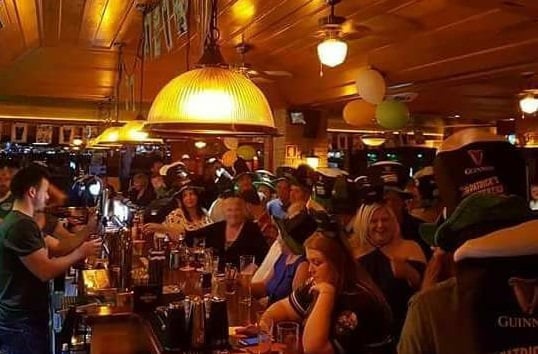 O'Neills Irish Bar, Vilamoura
Towards the west Algarve, in Alvor, The Black Stove is an Irish bar through and through. Aside from the live music every night, the multi screens showing every sport known to man and the county flags decorating the ceilings, it's the good humoured atmosphere that stands out. Lots of talk, banter and teasing are the order of the day as is spontaneous singing. In May the Black Stove hosts a great Traditional Irish Music week with guest musicians "The Merchants" and the Golfers Week in November is reaching legendary status for great golf with added craic.
In nearby Praia da Rocha, Ireland's Eye is not only a great Irish bar and restaurant, it has one of the best views of Praia da Rocha beach from its terrace. The friendly staff here and the family-run feel of Irelands Eye make it a very popular venue. There is live music here every evening during the summer months and it's a great spot to watch your favourite sport. With amazing views across the beach, the terrace here is a super place for people watching too.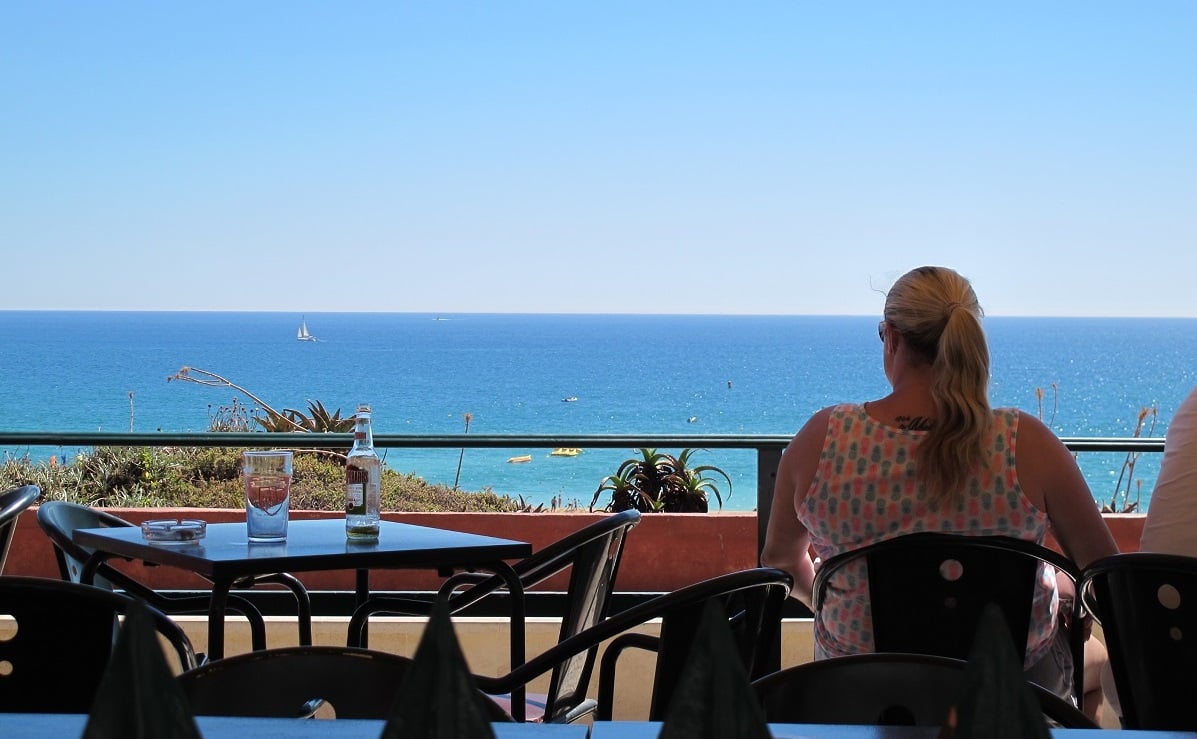 Ireland's Eye, Praia da Rocha
In Vilamoura, home to smart golf courses and fancy yachts, there are a few excellent Irish bars to visit. O'Neills Bar is right on the marina in Vilamoura and the combination of Irish bar and cosmopolitan resort works really well. Guinness tastes pretty good when sitting on a sun soaked deck looking out at luxury yachts. At O'Neill's every day is a party day and they have a great programme of live music and sport as well as a packed St. Patricks Day weekend agenda.

The Irish Pub overlooks Vilamoura marina and has a huge deck area with fabulous views across the marina. Open from 4pm and famous as a pretty lively spot, the Irish Pub has live music every night and dancing on the tables is perfectly normal here. The deck is one of the prime spots in Vilamoura for summer drinks as those views are pretty much unbeattable.
In the chic resort of Quinta do Lago, what was de Barra's, is now The Cheeky Pup. No sawdust on the floor joint this, The Cheeky Pup is a modern incarnation of an Irish bar, stylish and confident.

The Shack Bar, right by the lake in Quinta do Lago, goes Irish on St. Patricks Day. Always a great venue for food and a few drinks in the sun, there is live music on the 17th as well as a special menu. The Shack is a super spot for summer drinks - you can party and dance by the bar or chill out on the beach.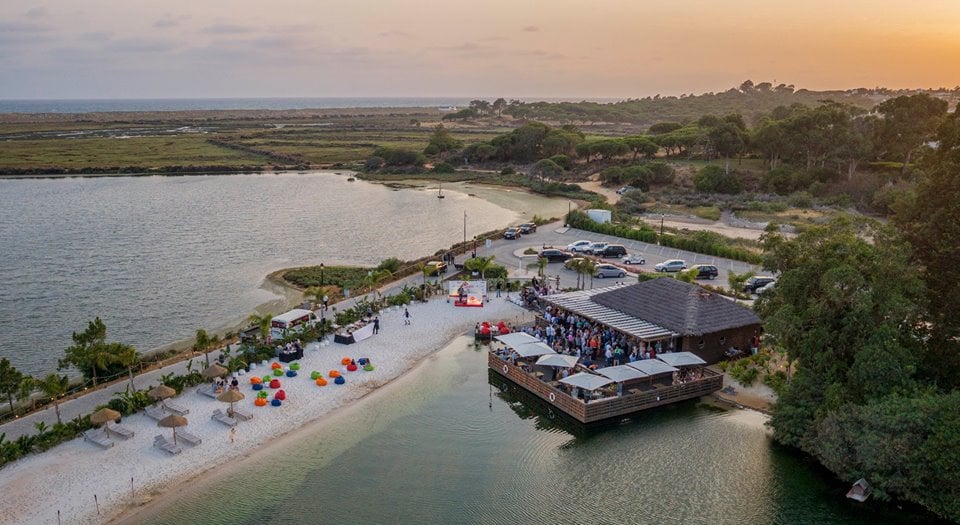 The Shack Bar, Quinta do Lago
At Fins Beach Bar and Restaurant they came up with the genius idea of putting an irish bar and a beach bar together. The result is the laid back and fun atmosphere of an Irish bar with the advantage of sunshine and being able to wriggle your toes in the sand at Praia do Ancão, near Vale do Lobo.
In Carvoeiro, Brady's Bar is the real thing. A welcoming bar with live music most nights, plenty of screens to watch the sport and a great selection of drinks.
Towards the east, the beautiful town of Tavira is home to The Black Anchor Irish bar. Housed in a lovely old building and overlooking the river, The Black Anchor has perhaps the most atmospheric and picturesque view of all, with the historical town and ancient Roman bridge nearby.
In Albufeira, probably the most famous nightlife spot in the Algarve, one of the longest running Irish bars is Erins Isle. This is a huge bar, covering a lot of ground, with indoor and outdoor areas, and about 20 tvs dotted around. There is live music of course, as well as some great entertainment acts.
So now you know where to find the best "caint, craic agus ceol" - Sláinte!

YOUR MIGHT ALSO LIKE