Top 10 Awesome Algarve
Adventure Inspiration Top 10
A 720 metre long zip line, that crosses the border between Spain and Portugal is pretty awesome
There are some awesome experiences awaiting you in the Algarve, things you can see, feel, touch and taste. Here's a round up of the Top 10 awesome things you can experience in Algarve.
Cross border zip line
We reckon a 720 metre long zip line, that crosses the border between Spain and Portugal and that sends users hurtling into Portuguese airspace at 80 km per hour is pretty awesome. Add in  time travel thanks to different time zones and the Limite Zero zip line in Alcoutim is truly unique. The line starts in Sanlucar, Spain, crosses the wide Guadiana river and lands in the Algarve village of Alcoutim. Those brave enough to zip along, are rewarded with an unforgettable experience and a pretty impressive bragging story.
Dig for clams, catch your dinner and pick your dessert
In the Algarve you can get up close and personal with your food.  Head for the beach at low tide or to the mudflats of a tidal beach and dig for clams. Or take to the seas and bring home the catch of the day. You can get mackerel, bream, bass. Alvor Boat Trips will take you out on a fishing trip, provide all the gear and tips, and when you get back to dry land , you can even head to a local restaurant where they will grill your fish for you over charcoal and serve it up to you with a nice salad. And to finish off any meal, a fat, juicy Algarve orange is just the thing. It tastes even better if you've picked it from the tree yourself.
Watch out for Storks
Chances are if you look skywards in the Algarve you will see a stork lazily riding the thermals, or sitting atop his high perch nest. Once very scarce, storks are now quite plentiful in the region. And they are fascinating creatures. They love to nest high above confusion and you can see their nests on old red brick factory chimneys, on bridge posts, on church steeples, among the walls of Silves castle, even on scaffolding of lights at football stadiums. Quite large birds, storks need large nests, and their nests are a lesson in engineering, with regular home improvements made over the years. Storks mate for life and tend to stay in the same nesting area for years.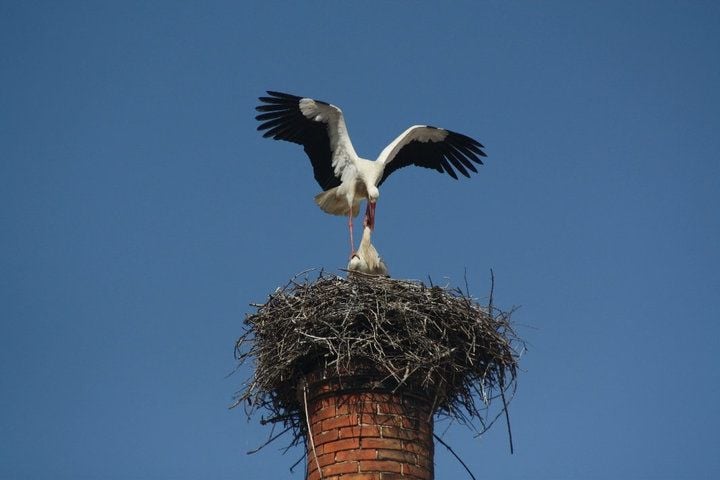 Meet some dolphins
The Algarve is the only place in Europe where you can interact with dolphins, swimming in the pool and learning some basic communication with these fascinating creatures. Zoomarine park, the biggest attraction in the Algarve runs Dolphin Emotions Experience packages which generate memories that last a lifetime. At Zoomarine you can enjoy plenty of great sea themed presentations with dolphins and sealions, with a strong education and conservation message.You can also opt to take a boat trip along the coast from one of the many marinas and catch up with dolphins in their natural environment.
See Flamingos just paddling around
It's not just us humans that like to visit the Algarve. Migratory birds make regular stop overs here. The Algarve, particularly the Sagres area, is pretty much a bird highway, with all types of wonderful creatures paying visits to southern Portugal. Flamingos, with their exotic tones of pink can be seen calming wading along the banks of the River Arade near Portimão, near the Ria da Alvor and in the Ria Formosa, usually form October to March or April.
Take a walk
The natural beauty of the Algarve landscape is breathtaking. Turning your back on golf courses and resorts you can find a totally different Algarve that is simply stunning. And the best way to discover and appreciate this beauty is on foot. There is a whole network of trails and paths along the Algarve just waiting to be explored. The Via Algarviana runs right across the region and is a 300km long hiking trail that takes you through cork tree groves, through lemon and orange orchards, along the coastline and through the hills.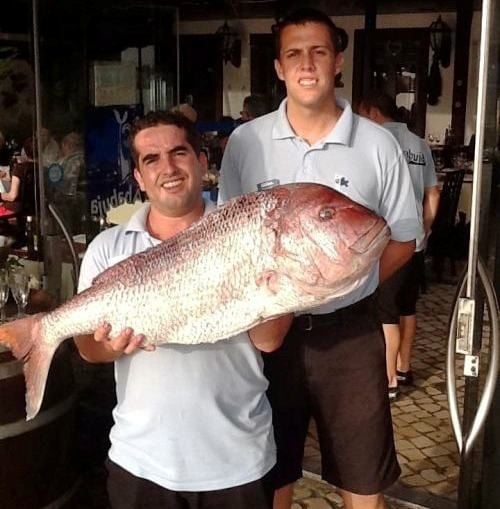 Eat a Pastel de Nata
Food in Portugal is a delight and Pastel de nata is Portugal's  favourite sweet treat. An individual sweet custard pie of flaky pastry, sweet creamy filling, dusted with cinnamon, the pastel de nata is receipe is a closely guarded secret. They say the best Pastel de Natas are to be found in Belem, Lisbon where the original pies are made. The fame of these little sweeties has reached far and wide - Pastel de Nata are very popular in Asia.
Enjoy a sweet treat
One of the Algarve's traditional sweet treats are those small, delicately crafted almond sweets known as Doce Fino. They come in all shapes and sizes , crafted, shaped and painted to resemble fruits, vegetables, animals, fish and flowers. Made from a marzipan almond paste, they are a traditional gift to offer and the art of making this Doce Fino can trace its roots to Moorish times.
The weather
It's been said before but we'll say it again anyway. The weather in the Algarve is awesome! Over 3.000 hours of sunshine per year – or over 300 sunny days per year – it all adds up to lots of sunshine. The summers are magic. Not too hot, usually not humid, with a light sea breeze to keep things fresh. Long days filled with that special Algarve light that has brought artists to the region for centuries. Even the cloudy days are beautiful with at least fifty shades of grey rather than that northern European monochrome sky. Autumn and Winter in the Algarve are pretty spectacular too. Usually mild with not too much rain, the countryside is greener and softer in the low season, perfect for walkers, birdwatchers, golfers…well, everybody really.
The beaches
A regular on Best Beaches in the World lists and with dozens of Blue Flags flying , Algarve beaches are uber awesome! Everybody has their own favourite – from chic beach club concessions to wild and deserted west coast beaches. There are of course variations from beach to beach, but you can count on fine gold sand and clean, clear atlantic water.  Currents tend to be stronger and temperatures lower towards the west, while the water is calmer and warmer towards the east, as the ocean mixes with the Ria Formosa to form fabulous lagoons and sandbanks - a beautiful setting straight out of your summer holiday fantasy landscape.
You might also like