Where do people want to live in the Algarve?
Lifestyle
Find out about property in different areas of the Algarve and where people choose to live
Our Top Experiences and Tours in Algarve:
If youʻre booking your trip to Algarve last minute, we have you covered. Below are some of the top tours and experiences!

It only takes one visit to Portugal's south coast to understand why so many expats buy holiday property in the Algarve or, in fact, relocate to the region. There are plenty of good reasons to retire to the Algarve. But it's not just the Algarve's promise of a temperate climate and over 3000 hours of sunshine each year which attracts so many people to its golden shores.

But which areas of the Algarve do these expats choose to live and why?

In a survey of expats living in the Algarve carried out by Meravista, of which 75% of respondents hailed from the UK, a fifth of those who took part said they lived in Lagos. Lagos is a relatively small but densely populated concelho (county) which includes tourist hotspots such as Praia da Luz, (where you can find the well established real estate agency Sunpoint Properties) as well as the fashionable areas around the town and marina.

A further 14% lived in the Loulé area, the largest concelho which includes the exclusive coastal resorts of Vale do Lobo and Quinta do Lago. The research also placed Albufeira and Silves as favourites among foreigner residents. That said, a staggering 60% of all respondents told us they had lived in the Algarve between seven and 30 years, meaning that many would have moved to the region at a time when the well-known resorts along the coast were the main attraction for property hunters.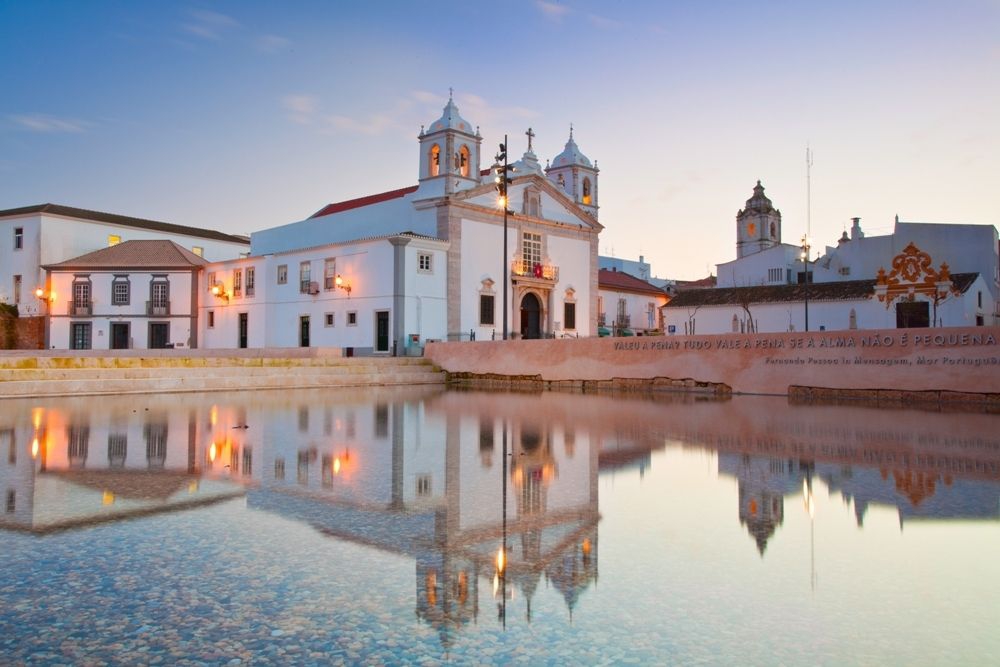 Looking east for a good investment
As far as location is concerned, the Algarve's real estate agents have seen a change in buying trends in recent years. New buyers have started to look further afield for their ideal home. East Algarve, previously overlooked as a destination, is now recognised as presenting value-for-money homes and a desirable lifestyle. Tavira, for instance, offers a wide range of property, from Quintas in the hills to riverfront apartments and traditional townhouses. An average two bedroom apartment in Tavira with a pool would cost you between €125,000 to €135,000, without a pool you'd be looking at €95,000 to €115,000. A three bedroom villa with a pool would set you back in the region of €325,000 to €425,000, depending on location.* And, in an area growing in popularity, there are some well-priced commercial opportunities too. What's more, the east is full of delights. The Ria Formosa Nature Reserve, which stretches from Faro to the village of Cacela Velha near Tavira, is a perfect leisure spot for all the family, in particular walkers, cyclists, birdwatchers and photographers. Being a short drive from the airport, close to shops and beaches, and having quality golf courses near at hand too, the area in and around Tavira poses an appealing alternative to central Algarve. Olhão, fast gaining a reputation as an artistic and authentic Algarve town is also becoming popular,

If you're looking to the east for your ideal home in the Algarve sun, then check out LWL Properties. Located in Tavira, LWL Properties is an independent real estate agency specialising in property transactions in central and eastern Algarve, from Vilamoura to Tavira and the Spanish border. In addition to helping clients buy and sell property in the region, LWL Properties also offer property management services and have a portfolio of rental properties in the area.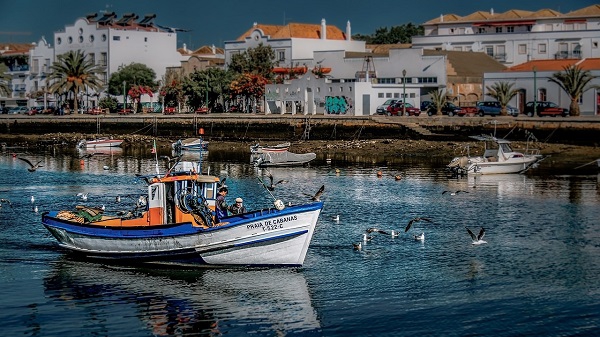 Este Algarve are also experts on East Algarve real estate.With over 35 years experience in the business, they know all the best locations, have a vast network of contacts and a finger on the pulse of the market. An independent agency, their reputation for efficient and transparent dealings is exemplary. And what they don't know about the Est Algarve property scene isn't worth kowing.

If you're considering buying a property in central Algarve, then Dream Diamond Properties could be the answer to your dreams! Dream Diamond Properties are real estate specialists who are based centrally, in the delightful town of Boliqueime, near Loulé. This family run business can assist you every step of the way, from helping you find the right property, to accompanying you through the buying process. And, if you're planning to rent out your new home, Dream Diamond Properties are also experts in managing holiday rental property.

Heading west to bag a bargain
To the west, the municipality of Vila do Bispo includes notable surf resorts and beaches such as Sagres, Zavial and Praia Castelejo. This area is attracting an increasing number of property sales, so inevitably prices have started to creep up. However, you can still bag a bargain in Vila do Bispo or in the largely unspoilt arm of the Algarve  - Aljezur.

If you're searching in the Western Algarve for your ideal home, then call in a meet the team at Abacoz Properties in Lagos. They have a large portfolio of residential propertis and a growing portfolio of commercial properties for those looking for business opportunities and premises. At Praia da Luz, local expertise and knowlege is avaiable to you at Sunpoint Properties, who have a long track record of excellent work in the area.

Build your own home
If you fancy yourself as a 'Grand Designer', across the Algarve you'll find numerous opportunities for rebuilding or renovating old Portuguese properties. Mestre Construtivo are experts in construction, renovation and design, and can help with every stage of your project, as well as finding solutions for issues such as damp or poor drainage in older buildings. 

Creature comforts and easy living
The Algarve's climate may be one of its main attractions, but that means that it can be pretty hot during the summer months and more than a little chilly on winter nights. To make sure you are comfortable all year round, EuroCooling Algarve offer effective heating and cooling options for your home, including solar panel water heating, underfloor heating, heat pumps and even pool heating, for those who enjoy a winter dip! And, there's Aqua Pura, who can keep your pool covered, whatever its shape or size, as well as providing pool safety fencing  - vital if you have young children around.

Once you've bought or built your home, you might want to just sit down, relax and appreciate your new surroundings. While green lawns look great, they require a lot of work and watering to keep them looking immaculate. Grasshopper Greens make it easy - they specialise in artificial and synthetic grass installations - imagine, a perfect lawn that requires no watering and minimal maintenance!

There are plenty of options for furnishing your new home. There is a good choice of furniture and home décor stores in the Algarve and shops stocking a wide range of quality used furniture. In fact, you should be able to find everything that you want and need here in the Algarve. But, if there's anything you can't find here, you can always get Algarve Express to deliver it to you!



What type of property do people choose?
So, what's the most popular style of home among foreign residents? Meravista's survey revealed that a third of expats living in the Algarve had opted for a house or villa in a rural location, with 10% having their own pool. A fifth of respondents had chosen apartments in urban areas or in small towns or villages. However, according to estate agents in the region, today's buyers are investing in a far broader range of property. At the end of the day, it's important to choose a holiday home or permanent residence in an area that meets your needs, as well as your budget. Whether you're looking for the top sports facilities, the best beaches, luxury living, good schools or an escape-from-it-all country abode, the chances are you'll find what you want here in the Algarve. The sunshine, well that's a guaranteed bonus!
*Property prices in Tavira provided by
LWL Properties
- 09/17
YOU MIGHT ALSO LIKE
Top Tips for Buying and Selling Algarve Property