Dolphin Watching in the Algarve
Adventure Family Fun Inspiration
The Algarve is home to one of earth's most loved and intelligent creatures; the dolphin.
Our Top Experiences and Tours in Algarve:
If youʻre booking your trip to Algarve last minute, we have you covered. Below are some of the top tours and experiences!

The Algarve has long been famed for its beautiful coastline, with endless stretches of sand, red cliffs and a sparkling sea; it is often tipped as one of the best locations for a  beach holiday.

With such a stunning coastline it is no wonder boat trips and tours are a popular pastime in the area, but as an added bonus, the Algarve is home to one of earth's most loved and intelligent creatures, the dolphin.

The waters in this region are populated by various whales, dolphins and porpoises at different times throughout the year. The most common species are the common dolphin (Delphinus delphis) and bottlenose dolphin (Tursiops truncatus) - so these are the ones to watch out for.

Dolphins are widely recognised as social animals and their behaviour is a constant source of fascination with both biologists and dolphin fans alike. Holidaymakers will be delighted by the level of interaction from the animals as the dolphins are perfectly content swimming and diving around the boat, unfazed by people and flashing cameras.

Dolphins generally don't get too close to the shore, so Dream Wave offer visitors to this region trips in customized RIBs, which venture out to deeper waters and get closer to the much loved species. The trips are run by an experienced crew who know all the best spots for meeting dolphins.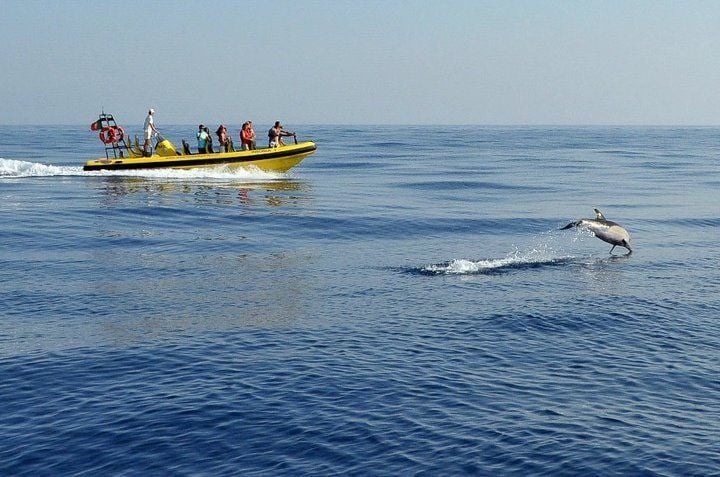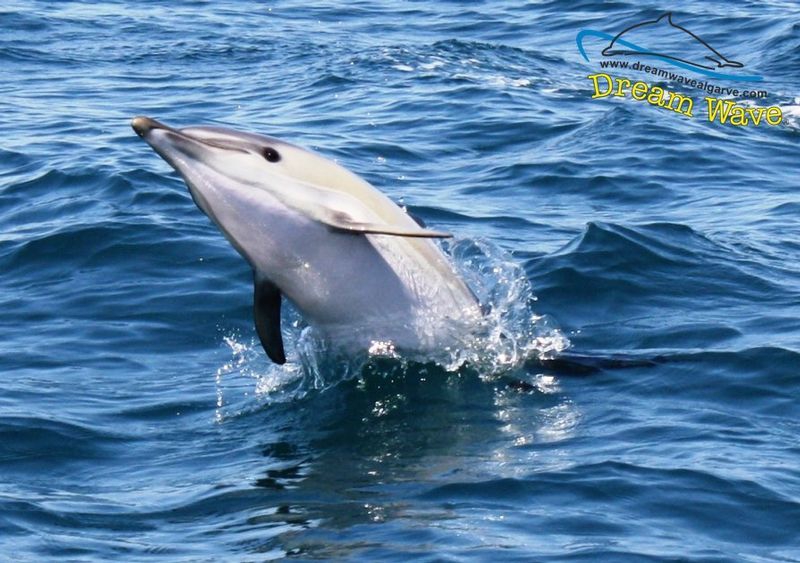 Each boat has its own marine biologist on board, on hand to answer any questions you might have and to give an insight into the behaviour and key characteristics of the dolphins. This provides the ultimate experience for dolphin lovers and a great chance to learn something new.
Dolphin watching excursions depart from Albufeira marina all year round, and last from two to three hours. These outings always prove to be very popular so it is worth booking in advance to avoid being left on the shore.
As well as dolphin watching, the Algarve is able to provide the chance to get even closer to the animals, at Zoomarine. A park with a difference, Zoomarine's biggest appeal is the presentations showing off the abilities of their dolphins, birds and sea lions, and an opportunity to swim with dolphins.
Dolphins are one of the world's most-loved animals and the chance to swim with dolphins rates highly on pretty much everyone's wish list....  and this is exactly what Dolphin Emotions delivers. Visitors are treated to a talk about dolphins from an expert, followed by a lesson in dolphin training and communicating, a swimming session, and probably a very treasured collection of pictures and memories.
After becoming properly acquainted with the Algarve's dolphin population be sure to keep an eye out for the rest of the region's wildlife. Whales have been spotted on occasion and there are countless tropical birds to be seen, making the Algarve much, much more than your average beach holiday.