Clean & Safe - confidence boosting safety seal by Turismo de Portugal
Editorial Lifestyle Press Releases
The Portuguese tourism board recently launched the Clean & Safe programme. The seal can be displayed by businesses within the tourism sector that adhere to a series of health, hygiene and safety protocols in place to prevent and control the spread of coronavirus and other infections.
Businesses such as hotels and local accommodation units (alojamento local), resorts, travel service providers and activity providers register for the
Clean & Safe
seal by undertaking to adhere to and implement internal protocols in the day to day running of their business. (You'll find the seal displayed on many of the local businesses featured on My Guide Algarve). The measures to take vary according to the business activity and follow the recommendations of the Directorate-General for Health. The focus is on delivering best practices to ensure the safety of staff and clients, as well as promoting confidence in consumers and visitors. The seal is voluntary and there will be randomized checks to ensure compliance.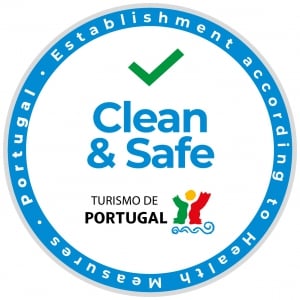 The Algarve already boasts several characteristics that make it a
safe travel destination
in this new Coronavirus world. There are
vast beaches
where social distancing is not an issue. Many of the most enjoyable Algarve experiences are outdoor –
sailing
, surfing, watersports at sea,
hiking
and biking on land. With low population density and many areas of open countryside, getting away from it all is relatively easy here. The implantation of the measures under the
Clean & Safe
programme is a further testament to the desire of local businesses in the Algarve to continue to offer natural, healthy, safe and memorable experiences to all who visit.
---
MY GUIDE VOUCHERS
- support local business by purchasing a
My Guide Voucher
for your favourite Algarve restaurant, activity or service. All revenue goes directly to the local business. Buy a voucher now and help support the local economy while giving yourself something to look forward to.