Top 10 Romantic Restaurants in Algarve 2023
Food & Drink Hot List Inspiration Lifestyle Top 10
Those lazy languid days of summer are conducive to slow, romantic meals, while the sun sets
Valentine's Day approaches, and our thoughts turn to all things romantic. But as romance is good on any date, not just February 14th, here's our pick of Top Romantic Restaurants in the Algarve to help you wow your love with a special venue, any time of year. And don't forget to check out our guide to Top 10 Romantic Places and the Top 10 Reasons to Marry in the Algarve…..could come in handy if that romantic dinner goes well.
Caniço
An incredibly romantic and unique setting, fabulous food and amazing views – all of this is yours to enjoy at Caniço, near Alvor. Caniço has that secret hideaway vibe – its sculpted from the cliffs, set in a small bay, washed by the Atlantic. Access to the restaurant and bar is by elevator through the cliffs. Perfect for sundowners and dinner a deux. Book a table on an evening with a full moon. You won't be sorry.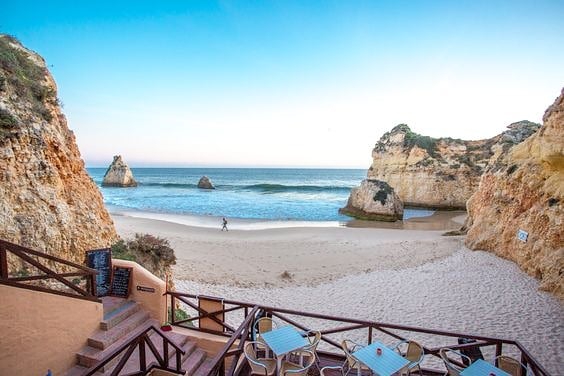 Willies Restaurant
This wonderful restaurant in Vilamoura is the perfect place for an excellent romantic dinner. The cosy, classical dining room at Willies is perfect for an intimate meal on a chilly winter's day, while the outside garden terrace is ideal for making the most of the balmy Algarve summer evenings. What's more, the food is wonderful, as beautiful as it is tasty.
Casa do Campo
For some secret garden magical romance, Casa do Campo, in Almancil is hard to beat. Rustically charming and elegantly simple, the stars of the show here are the food, of course, and the amazing and expansive fig tree that is over 200 years old and is the centre of attention on the garden terrace. With luscious generosity, this great tree frequently drops fresh figs in to the laps of diners. Literally.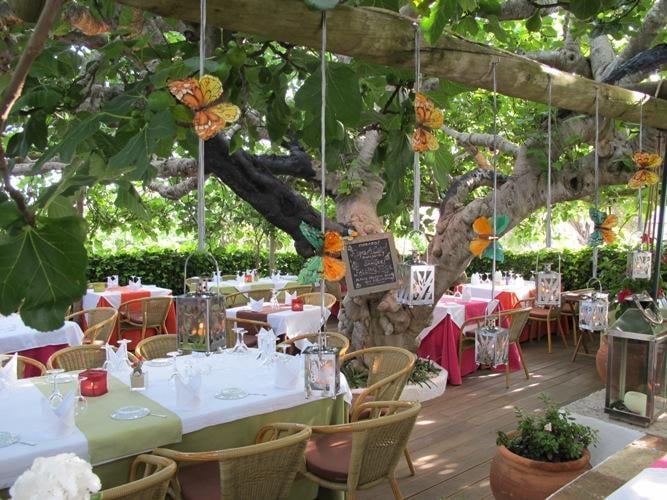 Ocean
Starlight and romance go very well together. At Ocean Restaurant , the flagship gourmet restaurant of Vila Vita Parc, you can enjoy a meal that shines with the brilliance of not one, but two, Michelin stars. Aside from the highest standards of food and service, Ocean Restaurant also offers views that are simply beautiful.
Parrilla Natural
If you like your romance with a generous dash of chic and stylish, then Parrilla Natural is the place for you. Here you can dine beneath the stars, under the protective canopy of a huge pine tree, sipping Parrilla Natural's signature mojitos and enjoying seriously good beef. A very large restaurant, each guest is nonetheless made to feel like the most important person in the place. (Bonus Restaurant - visit Parrilla Natural's sister restaurant, Gourmet Natural, and enjoy a fine meal on their tropically lush summer deck.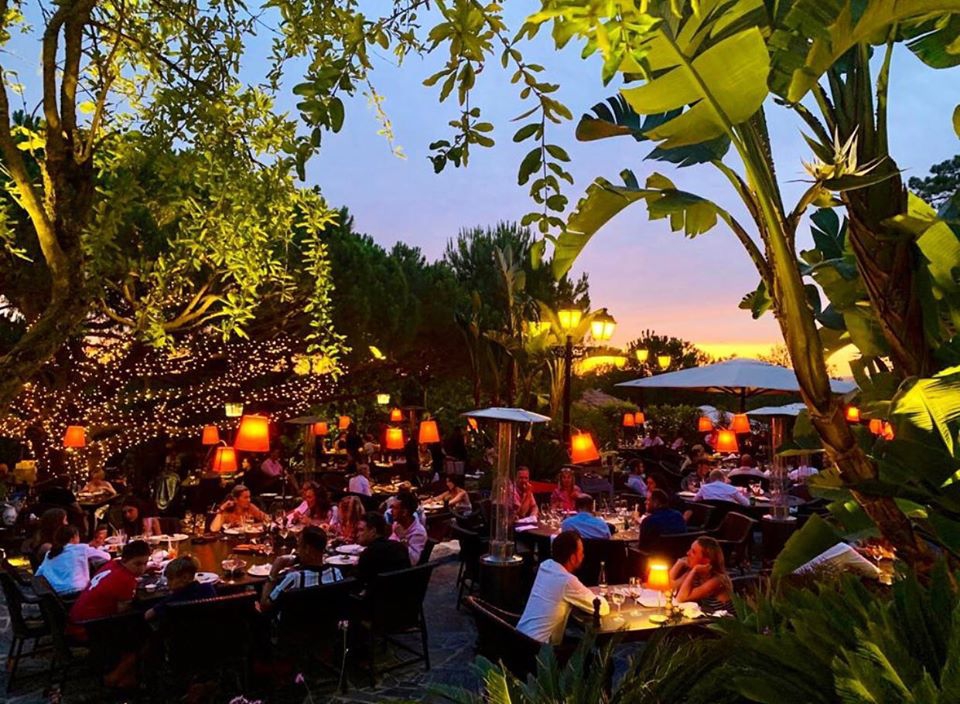 WELL Vale do Lobo
Beachside, ocean views, a fabulous day-to-night venue, WELL ticks a lot of boxes. Enjoy a casual, sunny vibe during the day, then dress up for a glamorous evening. International and Portuguese food is on the menu, along with some excellent sushi. Or simply enjoy some magical cocktails from the bar and enjoy the views.
Find out more about WELL.
Casa Velha
Timeless elegance and warm hospitality. The enjoyment of a fine meal here is not limited to just your taste buds - the whole experience is to be savoured and enjoyed. Summer dining at Casa Velha is on the gorgeous patio. Fabulous food, sunsets and starlight, and magnificent views across the Quinta do Lago lake.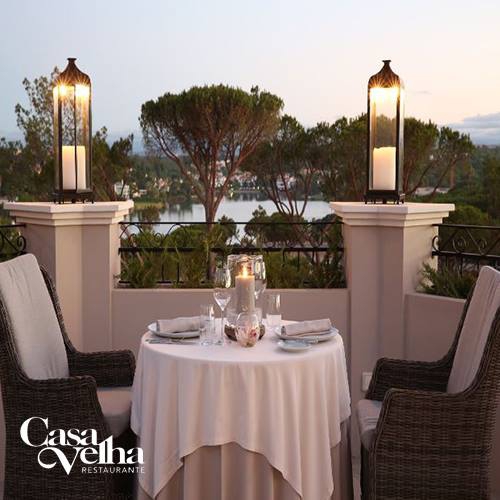 Windsurf
Those lazy languid days of summer are conducive to slow, romantic meals, while watching the sun dip below the horizon. Windsurf is a simple restaurant set right on the huge expanse of Alvor beach that offers not only delicious and fresh food with friendly, unhurried service, it offers the rare opportunity to really appreciate the moment – there are no TVs here or canned music - the background music is provided by the waves crashing on the beach.
NoSoloÁgua
NosoloÁgua Beach Club and Restaurant overlooks the Praia da Rocha marina and beach. It is beautiful, indulgent, chic and trendy, sand-between-your-toes luxury. Lounge on a private daybed for two while sipping champagne, nibble some sushi and enjoy the views.
Paper Moon
Located at the recently opened W Resort, just west of Albufeira, Paper Moon brings authentic Italian cuisine to the Algarve. The roof-top terrace offers great views, while the ambience exudes that unique, stylish and fun W-energy. Perfect for meals with friends or romantic evenings with your favourite person.
Find out more about Paper Moon at W Algarve
Note: not all of the above restaurants are open on February 14th - but who said romance is only for Valentine's day?

YOU MIGHT ALSO LIKE