Sunday Lunch Restaurants in Algarve
Sunday lunch is the perfect excuse to gather friends and family and celebrate live around a table. Sometimes you've just got to have a Sunday Lunch with all the trimmings, and sometimes, you'll want something a little different. So, with this in mind we have compiled some information on great Sunday Lunch options across the region.
Sunday Roast - tasty menus that tick the comfort-food and style boxes

Sunday Roast at Tribulum
Located between Quinta do Lago and Vale do Lobo, Tribulum offers tasty, creative food and warm hospitality. The Sunday Lunches are a treat not to be missed - 3 delicious courses with meat, seafood and vegetarian options. Leave room for the home-made desserts! Available all year round
Find out more about Sunday Lunch at Tribulum

Sunday Roast at Dano's
Sunday wouldn't be Sunday without some sports to watch. Catch all the sporting action and enjoy delicious food at Dano's at The Campus in Quinta do Lago. To enjoy your meal with a clear conscious you can spend some time on the tennis and padel courts or in the gym at The Campus beforehand.
Enjoy a classic, 3-course Sunday Lunch at Dano's, while savouring the relaxed atmosphere, and keeping an eye on your favourite sports.
Find out more about Sunday Lunch at Dano's

Sunday Beach Views
Lunch by the beach is always a pleasure. Summer is all sunshine and chilled drinks, but the winter has its charms too - clear, sunny days, cooler temperatures and dramatic views.
Izzy's Beach Restaurant
in
Vale do Lobo
is what a beach restaurant experience is all about. Dine inside or make the most of the Algarve weather and take a table on the terrace. Izzy´s has a casual, relaxed atmosphere, where you can chill out and choose from a varied menu, which includes fresh fish and shellfish, Portuguese classics, steaks, chicken and more. For many, Sundays at Izzy's are what Sundays are all about, so book your table early. Open all year round.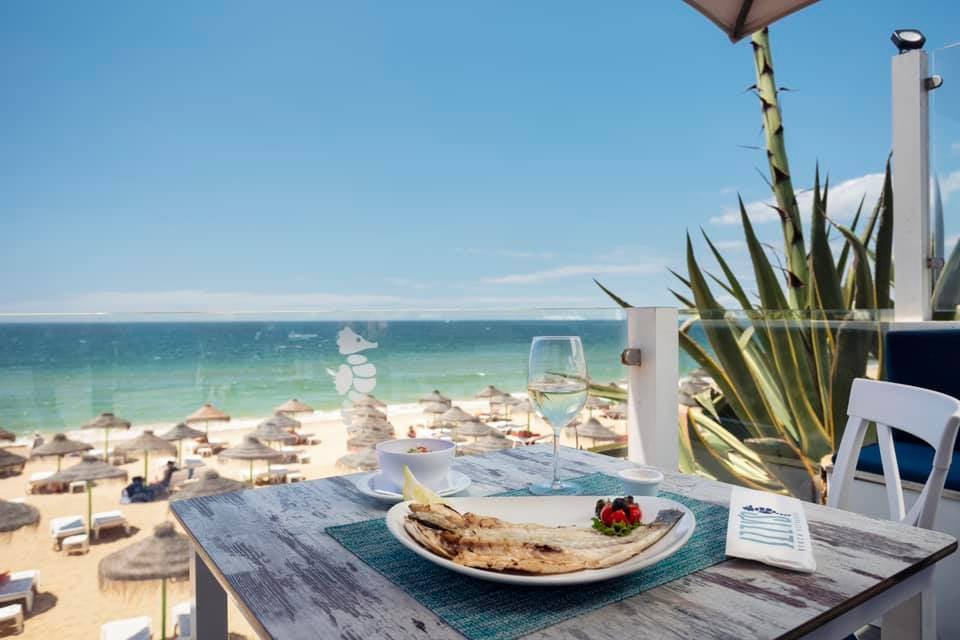 Izzy's Beach Restaurant
Praia Dourada
- part of the
Armação Beach Club by VILA VITA Parc
, you get great food, uncluttered views and a fabulous beach lounge to enjoy your favourite drinks. Serving modern, international cuisine, there's meat from the Josper Grill, fresh seafood, burgers, poke bowls and more.
Julia's
- the original beach bar. Set on Garrão beach, between Vale do Lobo and Quinta do Lago, Julia's is good times by the sea. Summer is all about sunshine and sing-a-longs at the beach bar, while in the autumn and winter, the spacious sea-view terrace and dining room make for perfect cosy dining. The epitome of Sunday relaxation. Open all year round.
Windsurf
, on the beach in
Alvor
, is a great place to relax on a Sunday afternoon, enjoy a tasty lunch and watch the waves roll in. The menu at Windsurf includes a selection of tempting salads, delicious prawns, monkfish kebab and typically Portuguese dishes such as Cataplana and Caldeirada (Fish Stew), as well as the catch of the day. At Windsurf, the soundtrack is waves, wind and sea-birds. Enjoy a stroll along the Alvor boardwalk before or after your meal. Closes in December.
Portuguese flavours
Sunday lunch in Portugal is, as in many countries, an excuse for families and friends to come together, sharing food and stories. Summer menus feature grilled fish and fresh seafood, while Winter menus are feasts of slow-cooked hearty dishes that satisfy more than just your hunger. Inland, countryside restaurants are popular winter dining options. Take a road trip (check out our suggestions for scenic drives) and sample some great food at a local restaurant.

Akvavit Restaurant at Vilamoura marina offers both Portuguese and international cuisine with some Nordic specialities too. Overlooking the sleek yachts, you can dine on the above-water deck, or in the nautical themed dining-room. Seafood is always superb here, and the menu also offers a great range of meat dishes. The atmosphere is relaxed and welcoming, very conducive to a lazy Sunday lunch.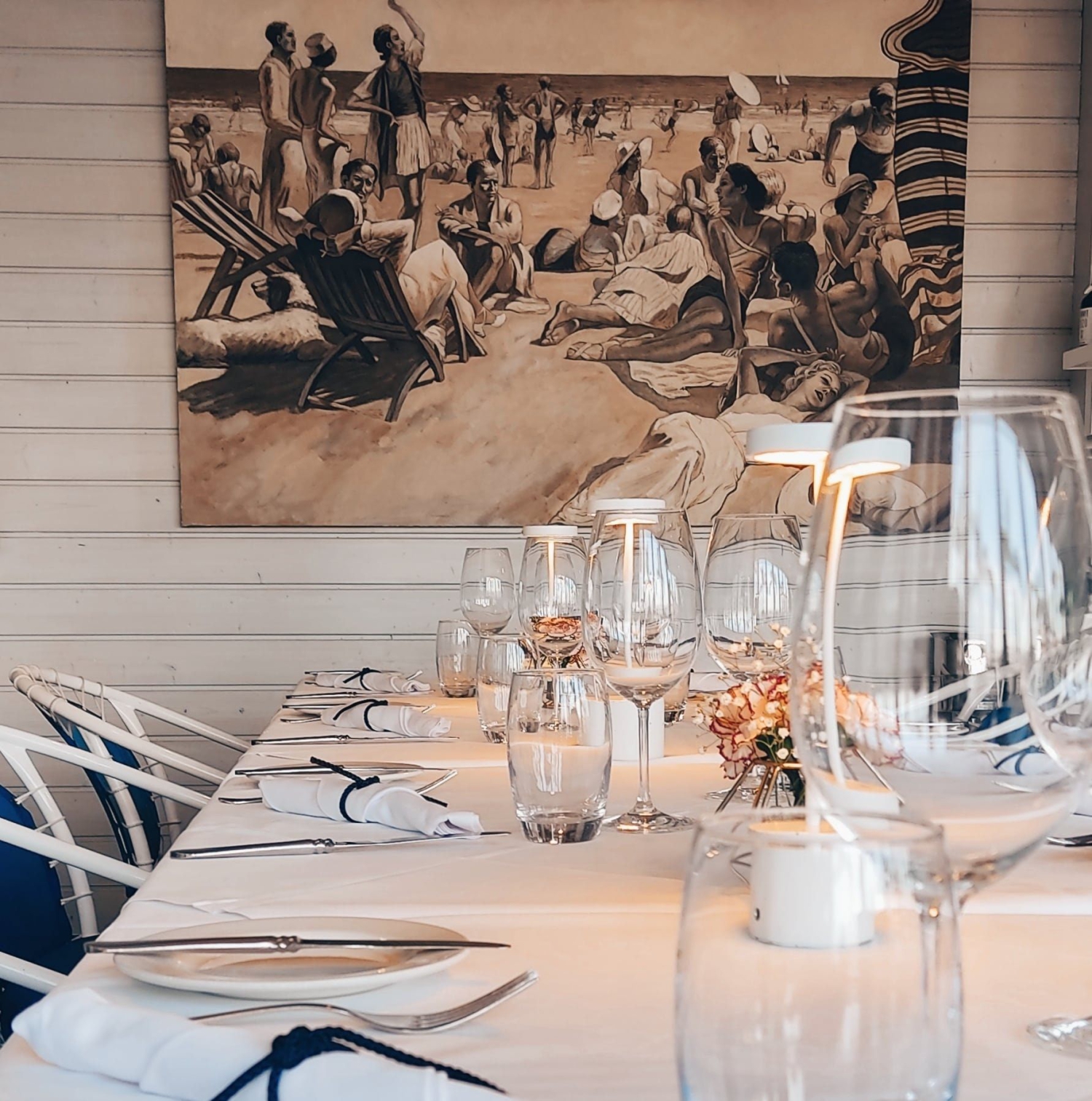 Portuguese Roast at Adega Restaurant
Tuck into a slow-cooked, wood-oven roast at Adega Restaurant at Vila Vita Parc. Flavoursome comfort food at its best. Available every day at lunchtime, including Sundays, follow up your meal with a walk around the lush gardens of this fabulous resort.
Find out more about
Portuguese Roast at Adega
At
Àbabuja
you can enjoy Algarvian and Portuguese flavours along with the gorgeous views of Alvor estuary. Àbabuja is famous for it's fresh fish and seafood, cooked over charcoal, as well as the delicious Caldeiradas and Cataplanas - traditional dishes that are packed with flavours and seasoned with fresh herbs.
O Jardim das Oliveiras in Monchique. Up in the hills, just off the winding road that takes you to Fóia, the Algarve's highest point, O Jardim das Oliveiras serves traditional portuguese Sunday lunch. Slow roasted meat, bean-stew, roast kid and more. Delicious and warming. Perfect for a winter Sunday.