The Gourmet Triangle - Fine Dining in the Algarve
Editorial Food & Drink
They all exude a warm hospitality that is relaxing and totally genuine
Say luxury living and fine dining in the Algarve and somebody will likely say "Golden Triangle". That preconception is about to change. Not only are there excellent restaurants all across the Algarve from Sagres to Spain, there is a triumvirate of three outstanding restaurants that form a Gourmet Triangle linking Porches and Carvoeiro, in the Western Algarve.
O Leão de Porches, Bon Bon Restaurant and Pimenta Preta offer food of the finest quality, exquisitely presented and professionally served. Each with its own individual identity, the three restaurants share the hallmarks of quality dining – superior quality products that are treated with respect, elaborate plating that is a feast for the eyes, and faultless, precise service. Add to this the very personable and warm hospitality for which the Algarve is famous, and you have a combination that is hard to beat.
The three restaurants are the labour of love of Bianca Saldan and Nuno Diogo. Bianca fell for the old world charm of the village of Porches and the beautiful building that is O Leão de Porches. Oozing history and atmosphere, this 300 year old structure, with thick, thick whitewashed walls and bare rafters is utterly charming be it winter or summer. The kitchen team produces some of the most beautiful, creative and technically dazzling dishes you will find in the Algarve. The graceful old building and modern Mediterranean cuisine are not in conflict. Instead they complement each other, each striking an individual note that, taken together, create a beautiful harmony.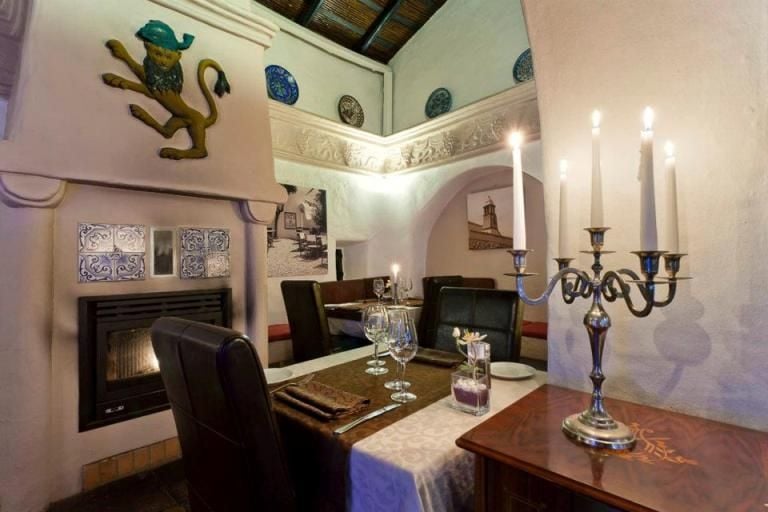 Nuno Diogo is one of the Algarve's best known restaurateurs. At Pimenta Preta, Nuno was able to feed his passion for fine wine and fine food, providing a dining experience that had been previously unknown in the area. Now presenting a fusion of world cuisines with asian influences the amazing food, an extensive wine list with expert advice on hand, and above all, enormous passion, knowledge and enthusiasm have made Pimenta Preta a magnet for foodies from all over the Algarve.
Completing the trio of restaurants is the newest venture by Nuno Diogo – Bon Bon Restaurant. Nuno has set the bar here even higher. The Mediterranean dishes, incorporating very Portuguese flavors, are veritable works of art to be enjoyed while watching the sun set beyond the Monchique hills. And as jsut reward for this excellence Bon Bon is the proud holder of a Michelin Star.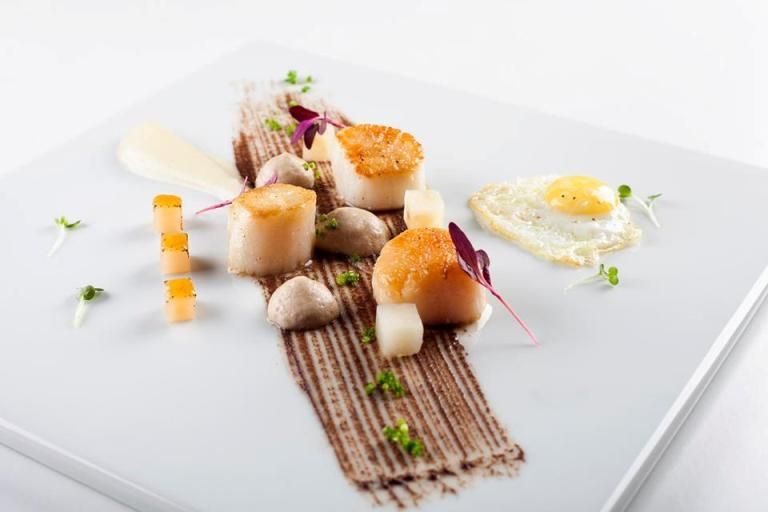 And so the Gourmet Triangle was formed. A dining experience at one of these restaurants is unforgettable. However, these restaurants have more than exquisite food in common. Not only do they represent excellent value for money, they all exude a warm hospitality that is relaxing and totally genuine - an atmosphere that is the result of people working together on something that they love and that makes them proud - probably as vital an ingredient as any in the kitchen cupboards.