Casa Velha showcases local artistry and produce in partnership with Loulé Criativo
Inspiration Lifestyle Press Releases
Casa Velha, Quinta do Lago showcases unique, locally created, dishes and utensils inspired by Algarve artisanal traditions. Fine dining meets functional art, with deep roots in the local community, enriching the sensory experience of the amazing food.
Casa Velha
, Quinta do Lago's fine dining restaurant, is known for its exquisite dining experiences in a beautiful setting. Guided by a passion for seasonal, fresh and local produce, and with affectionate respect for the region's history, including its own roots as a farmhouse, Casa Velha's partnership with
Loulé Criativo
is the harmonious pairing of different arts, showcasing not just local flavours on the plate, but local artistry in the unique dishes and utensils used.
Loulé Criativo supports the activity of
local artisans and artists
, helping to revitalise traditional arts and crafts, and forge new and dynamic partnerships, sustaining that thread of continuity and identity that enriches our experiences. Partnering with Casa Velha makes perfect sense. A restaurant that sources oysters from Fuseta, its vegetables and herbs from Quinta do Lago's own biological farm, and seafood from the local fish markets, is an ideal platform for a creative collaboration with a local flavour.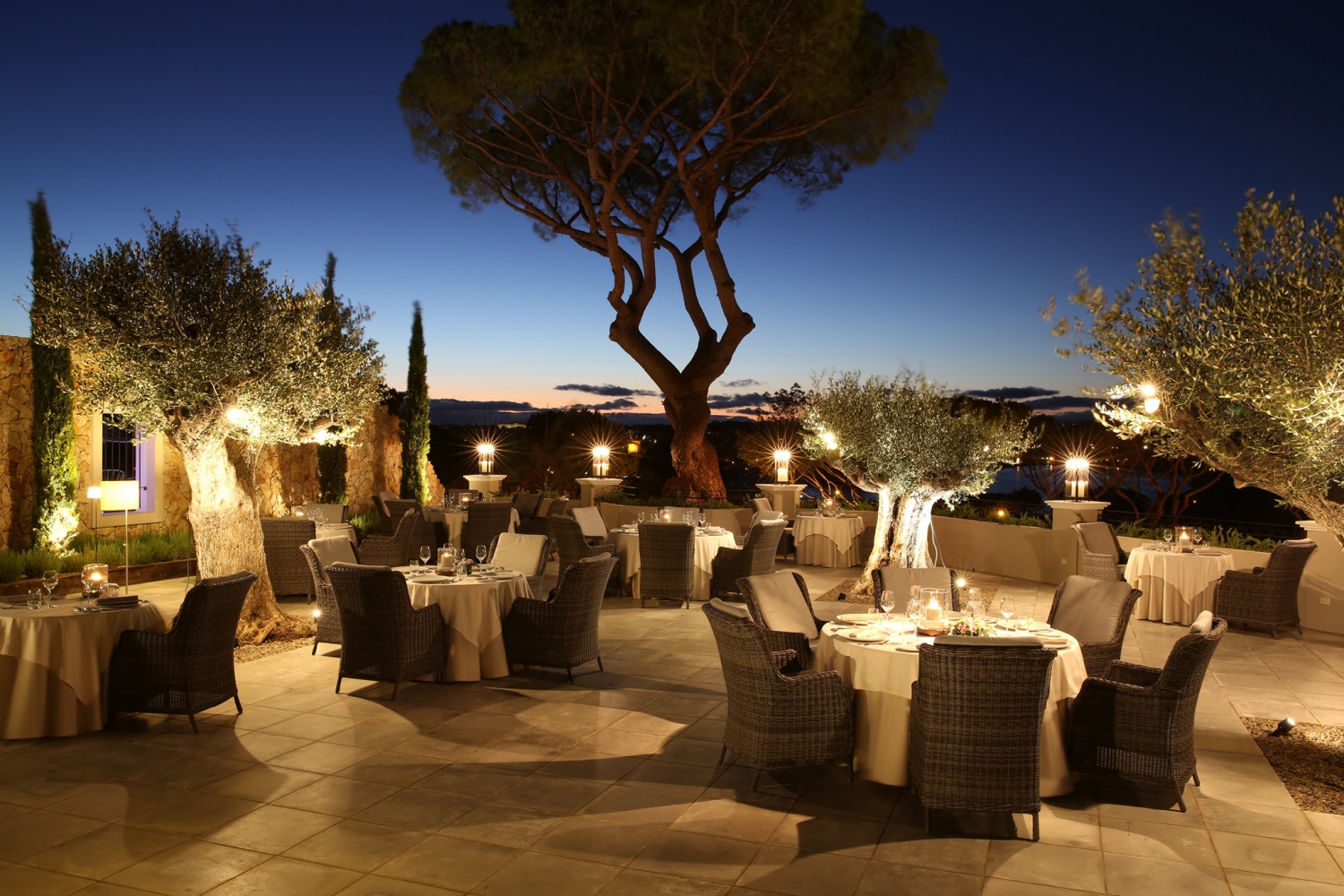 The artists at
Loulé Design Lab
(part of Loulé Criativo), have created two modern and functional pieces, deeply rooted in the local culture, upon which specific creations by
Chef Alípio Branco
are served. The hand-crafted pieces are more than just dishes and utensils – they uniquely complement the food.
Inspired by the long tradition of artisanal salt in Portugal, a resin base where salt crystals from Castro Marim float like stars in the sky was created and serves as the base for a delicate olive tuille with sardine, roasted pepper and garum.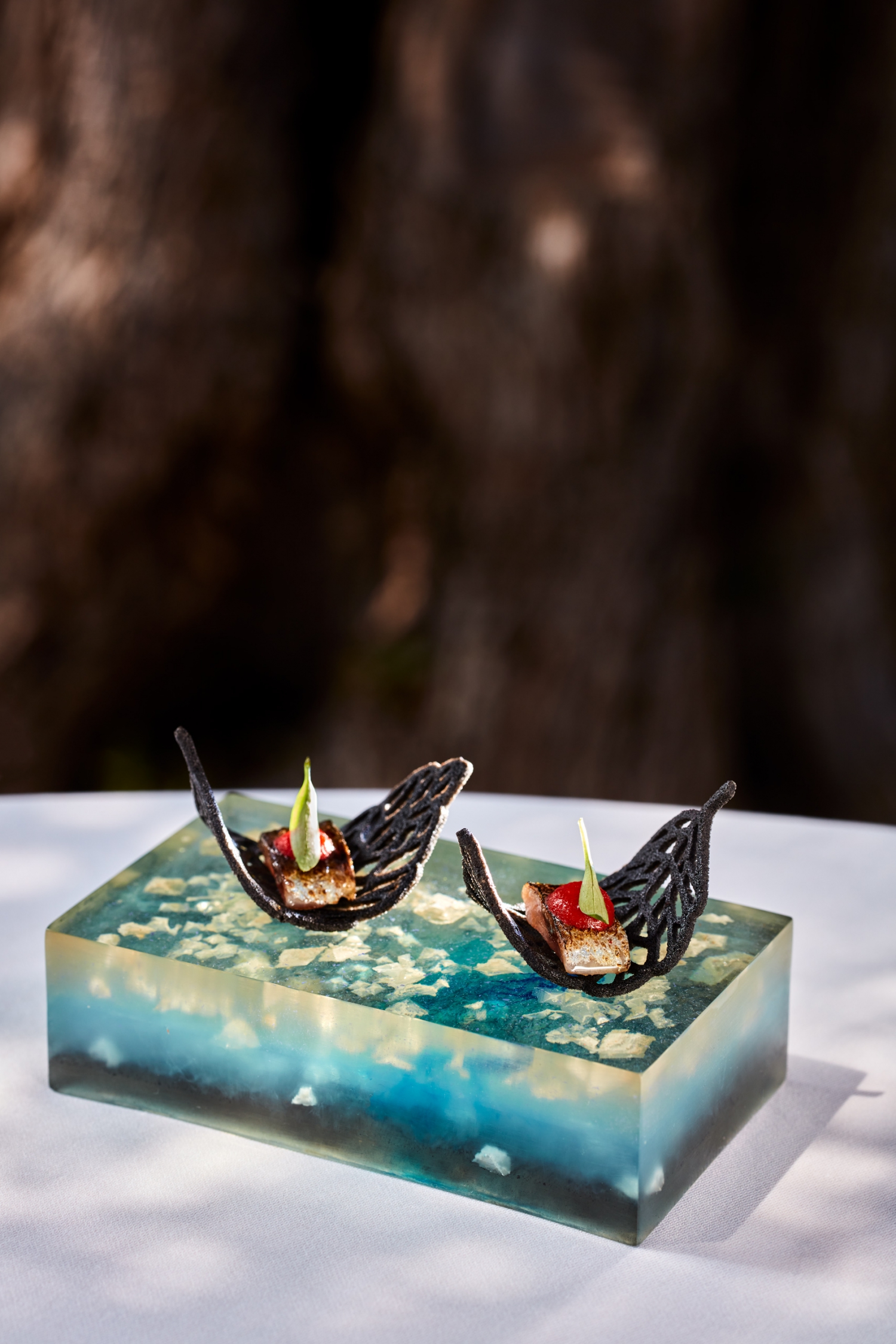 The second piece is an ode to the bounties of the land - courgette flowers, sun-dried tomatoes, sweet potatoes and corn, sourced from Q Farm, served with beautifully worked wooden dishes and cutlery. The tactile satisfaction of the wood adds to the pleasure of the flavours.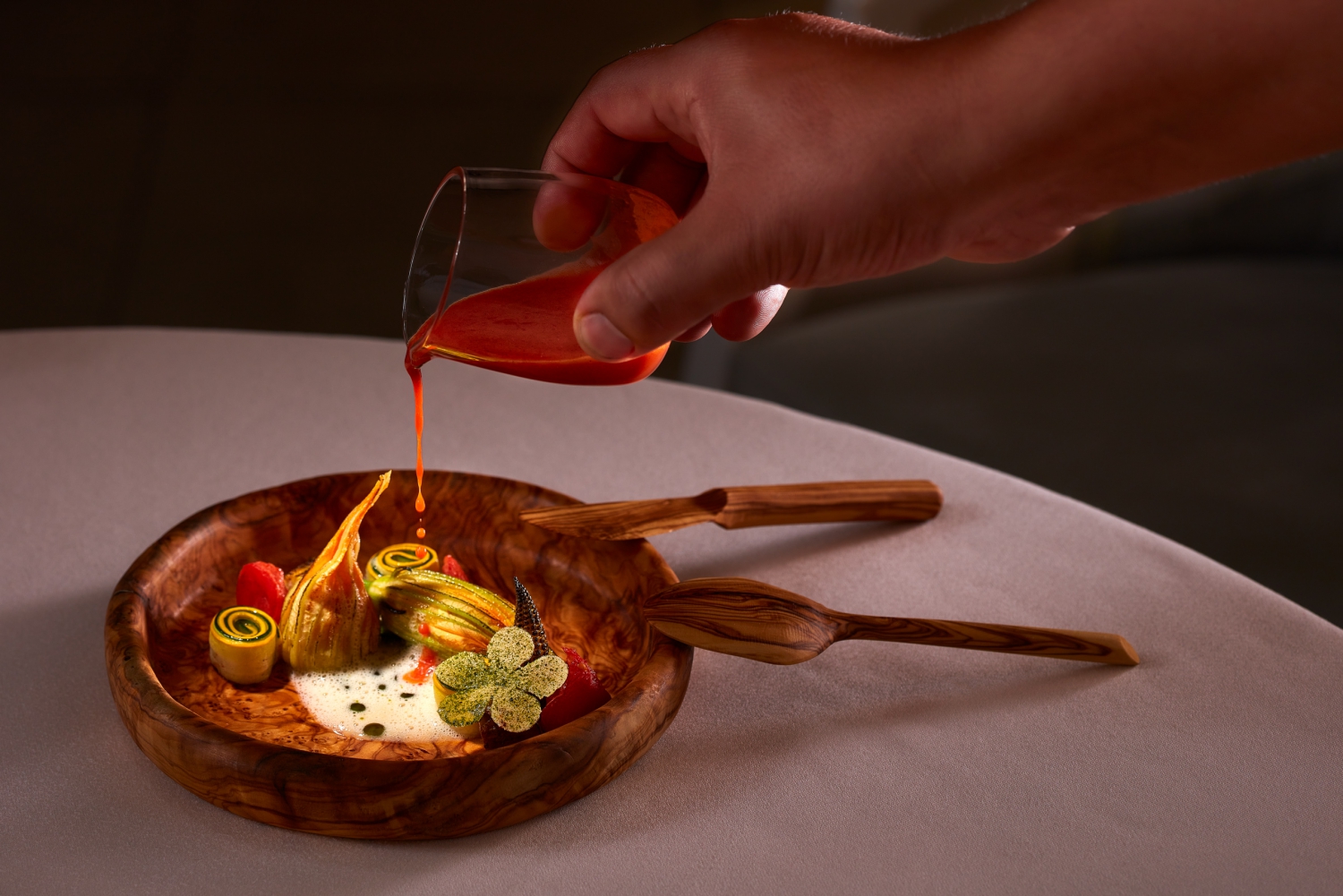 These unique pieces can be enjoyed at Casa Velha. Open for dinner from Tuesday to Sunday.
Reservations are required.
Casa Velha was the first restaurant to exist at Quinta do Lago and continues today to offer an exceptional experience. Other restaurants in the resort include
Bovino Steakhouse
,
UMAMI
- for modern Japanese gastronomy, and
Casa do Lago
for day to night relaxed dining.
Other Loulé Design Lab creations can also be appreciated at the Loulé Criatvio exhibition at Palácio Gama do Lobo, from 2
nd
Oct. to 2
nd
Nov., Monday to Friday, 9h to 17h, and Saturday, 9h to 13h. Entry is free.