Bringing VILA VITA Parc to your home during Coronavirus quarentine
Family Fun Food & Drink Lifestyle
Recipes, playlists, ideas for fun and exercise
Our Top Experiences and Tours in Algarve:
If youʻre booking your trip to Algarve last minute, we have you covered. Below are some of the top tours and experiences! VILA VITA Parc is expert in luxury hospitality and making you feel at home, when away from home. And even when they can't welcome you to the resort, the team still want to you feel cherished and cared for

. During these strange times, when the resort is temporarily closed,

VILA VITA Parc

have shared ideas for fun and relaxation, recipes to cook at home, some simple home workouts to keep you active and a great playlist featuring outstanding Portuguese performers.

Set amid acres of lush, beautifully landscaped gardens, sweeping down to the ocean and with endless views,

VILA VITA Parc

offers the best of luxury travel hospitality. The resort is home to two Michelin star restaurant

Ocean

, modern

Japanese cuisine at Mizu

and hearty, delicious

Portuguese food at Adega

. The only

Sisley spa

in Portugal is at VILA VITA Parc and 9 metres below the resort's pristine surface is the amazing

Cave dos Vinhos

– Wine Cellar, where you can find thousands of bottles of wine from around the world.

Although it is not possible to visit VILA VITA Parc right now, you can bring a little of the resort into your home. Check out these ideas, tip and recipes below, shared by the VILA VITA team.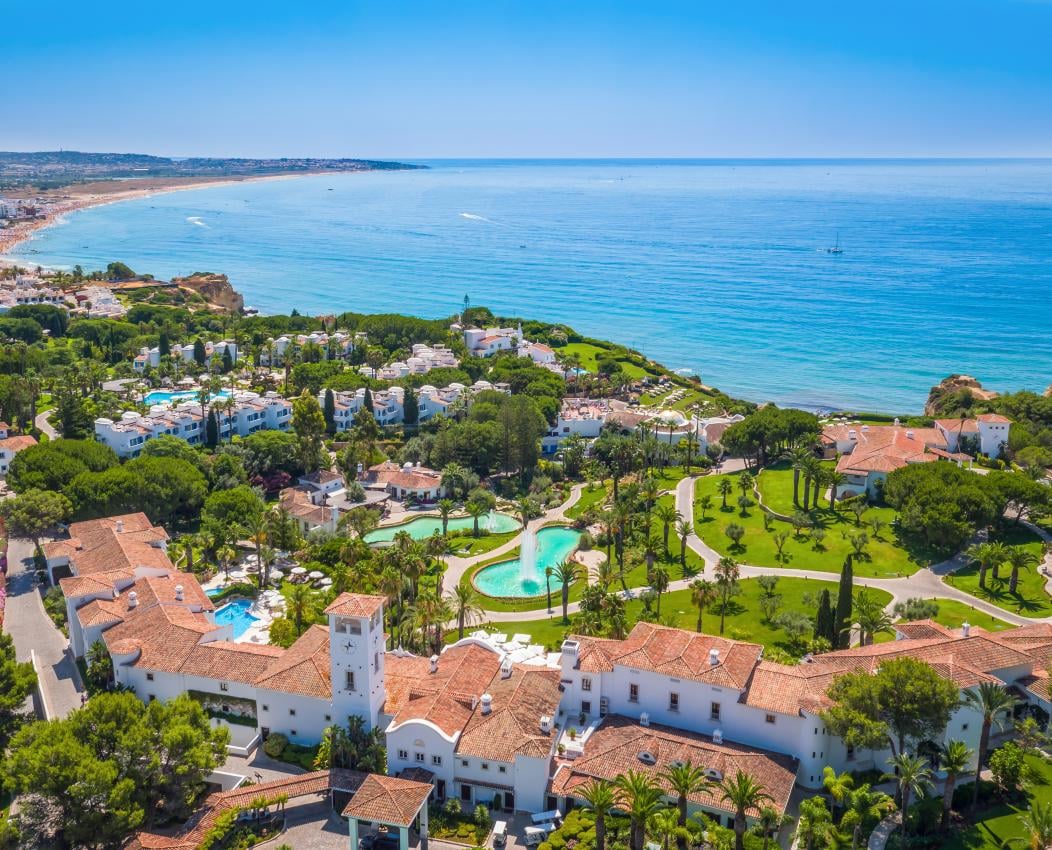 VILA VITA Parc Recipes - Easter Flavours
Now is the time to try these great recipes from the resort's executive chefs, Manfred Kickmaier and Paulo Fortes and executive pastry chef Pedro Matos. Just click on the links to get the recipes.
Tip - if you are looking for quality, organic meat, then visit the VILA VITA Metzgerei (Butcher). Master Butcher Thomas Weber and his team continue to work throughout this time, following the strictest safety and quality procedures, producing quality meats and German delicatessen including hand-made sausages and other cuts made from organic meat originating from the VILA VITA farm
Herdade dos Grous
, in the Alentejo. The shop is currently open on Tuesday - 14h to 18h; Wednesday to Friday - 10h to 13h and 14:30h to 18h; Saturday - 10h to 13h.
Staying Active and Keeping Calm
VILA VITA Parc fitness coaches have put together some easy to do at home workouts, for adults and children, no special equipement required. And yoga instrucotr Daniela Luz demonstrates how to relieve anxiety with some simple breathing exercises and meditation.
Colour the Resort Beautiful
It's not easy keeping the kids entertained at home. Colouring is one of those timeless pleasures that unleashes the creative side in us all. Download an image of the resort, colour it in as you wish, then publish it on your Instagram or Facebook page tagging it in the text with #vilavitaparc. The prettiest ones will be displayed on VILA VITA Parc Facebook wall and will be eligible for a prize!
Prize-winning photo?
Send the resort your best or most memorable travel photo of your holiday at VILA VITA Parc. The best one will be chosen and the
winner will receive a complimentary dinner or spa treatment for two
on their next stay. Send your photo by email to sales@vilavitaparc.com.
(please note the winner must authorise the resort to share the image on its social media channels, so that they can post it).
Songs to transport you to Portugal
VILA VITA Parc have created a playlist of outstanding Portuguese performers for you to enjoy. Close your eyes, listen to the music and dream about your next visit...