What makes the Algarve an excellent conference and corporate event destination
Editorial Hot List Inspiration Lifestyle
Our Top Experiences and Tours in Algarve:
If youʻre booking your trip to Algarve last minute, we have you covered. Below are some of the top tours and experiences! We all know the Algarve is a favourite destination for fun and relaxation. Those beaches, the sun, the gorgeous scenery, the golf, the food and the wine - all factors that make the Algarve such a spectacular spot to visit. And some of what makes the region so popular as a tourist destination is what is helping make it a top choice for corporate events and conferences.

Any brand that is hosting an event wants to ensure that their delegates' experience is as positive as possible. If the delegates love a conference, that reflects well on the brand and its products, as they can bask in the reflected glory of an outstanding event. In recent years, the Algarve and Portugal has shown that it ticks all the boxes for hosting superb events.

XPTO Events & DMC

is a well established events management company offering bespoke events to their varied portfolio of clients. They have a decade of experience in organizing and designing unique events in the Algarve and across Portugal.

Given their expertise, we asked Isabel and

Anabela from XPTO

for their insights into what it is about the Algarve that makes it an outstanding location for events. Here are some of the factors they highlighted:

Safe and Secure

Feeling safe while travelling is always important. Portugal is considered one of the safest countries in the world, ranking 4th on the 2022 Global Peace Index. There is relatively low crime and little instability.

While Covid dramatically impacted travel and in-person events around the world in the past years, there is now an appetite to get face to face again, to network and learn in beautiful surroundings. In-person events are back, and the Algarve offfers a safe environment and a beautiful location that attendees can explore at will.

Easy access and logistics

Smooth logistics are a vital ingredient in any event. That starts with ease of access to the event or conference location.

Faro airport

offers multiple regular routes from many European cities and further afield too which facilitates attendees from many different locations all flying into Faro, generally on direct flights.

And once landed at Faro airport, travel time to the event venue is likely to be short – probably under an hour.

Popular destinations such as

Vilamoura

, home to the Algarve Congress Centre is just 25 minutes by car from the airport.

Quinta do Lago

and

Vale do Lobo

are even closer. That means that it is easy to arrange individual private transfers to the venue with companies such as

Yellowfish

or

AlgarSerra

, rather than all delegates having to wait for each other's flight to arrive so they can travel onwards together.

This ease of access saves event organizers and delegates a very valuable commodity –

time

. Less time spent getting there, means more time at the actual event and more time to enjoy the destination. Saving time on travel means there is more time for talks and activities without increasing the duration of the event.

Excellent facilities

The Algarve is home to many

top class four and five star hotels and resorts

that can host small, large and very large events as well as custom built conference facilities. Accommodation is generally of a high standard and there are spa, sports and technology facilities to cater for all.

VILA VITA Parc

, which covers 54 acres of beautiful seafront grounds, has more than 1000sq metres of conference space available, plus gorgeous landscaped gardens and multiple terraces. With several pools, direct access to the beach, a top-class

Sisley Spa

(the only one in Portugal) and outstanding food options (which include

2 Michelin star Ocean restaurant

), VILA VITA Parc offers everything required for both the work and play parts of an event. The resort has a country estate and winery,

Herdade dos Grous

, just over an hours drive away, which is perfect for team-building activities.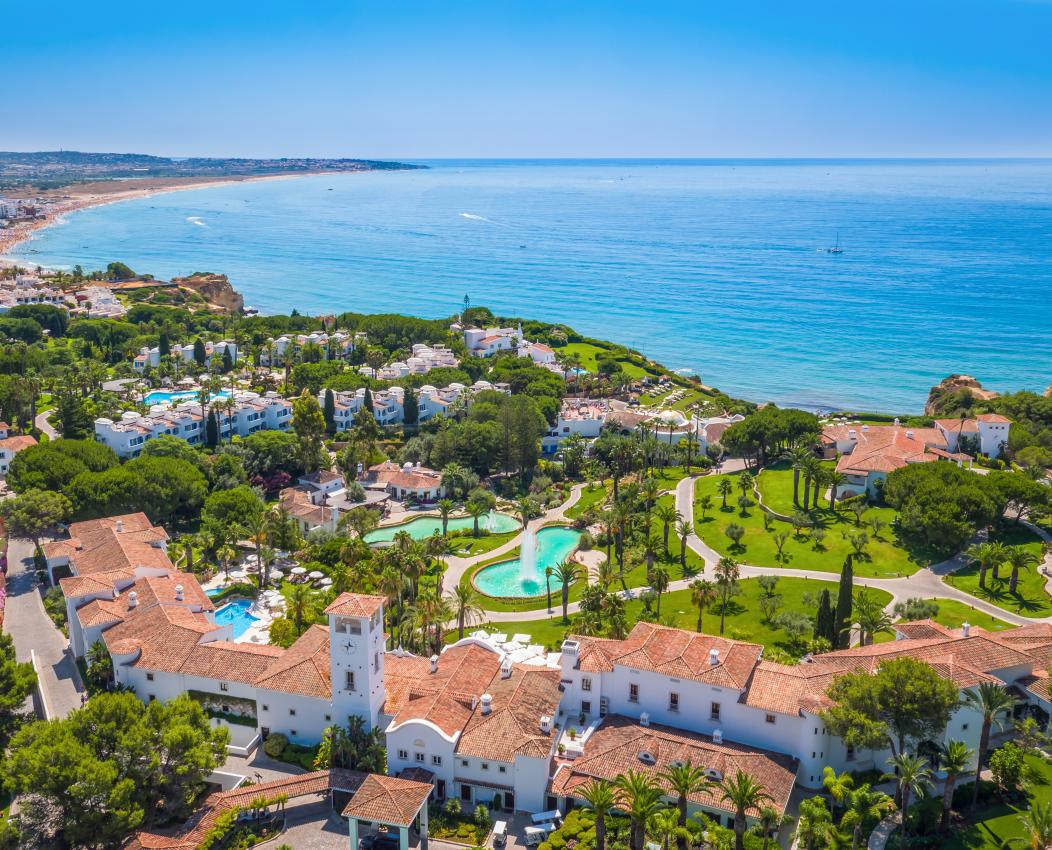 VILA VITA Parc
Quinta do Lago
, the award winning lifestyle and golf resort is another excellent venue. With pristine
golf courses
, superb sports facilities at
The Campus
and the natural beauty of the
Ria Formosa
as scenery, it is a special location for active corporate events with a dedicated team for event design.
The region also has custom-built conference facilities such as the
Algarve Congress Centre
which offers adjustable size rooms, with the Fenix room offering capacity for 3000 people. Overlooking Vilamoura marina, the Congress Centre is very centrally located with a huge selection of accommodation and restaurants on the doorstep, not to mention the beach and all those yachts waiting to take people to explore the beautiful coastline.
Outside activities at The Campus
Quality Leisure Time
The networking done, contacts made and relationships built at a corporate events can play a huge role in future business. And they most often evolve best during the leisure time on the programme. This is where the Algarve shines. Attendees can enjoy a huge range of
activities
such as hiking and biking or
off-road
adventures. The golf courses are many and excellent.
Boat trips
along the coast are not only relaxing, they give people time to connect in a low-pressure environment. There are boats to cater for all group sizes from private yachts with a capacity for 10 people to large modern catamarans that can take well over 100 passengers each. There are wineries and
art galleries
to discover and of course, amazing food to savour.
Added Value Quality
Is the Algarve the cheapest destination? No. Does it offer greater quality for the money spent? Arguably yes. Any conference or corporate event will want its budget to stretch as far as possible without impacting the quality of the event. In the Algarve you get
added value without additions to the bill
. For example, the year-round sunshine means that even during the winter months, it is possible to enjoy
al fresco lunches
, something that attendees from colder climes love, boosting their enjoyment. The standard of accommodation in the Algarve is high and
Portuguese hospitality
is famous. Most hotel and resort staff speak excellent English, with German, Spanish and French also fairly widely spoken. All these are factors that help attendees relax and fully enjoy their experience in Portugal.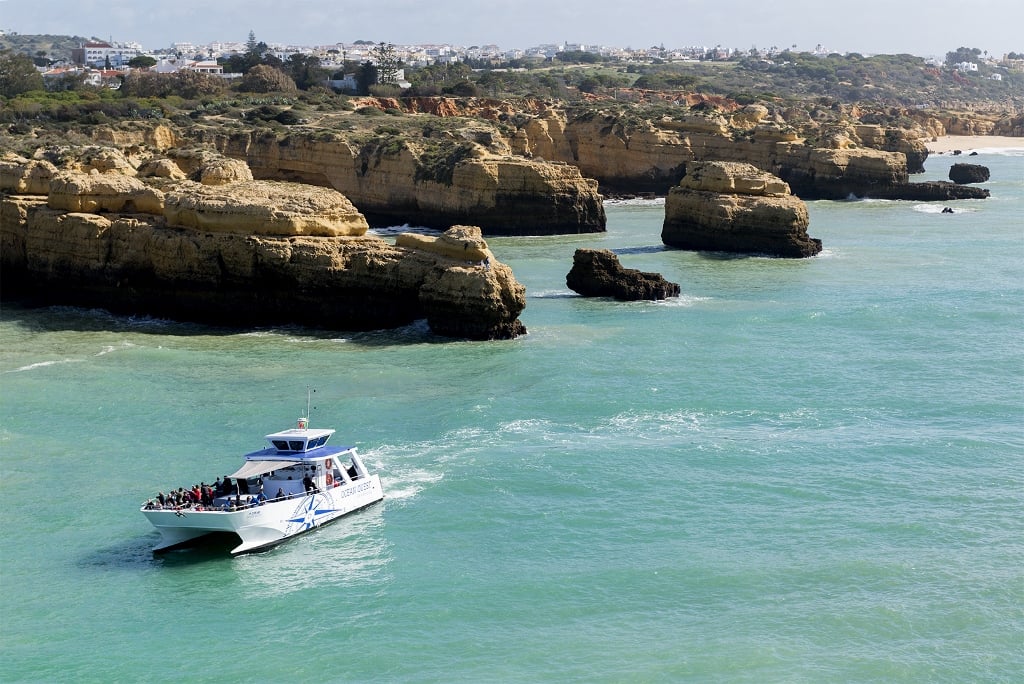 Ocean Quest Boat Trips
XPTO Events & DMC
- tel:+351 289 417 092 / xpto@xptoevents.com
VILA VITA Parc
- tel:+351 282 310 100 / groups@vilavitaparc.com
Quinta do Lago
- tel:+ 351 289 289 390 700 / mice@quintadolago.com