Meet the owner: Anabela Freitas, XPTO Events & DMC
Inspiration Interviews Lifestyle
Discover the story behind some of the Algarve's most popular businesses. People are what make a business special. The customers who frequent the business, the staff delivering the service and the ones who started it all, who had a dream and a plan and made it happen. In many smaller businesses that dreamer is often the one delivering the service too, forging direct connections with loyal customers that last years.
Here you have an opportunity to know a little more about the people behind some of the Algarve's businesses. Small and large, all are proud of the service they offer and are passionate about the beauty of the Algarve and the excellent services that they and others like them offer to residents and visitors.
Meet the owner: Anabela Freitas – XPTO Events & DMC
XPTO Events & DMC
are events specialists, creating and delivering memorable events in Portugal for both corporate and private clients. Excellent planning and precise logistics matched with imagination and flair result in fabulous events. At XPTO they bring initial vague ideas to exhilarating life, rich in colour and experiences.
Tell us a little about yourself:
I'm originally from
Lagos
, in the western Algarve. A beautiful historical town with amazing beaches and coastline. I moved to
Faro
to study at the
Escola de Hotelaria e Turismo
and my first degree was in the area of Tourism – I qualified as a Tour Guide – Guia Intérprete Nacional. As a tour guide I have had a chance to travel all over Portugal which has given me excellent knowledge of the country, our history, our monuments, the different traditions of each region. The degree to qualify as a guide was very detailed, covering history, art, traditions. I guided tours all over Portugal, working with many different nationalities and special interest groups.
I did further study at the University of the Algarve in Tourism Marketing. I continued to work in the tourism industry, however in a different sector – the Events sector.
In 2007, I founded XPTO Marketing with my business partner Isabel Garcia and a few year later we have rebranded as XPTO Events and DMC.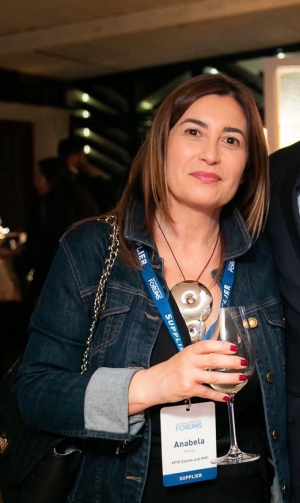 Anabela Freitas, XPTO Events & DMC
Tell us about your business:
Having worked for several years within the tourism business, we decided to start
XPTO
so that we could offer a service that could design and produce events from beginning to end.
The goal was, and still is, to create outstanding events.
The aim has always been to offer tailor-made programmes to international clients. The focus has been to develop programmes individually crafted to suit client, according to their profile, objectives and background in events.
What makes you proud of your work?
What makes us proud in this business and with the work that we do, is that sometimes an event starts from a sketch, a vague idea, a dream. Then it develops, grows, changes thousands of times and with hard work and attention to detail, we have an end result that appears to be effortlessly amazing.
Ours is a people business. And I've been fortunate to work with the best people! People who are passionate about the events industry just as I am.
All our events are special and we have been fortunate to work with great clients and renowned international brands. After 13 years in the business, we have a very high percentage of repeat clients, which make us proud of the services we provide.
Our best award we can ever receive is the recognition and respect of our clients. We appreciate the fact that they trust us to deliver outstanding events. Some of our clients have been with us almost since the very beginning and they recommend our work to new clients. They see our passion for great events and our work to deliver them.
What do you love most about the Algarve?
What I like most is the relaxed and friendly atmosphere, the amazing climate and the scent of a fresh sea breeze! Favorite time of the day – sunsets, those amazing colours and vast views of an Algarve sunset are unforgettable. I couldn't live anywhere else.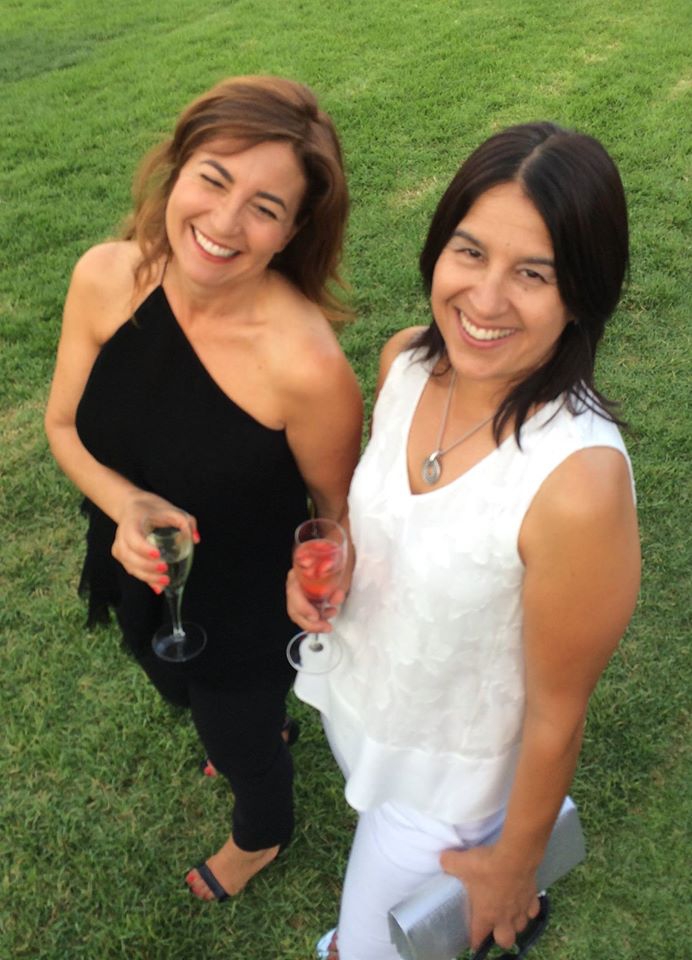 Anabela Freitas and Isabel Garcia, XPTO Events & DMC